As Tait releases Scape by Adam Goodrum, ADR catches up with the designer to talk about the inspiration behind the collection and how it acts as a respite from rapid urbanisation.
With almost 70 percent of the world's population living in cities by 2030, the thoughtful design and planning of our public spaces will be vital. Poor social connection, loneliness and impaired physical and mental wellbeing are just some of the negative effects we can expect as more of us become city dwellers.
To act as a counter to this, Goodrum has designed Scape, a series of flexible and playful outdoor elements that aim to foster a better relationship with the natural environment and encourage social interaction.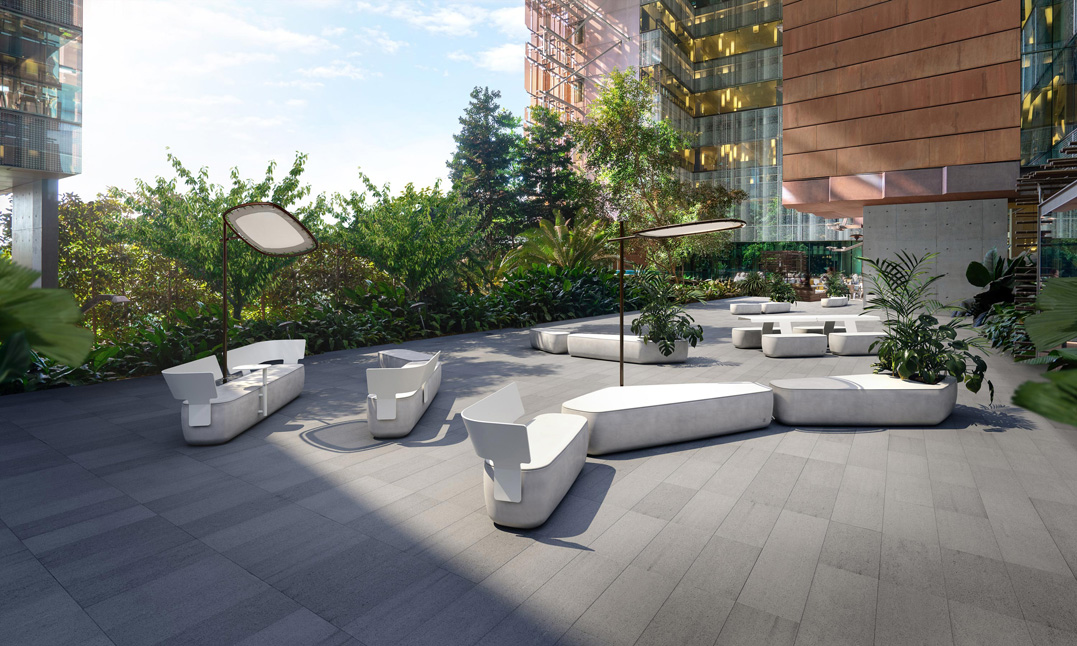 Reminiscent of rock formations, Scape has a soft, organic design language intended to nurture a more humanised connection to our public spaces and common areas.
"A lot of public furniture or urban furniture is quite rigid and controlled, so I made a conscious decision to create a language which was a lot friendlier," Goodrum tells ADR.
"The brief from Tait really focussed on addressing the growing challenges of rapid urbanisation and trying to design a system of furniture to create a haven for hi-density living and working scenarios. Hopefully, it is unique because there are relatively few components to create as many scenarios as possible."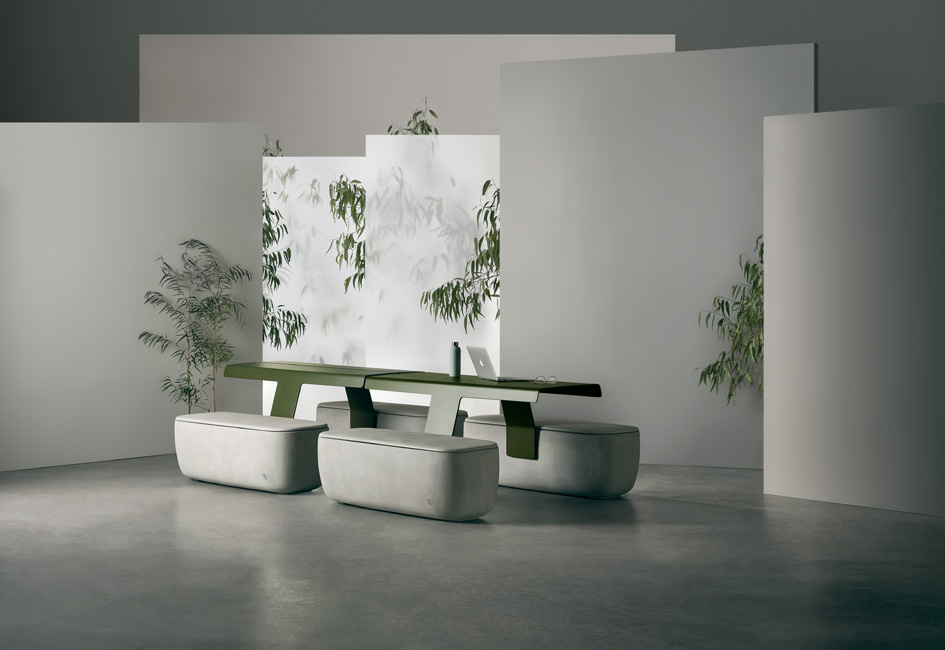 Goodrum was inspired by childhood memories of surfing and playing in both Western Australia's south coast and south-west coast, where he encountered "elephant-like" boulders.
"I always remember these beautiful, smooth rock masses in a lot of the bays we surfed. We would set up camp between the boulders sheltering from the sun and the Sou Wester," he says.
The collection consists of a small number of different sized modules, which can be complemented with the addition of tables, backrests, canopies, planters and side tables.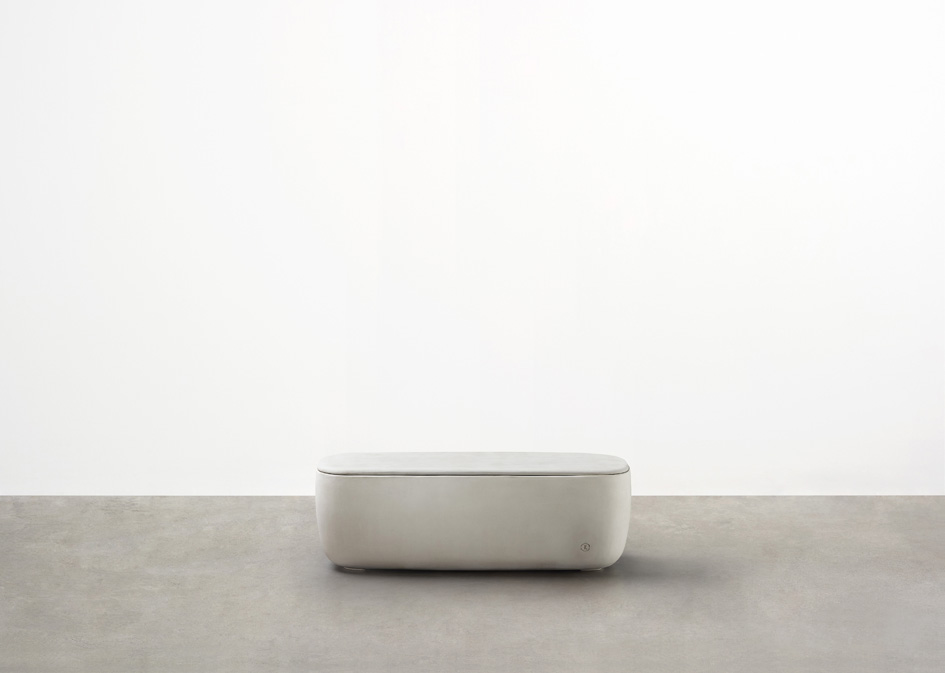 "A lot of the furniture that currently exists is controlled, almost. Usually, when pieces join together, it's with a flat edge and that determines the shapes you can create," adds Goodrum.
"But with Scape, it has a rolled edge so you can kind of do whatever you want. It reflects nature and the way stones would be organically placed next to each other."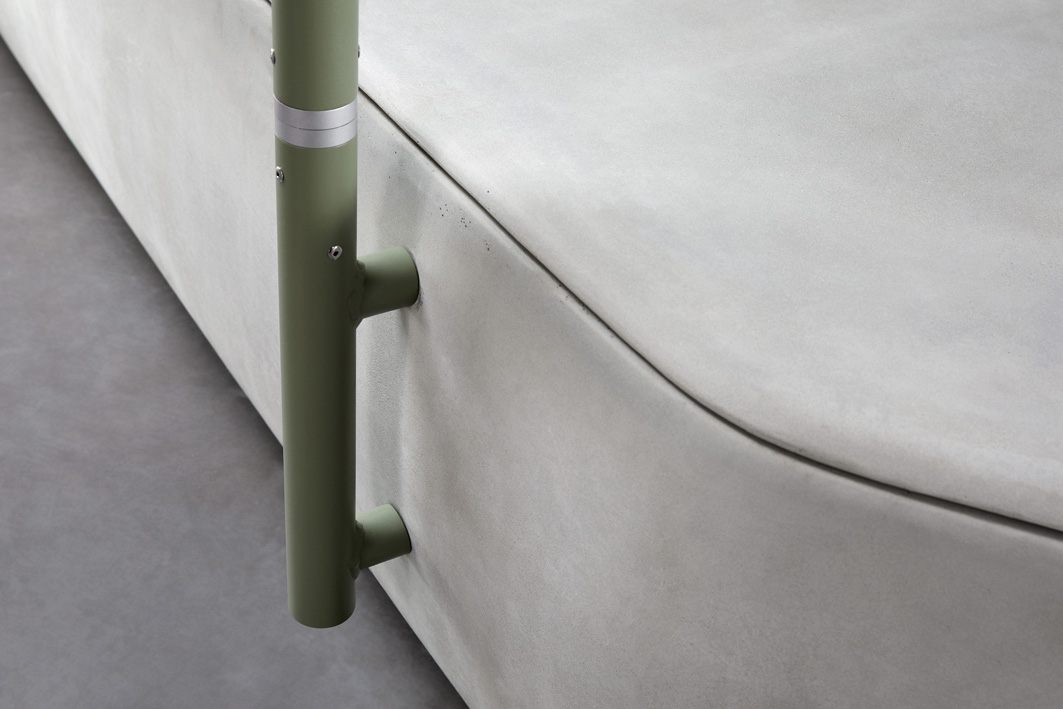 Material-wise, Goodrum chose glass reinforced concrete (GRC), which is strong, but allows less material to be used compared to traditional concrete. It has a smooth stone-like texture and is available in grey or white.