As the VIVID design competition is days away from being announced, ADR chats with last year's furniture design winner, Bryan Cush, to find out what has happened since then and what's on the horizon for him.
An architect-turned-furniture maker – it's not such an uncommon story – particularly when that's the exact path your grandfather went down. For Bryan Cush, founder of Sawdust Bureau, it was a natural progression to go from a career in architecture to a fully fledged furniture designer and maker.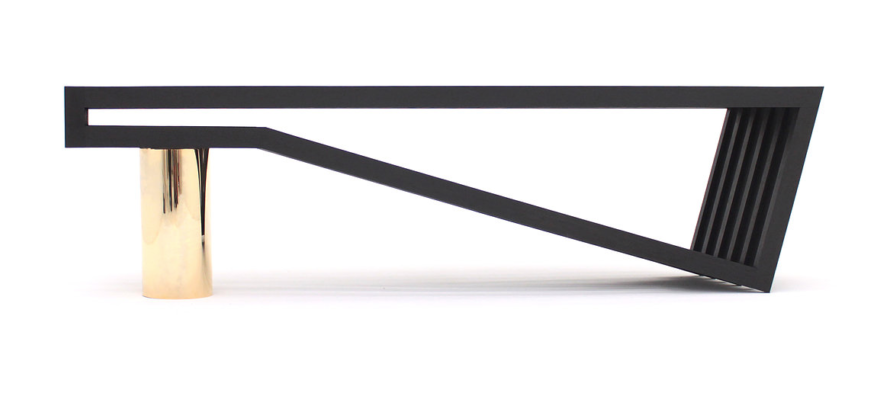 Cush undertook his Masters of Architecture at the University of Melbourne, along with an elective in timber design. "It was one of the few subjects which I both enjoyed and excelled at," says Cush.
Before going out on his own, Cush worked for six years at award-winning Tandem Design Studio in Melbourne. As the practice was innovative and young, with a wide range of work on the books, Cush was able to work on a mix of projects, from the Lakeside Stadium in collaboration with H2O Architects through to smaller scale work. "I was working on an exhibition design for the Polly Woodside Museum that required lots of timber joinery and detailed resolution, and it really just sparked my interest again so I knew I wanted to get back into the furniture side of things," he explains.
Taking a measured approach to setting up Sawdust Bureau, Cush slowly started purchasing new tools and making furniture outside of office hours. Eventually, he gained enough momentum to go part-time at Tandem, receiving new commissions in his solo venture along the way. But a start-up grant from the City of Melbourne propelled him to take the final leap out on his own. "That was two years ago, and we've outgrown our old studio space in Kensington's Younghusband building and are now based in Maribyrnong's Jack's Magazine, a heritage-listed ammunitions storage compound, now a creative hub for artists and makers."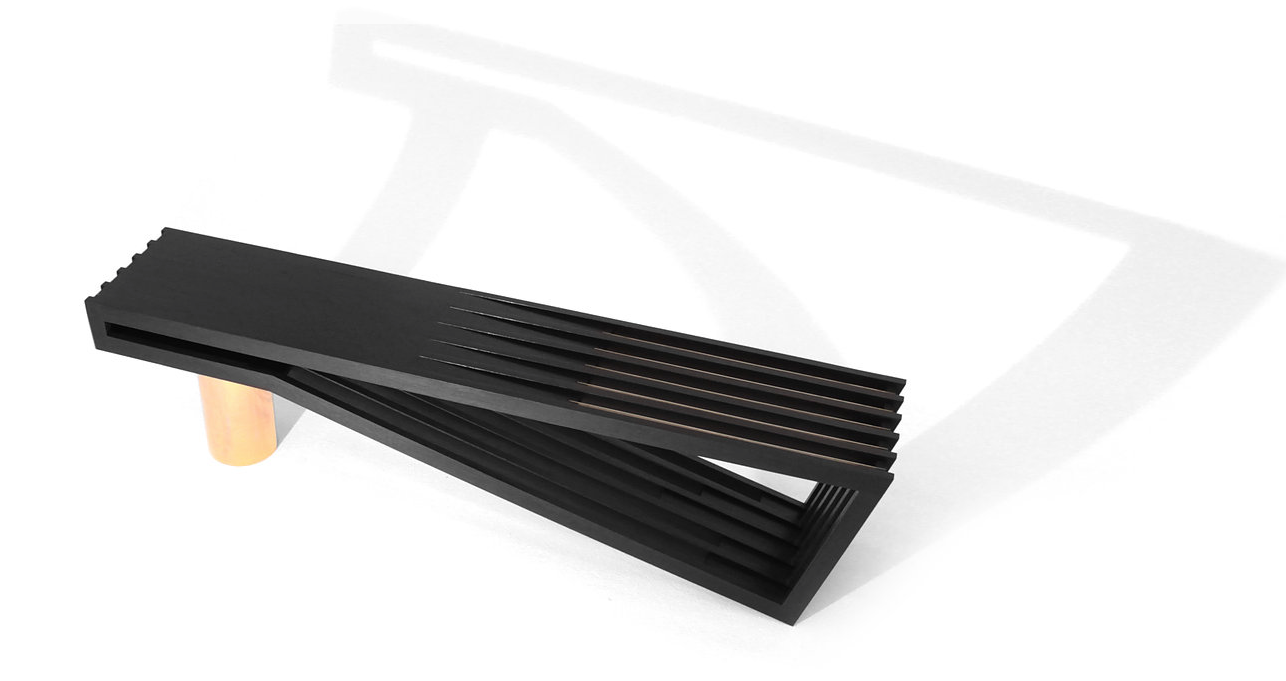 His winning piece of furniture at VIVID 2016 was the Pinch Noir bench, which is an iteration of an earlier design and embraces an unconventional production technique. Released as a limited edition run of only 49, the Pinch Noir appeals to the luxury and exclusiveness of saturated black. The finish is created by ebonising the Victorian ash through a chemical reaction between the tannins in the timber and successive coats of black tea and iron oxide (made by dissolving steel wool in household vinegar). The outcome makes a stained timber that will saturate deeper than normal run-of-the-mill stains without any of the harmful, chemical run-off of oil-based stains. "It's a really laborious process but results in a unique product," Cush says of the piece.
So what has happened since taking out the prestigious award last year? Pinch Noir has gone on to be shortlisted in a plethora of accolades including the Melbourne Design Awards, Craft Victoria awards, Melbourne Fringe Furniture and the Clarence Arts prize.
Cush has come a long way from spending endless hours of his childhood carefully observing his Grandfather making furniture in his workshop.
All photography by Bryan Cush.
–
The 2017 VIVID Design Award will be announced on Thursday 20 July, stay tuned to see the full list of winners.