Design Institute of Australia (DIA) Graduate of the Year Isabelle Kleijn is a dynamic young designer ready to tackle and reinvigorate the Australian design industry.
Last month, Kleijn took home the overall Madeline Lester prize at this year's DIA Graduate of the Year Awards (GOTYA).
From 173 nominations and 27 state winners, seven designers were awarded a national prize, with Kleijn also taking home the night's interior design award.
ADR recently caught up with the 22-year-old Sydney native to discuss her winning project, as well as how it feels to be recognised after the past two difficult years.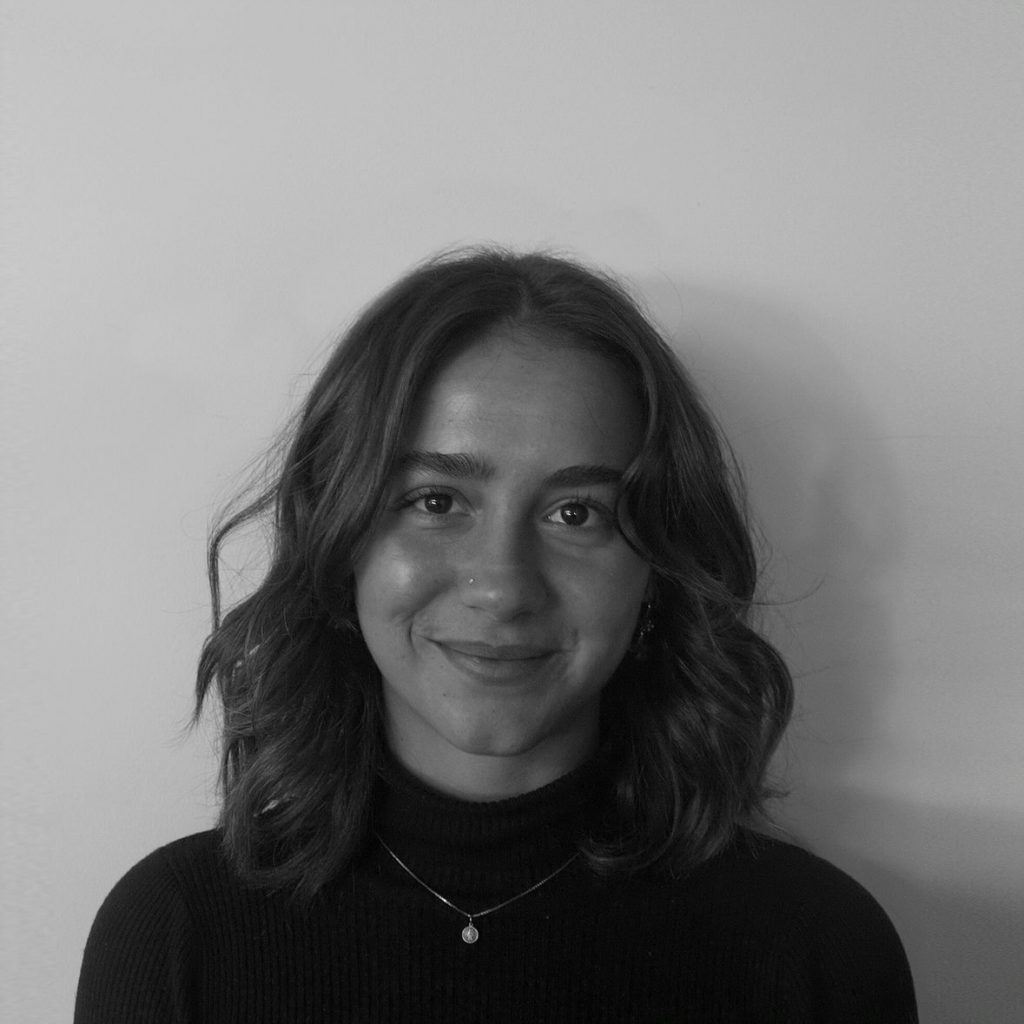 "It meant almost everything to receive the awards," says Kleijn.
"Because of COVID, it was slightly underwhelming to finish university and graduate online.
'But then to win? I was just blown away because I worked my butt off and this recognition has given me the drive to kick start my career."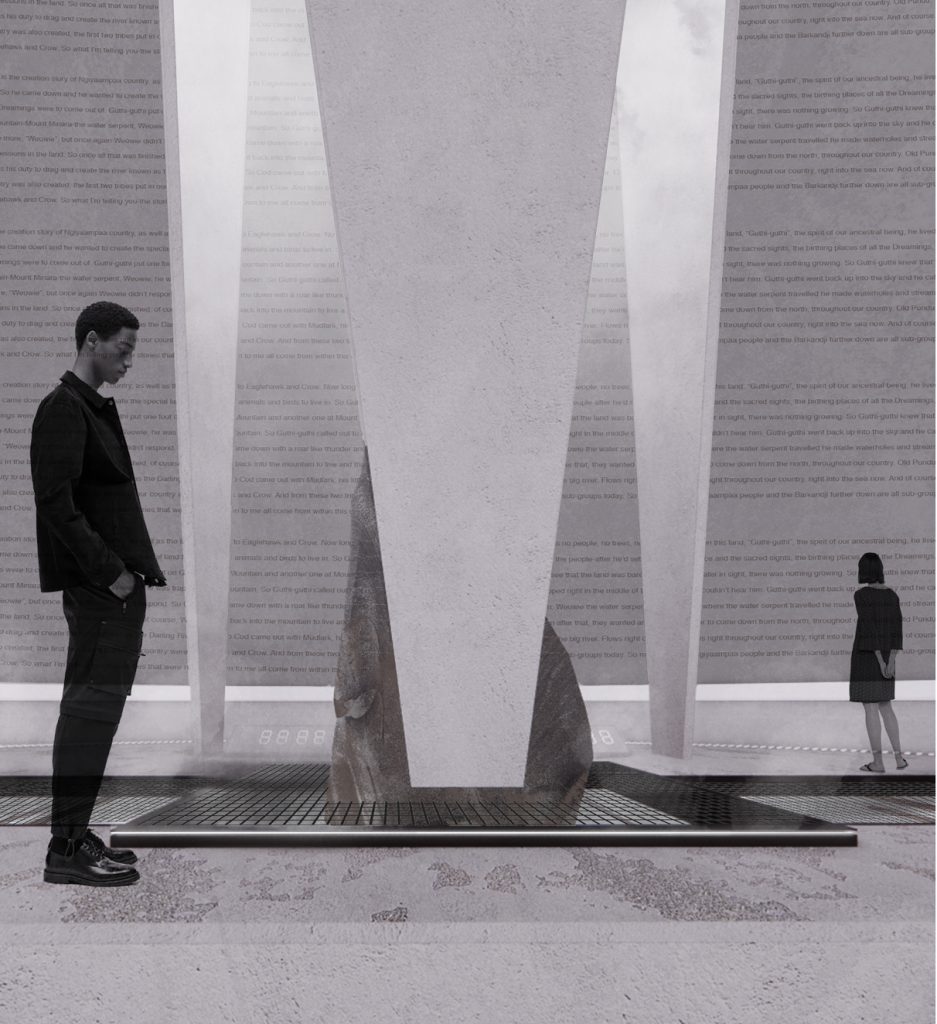 Kleijn is a graduate of the University of New South Wales Interior Architecture program, headed by Lisa Zamberlan.
It was her teachers, Michael Stonham and Eva Lloyd, who encouraged her to submit Flux to the GOTYA program.
Originally a classroom assignment, the winning project was for a new civic experience at Sydney's White Bay Power Station.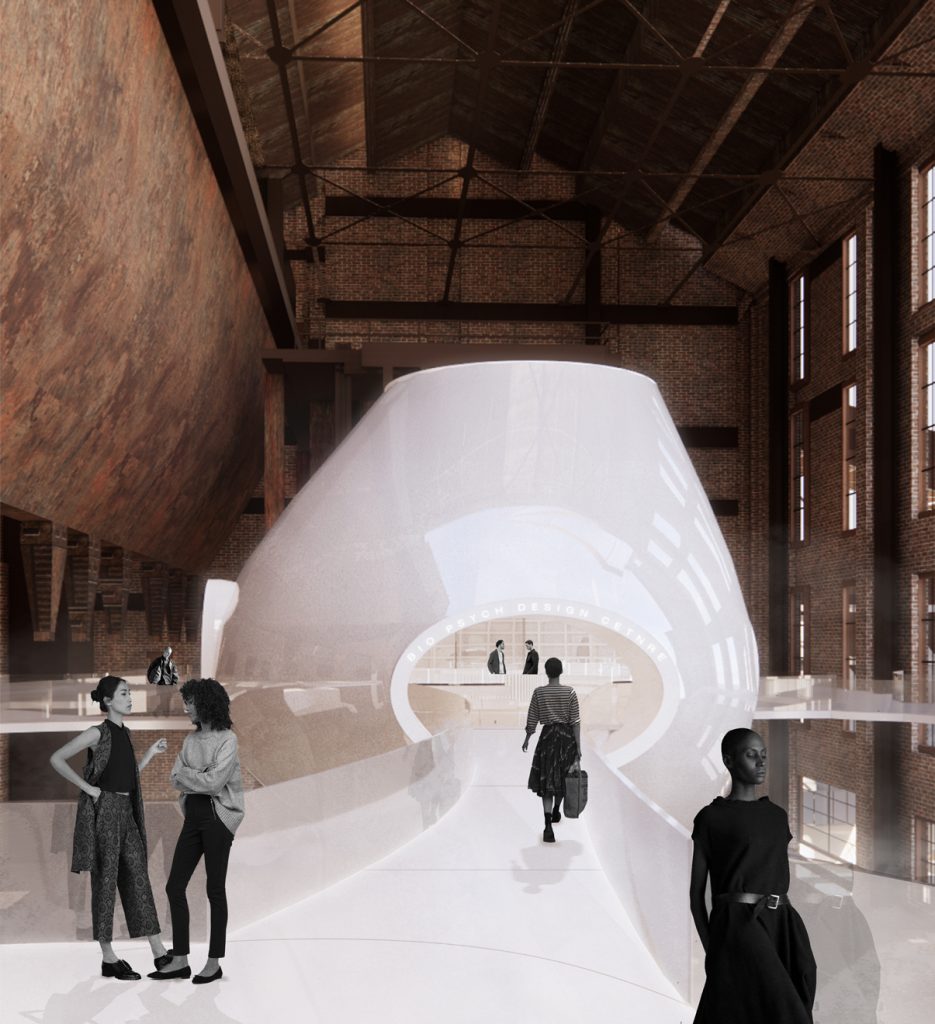 The Heritage-listed former coal-fired power station, which is currently being redesigned as a new technology landmark, was presented to the students as a blank canvas.
"We all got to do whatever we wanted inside the space, so there were many different types of ideas and designs."
For Flux, Kleijn was inspired by the world around her.
"Architecture is about the people and user experience, so I wanted to reflect these emotive spaces, but also have this unique sustainability aspect that's futuristic in its response," she says.
The project opens in the foyer area, before flowing into an exhibition exploring climate change. Biomaterials dominate the space, allowing its original forms to "fall and dissolve" into pools of water that sit at the bottom of the architecture.
This latter was crucial to the designer, who envisaged her project's built form "returning to nature" rather than ending up in landfill.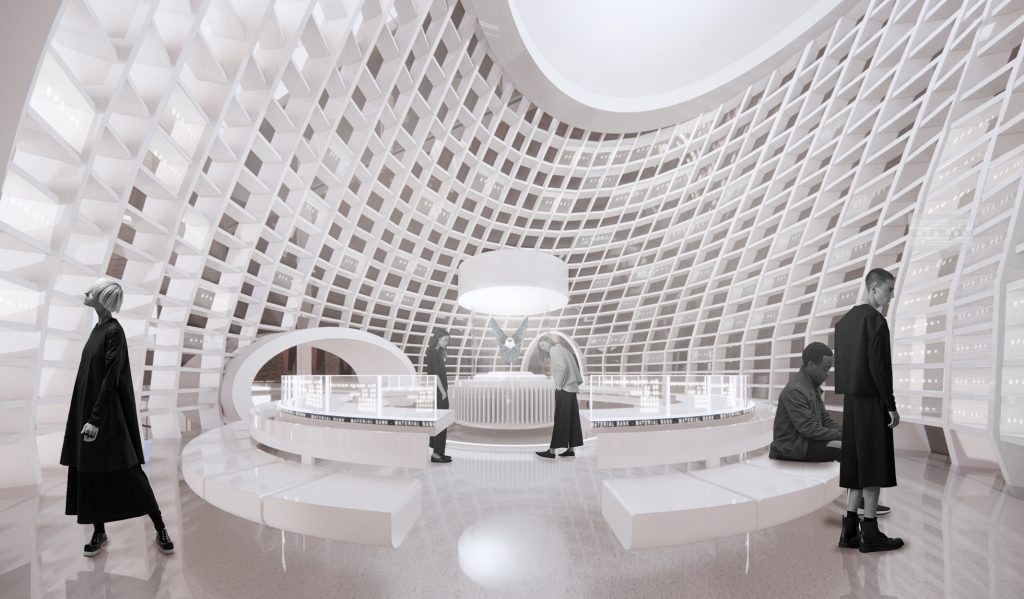 "Sustainability is definitely hammered into us as students from year one," explains Kleijn.
"[Throughout my studies] I'd come across these big developers that would do a full office fit-out with air conditioning and brand new materials, only for the tenants to come and rip it all up to put in brand new stuff.
"I couldn't help but think, 'That's pathetic'. Why wouldn't you want to help our world so you can provide a not only liveable but nurturing environment for our future generations? I understand there are timeframes and realities in design. But if you incorporated more flexible design solutions that catered to present-day realities, you could work towards minimising waste and create an overall more positive impact."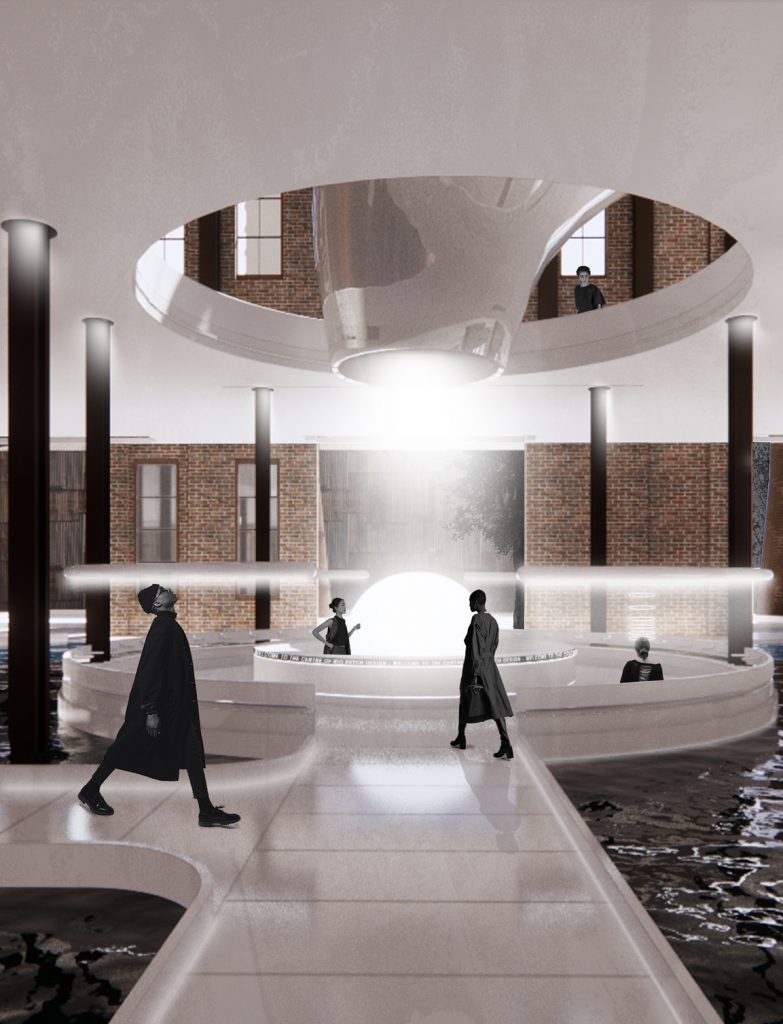 While Kleijn acknowledges much still needs to be done, she is also confident emerging designers like her will be stewards of change.
As for what's next, she says she's looking forward to a well-deserved break.
"There is definitely some pressure to get into the industry quickly [after you graduate] and get those grad positions and keep moving forward to make a name for yourself. 
"But I asked myself, "What sort of life do I want to live in my early 20's? I could either push onwards with the momentum of uni behind me and surrender to those late-night endeavours or I can make a change by stepping back and reflecting on life experiences and use these experiences to inform my future designs practices.
"So I think that's what I'm going to try and always strive for the latter."
This year's other DIA Graduate of the Year winners in the architecture and design space were all RMIT University students, with Bolaji Teniola picking up the furniture design award, Joanne Odisho the interior decoration prize and Tim Lutton the industrial and product design price.
Flux render courtesy of Isabelle Kleijn.
Earlier this year, ADR spoke with Eva-Marie Prineas from Studio Prineas about the importance of supporting emerging designers.