DesignByThem has teamed up with fashion designer Dion Lee for a project that, at its heart, promotes cross disciplinary design across Australia.
The DL Range picked up top prize in the USE category at this week's Design Institute of Australia awards, beating out 20 other shortlisted entries to take home the win.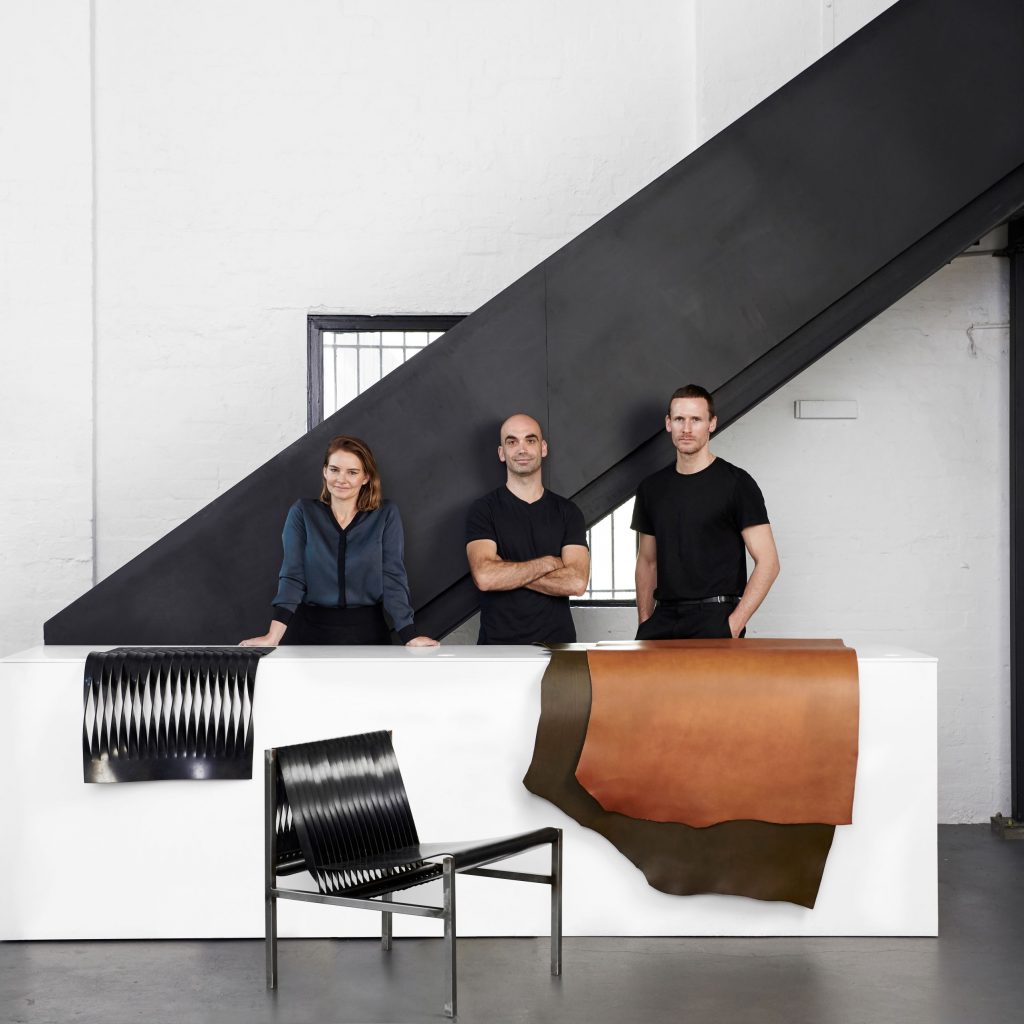 The DIA jury, which included Adelaide-based Enoki director Susanna Bilardo, Dezeen editor Marcus Fairs and LIMINAL studio co-founding director Peta Heffernan, praised the project for its concept of translating "Fashion into Furniture.
"The key objective of this project was to promote cross disciplinary design and create a unique body of work that merges fashion and industrial design principles," it wrote.
"Both designers brought knowledge from quite distinct disciplines with specific perspectives.
"Together they explored what it means to create an object that is functional, practical and expressive of the knowledge and expertise—resolving in something that is not only aesthetically beautiful but very functional."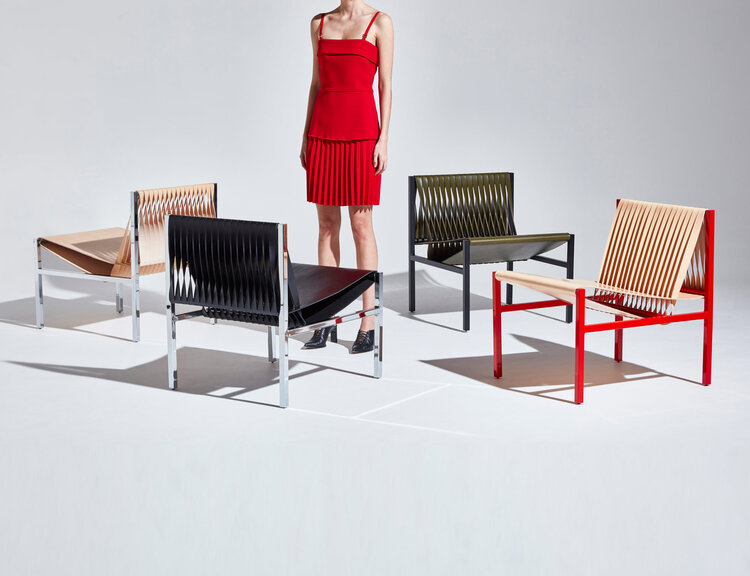 The DL range features a chair and bench, both of which combine Bauhaus slung leather furniture with Lee's signature weaving techniques.
"I have always loved the slung leather designs of the Bauhaus era and designing with saddle leather has always been something I've wanted to do," explains DesignByThem co-founder and Gibson Karlo co-director Nicholas Karlovasitis.
"We wanted to reference Dion's woven and structured design elements, combining these with traditional furniture making methods to create a visual lightness and interactivity."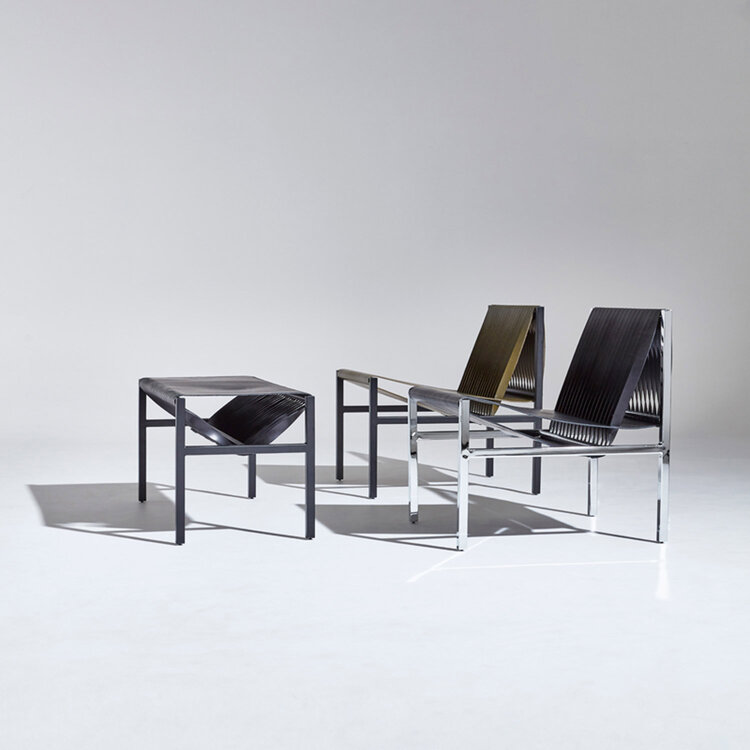 Available in beige, black and olive leather with a chrome, red gloss or black texture frame, the pieces start at $2100 and are available in store and online.
"The concept has undergone quite a lot of development with six rounds of prototyping and material experiments," adds fellow co-founder and co-director Sarah Gibson.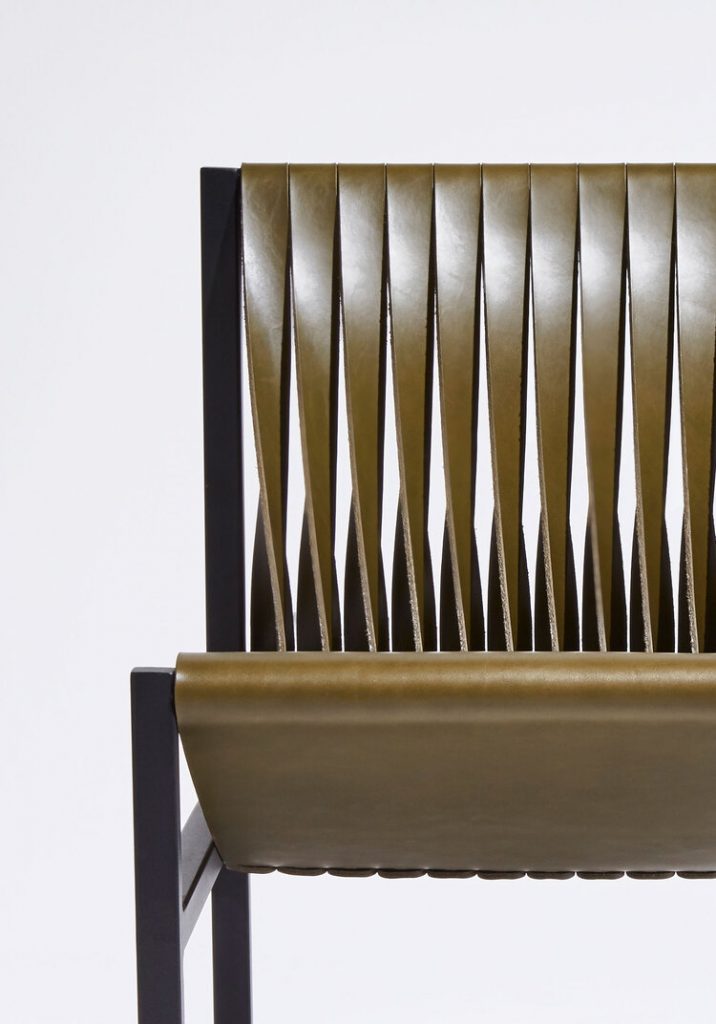 "It was important to us that the product demonstrated the experimental aspects of Lee's work together with our experience in furniture detailing, manufacturing and commitment to creating a timeless design.
"Our goal was to maintain an openness, while keeping the design dynamic, robust and comfortable."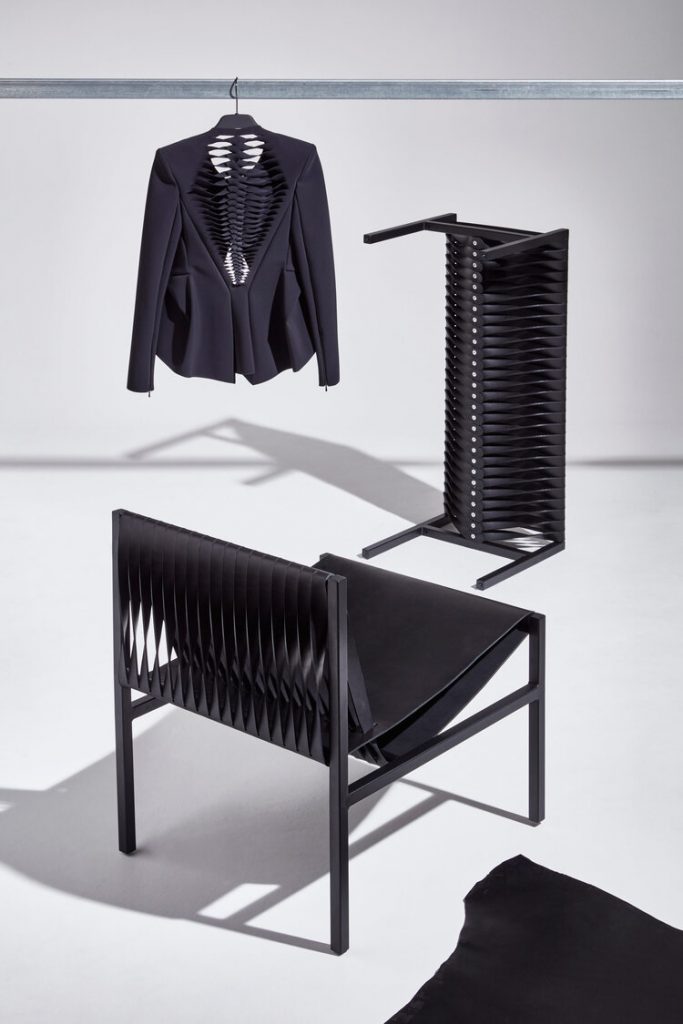 DesignbyThem and Lee were joined on the DIA winners's podium by Bates Smart, which took home the PLACE category for The Gandel Wing, and Monash University's Department of Design, which was the INTERACT winner for HyperSext City.
The year's President's Award was presented to multidisciplinary designer Edward Linacre.
The Mycelium Studios co-founder was applauded for his contribution to the profession and commitment to diversity and equality across cultures, gender and race.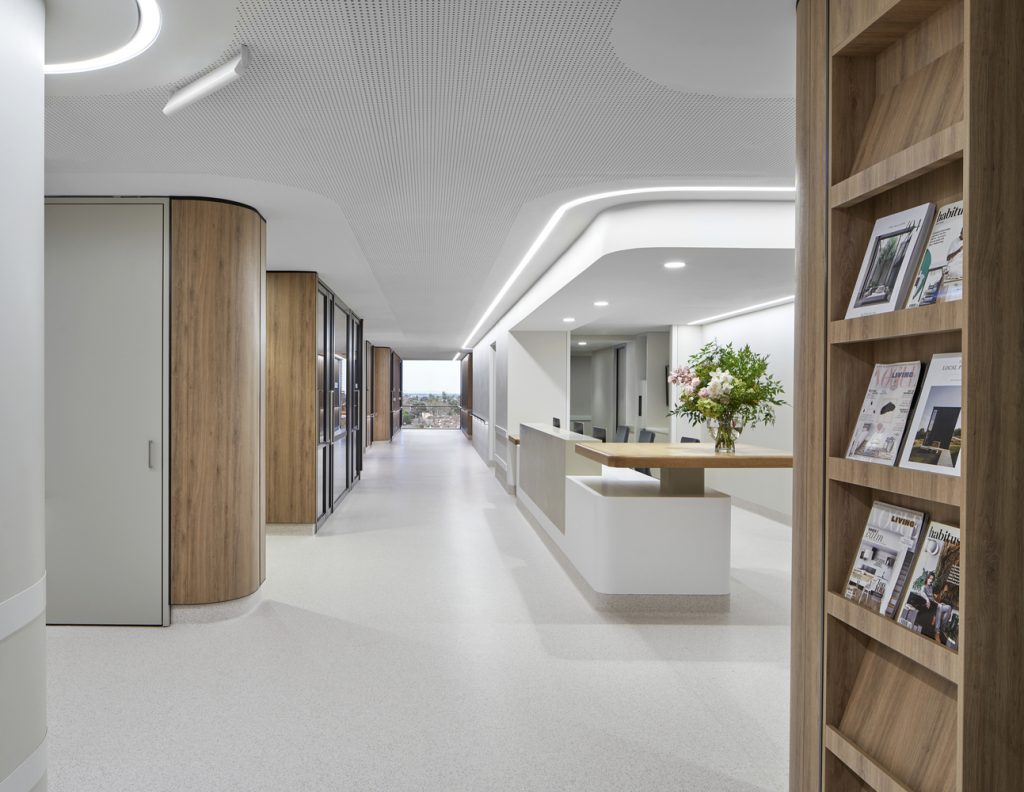 Bates Smart also won the IDEA 2020 Institutional prize for its addition to the Cabrini hospital in Melbourne, with the jury praising it for its holistic and patient-central design.
See all the winners and awards of merit on the DIA website.
Photography: Pete Daly unless otherwise specified.