Custom furniture and an abundance of contemporary art capture the eye in this Sydney home, designed by Studio CD last year.
Interior designer Claire Driscoll Delmar says the young family was looking for "an expressive city home" that doubled as a "calming space".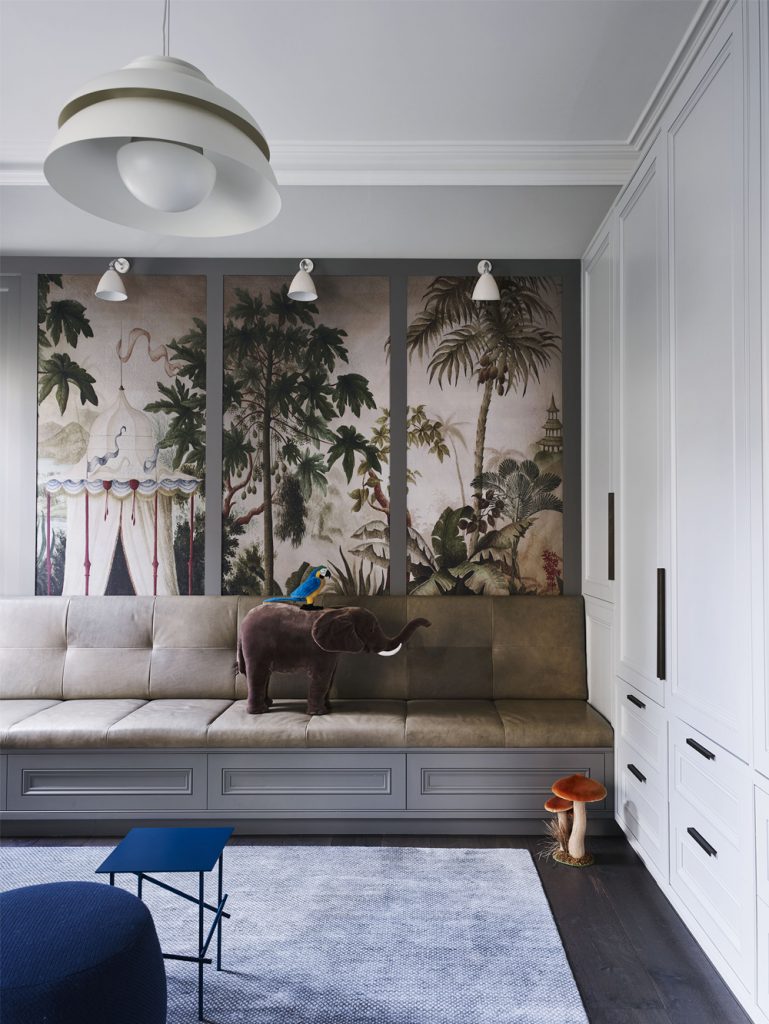 The five-bedroom property, with its 1880s facade, has heritage features, like corniced ceilings and marble fireplaces, which the owners wanted to accentuate.
"Their love of European architecture and detailing permitted us to feature the home's original grandeur, which we aligned with the joinery," says the studio.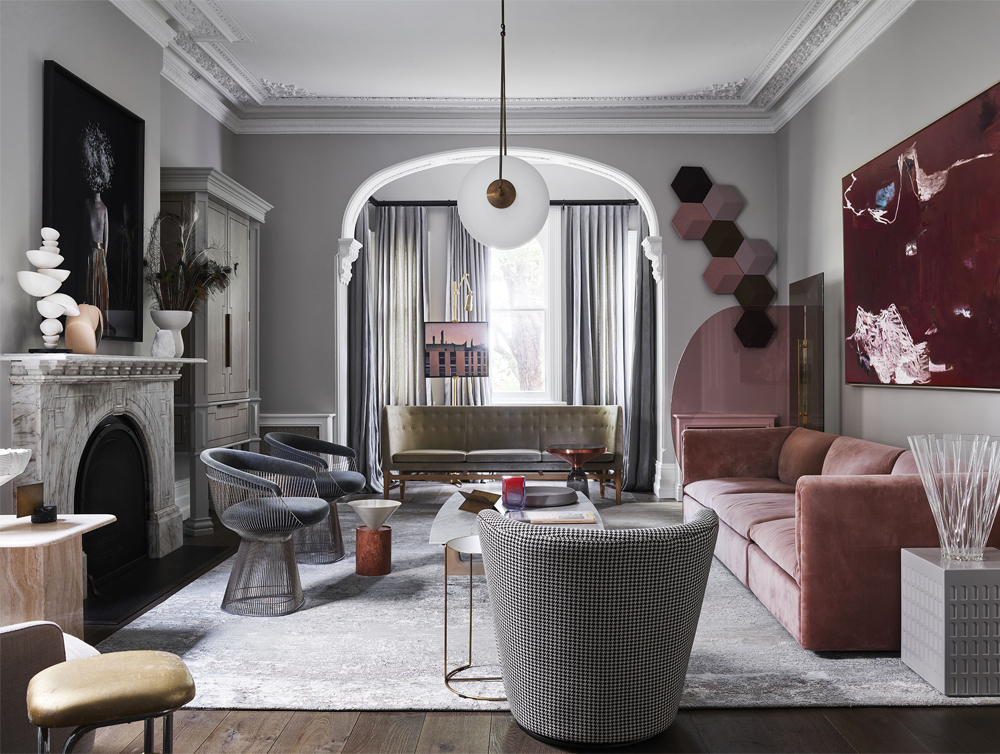 But rather than recreate the home's original style, Studio CD chose a play "between masculine and feminine, old and new", creating "a visual and textural journey throughout, mixing modern and traditional aspects" during the 12-month renovation.
In Driscoll Delmar's favourite space, the formal living room, soft fabrics like velvet in pinks, greens and blues are mixed with parquet flooring, marble and brass accents. The space has an interplay of shapes, with textures and the repetition of elements.
The room is completed by a sculptural Apparatus Synapse Large pendant light and a selection of modern and abstract artworks by James King and Becker Minty.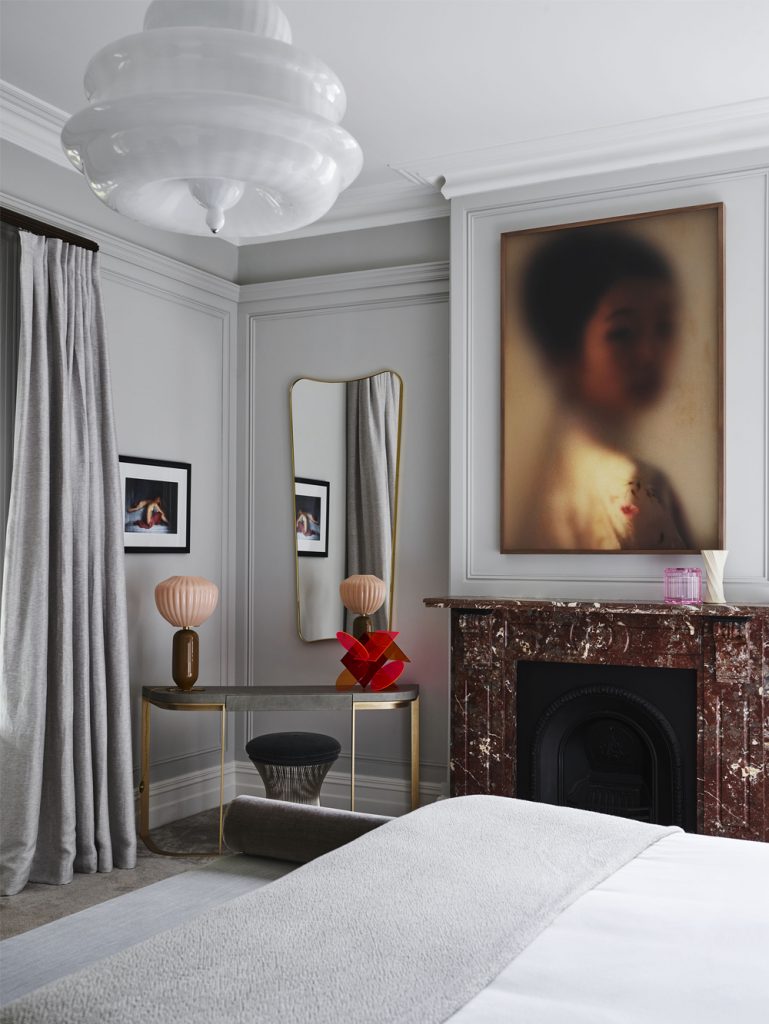 "A request for contemporary art throughout allowed us to create a gallery feel, where sculptural lighting, furniture and art merge together to create a visual feast and journey," says the studio.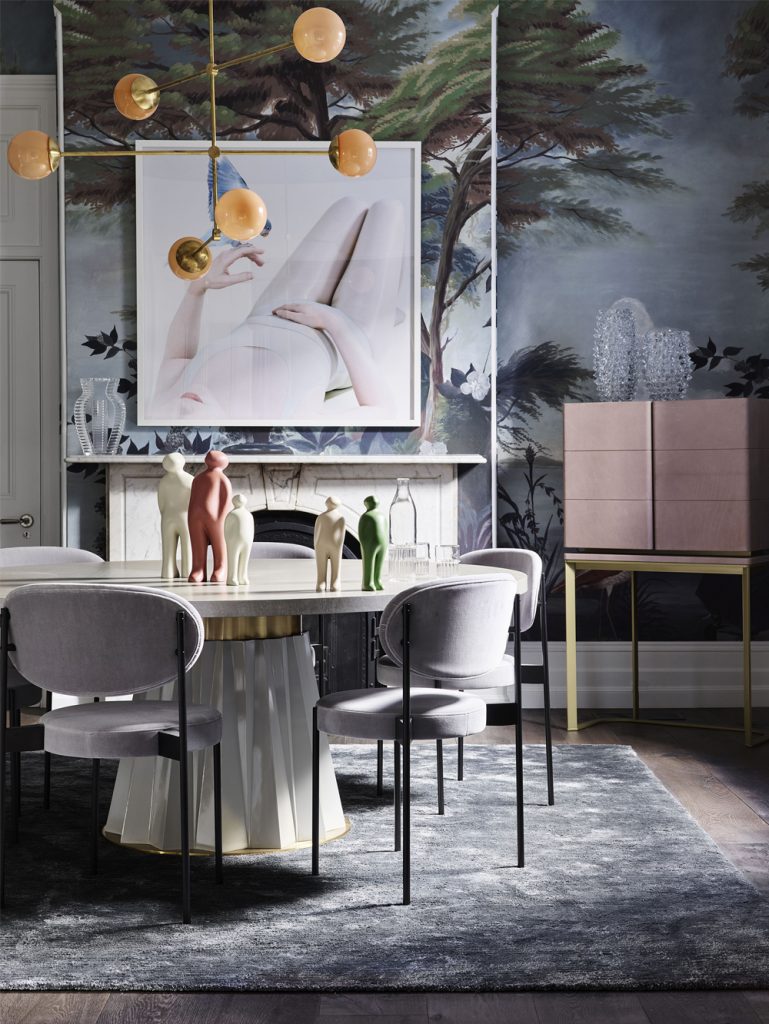 The Victorian-era house, set on 853 square metres of gardens, also captures the family's sense of fun, while keeping a refined elegance and a "playful, yet sophisticated" atmosphere.
The neutral palette of grey is accented by youthful pops of colour like peach walls in the bedroom, a bright orange Apparatus Dyad sconce in the casual dining room and lemon walls with new French wall paneling in another space in the house.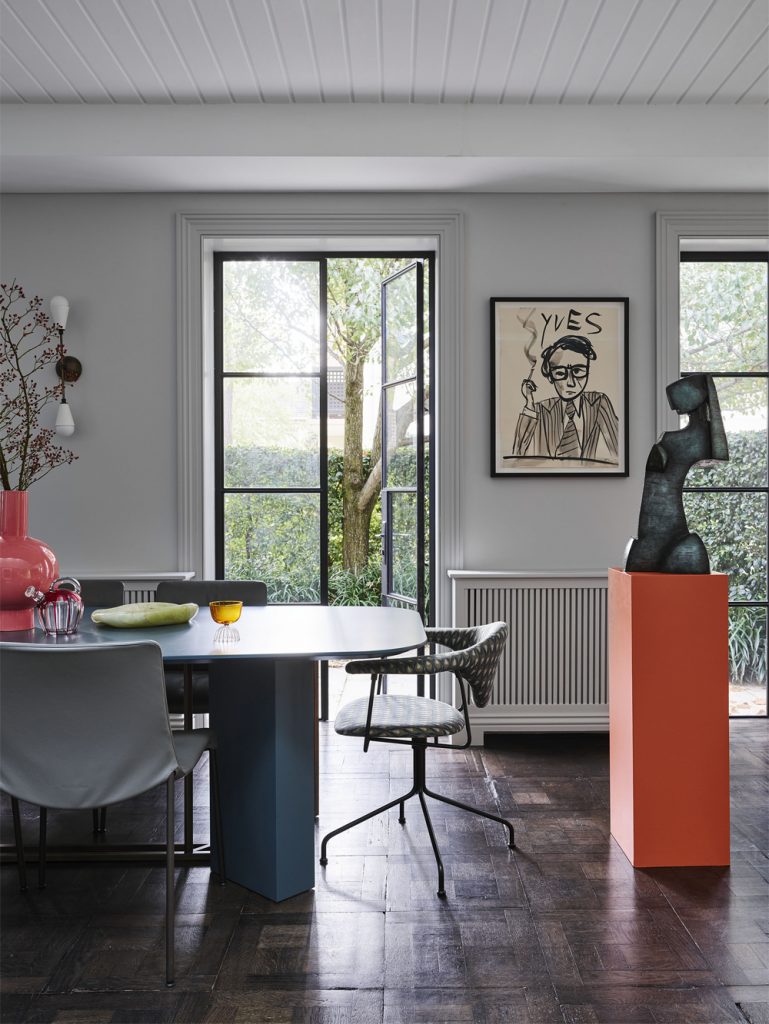 With a ban on anything shiny, the family settled on neon, stone or modern hardware to sit alongside the furniture, much of which was custom designed by Sydney furniture designer Jonathan West.
The family also requested that each piece be considered for their next space, since the property would most likely not be its 'forever home'.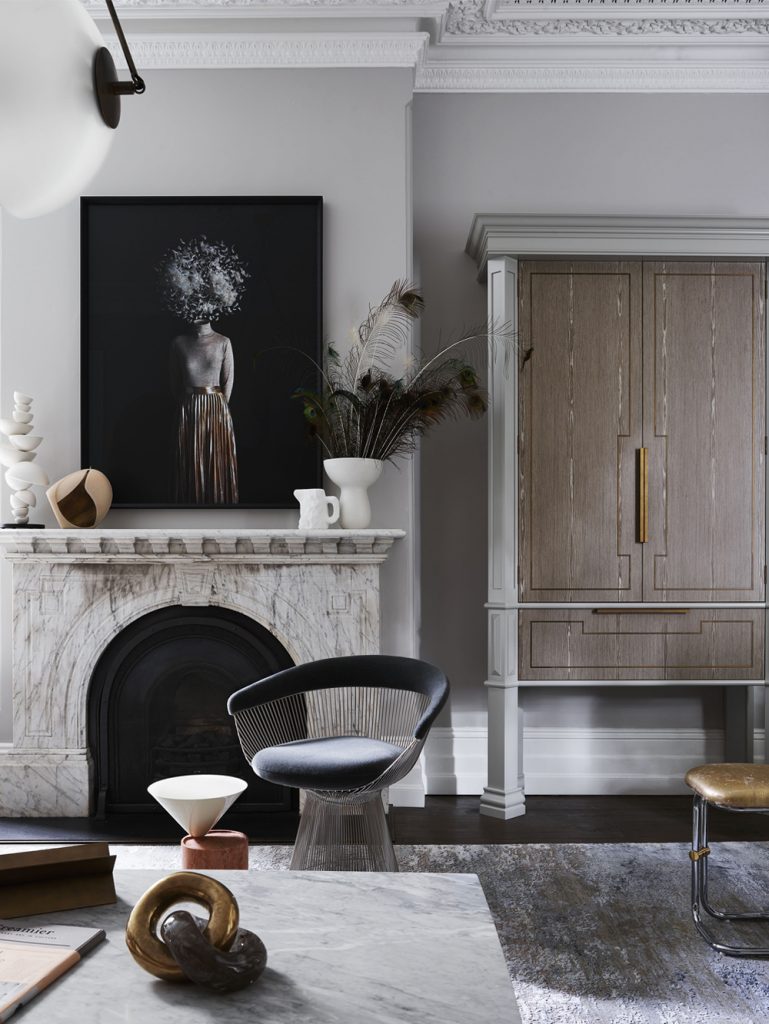 To do this, Studio CD designed the joinery to be removed, the drinks cabinets and consoles, as well as some of the bed trims.
"The dramatic murals, sculptural lighting, textured fabrics and bursts of colour against muted tones all play a part in representing the young family in its grand inner-city setting," says the studio.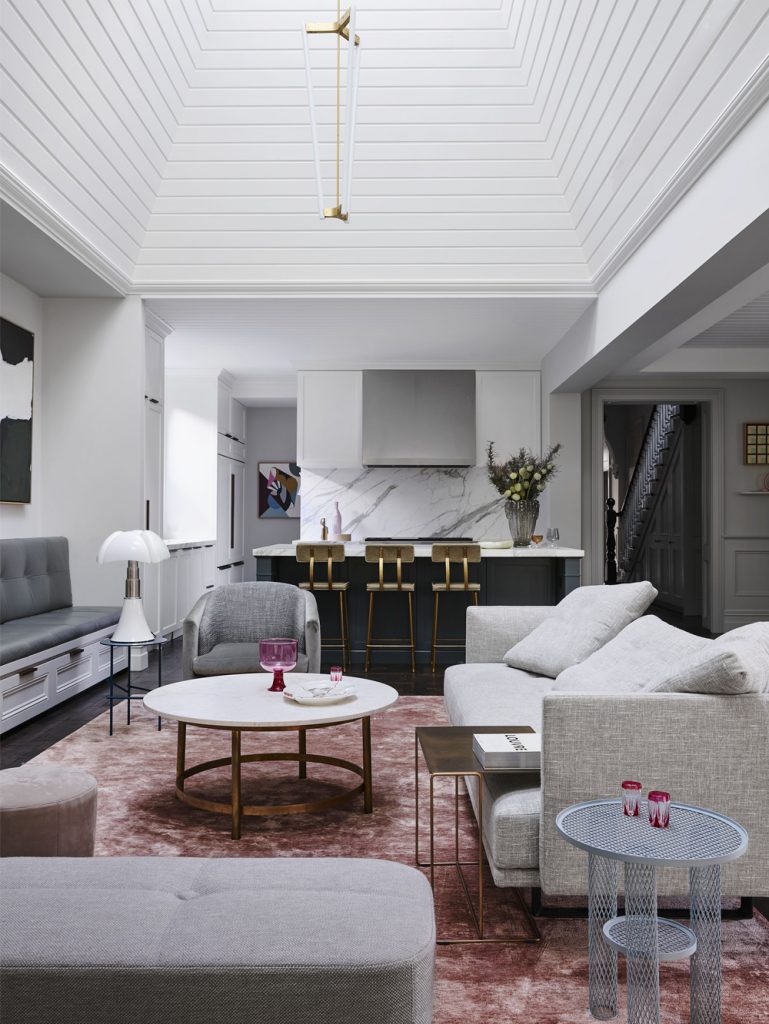 "This unlikely combination adds to the meticulously curated rooms and expresses the attention to detail throughout."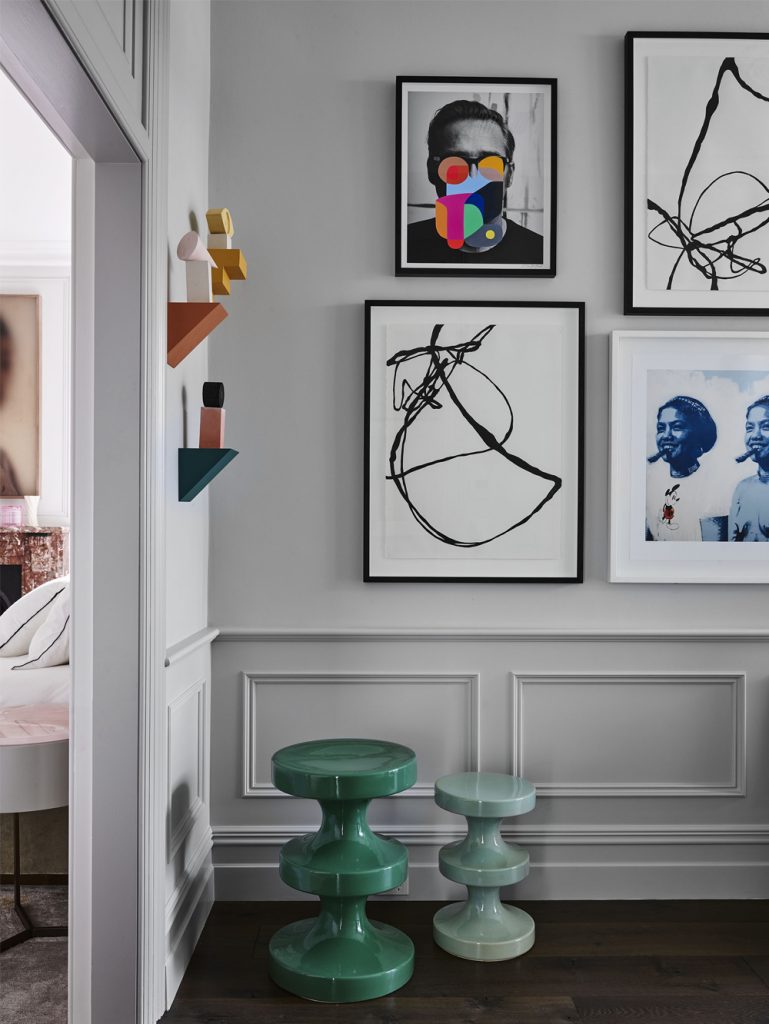 Following from an editorial styling career in magazines like Belle and Vogue Living, Claire Driscoll Delmar founded Studio CD in Sydney.
Art was a defining feature in another recent family home in the Victorian suburb of Fitzroy, completed by Andrew Simpson Architects with interior designer Simone Haag.
Photography: Anson Smart