McGregor Westlake Architecture has created a new model for laneway studios, which are increasingly being built along many of the lanes around metropolitan Sydney.
The impetus for creating the model was in response to the current low standard of laneway design, which is a "result of poor planning guidelines and poor quality architectural design" explains Peter McGregor, principle, McGregor Westlake Architecture.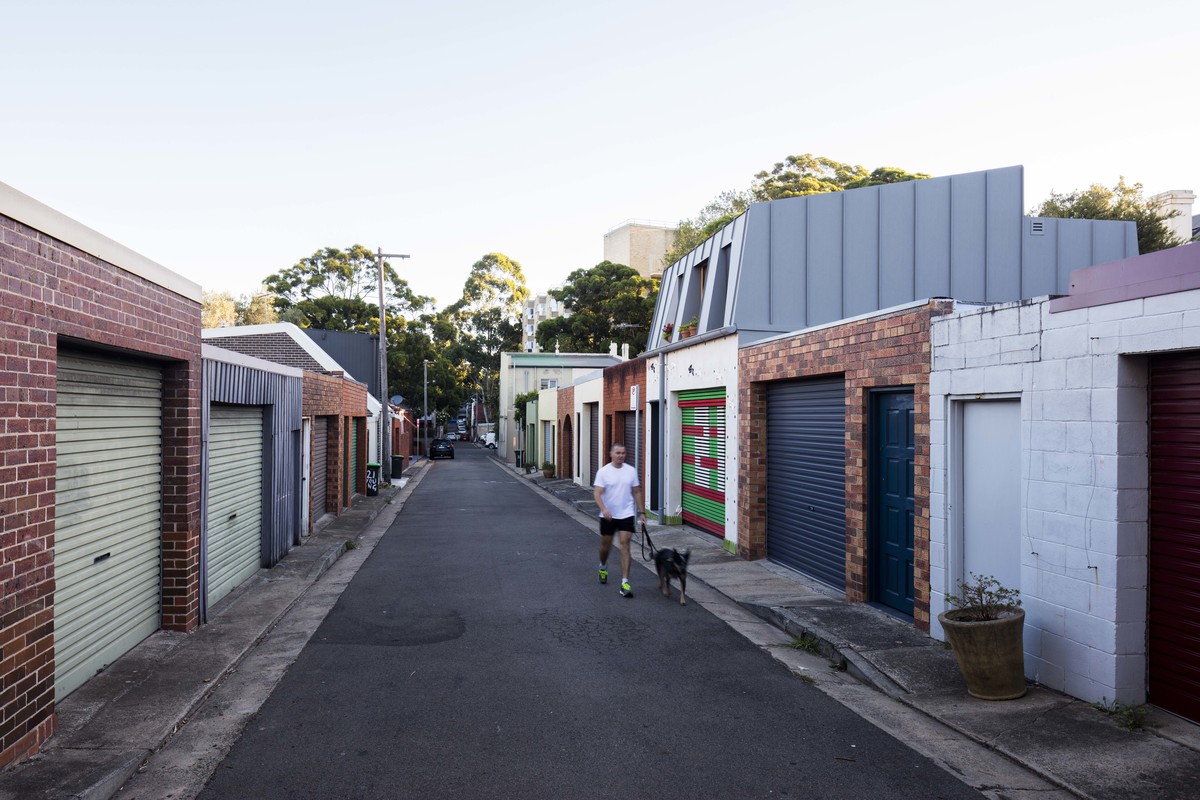 "As the need for density and intensity of use grow, the 25 square metre footprint is an increasingly important model for the fine-grained pedestrian city. A study of many inner-city neighbourhoods showed the vast majority of laneway studios create a range of issues, including inadequate passive surveillance, privacy conflicts both public and private, unnecessary bulk and overshadowing to neighbours, a non-architecture outcome due to council's 'fear of urban form' and inadequate internal amenity."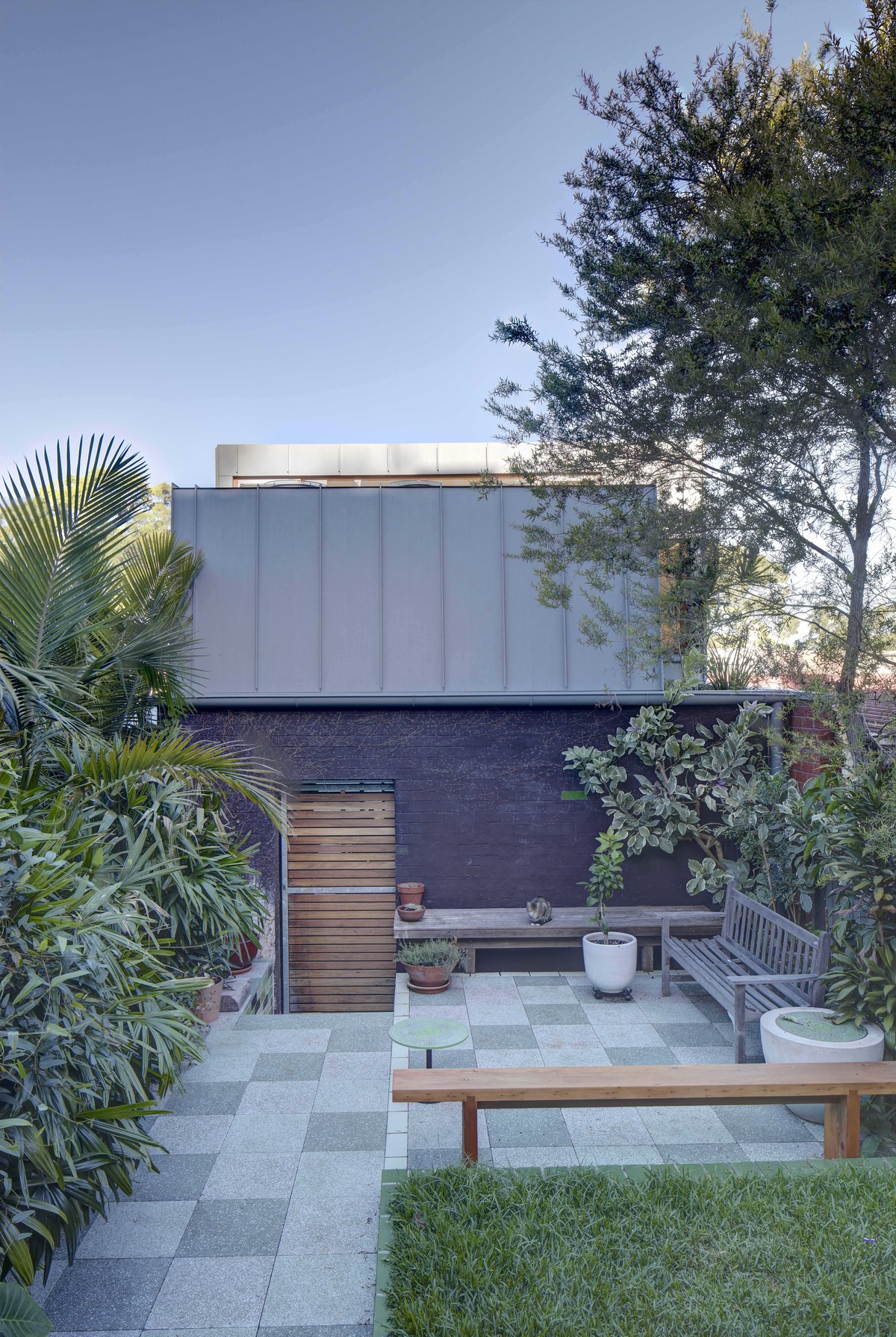 The practice worked in negotiation with the council to replace the recommended 'attic roof form with a dormer window' with a mansard roof form, allowing them to build boundary to boundary, placing the bulk of the volume on the lane.
"The layout of the stair is critical in the set out of the plan as it articulates the larger volume to the street and the lower volume, containing bathroom and bedroom nook to the rear," says McGregor. "At the top of the stair the volume is completely removed, further reducing overshadowing for the southern neighbour and allowing a window at the top of the stairs and set well back from the rear.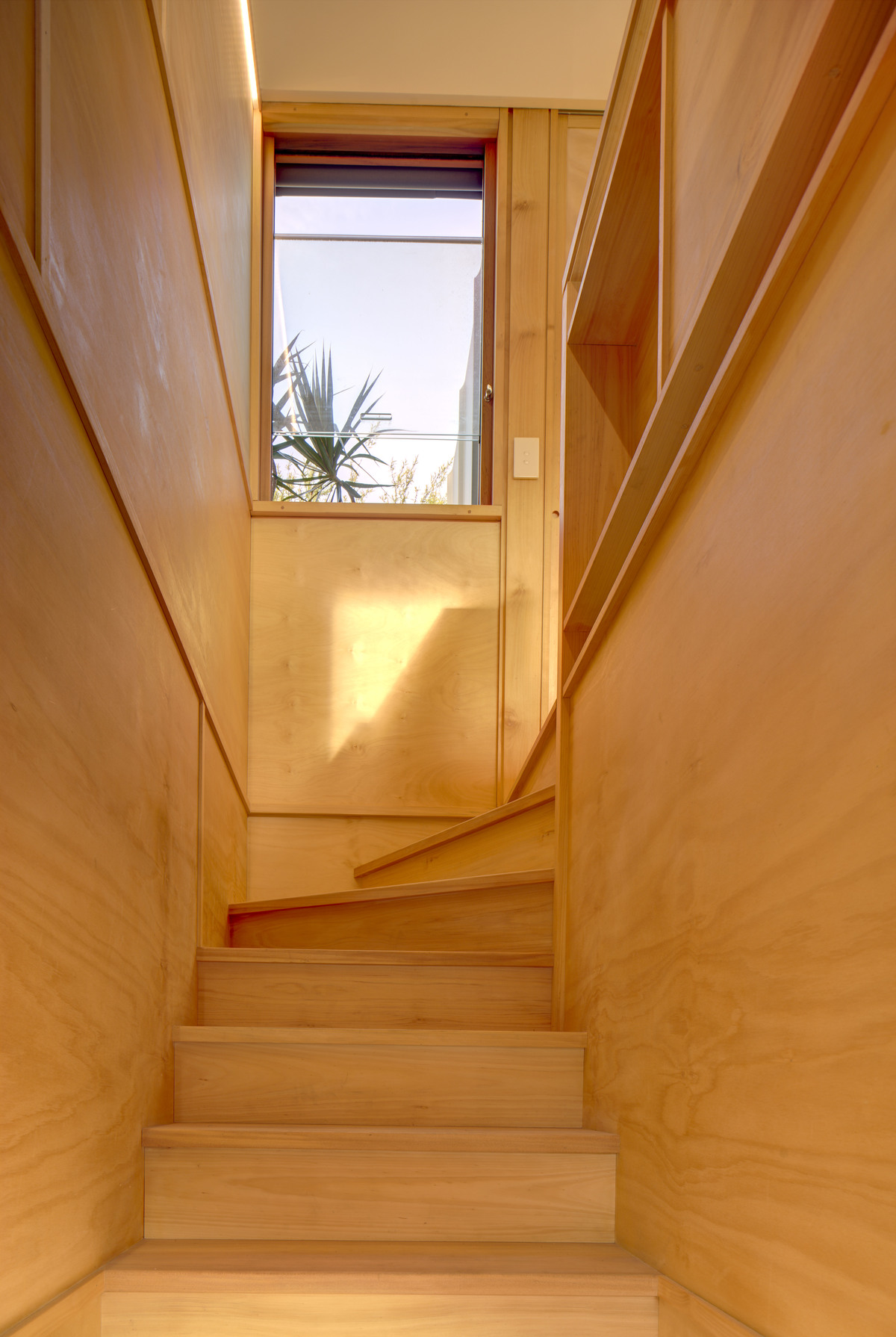 "The tight, efficient plan enables a living/dining kitchen room to overlook the lane, under a higher cross ventilated volume and a bedroom nook and bath that open and shut down to it. Storage is integrated throughout, under, behind and beside the nook."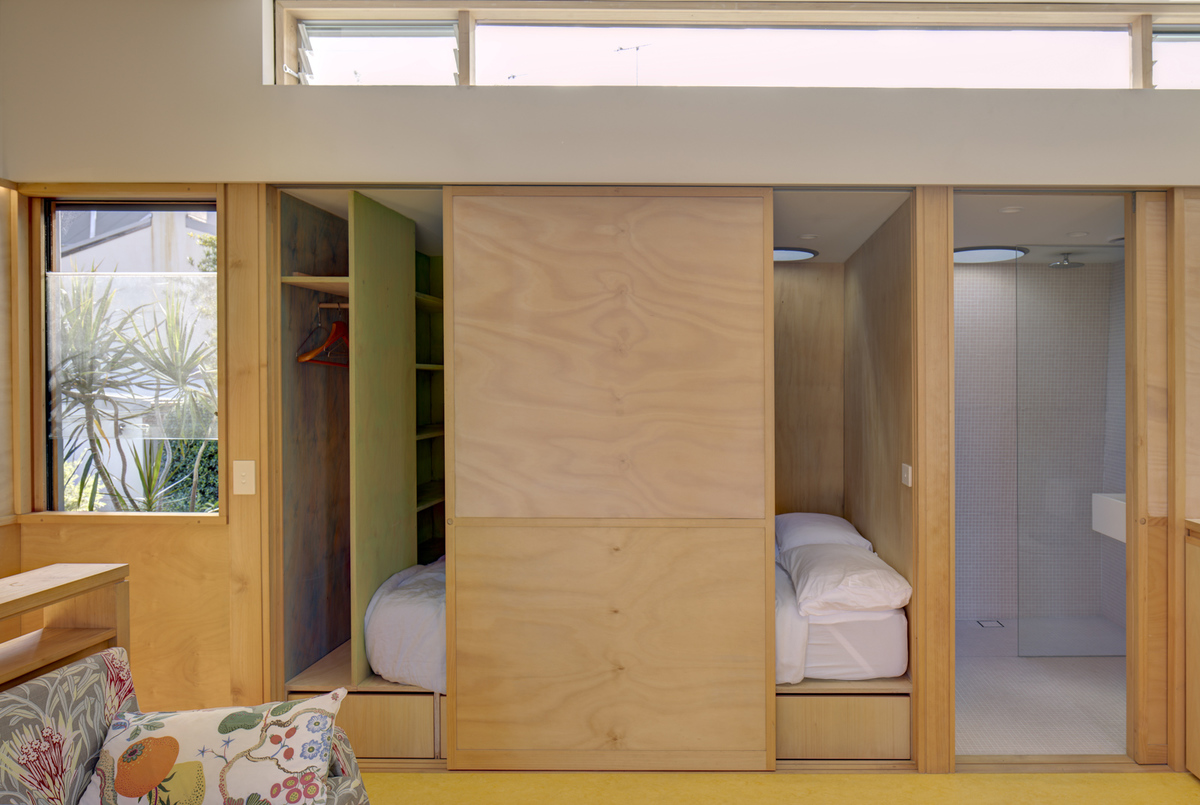 Aluminium was used for the entire exterior, including walls, roof, guttering and downpipes. Inside, Australian Hoop Pine, with its warm honey colour met the brief of being warm, robust, environmental and enduring.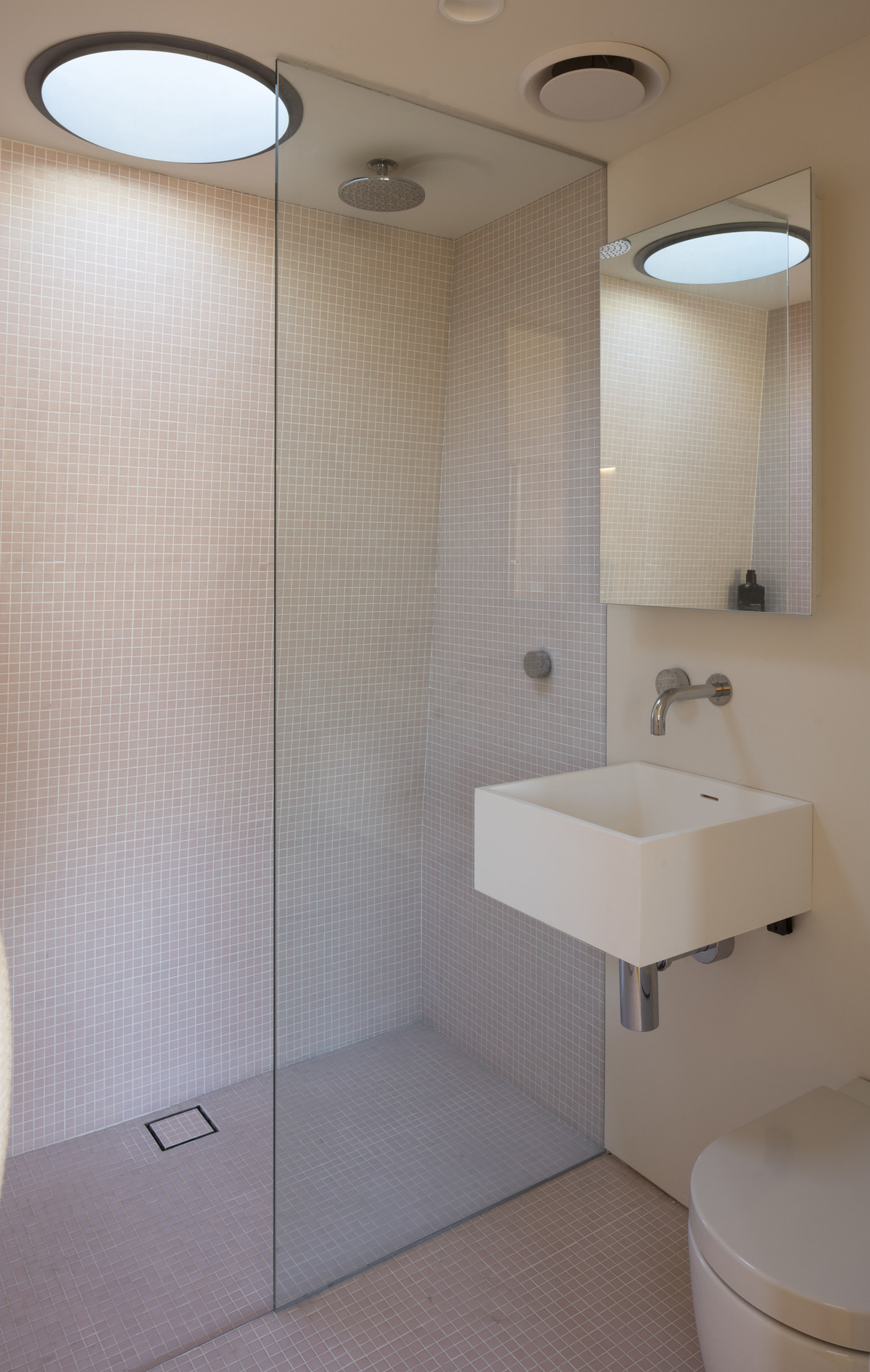 "In doubling the height of existing frontages and adding another layer of use along its length, this building type has the potential to positively transform lanes towards the qualities of our best streets; active, connected and urbane places," adds McGregor.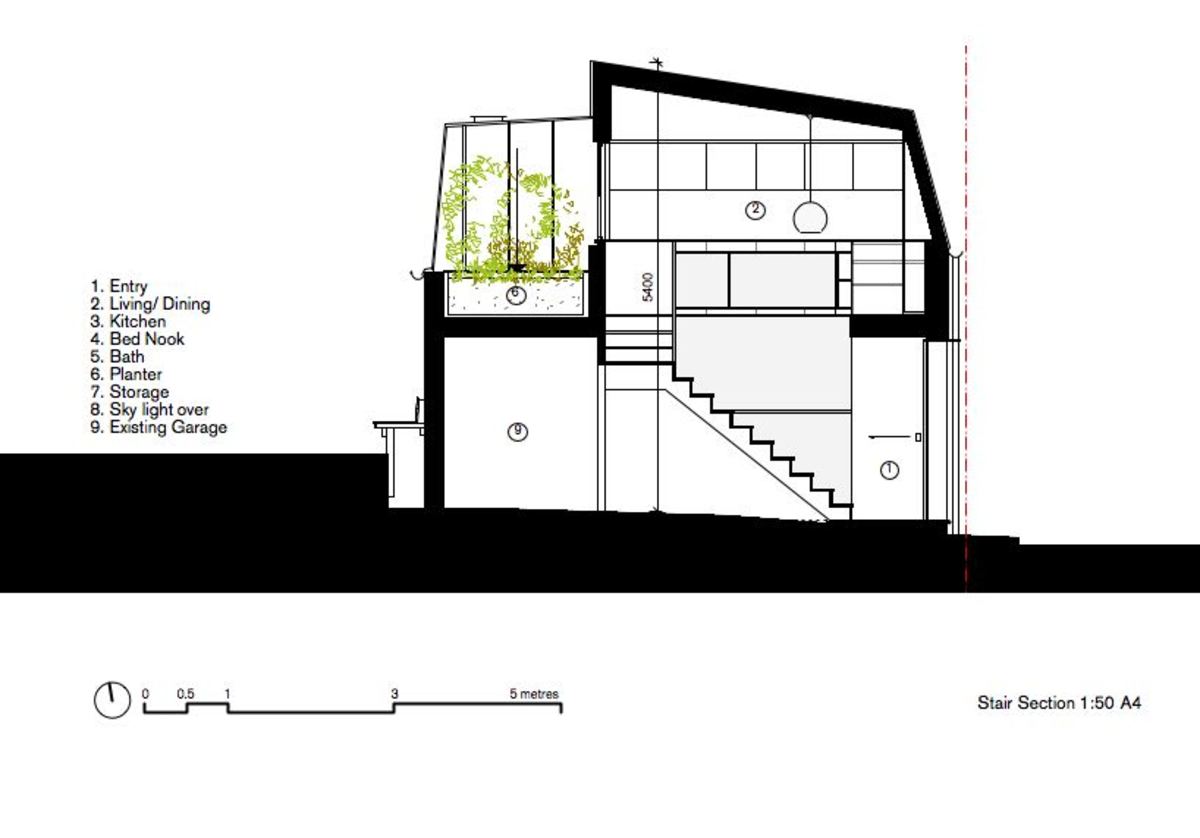 Photography by Brett Boardman