The design concept by Mason Studio for iQ Food Co's flagship restaurant reflects the brand's ethos of bringing together food, music, and art in a welcoming environment.
Architect's statement
Located within Yorkdale's west-wing expansion, this is iQ's largest location to date at 2200 sq ft. The prominent corner location, which includes a 40-person dining room is open to the mall on two sides with long low planters providing a visual separation between the mall and interior experience. The planters guide users to the entry and exit paths, encouraging easy guest flow.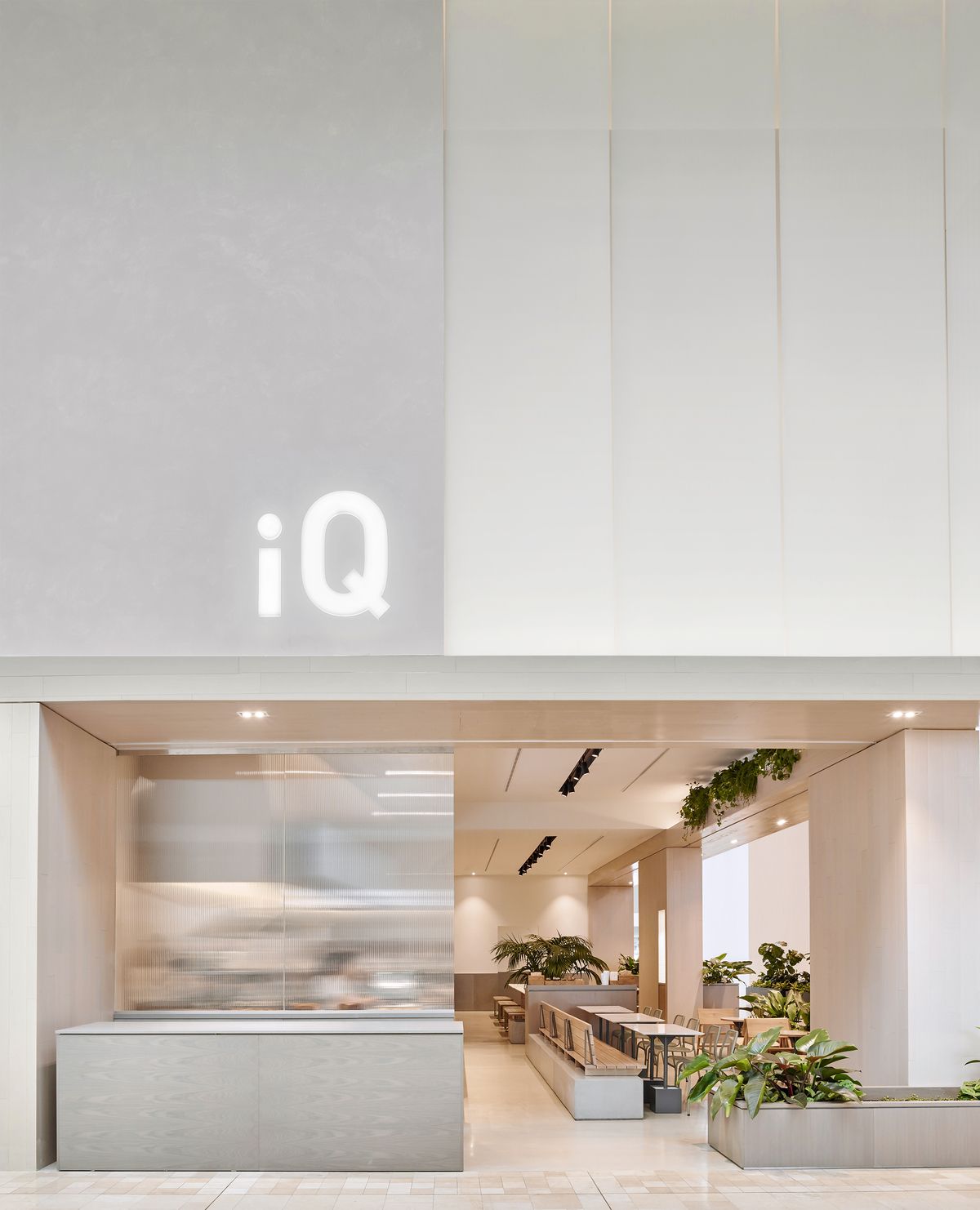 A central exposed kitchen is the hub of the restaurant where guests order and pick-up healthy, delicious food. Surrounding this central hub is a variety of seating, from more public outward-facing to intimate booth seating, nestled within a brightly lit and plant-filled environment.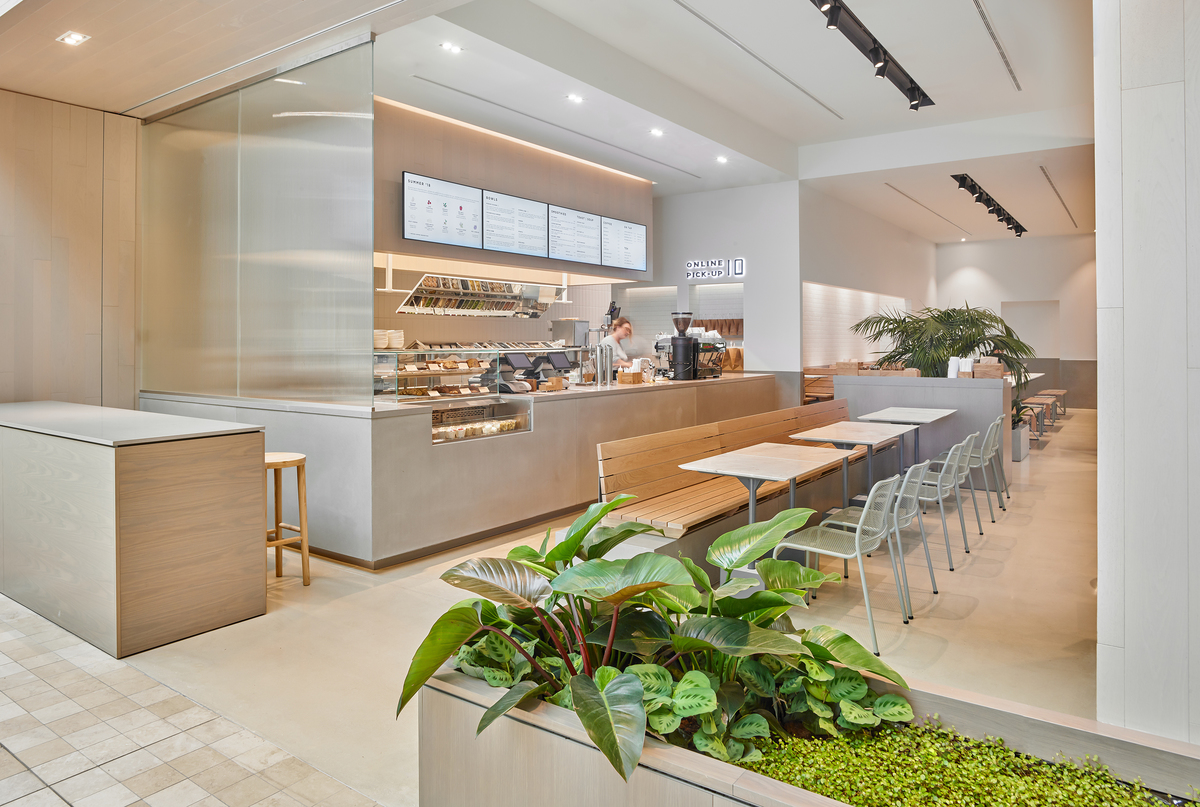 To realise a relaxed yet refined setting for iQ's offerings, the design references the character of oceanside, coastal communities within a Canadian context prompting memories of a welcome retreat.
In keeping with the scale of the mall, a sense of grandeur is created via a 30ft façade that takes advantage of the expansive ceiling height. Large vertical mesh panels, in a subtle palette, covering a sizable portion of the façade are softly backlit to create a beacon in the mall inviting people in from the hustle and bustle of the busy shopping centre.
To create a welcoming space that would appeal to a wide-ranging demographic, a variety of seating was chosen. From a large communal picnic table to individual tables with differing seating heights, guests with varying needs are provided an array of options.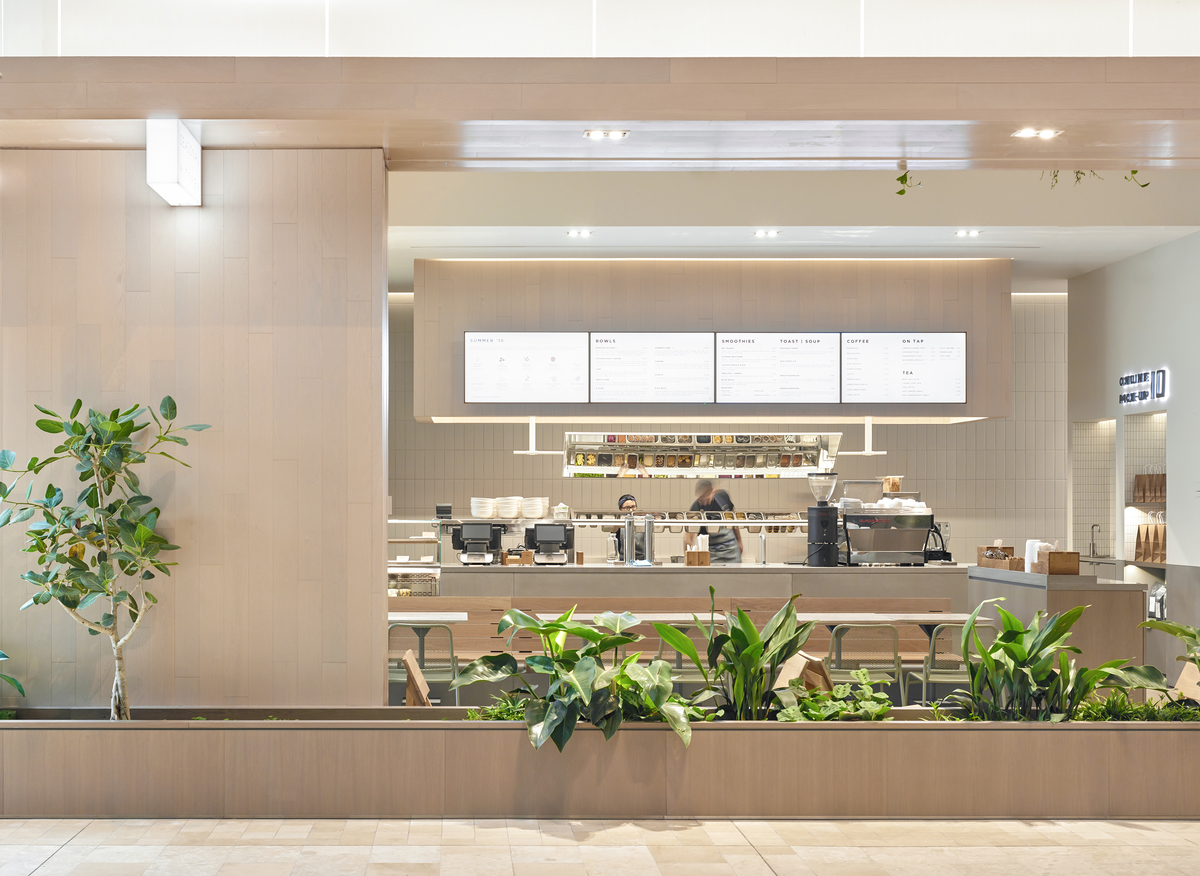 An emphasis on food and food preparation is achieved through an open concept kitchen which allows guests to see and experience the food as it is being prepared. A large suspended mirror hangs over the preparation area, consistent with all iQ locations.
The use of these mirrors references those used in cooking demonstrations, emphasising the brand's mission of the importance of seasonally, sustainable and locally sourced food.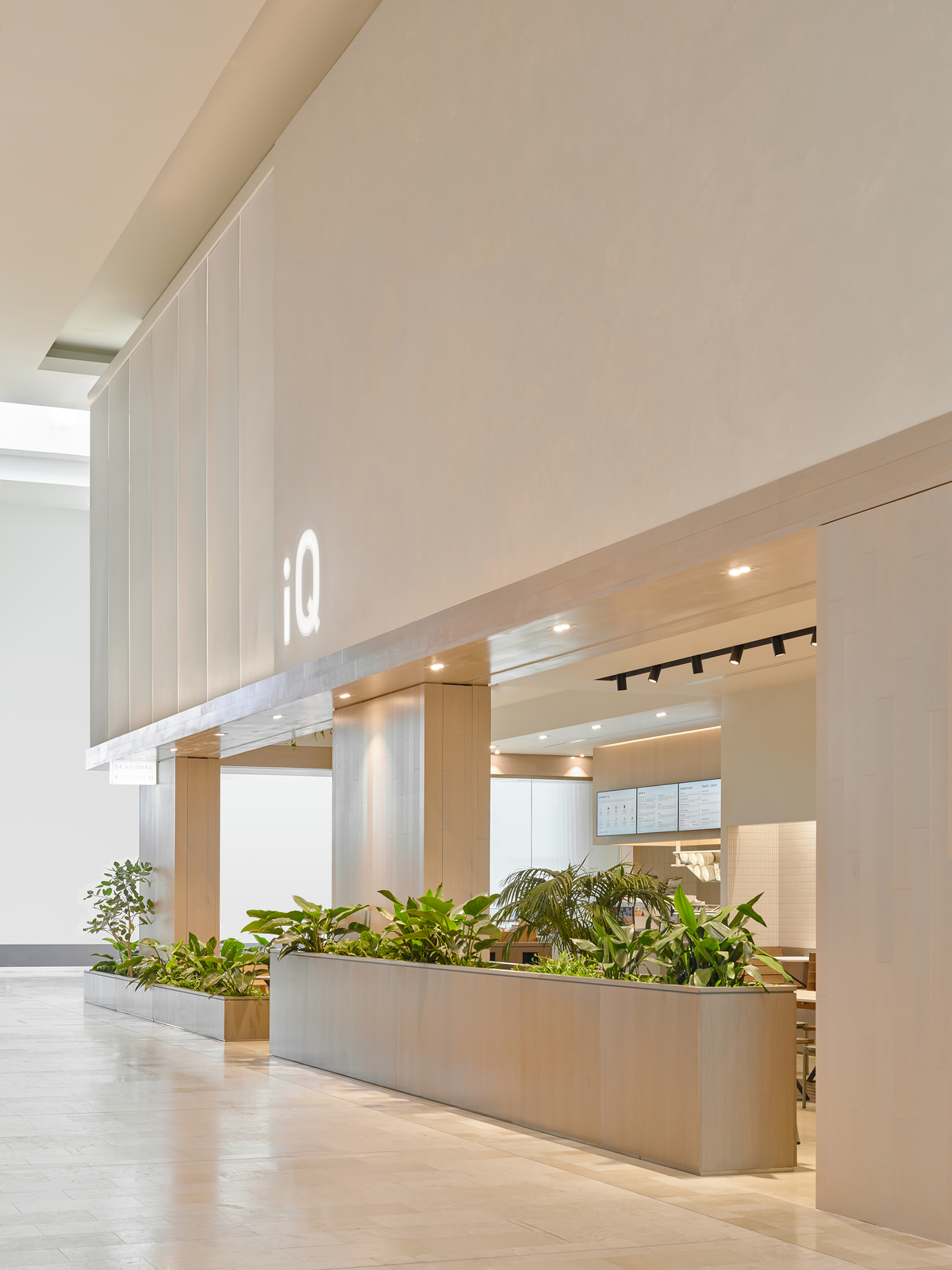 Throughout the space, the approach to material selection is based on an inherent sense of quality and function. For example, the use of stone in the design of the communal picnic table is perceived as a luxury material yet is manifest in a more relaxed, unusual way.
Living elements, in the form of plants, are not only decorative but are fundamental to iQ's brand of promoting health and well-being. Plants strategically placed throughout the space are used to disrupt the linear and formal configuration of the restaurant.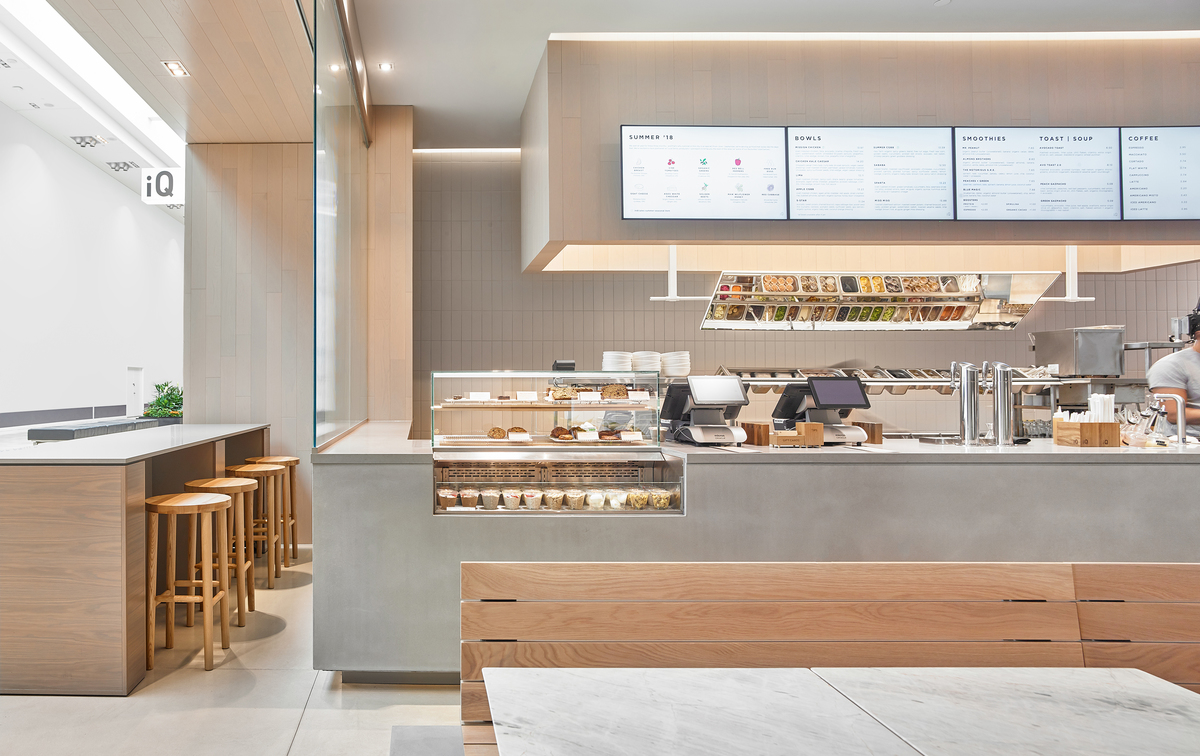 A monochromatic palette with subtle textures, as well as the use of natural and living elements reinforces the concept of retreat by contrasting the mall environment.
Photography by Scott Norsworthy