Located on the rooftop of Westfield Sydney, Babylon Rooftop Bar and Restaurant is inspired by The Hanging Gardens of Babylon.
Designed by architecture and interior design practice Hogg&Lamb, the Babylon dining concept was born from the idea of feasting among the ruins of a lost and ancient city.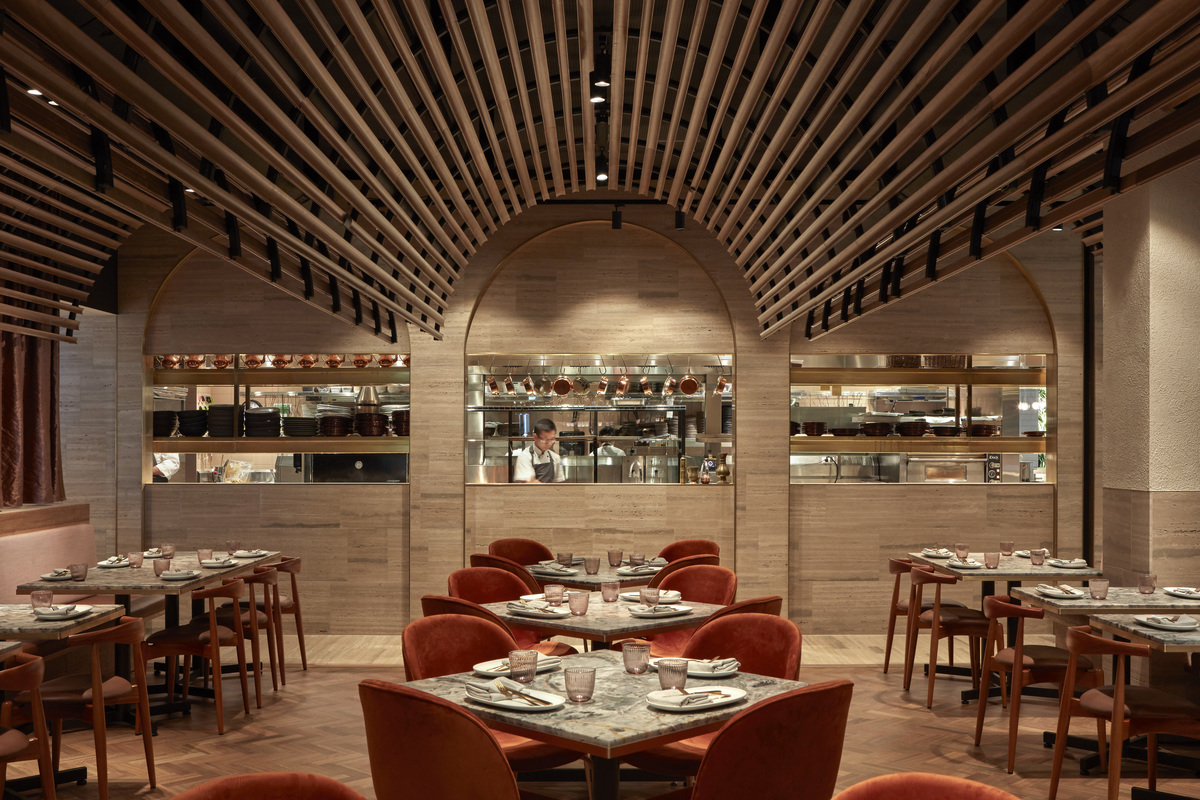 Archways, colonnades and travertine plinths form a sequence of interconnected rooms, which recall the spatial qualities of a bazaar where patrons are drawn to discover various settings over multiple journeys.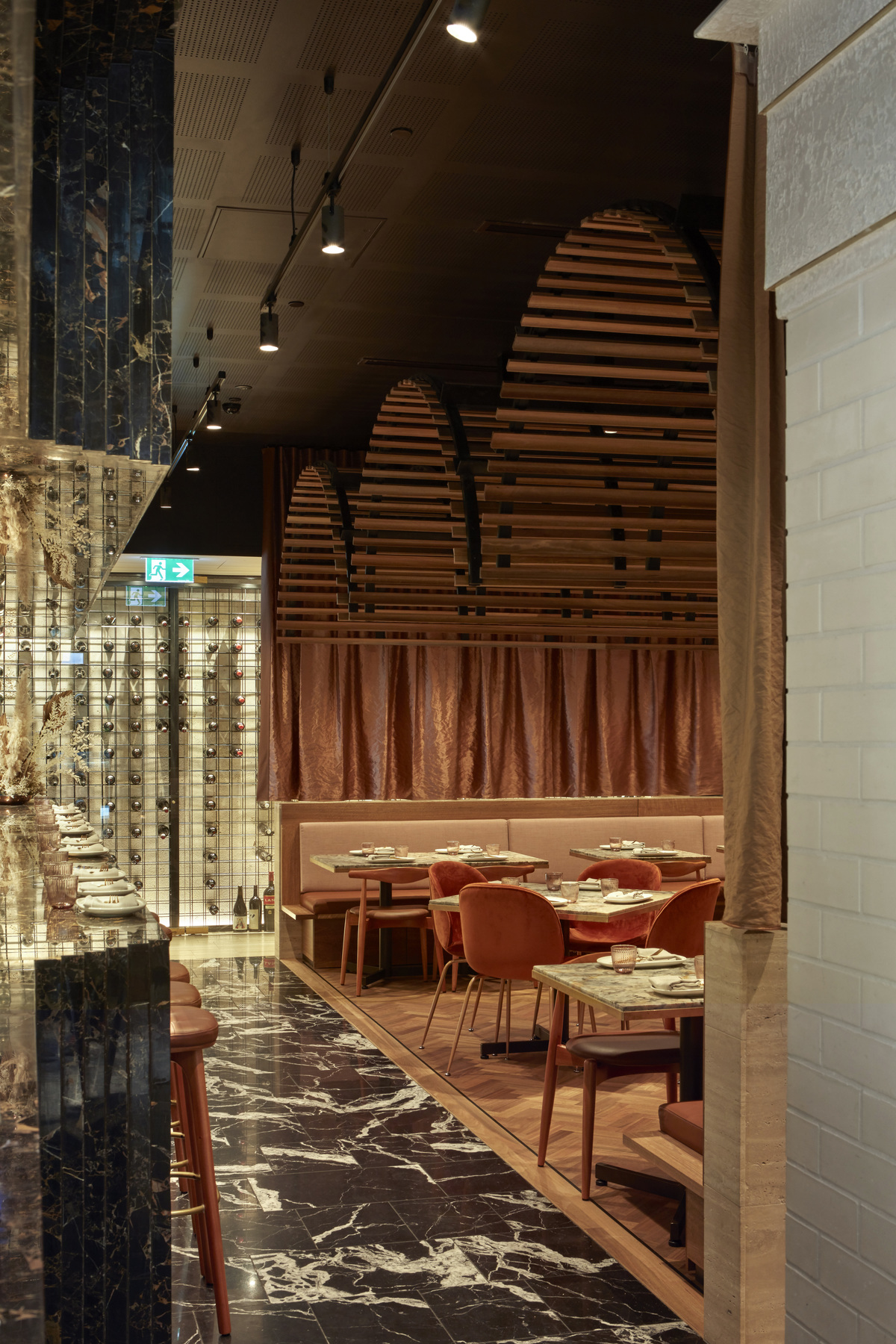 The material palette references ancient Babylonian times; clay block, masonry, natural stone, lime render, solid timbers, metals and soft fabrics.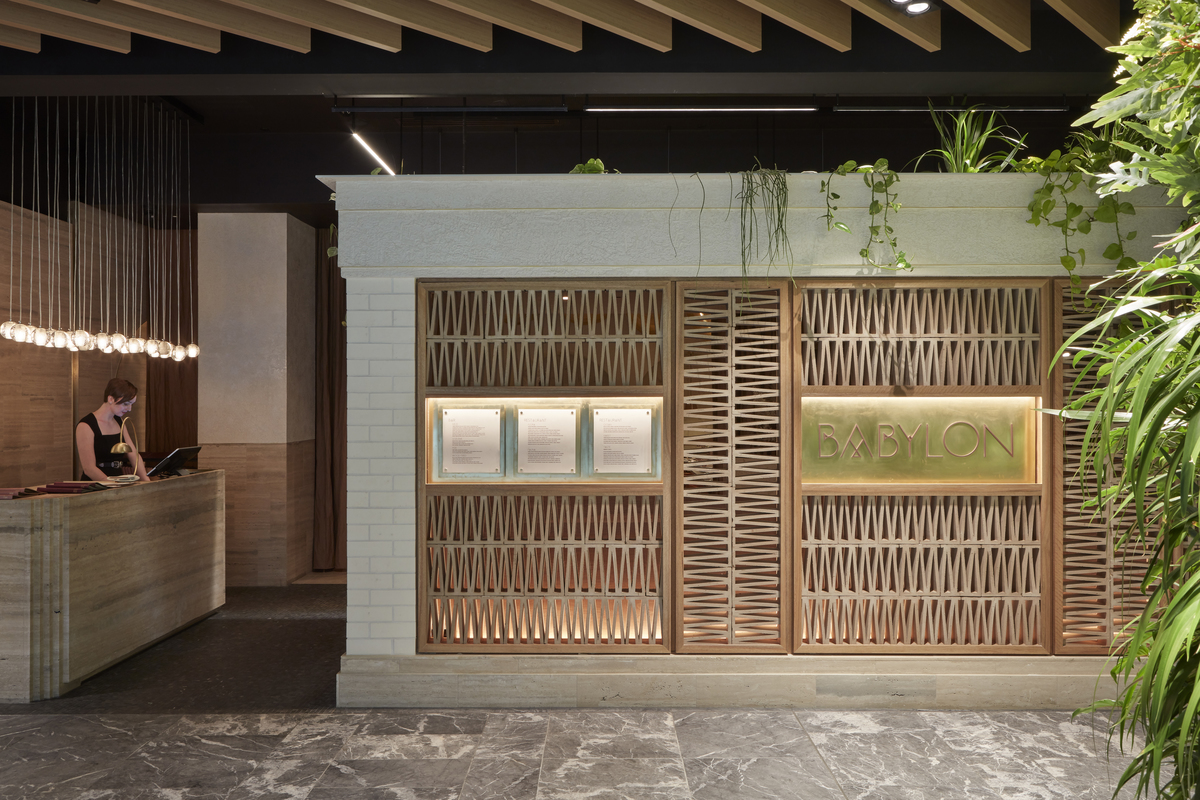 Innovative technical solutions were employed to bring ancient cooking methods and the natural garden setting to a shopping centre location. An open wood fire called upon expert mechanical engineering and coordination with existing and introduced services.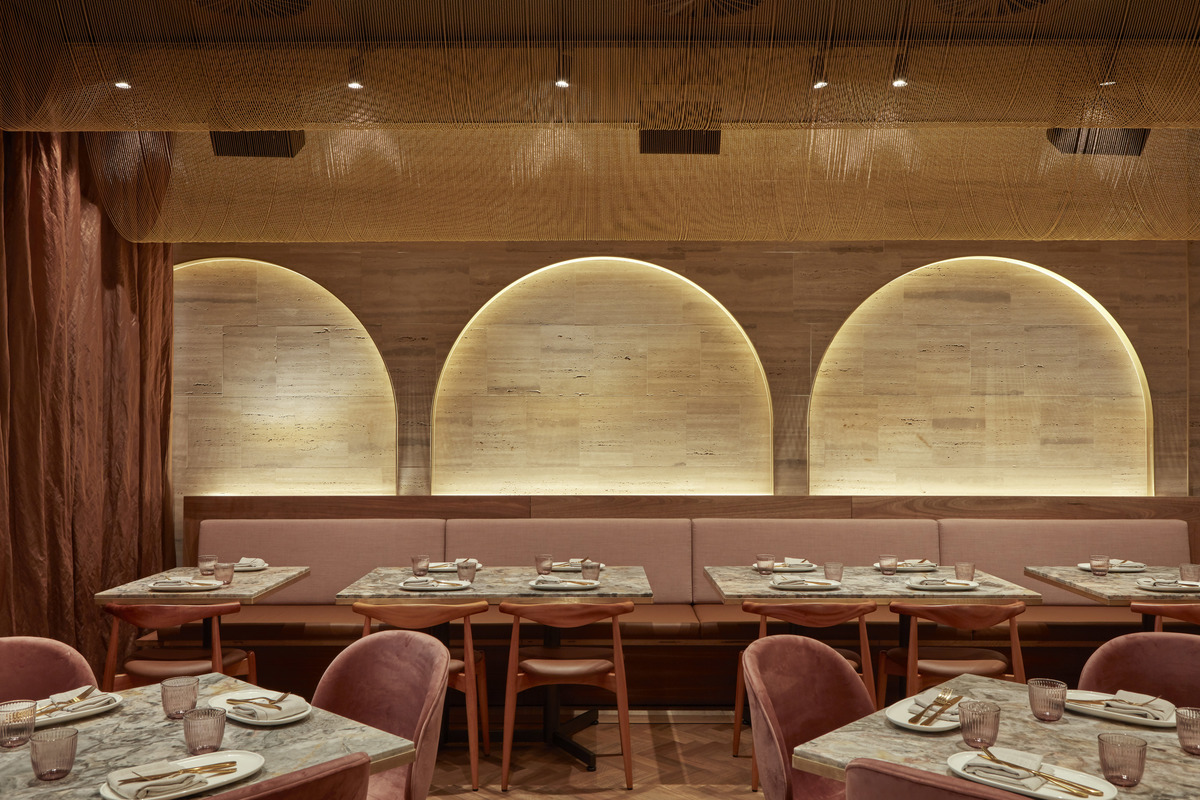 Extensive gardens, including watering and grow- lighting systems were another complexity, and are woven throughout the interior and exterior spaces. Bespoke systems, including a full-height 'wet wall' and brass metalwork in the crypt-like bathrooms add to the experience.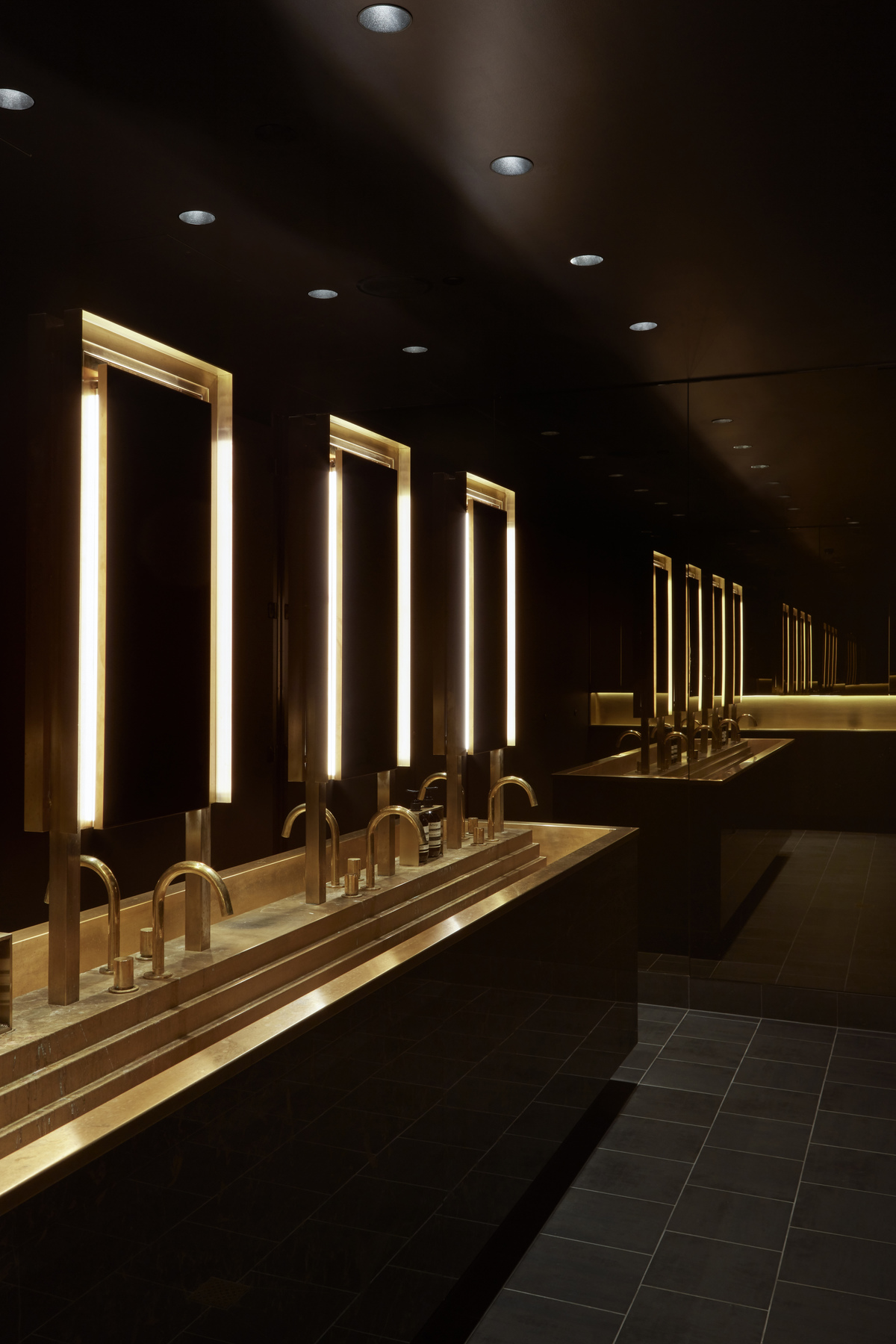 "Perhaps most challenging and innovative is the curation of an exceptional level of finishes relying on skilled craftsmen to deliver lime rendered plaster, gold beaded ceilings, brass edged stone, timber ceilings and floors, drapery and soft finishes," says Michael Hogg, co-founder, Hogg&Lamb.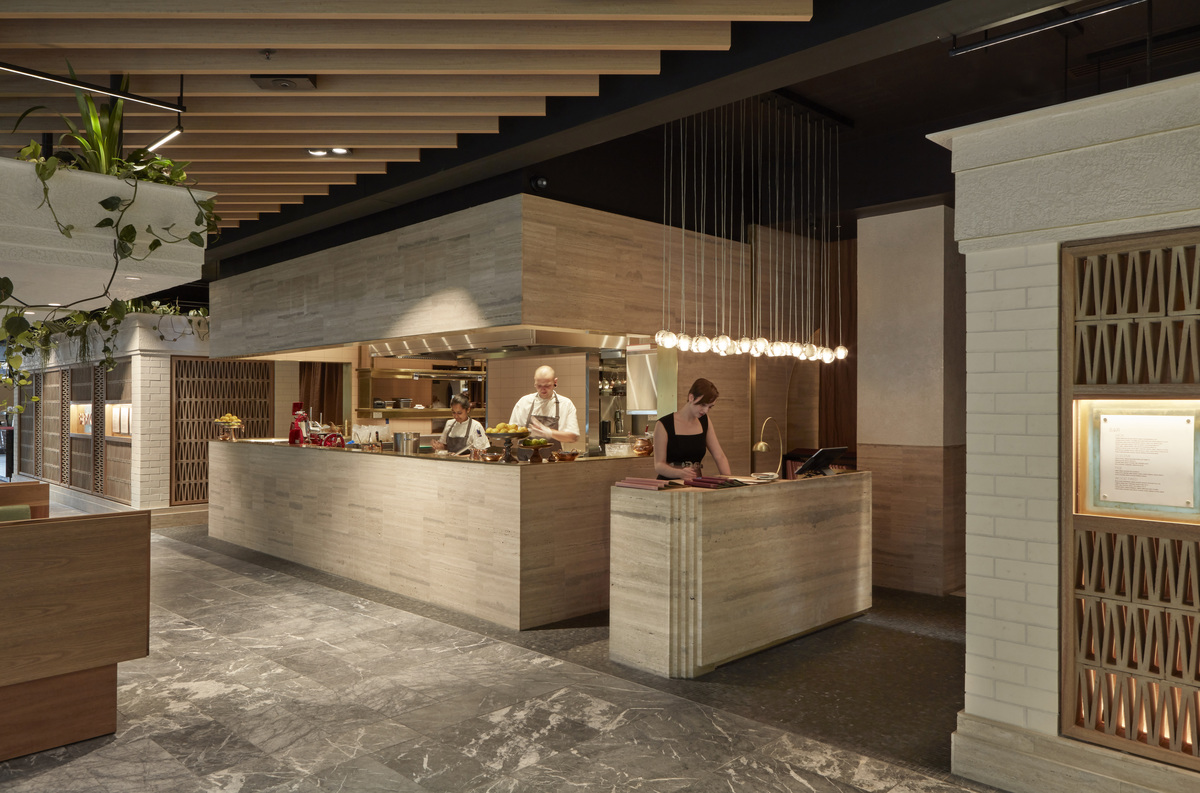 "Stone and masonry of various constitutions and finishes including travertine, marble, clay block and rendered brickwork also demanded extensive testing and selection phases and skilful execution."
Photography by Christopher Frederick Jones