Article by Vie Studio
Photography by
Housed in what used to be an old cinema, Vie Studio has transformed this double volume space into a bespoke Japanese Izakaya Restaurant, offering diners a modern yet authentic dining experience. Wagaya Japanese Restaurant, originating in Sydney, expanded to Brisbane and has now alighted in Melbourne, being the largest outlet of their chain restaurants to date.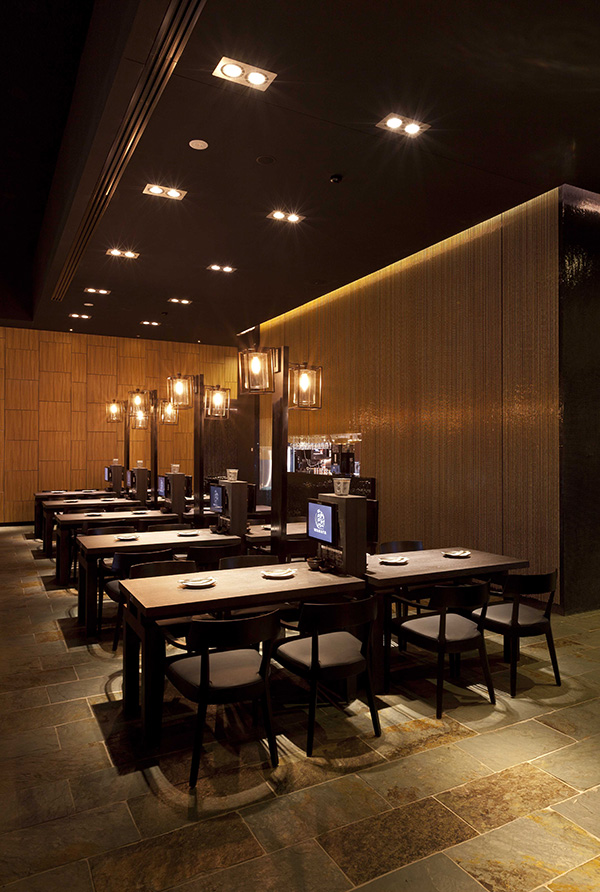 The old cinema was stripped down to its bare shell to accommodate new services for the new restaurant. Beneath the decked seats and beyond the cinema screen is a full height structural concrete wall with exposed masses, vestiges from yesteryears. The semi circle ceiling alcove, originally framing the big screen, was retained as a sympathetic homage to the building's original purpose. Given such a cold and dark space, Vie's design concept focussed on incorporating life and vitality, using perpetual spring blossoms and alfresco dining within the enclosed environment. Traces of spring are identified by the sakura trees, floral lasercut motifs partitioning each dining booth, custom hand-made floral mosaic wall in each karaoke room and hand-crafted mosaic walls embossed with tree branches at the bar area.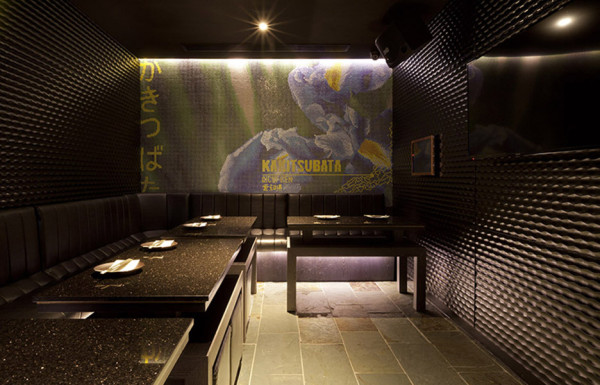 This tucked-away space is accessible only via a lift and a door opening to the alfresco terrace, which forms the lone source of daylight filling the entire space. Lighting design was one of the major challenges within this wholly enclosed space with a solitary natural light source. Considerations included the technical difficulty of installing light fittings over this 13m high void and servicing it in the future. The design team responded to the task by installing a light feature over the exposed wash-effect concrete wall to further proliferate the floral perspective.
With such a high ceiling, a mezzanine level accessible by an interior stairway was constructed, expanding the total floor area to 900 square metre. A 10m x 10m void was cut out between the 2 structural columns that pose as a portal frame for the feature wall. The void establishes a relationship between the lower and upper dining areas. Diners on both levels are exposed to the double volume void while the lustrous feature wall illuminates the entire space.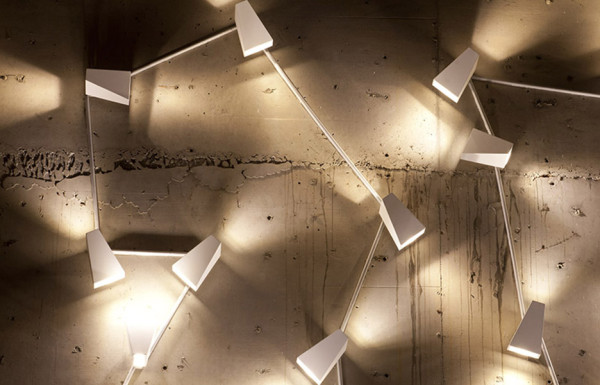 Vie's creative team offered various seating concepts to cater for different categories of guests, from dining booths and casual tables to semi-private rooms for group diners, alfresco dining and private karaoke rooms. Each booth or room is fitted with touch-screen menu system, incorporating new age technology with authentic Japanese cuisine and original design.