An old, unused inner-city corridor linking Sydney's Railway Square through Ultimo to Darling Harbour has been transformed into a vibrant urban strip.
Inspired by New York City's High Line, the Sydney Harbour Foreshore Authority saw an opportunity to give new life to the inner-city rail passage, which has lay dormant for more than 150 years.
The $15 million revitalisation project, The Goods Line, is a unique amalgamation of cultural, media and education institutions. It provides pedestrian access between the ABC studio, the Powerhouse Museum, and the University of Technology Sydney (UTS) including one of Sydney's architectural gems, "the paper bag" – the UTS Dr Chau Chak Wing building designed by Frank Gehry, named for its scrunched appearance.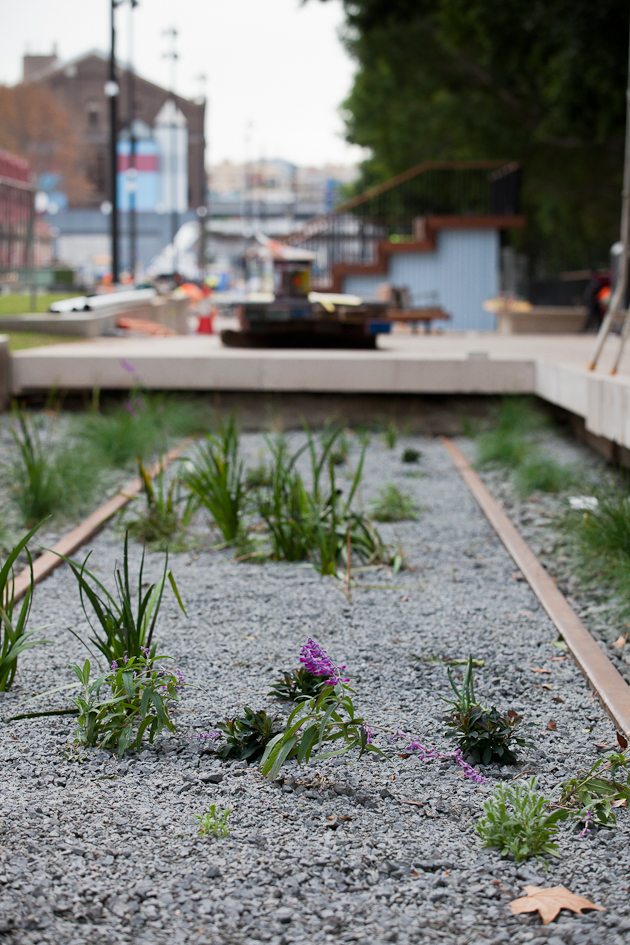 Behind The Goods Line is award winning firms ASPECT Studios (project lead) and design partner CHROFI (also behind NYC's iconic Time Square TCKT building) who sought to create an innovative, open space to be used as a public platform for pop-up events and recreation.
Known for their highly bespoke approach and commitment to design as an operative agency that drives urban, social, cultural, environment, economic and political outcomes, ASPECT Studios worked alongside CHROFI to create a space that is highly unique – not just to Sydney, but on a global scale.
The Goods Line is a distinctive example of old meets new. While its design is highly modern – think clean lines, pops of canary yellow, an outdoor gym and table tennis tables, a 20-person table equipped with power points and Wi-Fi access, and study pods nestled in trees – it remembers its blue-collar past.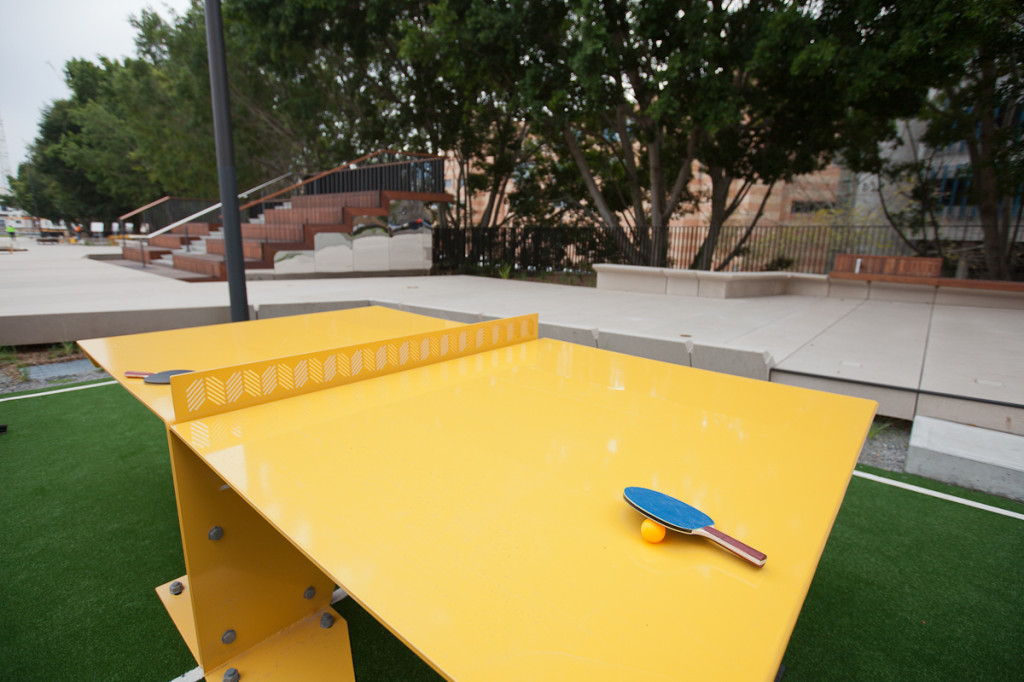 ASPECT Studios and CHROFI have cleverly incorporated robust materials including concrete, steel, timber and gravel as a celebration of the railway's significant role in Sydney's architectural and industrial history as a means of transporting coal, shale, wheat and timber for the city's construction.
The strip will connect more than 80 thousand tertiary students and visitors to Darling Harbour's major harbour-side attractions, as well as bars, cafes, and restaurants, boosting the precinct's annual $800 million economic contributions, says NSW Minister for Planning, Mr Rob Stokes.
The Goods Line will ensure that Sydney remains one of the world's most desirable places to live and visit.