All images courtesy Stylecraft. Featured above is the cool contemporary geometry of Prostoria's Polygon collection.
Prostoria delivers a range of furniture that provides striking visual appeal and impressive functionality, to enrich the everyday office and home interior.
The award-winning design and manufacturing company, founded in Zagreb, Croatia, brings a certain Mediterranean aesthetic into Australian spaces with its combined use of warm and cool colours; clean, uninterrupted design; and smooth joins and textures.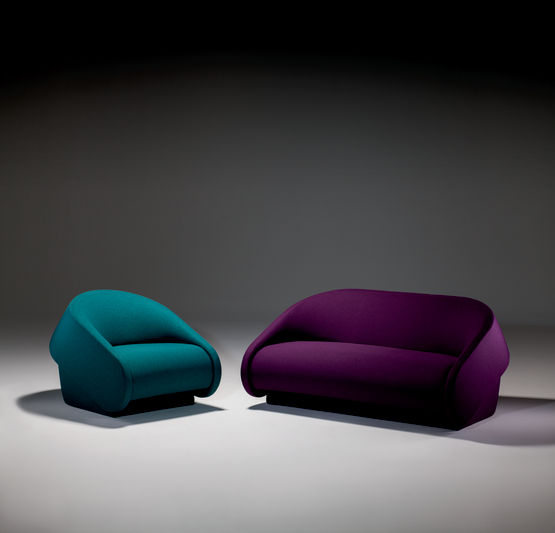 The Up-Lift Sofa Bed elucidates Prostoria's philosophy that "sofas are our tablets of personal history." The eccentric product, available in multiple colours, is characterised by its distinct curvatures.
The harmonious form of the Up-Lift consists of two separate volumes that magically transform an armchair into a bed with one simple rotation. Elastic bands and high quality HR foam allow for maximal comfort and minimal bulk.
The Polygon collection (featured in the lead image) includes a matching coffee table and armchair, with both featuring angular geometry through tubular steel frames. The bold yet refined form of the chairs invoke Mid Century simplicity, reinvented for contemporary interiors and available in a variety of colourways.
Though its design is simple, the Strain chair utilises complex construction methods and materials to provide ultimate comfort. The stretched backrest shell and free lumbar cushion allow various seating possibilities as expected from a large dimension sofa.
Prostoria is available through www.stylecraft.com.au