Arup's deputy chair, Tristram Carfrae, looks back at the enormous feat of architecture and engineering achieved at the Sydney Opera House half a century ago.
The Sydney Opera House is a glorious building, resulting from the sublime integration of architecture, engineering and construction, and its design continues to be influential today.
Jørn Utzon, a Danish architect, won an international design competition in 1957 with a radical proposal. The proposal was for a building that put the two main performance spaces – the opera theatre and the concert hall – side by side on Bennelong point, a promontory poking out into Sydney Harbour on the east side of Circular Quay, opposite the Harbour Bridge to the west. Utzon's daring design idea was based on glistening white sculptural sails flying above a massive podium.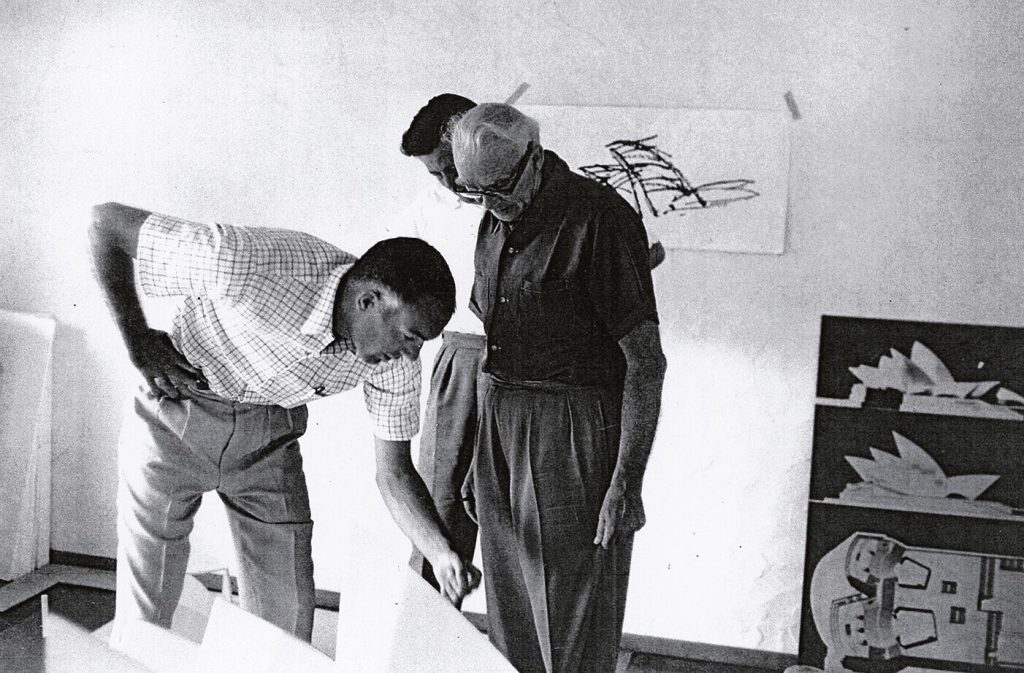 Utzon meets Arup
The central engineering question was how to construct these beautiful forms. Ove Arup, a Danish engineer with a practice in London immediately volunteered to help Utzon to solve this challenge. Together they designed probably the most famous building in the world, one that is instantly recognisable as Sydney, or even Australia.
The sails were originally conceived as free form shapes but were subsequently rationalised by Utzon, working closely with his engineers, into pieces cut from a single sphere. Arup's lead structural engineer, Jack Zunz, developed a pre-cast concrete sail structure that integrated perfectly with Utzon's spherical geometry and allowed each sail to be constructed from repetitive pieces of concrete ribs, a bit like orange segments, cast on-site and stressed together using steel tendons.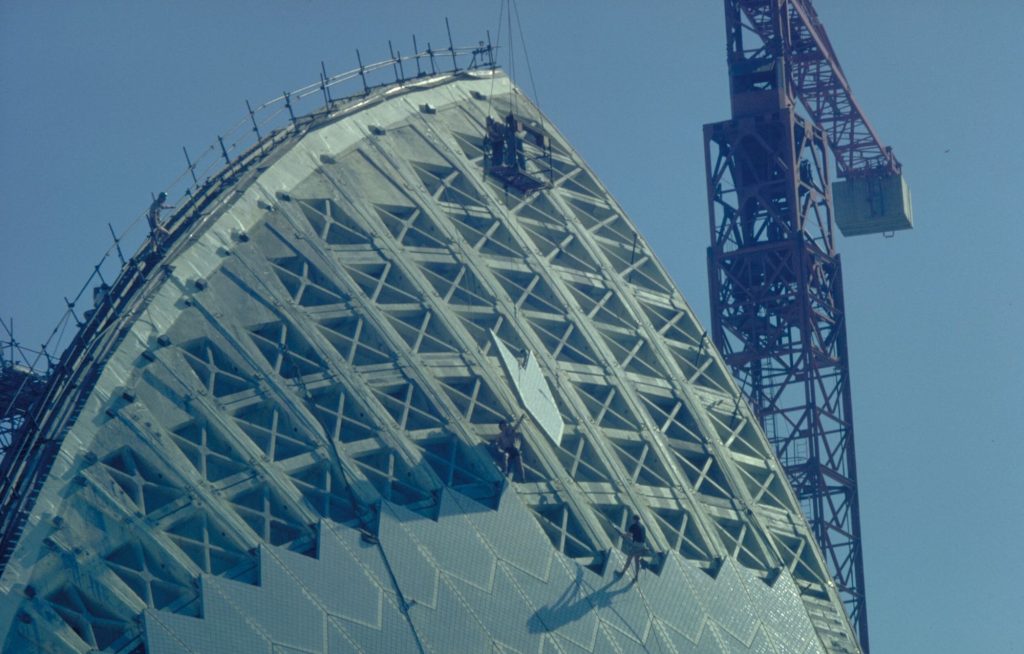 Innovating construction
This construction idea was further developed by the creative and imaginative approach of the builder Hornibrook, who effectively set up a factory on Bennelong point consisting of a casting yard to the south and an assembly process to the north where two rail-mounted cranes, one for each hall, slowly moved seawards leaving the constructed sails behind them.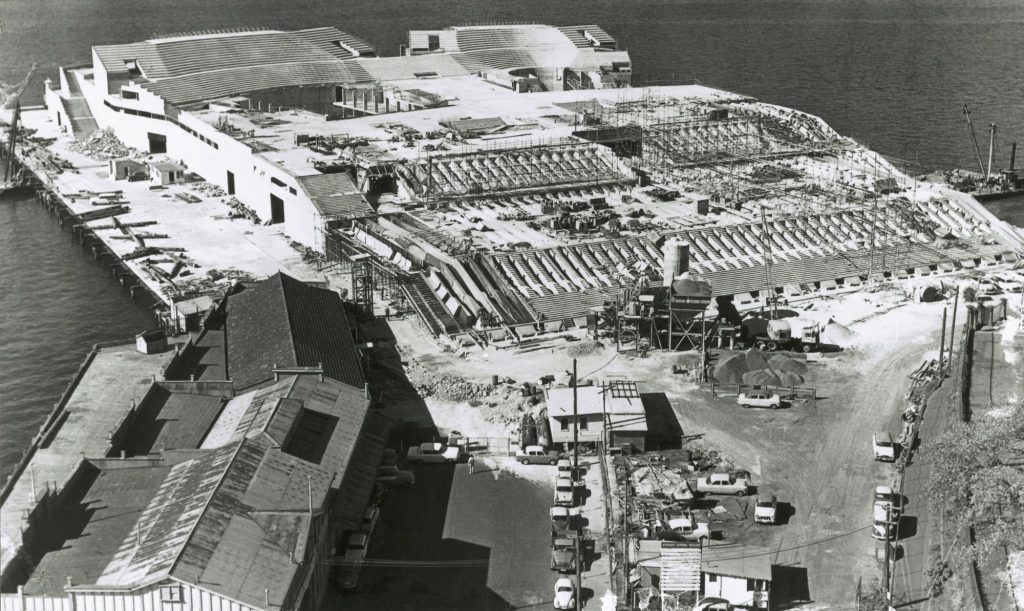 This was a very early example of what we would now call 'design for manufacture' or 'modern methods of construction' about thirty years ahead of its time. It could also be seen as the building's first public performance!
Another innovation was in using digital computers, then housed in large rooms at universities, to analyse the concrete ribbed sails and, during construction, to check the accuracy of the erection.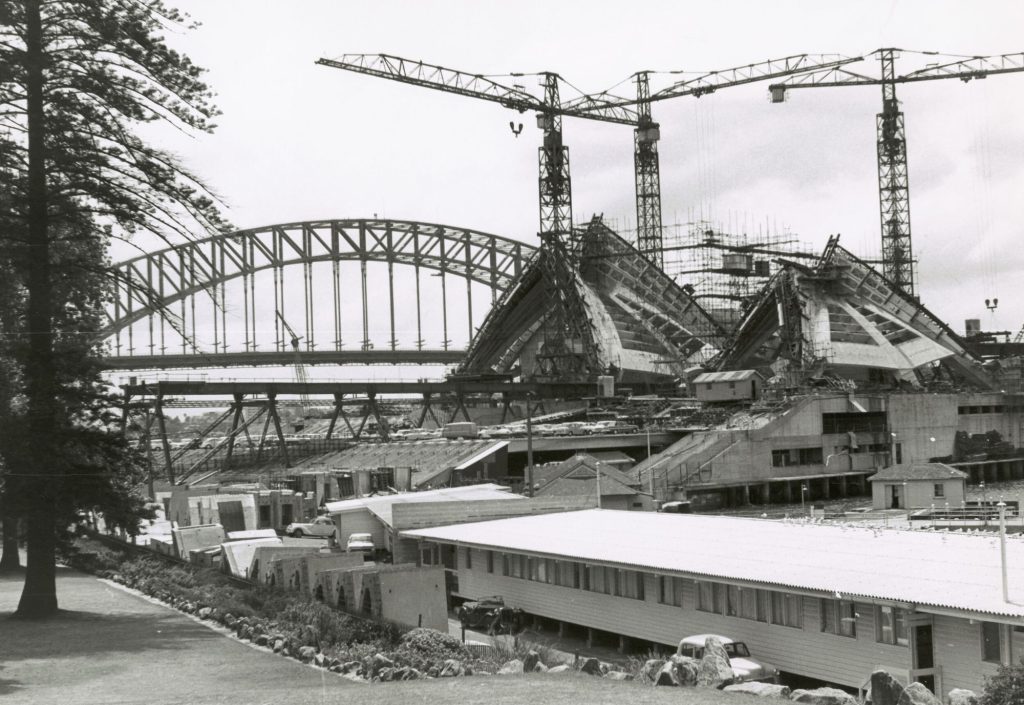 A 'Total Architecture' approach
The design of the Opera House was a perfect embodiment of Ove Arup's philosophy of 'Total Architecture', where all relevant design decisions have been considered together and have been integrated into a whole.
It was also full of engineering innovation. As Jack Zunz, the chief structural engineer of the Opera House, said in 1973: "In extending ourselves and making that extra effort, we developed our know-how just that little bit more." This approach of always pushing the boundaries of what is possible, of what will benefit the work for our clients and the world around us, continues to drive Arup to this day.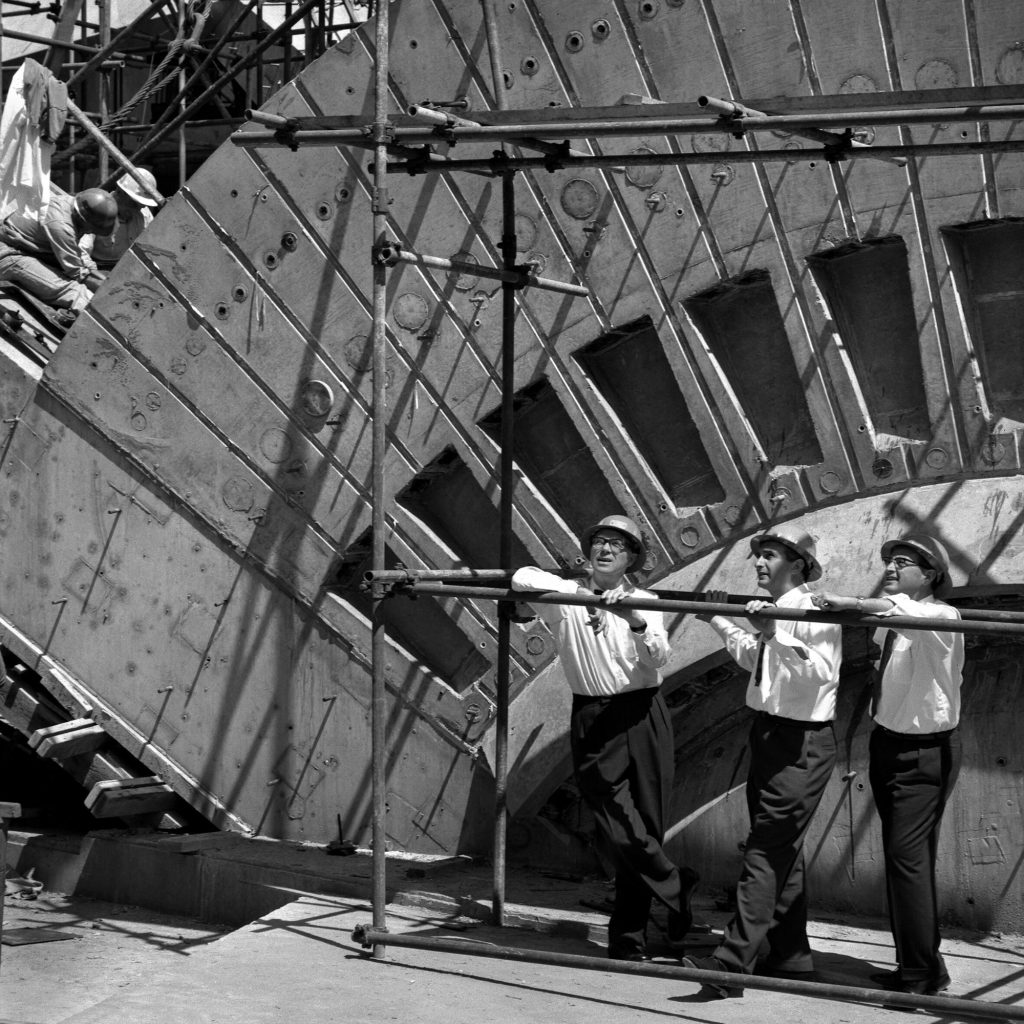 I was fortunate to be mentored by Jack Zunz, Peter Rice (who spent five years on the Opera House site) and John Nutt, who led the Sydney based engineering team alongside Mick Lewis. I have tried to practise what I learned from them in my 40 years with Arup, 20 of which have been in Sydney.
I developed a strong collaborative relationship with Australian architect Philip Cox, designing, among others, Sydney Football Stadium (twice!), Brisbane Convention Exhibition Centre, AAMI Park stadium, and 111 Eagle Street and Kurilpa Bridge in Brisbane.
All these buildings display an integration of engineering and architecture that come from mutual respect and preparedness to both listen to and try to satisfy each other's points of view. This attitude of caring for the whole project and its impact on the world has developed into our total commitment to sustainable development.
The Sydney Opera House's lasting legacy
At 50 years old, the Sydney Opera House continues to influence building design and construction to this day. It heralded an era of 'high-tech' buildings, where engineering and architecture are completely intertwined, such as the Pompidou Centre in Paris, the HSBC HQ in Hong Kong or Lloyds of London.
More explicitly, today we are using digital techniques, and a manufacturing and assembly process using stressed blocks of stone (not concrete) to help complete Antoni Gaudi's Barcelona masterpiece, La Sagrada Familia.
Photography supplied by Arup.
Read ADR's interview with Carfrae from earlier this year about his approach to sustainability.