Group GSA has joined forces with Singapore-based landscape architecture firm Salad Dressing to deliver a residential tower akin to a vertical forest in Rhodes, Sydney. 
GroupGSA took out the title for a competition in April to design a 37-storey mixed-use residential tower for developer Billbergia with Salad Dressing.
Billbergia development director of planning and design Saul Moran says the design plan is consistent with the company's ethos of providing premium and accessible housing.
"Our plan for the Blaxland Road aligns with our philosophy of delivering high-quality transport-oriented housing supported by infrastructure and community amenity," says Moran.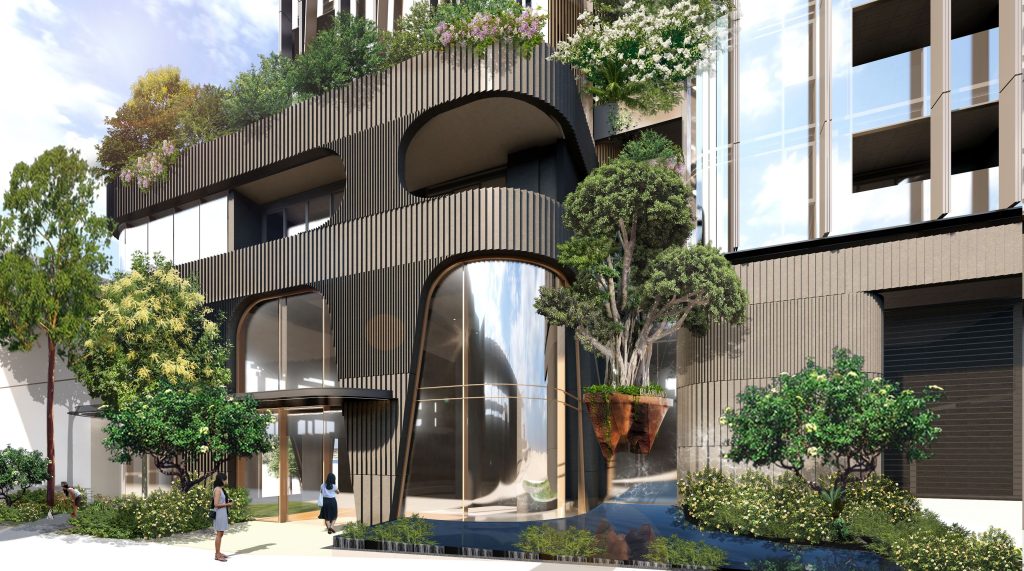 Not only is this project Billbergia's 14th building development in Rhodes, it is the developer's most sustainable, earning a 7.4 star NaTHERS sustainability rating.
"Billbergia has been part of the Rhodes community for more than 15 years, delivering major developments such as the national award-winning Rhodes Central project and Village Quays on the western side of Rhodes station," Moran adds.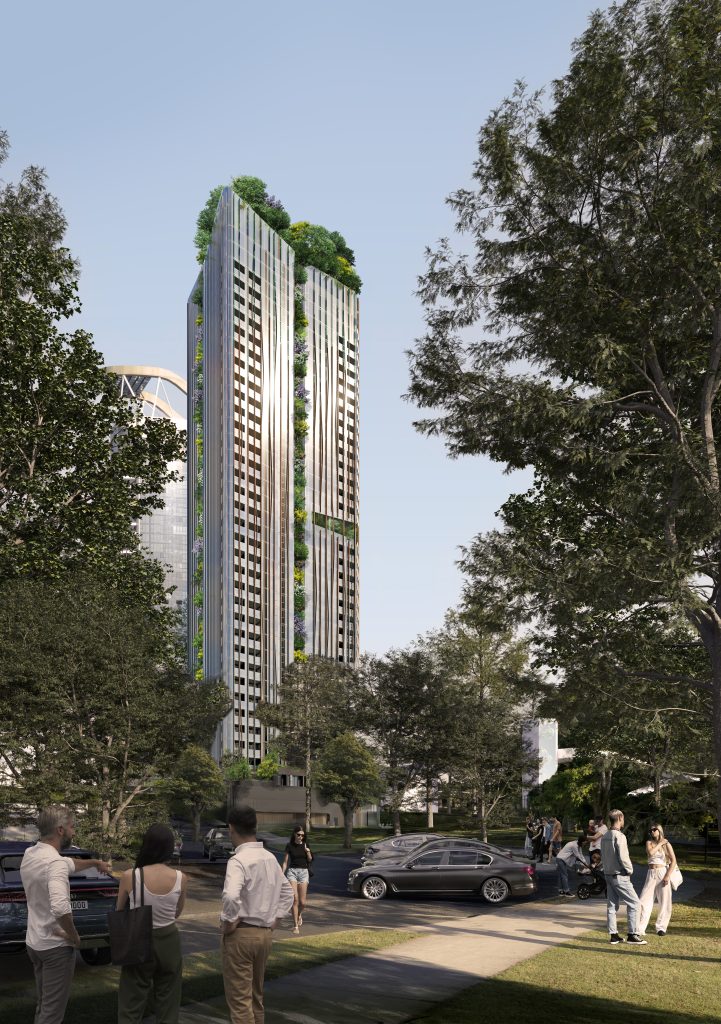 The tower's proposed mixed-use podium will feature a cafe with outdoor seating that connects the southern interface between Blaxland Road and Churchill Tucker Reserve.
Amenity rich and transport-oriented housing
Located at 9-13 Blaxland Road within the Station Gateway East precinct, the tower will function as a new green ground plane connection servicing routes between Blaxland Rd, Rhodes Station, Churchill Tucker Reserve, McIlwaine Park and Brays Bay.
The tower will house 244 apartments ranging from one bedroom to five bedroom dwellings privy to expansive panoramic views of Sydney Harbour and varied waterways.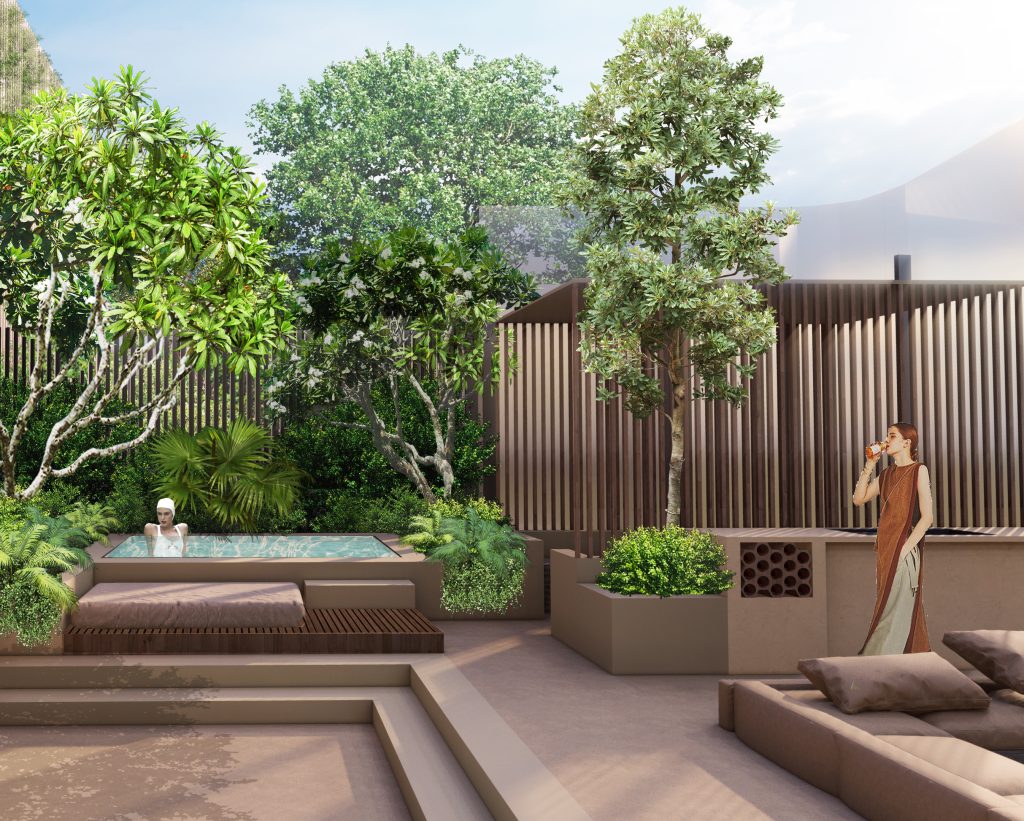 Residents can expect 424 square mares of communal spaces, inclusive of mirrored dining and an alfresco space on level 20 and a rooftop forest with an infinity pool to boot. 
Rewilding the sky
The tower is conceptualised as an architectural gesture to 'rewild the sky', according to GroupGSA design lead Lisa-Maree Carrigan.
"The integration of the landscape into the architecture takes inspiration from the site's rich natural history and surrounding mangrove and wetland ecosystems to create a 'biodiversity highway' through generous vertical greenery and sky gardens which rise above the tower," says Carrigan.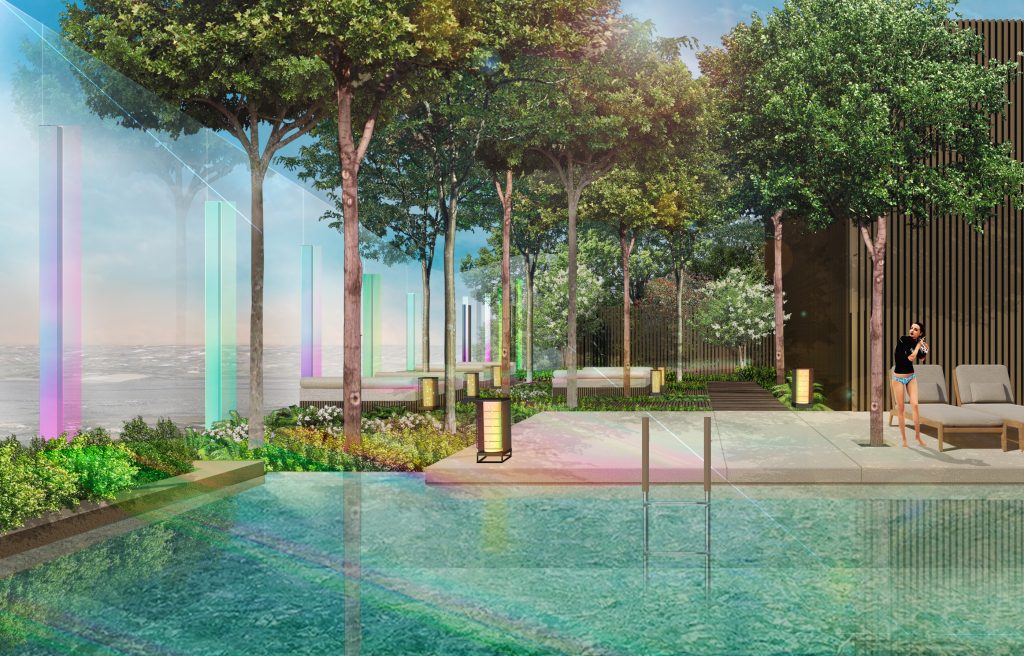 Greenery emerges as a major theme. Upon entering guests will be greeted by a two-storey-high, suspended Ficus that honours the remains of two nearby Ficus trees from before the industrialisation of the Rhodes Peninsula in the early 1900s.
Offering both protection from and access to landscape
The serene and innovative vertical forest will shelter residents from urban heat and street noise by acting as a buffer to severe winds.
Carrigan explains how the tower is separated into softened quadrants, each with a continuity of form from podium to the sky. The podiums are characterised by a rich charcoal facade that also speaks to the surrounding natural landscape.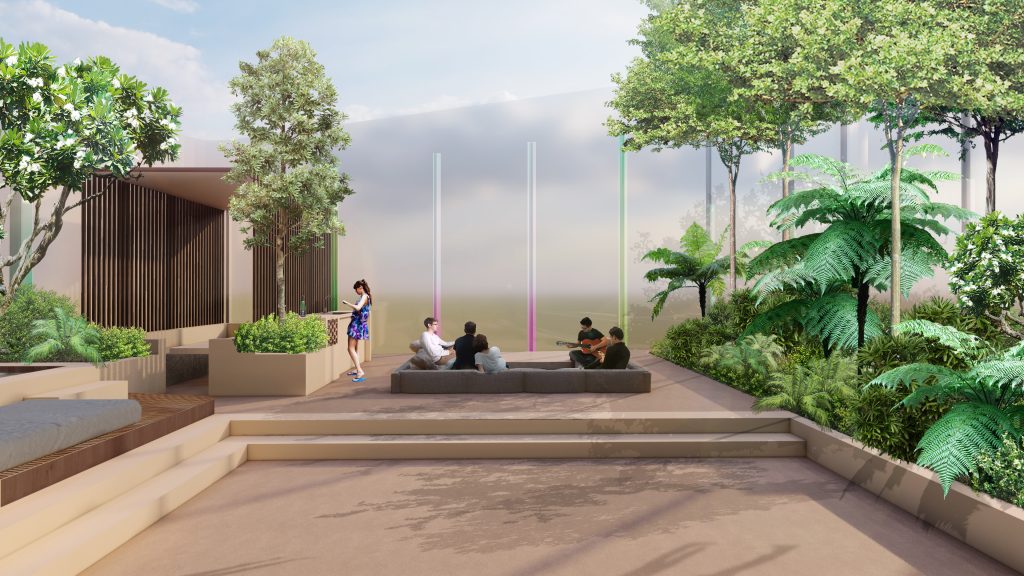 "The podium design response features an earthy façade, taking its cues from the muddiness of the mangroves, and dematerialises into glass at the top of the building," says Carrigan. 
A vertical forest through Sydney-first materials
Stunning shadow play occurs via vertical fins on the eastern and western façades edging up the tower in a sculptural form, appearing like winding and twisting tree branches. These fins act as sun shades and provide the aforementioned protection from natural elements.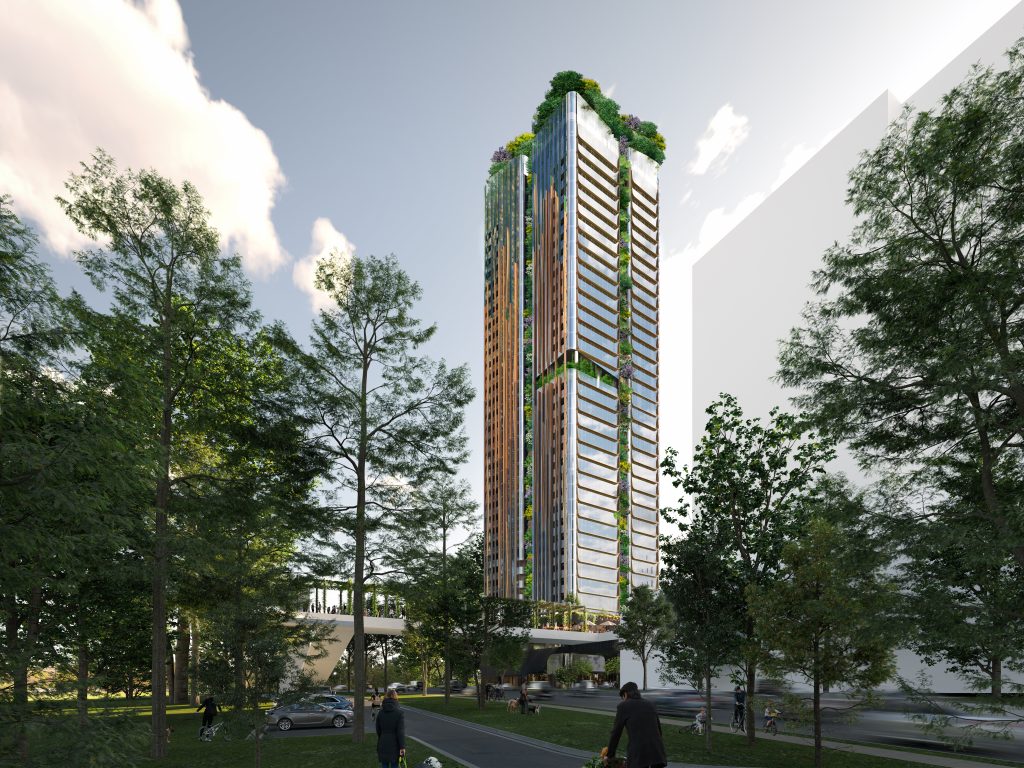 Blaxland Road also achieves a Sydney first – using dichroic glass that changes colour under different lighting and viewing perspectives to cast a vase-esque quality over the upper levels.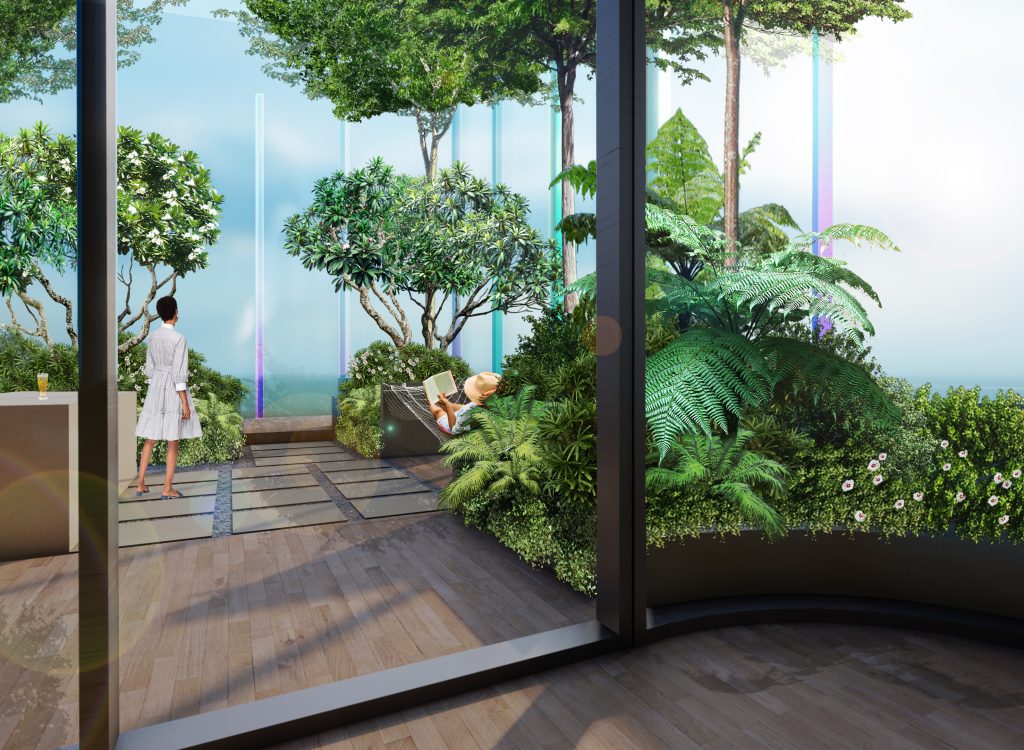 Those intrigued can look at the development application on public exhibition with Canada Bay Council. 
Renders supplied by GroupGSA.
Read about Yarrila Place by BVN, Coffs Harbour's new cultural and creative hub.