The global architecture studio's design of the multi-purpose Yarrila Place encompasses a museum, art gallery, library and council services.
Yarrila Place opened to the public on 16 September and instantly shone – in lurid emerald green – as a new landmark for Coffs Harbour due to BVN's intimate and considered design.
It is clear to see the precinct's form and shape sought inspiration from the juxtaposition between the shimmering Pacific Ocean and forested foothills of the Great Dividing Range.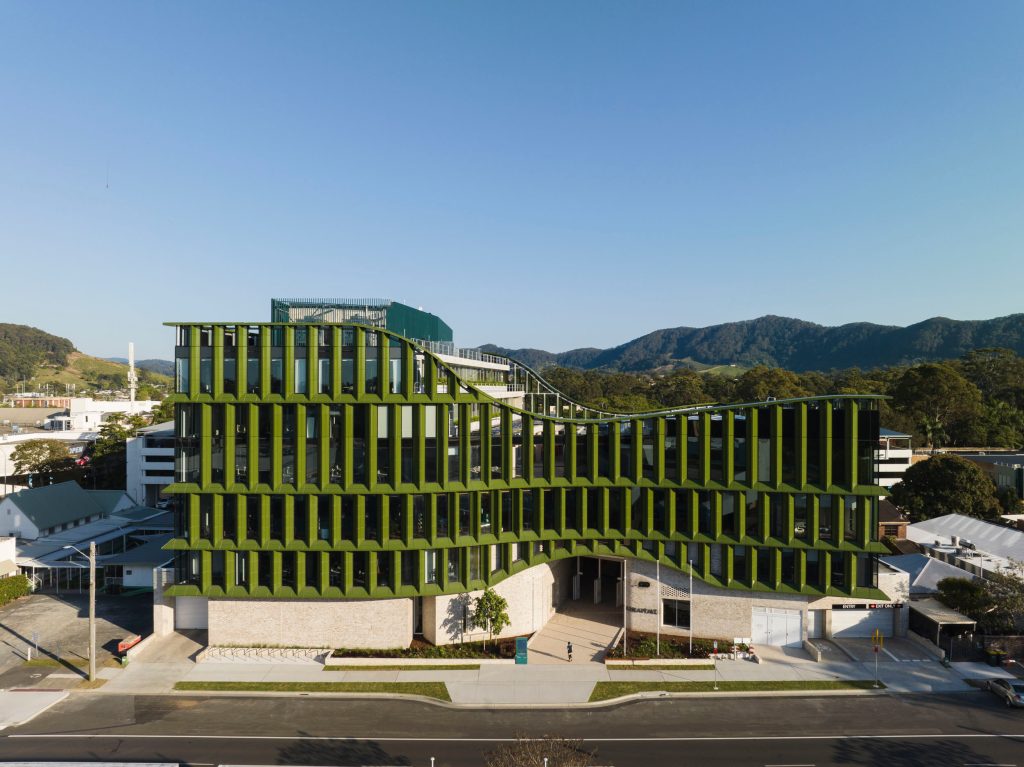 The precinct will function as a community hub and further confirms Coffs Harbour as an idyllic regional tourist destination and welcoming area, having been a Refugee Welcome Zone since 2008.
Dynamic library and council
Features include an open-air atrium running through the middle of the building and a continuous track that salutes the curvature of a nearby fig tree. The track transports users of the space up through each of the three floors to the rooftop terrace.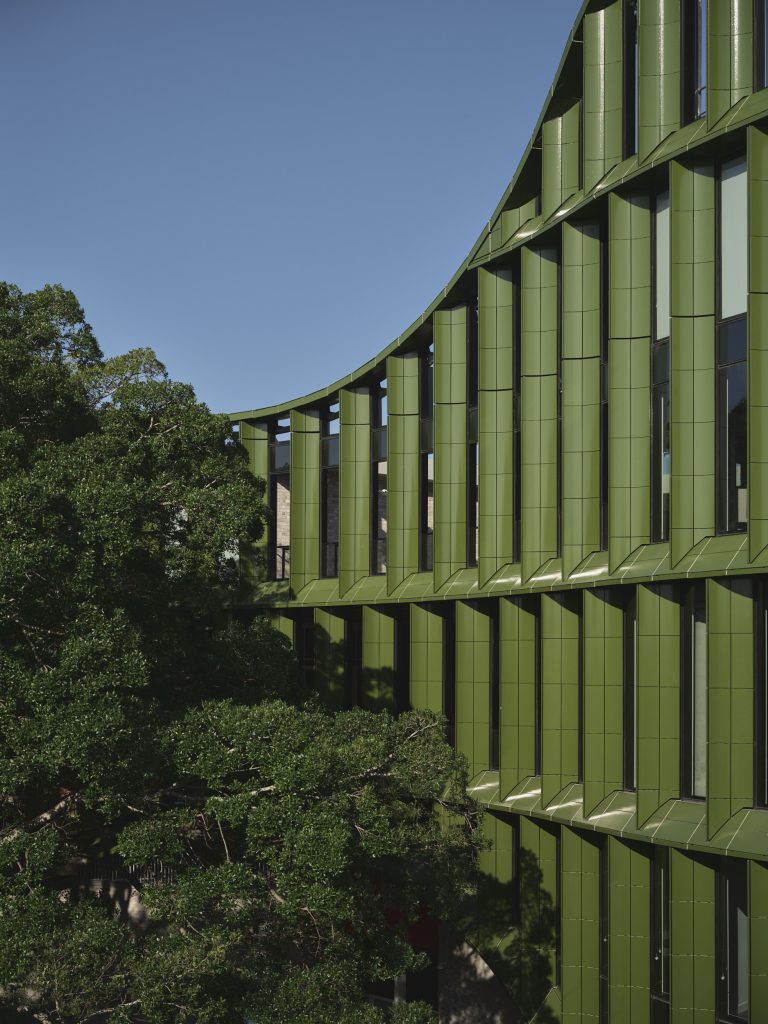 Yarrila Place's library spans three levels and offers services for children, young adults and those seeking private study, in addition to providing resources on local history.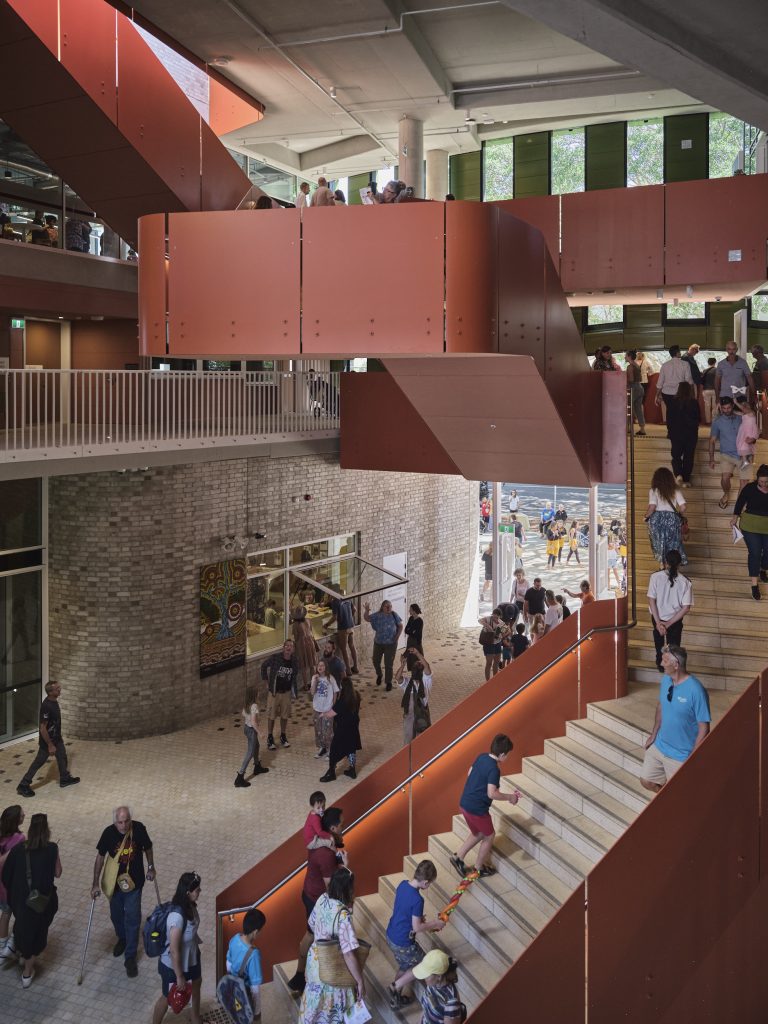 The ground floor plays host to the Yarrila Arts and Museum (YAM), which has the capacity to hold nationally curated art exhibitions, workshops and events generally reserved for capital cities. Users can engage with immersive public art installations and lounge on the rooftop gardens.
The City of Coffs Harbour's customer service points and council chamber also find a home in Yarrila Place, emphasising this precinct's achievement in consolidating arts, culture, education and council services under one roof.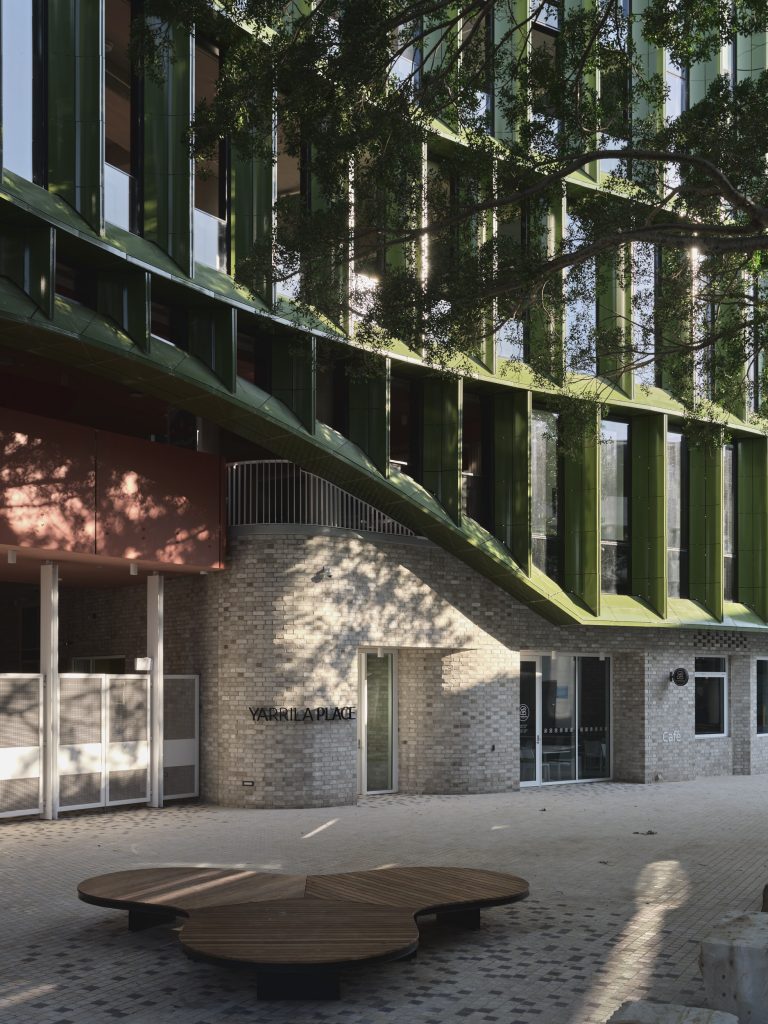 Connection to place and history
BVN's lead architect for Yarrila Place, Matthew Blair, originally hails from Coffs Harbour and imbued the project with a personal touch and rich understanding of the local community.    
Blair admits he was motivated to pursue a career as an architect after seeing the initial plans for the development of an innovative cultural centre in Coffs Harbour.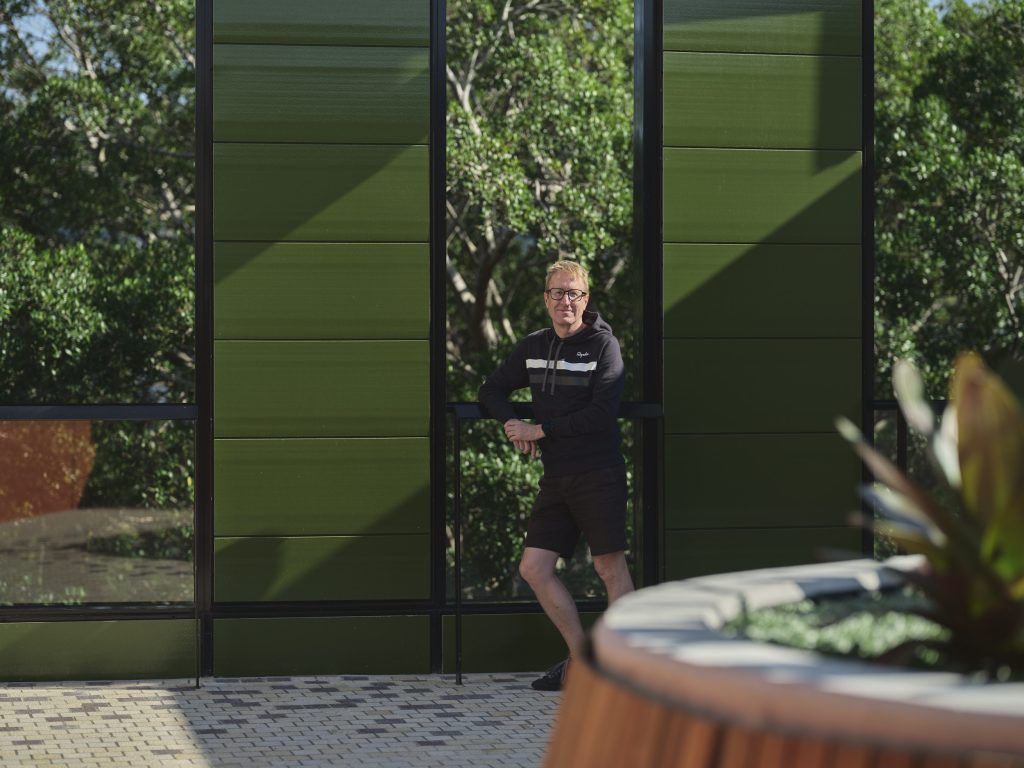 "Having grown up within the Coffs Harbour community and knowing the history of this project, I understand the impact that these facilities can have on our locale," says Blair. 
He is confident that Yarrila Place will evolve alongside Coffs Harbour and retain the locale's proud open mindedness, welcoming spirit and thirst for creative collaboration.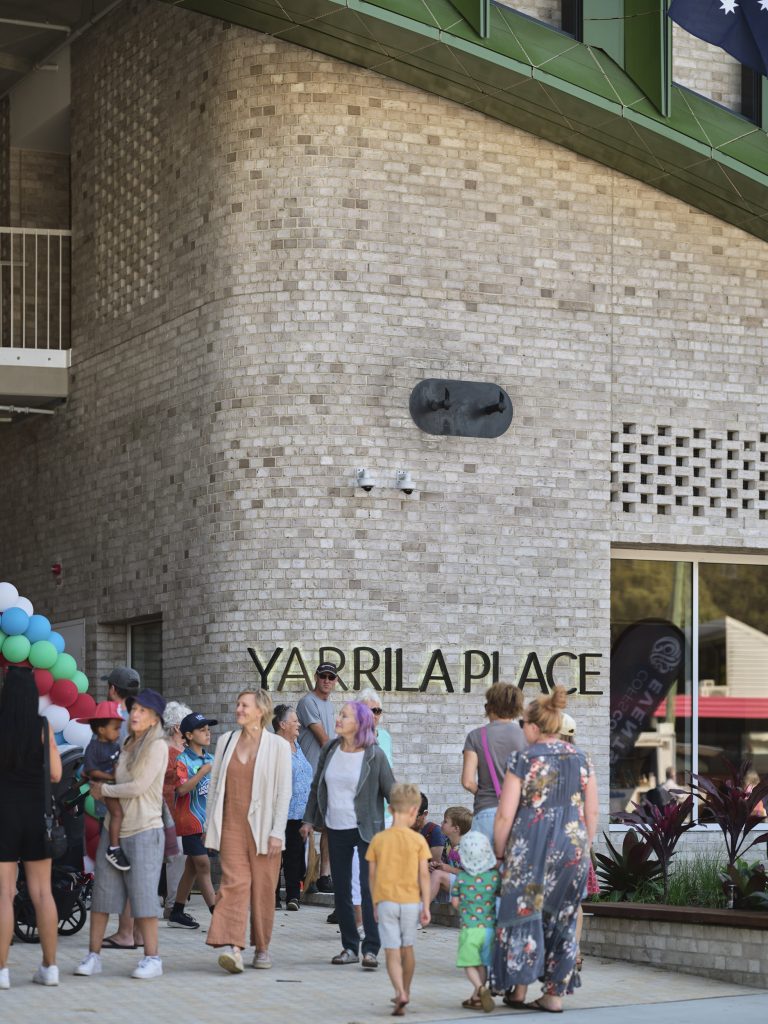 Illuminate, brighten and light up
The community centre takes its name 'Yarrila' from a local Gumbaynggirr word meaning "illuminate, brighten, light up or illustrate".
These notions of togetherness, vibrancy and cooperation were highlighted by the Yarrila Place opening ceremony, with the community centre's core value advertised as "all welcome".
Yarrila symbolises Coffs Harbour's ever-changing human landscape that is not only home to diverse multicultural communities, but the oldest ancient culture in the world.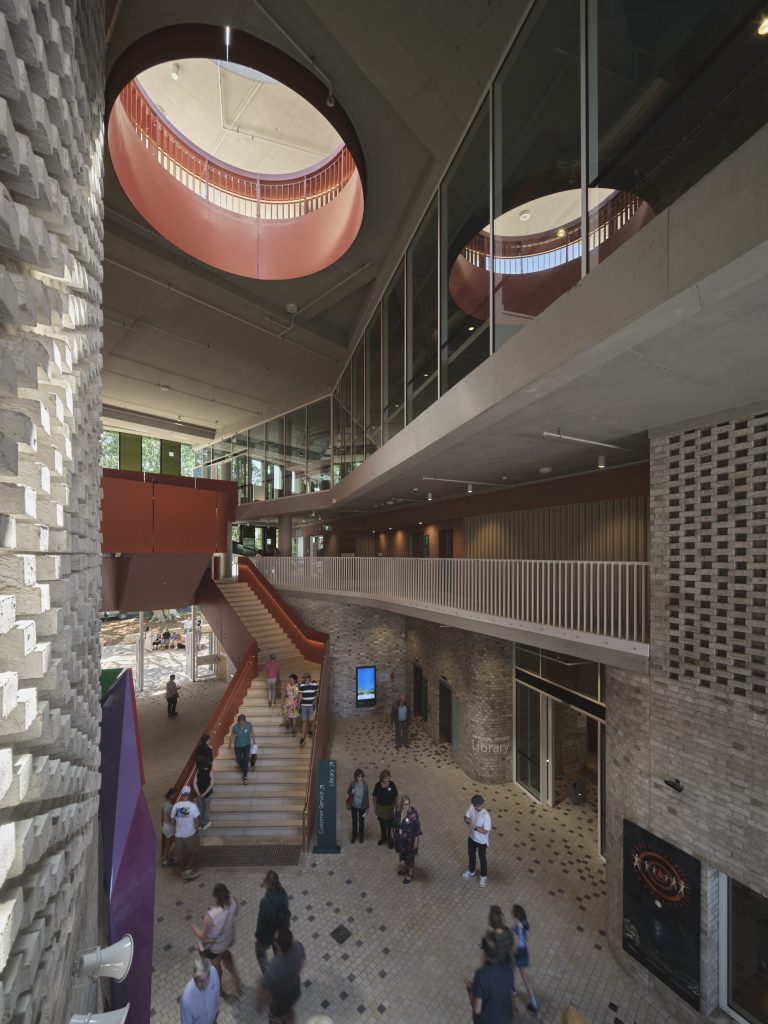 The precinct demonstrates the power of allowing myriad voices, conversations and ideas to inform the design of a cultural, creative and educational hub.
Yarrila Place will help Coffs Harbour continue to evolve into a dynamic and adaptive regional destination, while never straying from its roots as an inclusive and inviting community.
Photography by Martin Siegner. 
For more regional stories, check out the IDEA shortlisted design of the Warrnambool Library and Learning Centre by Kosloff Architecture.