Relying upon a singular red brick material, Madeleine Blanchfield Architects centralised Iririki house into a monolithic and bespoke family home.
Based in Paddington, Sydney, Madeleine Blanchfield Architects is an interior design and architecture studio that focuses on "bespoke and beautifully crafted" design.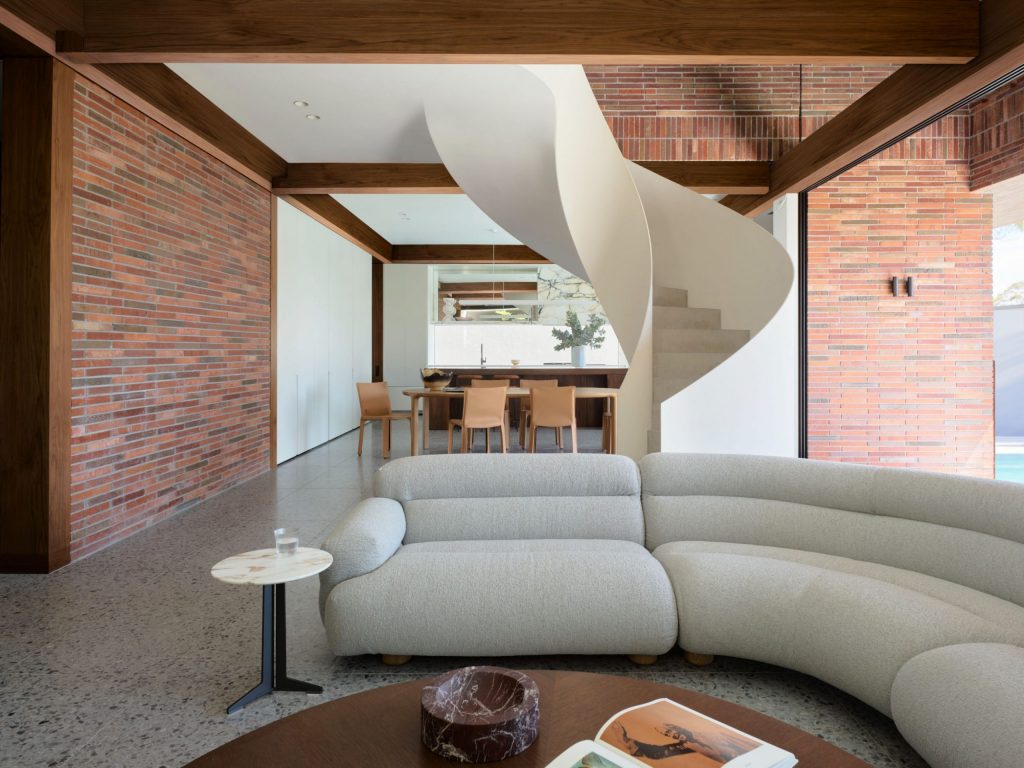 Iririki house is a 1907 home sitting between Victorian and Federation design.
With the brief to recharge the old mansion with vitality and functionality, Madeleine Blanchfield has created a contemporary family home for seven occupants that never detracts from the Heritage building.
"Restoring and retaining most of the existing building was core to the design," explains the Sydney-based studio.
"We focussed on energy, flow and proportion. Using a singular red brick material was central to the design of this monolithic and crafted family home."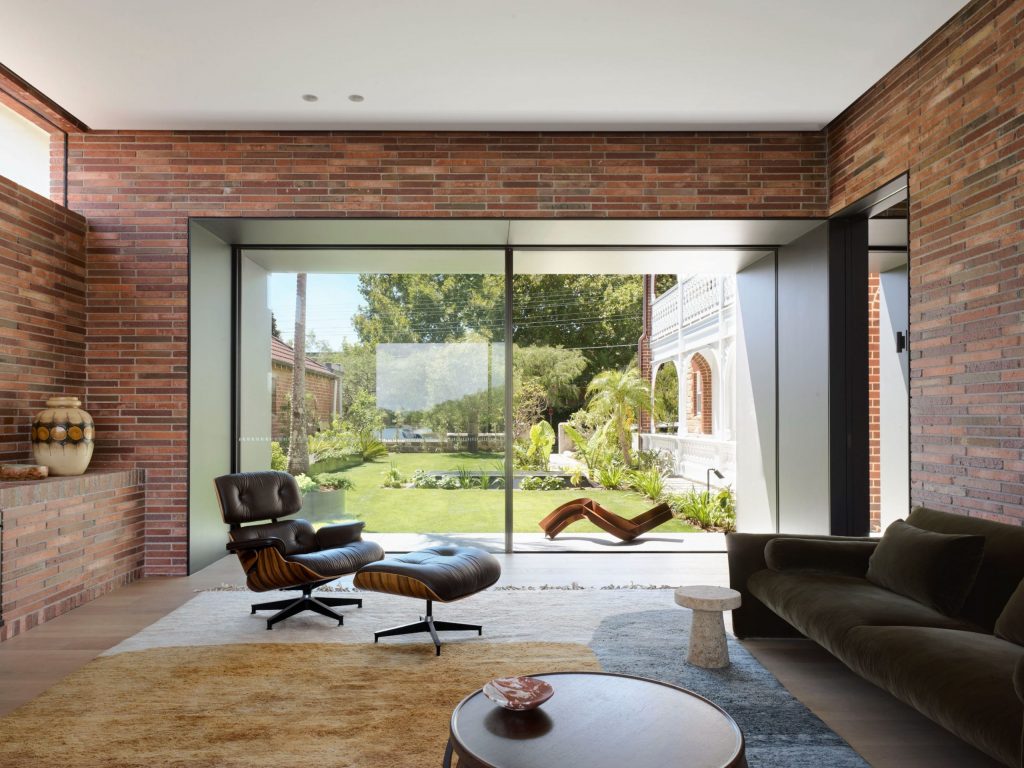 To achieve this, Madeleine Blanchfield used the boldness and materiality of the existing house to inform the new addition.
The notable red brick was selected to match the original building's red brick details to tie past and present together in a respectful balance.
"The new brick wing embraces simplicity, surprise and groundedness at its core. It is woven into a dynamic tapestry.
"It is lively, unfolding and experiential while having a sense of gravitas standing as an equal to the existing house.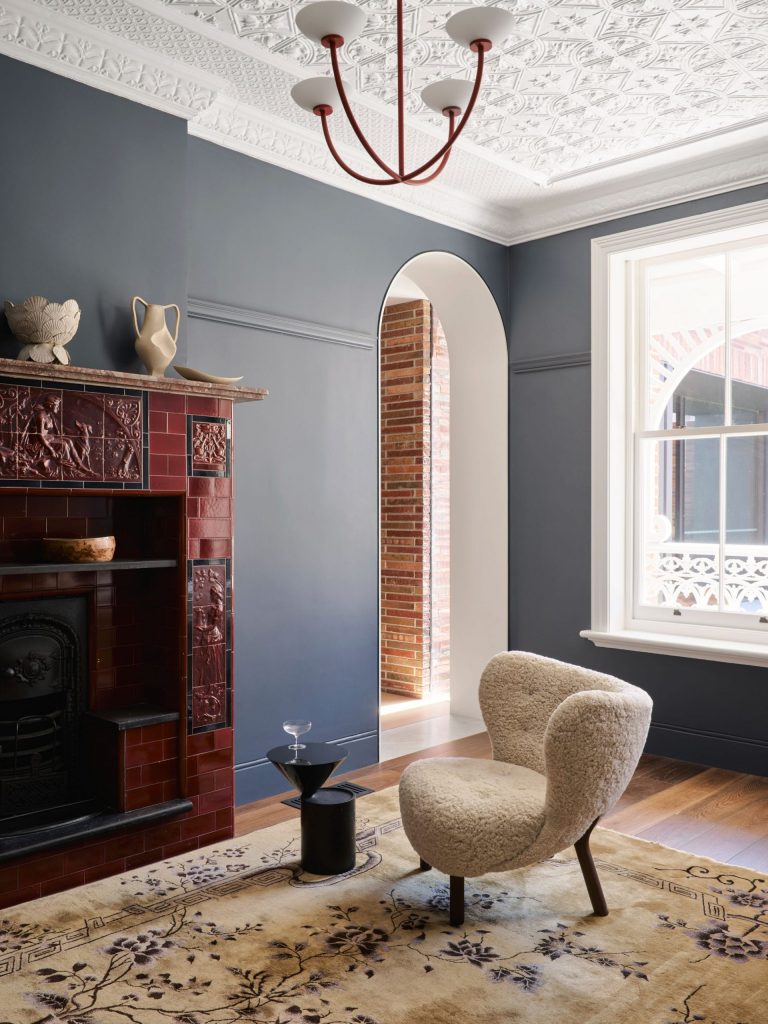 Moving inside, Iririki house continues the theme for rich, atmospheric moments that mix the old with the new.
The study exemplifies this. Sitting on the threshold of the original and new part of the house, the study fireplace features a red and blue steel wall colour combination to reflect the red brick architectural envelope of the house "against the blue Sydney sky," explains the studio.
The powder room also packs a punch.
"Powder rooms offer the opportunity for moments of surprise – in the new part of the house, a powder room uses a rich colour scheme to enhance the Rosso Asiago marble vanity.
"The effect is a warm, cocoon-like experience and place for pause. The warm hues allow for a splice of modern design that picks up on the memory of candle-lit heritage spaces."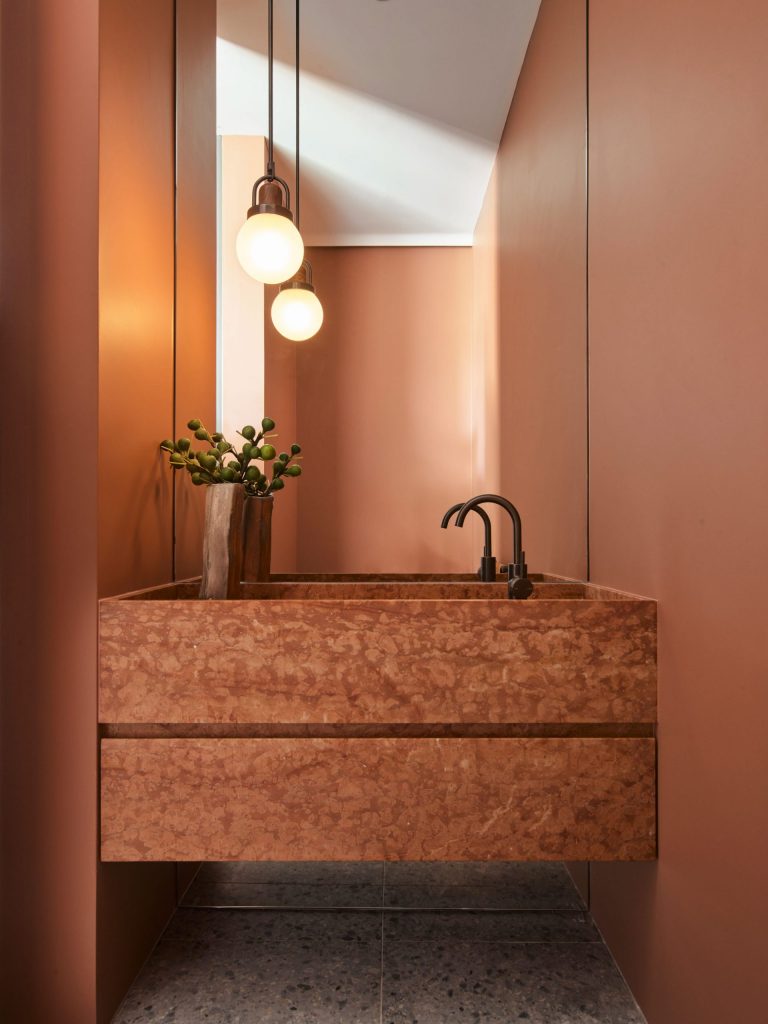 Entertaining large groups were a fundamental consideration for the clients, which was addressed by a spectacular dining table seating 20 by the Australian multi-disciplinary studio Khai Liew.
"More than a design feature, this carving out of a space for the sharing of food and conversation that is the heart of any joyful family."
Iririki house is all about robust harmony and is future-proofed for evolving family needs.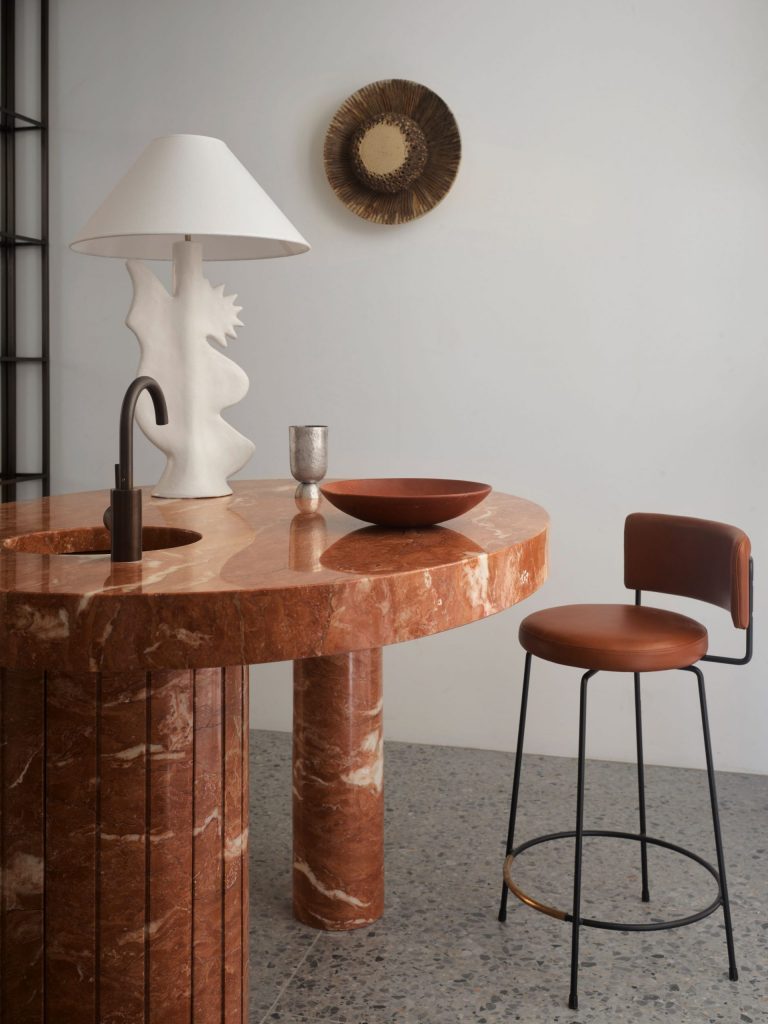 Photography by Anson Smart with styling by Atelier Lab.
Also in Sydney, check our interview with interior designer Alex Morrison.