All images by Prue Ruscoe.
Recently completed by Madeleine Blanchfield Architects, the Coogee Residence is an art deco apartment block turned family home. The project combines bold, contemporary additions with existing ornate spaces, creating a fluid juxtaposition between old and new.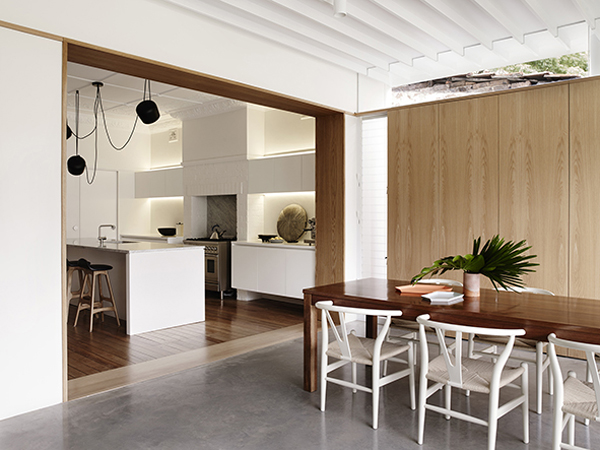 Madeleine Blanchfield Architects aimed to modernise the existing duplex and transform it into a home suitable for a young family, which was open to the garden, full of light and tied back to the existing character of the building.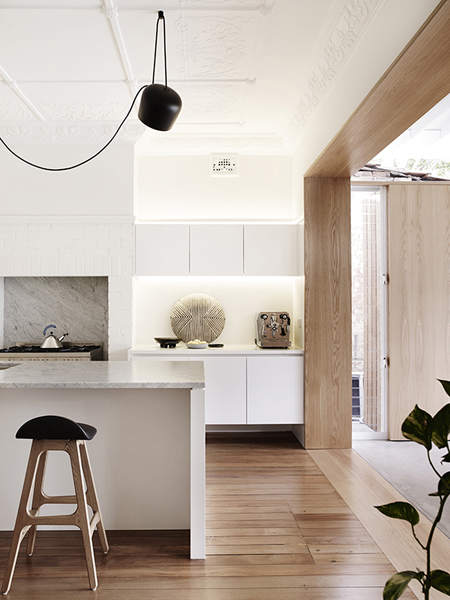 The project is flush with sustainable elements, through the restoration, repair and retention of existing elements, used throughout flooring, doors and window fittings. Other sustainable inclusions include the use of low-energy lighting, and an abundance of natural light to all rooms.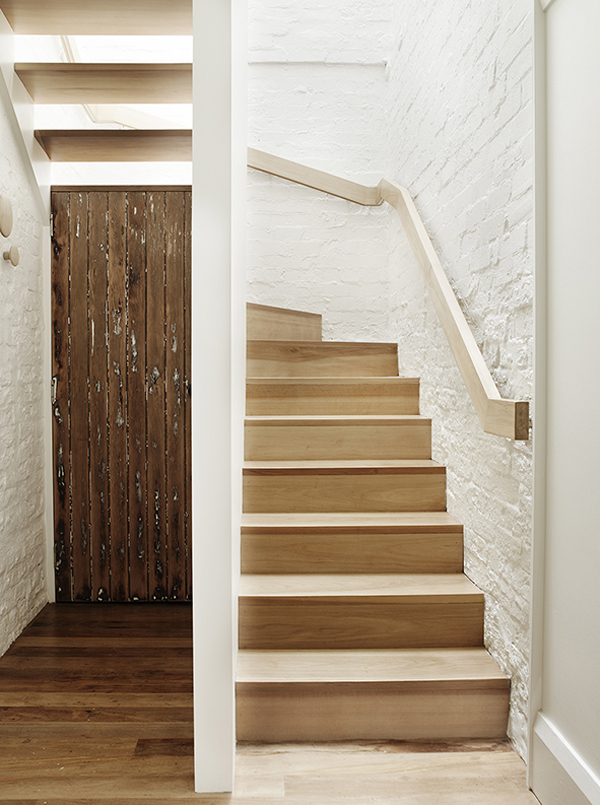 Original finishes of Carrera marble and oak were incorporated into the new additions to achieve continuity throughout the home. All new rooms feature restored ornate ceilings and detailing as a constant reminder of the home's heritage. The end result is a house with integrity that seamlessly combines existing art deco elements and contemporary additions.