Located in Balaclava, Melbourne, Moonhouse by Ewert Leaf is a sensorial experience that "focuses on the exciting synergies between the menu, drinks, atmosphere, ambience and sound".
For starters, Ewert Leaf used the iconic Art Deco architecture of the existing building to explore creative design solutions for its client, Commune Group.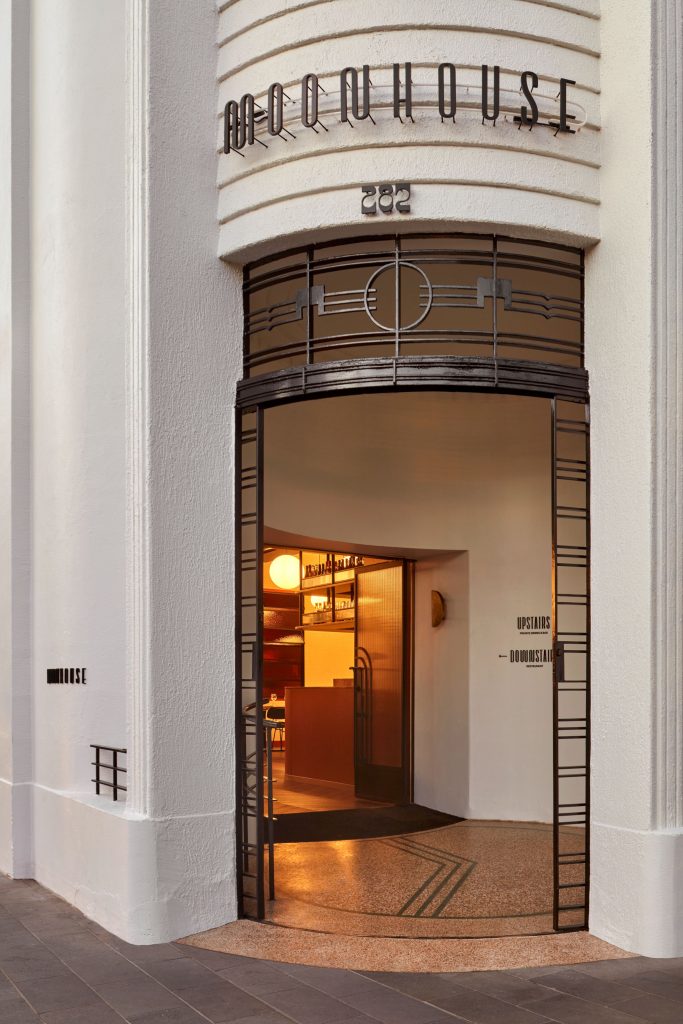 Given the cuisine of the restaurant was to be Chinese, Melbourne-based multidisciplinary architecture and design firm Ewert Leaf researched the Art Deco movement of the 1920s in Shanghai along with modern Chinese architecture, which influenced the sweeping curves that form the kitchen envelope and ceiling features.
Tiles on the ceilings further extenuated these curved forms – a material often reserved for flooring or walls.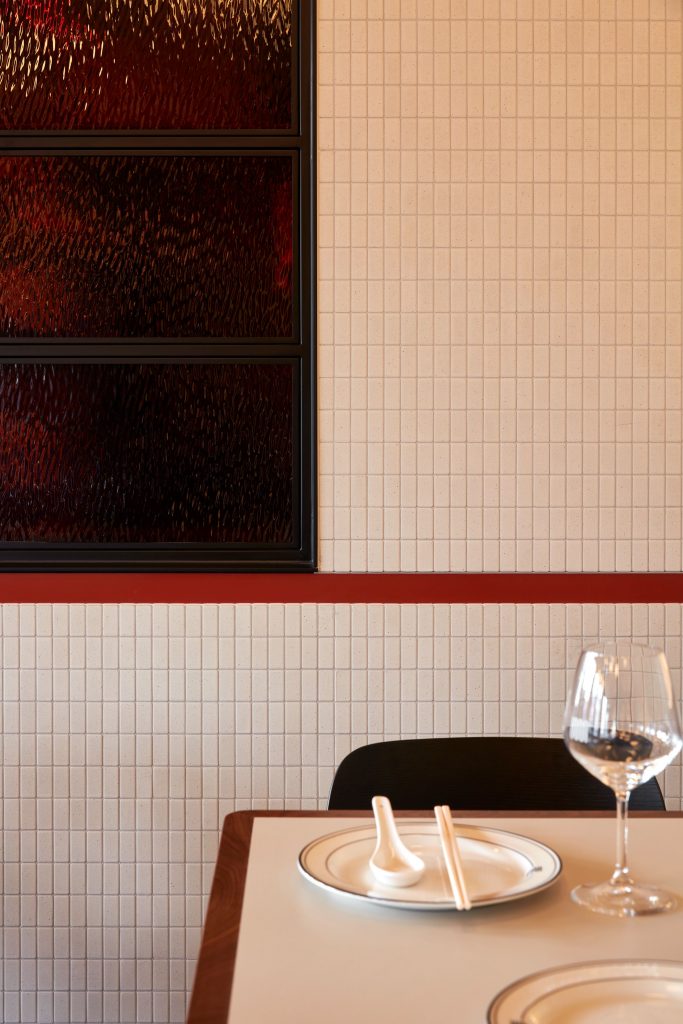 "We were curious as to how we could layer unique materials to create contrast between texture and colour – hard and soft," says Ewert Leaf.
"Hammered glass sits in harmony with textured tiles and vinyl and onyx clad horizontal surfaces. The prevalent use of burnt, golden orange of 'duck skin' as we like to call it, was inspired by the colour of roast duck."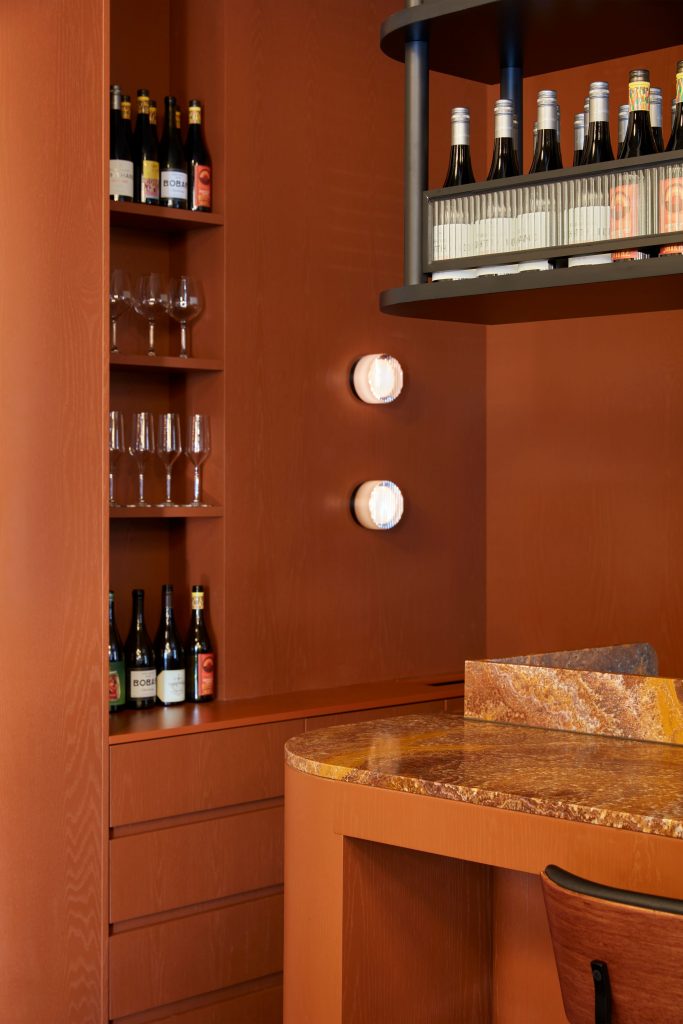 Moving into the kitchen, Ewert Leaf developed "various degrees of transparency" to reveal the movement and action of the high-energy space.
This was achieved by using colour, textured glass and strategic cut-outs that gave a peak inside while also ensuring intimacy for nearby diners.
"The kitchen pass is a hub of activity and allows for connection between the chef and diner.
"We felt it appropriate to celebrate the pass through the creation of a portal. The curved metalwork is a nod to classic Art Deco architecture and the louvres to both the streets of Hong Kong and Firebird – another Commune Group restaurant.
"The kitchen is the focal point of the restaurant and we felt its presence needed to be both seen and experienced."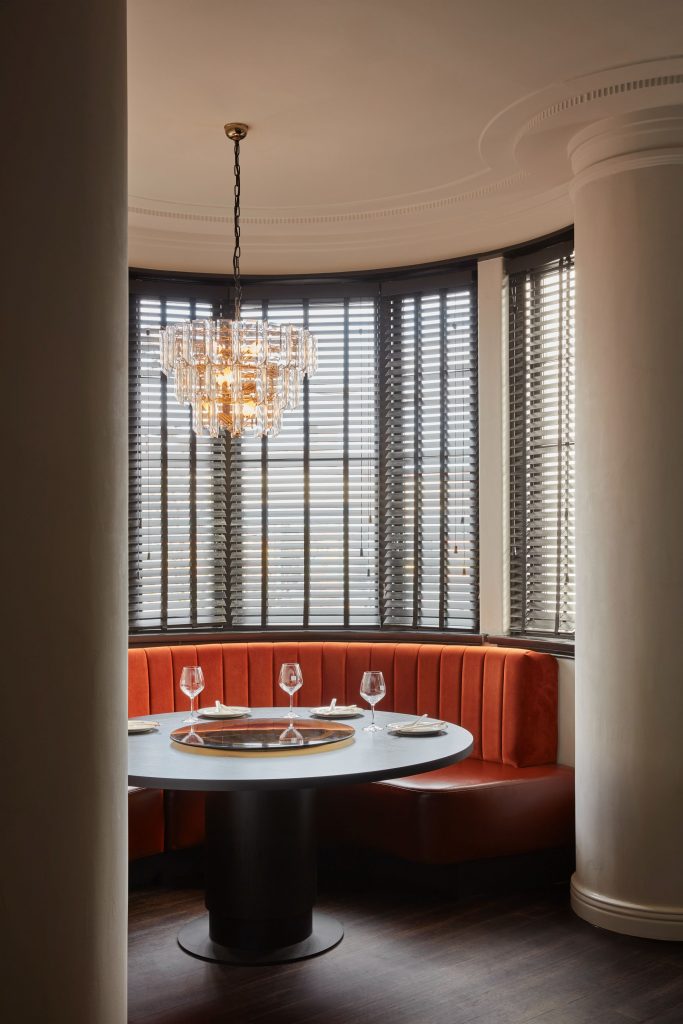 The space is dripping in a warm orange tone evoking an almost sepia coating.
This tone was also custom created and matched to the other elements in the space including velvet banquettes, vinyl, onyx and powder coat trims.
Blending elements of Art Deco design, Shanghai touches, and modern Melbourne hospitality, Moonhouse is where east meets west.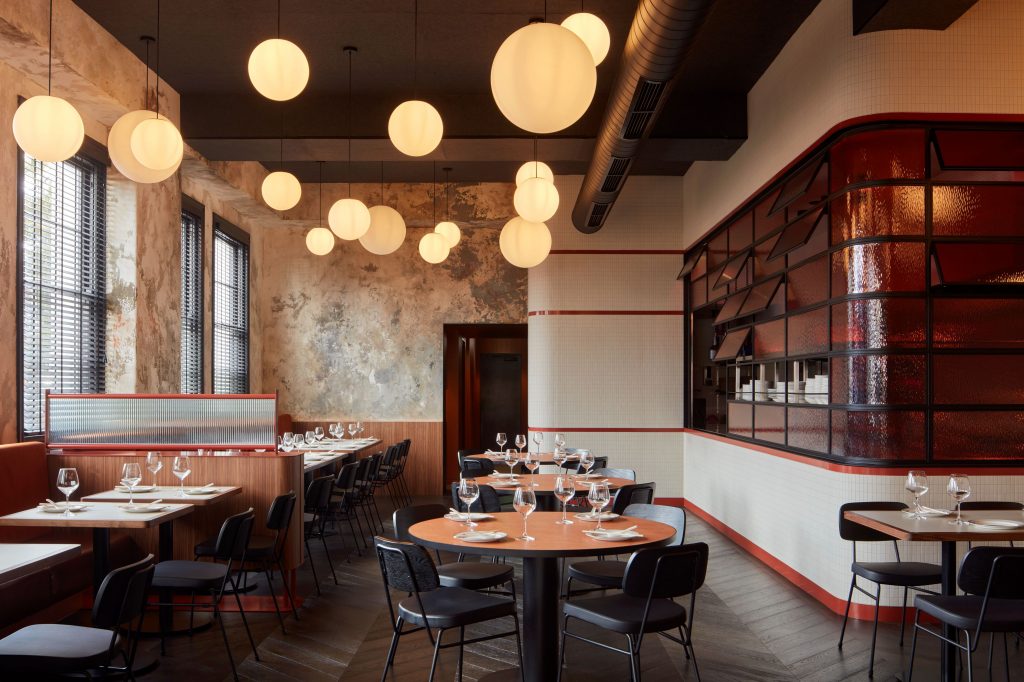 Photography by Jack Lovel.
Also in Melbourne, check out Modern Times' final exhibition for 2022.