Welsh + Major has won a design excellence competition for a new multi-level industrial warehouse and distribution complex at St Peters, in the inner suburbs of Sydney, on Gadigal Land.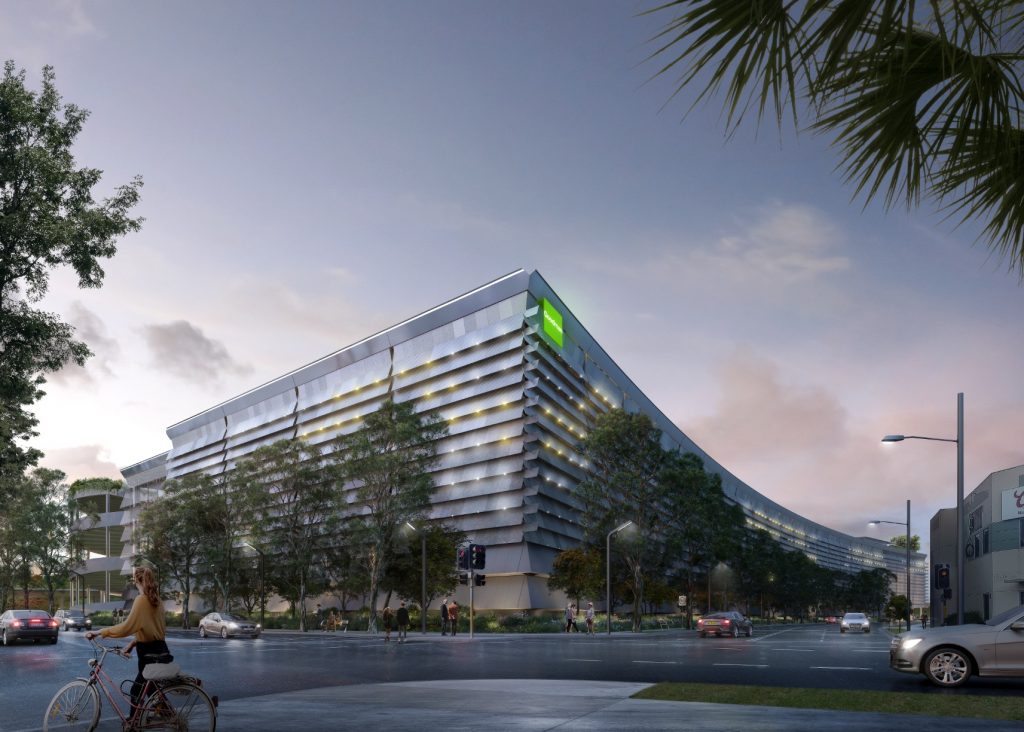 The practice has a reputation for creating delightful, practical and inspiring architecture, which is thoroughly represented in its newly awarded project.
The proposal to be developed by Goodman is an emerging typology in Australia, and includes three levels of warehousing, a seven storey office building, cafe, conferencing, end-of-trip facilities, rooftop gardens and wellness facilities, all powered by a 2MW photovoltaic array.
David Welsh and Chris Major have considerable experience working on projects of varying scales and complexity, located in a wide range of environments.
"​​Welsh + Major are excited to be part of the development of this emerging building typology," say Welsh and Major.
"These are large buildings that are an essential part of contemporary life.
"Design excellence, acknowledging and designing for Country, and best practice sustainable initiatives make this an important project for our city."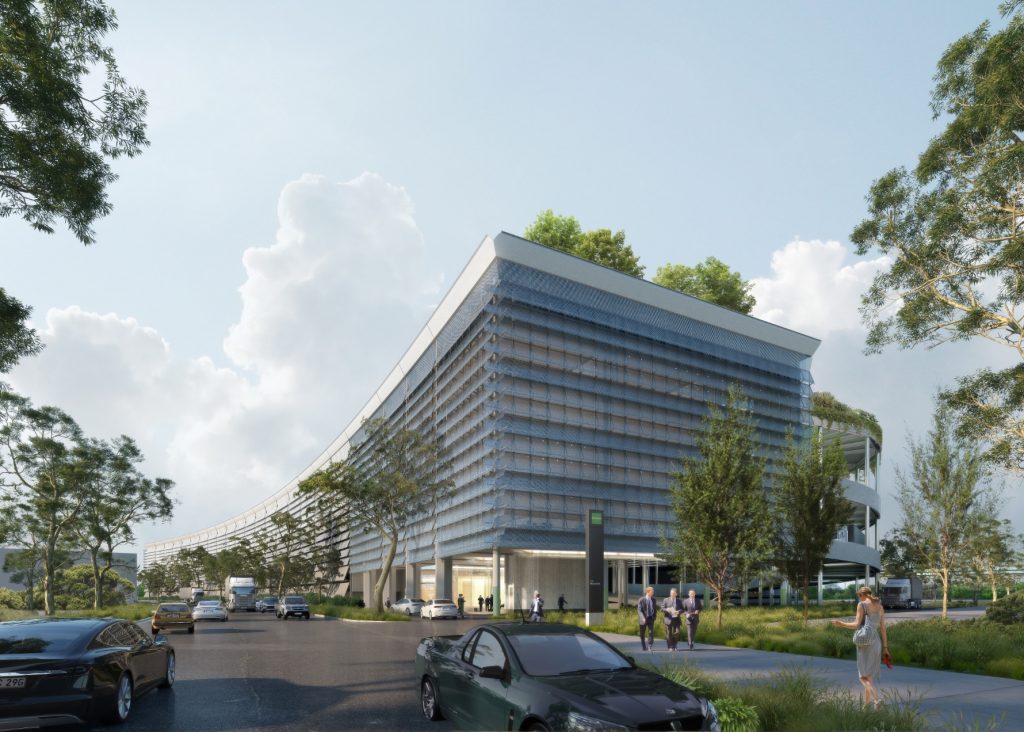 They consider their work with a broad modernist sensibility, using a rigorous approach that isn't constrained by the dogma of materials or austere functionality. 
The competition selection panel commended the proposal's "singular curved, sweeping built form and façade" and the "strong contextual response".
The proposal celebrates the scale of the building with a sweeping 260 metres long façade that creates a crisp, curved silhouette against the sky. The design embraces and celebrates the heavy transport and logistics nature of the development with a pair of graceful three-storey circular truck ramps bookending the facility, each capped with cascading rooftop gardens.
The office building is raised over the truck access and carved away at the rear to create a second curved façade that wraps around the northern ramp.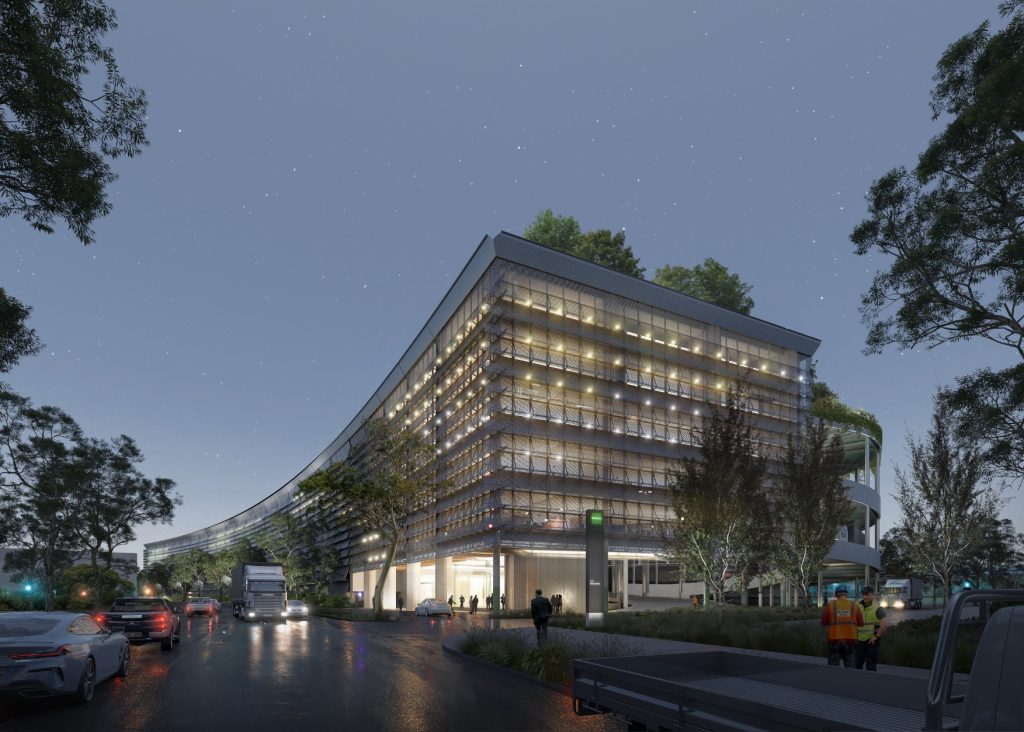 Situated on Gadigal Land, the proposal recognises its responsibility to reconnect with Country.
Telling stories of water and bush tucker are a few of the important aspects of an integrated landscape design, alongside a digital place making strategy capable of displaying multiple narratives that will see the façade transformed into an illuminated artwork at night.
Also, discover how Kerstin Thompson took out Urban Design prize at Melbourne Awards.