The Houses Awards are an annual reflection of Australia's finest residential designs, awarding excellence in eight categories with one project receiving the coveted title of 'Australian House of the Year'. This year celebrates a mixed bag of winners, including breezy open plan alterations, sleek new homes and a domestic green sanctuary, each representing the best in their field of contemporary house design. Featured below are the award winners in each category.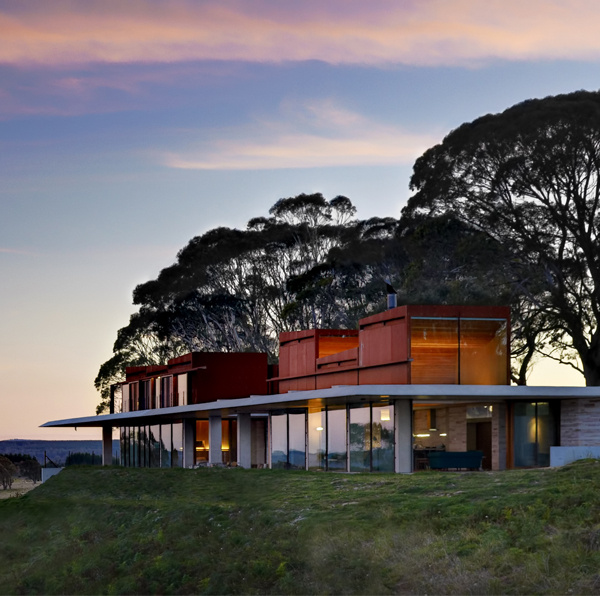 Australian House of the Year and New House over 200m2
Invisible House by Peter Stutchbury Architecture NSW
Taking out awards in two categories, the overall winner of this year's Houses Awards achieved an exceptional architectural response to its picturesque natural context. The building compliments the surrounding landscape while maintaining a bold, uniquely Australian design.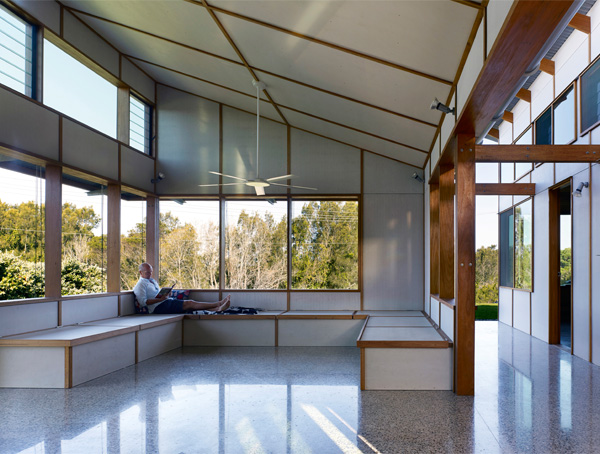 New House under 200m2
Dogtrot House by Dunn and Hillam Architects NSW
A reference to the classic Australian shed, this project is ostensibly a camping experience with design value. The building encourages a heightened level of connection with the outside world.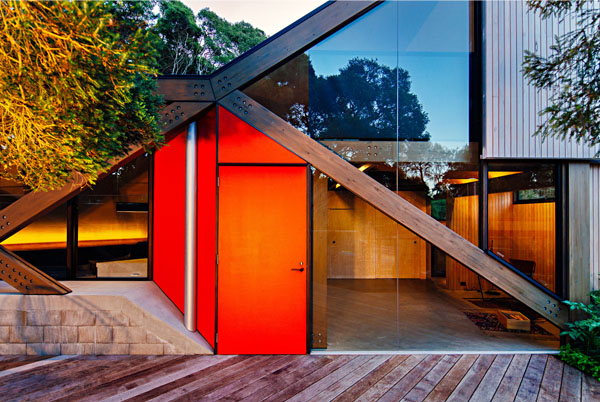 House alteration and addition under 200m2
Cabin Two by Maddison Architects
This project succeeds by using a restrained natural palette to mask its complex structural geometry, resolving in a serene, unified interior.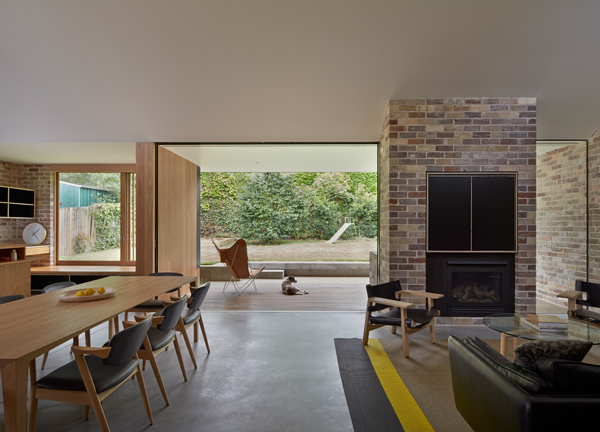 House alteration and addition over 200m2
Skylight House by Andrew Burges Architects
The considered adaptation of a Californian bungalow in Sydney's North Shore houses a wealth of architectural and design triumphs behind an unassuming exterior.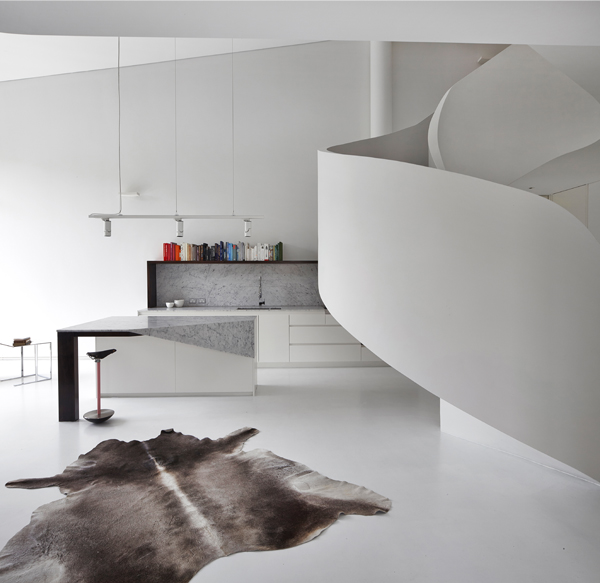 Apartment or Unit
Loft Apartment by Adrian Amore Architects
A minimalist re-model of an existing inner Melbourne loft-style apartment challenges the traditional approach to the two- storey warehouse volume, featuring a sinuous spiral staircase as a link between the main levels.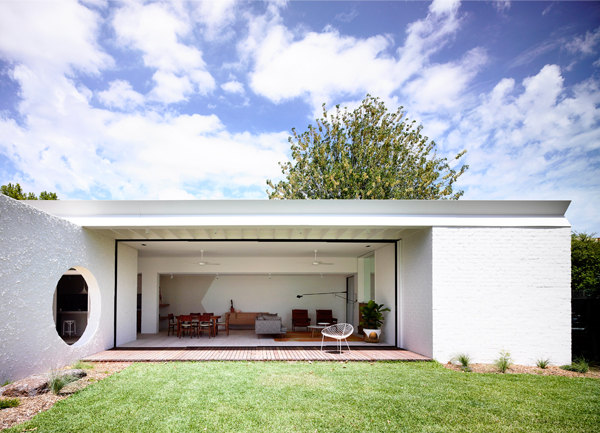 House in a Heritage Context (joint winner)
Westgarth House by Kennedy Nolan Architects
This project demonstrates the potential of re-interpreting early heritage building stock, using an imaginative approach to regular materials and construction techniques to elevate a suburban family home.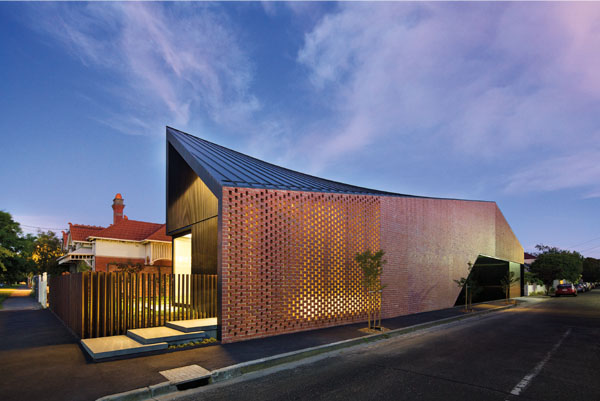 House in a Heritage Context (joint winner)
Middle Park House by Jackson Clements Burrows Architects
Rather than replicate the heritage aesthetic of neighbouring houses, Jackson Clements Burrows worked closely with the client to develop a modern design language to sit within a period home context.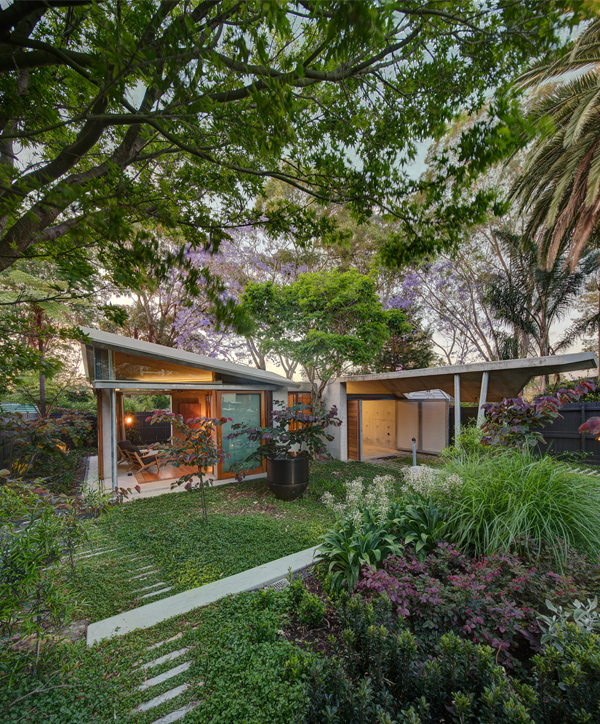 Outdoor
The Garden Project by Welsh and Major Architects
In establishing the garden as the central heart of the home, Welsh and Major architects have made an urban green sanctuary of their extension to a house in Sydney. An angular roofline and floor to ceiling windows allow for an easy dialogue between outdoor and indoor spaces.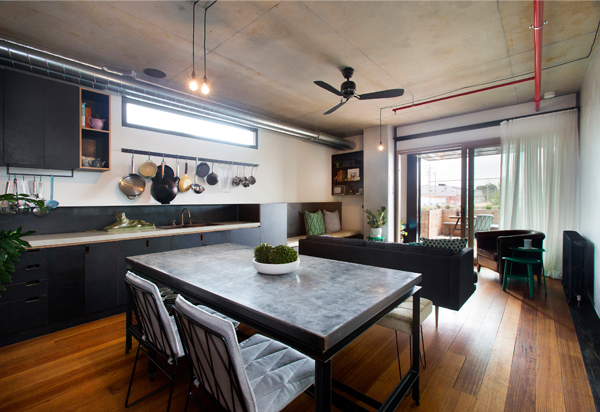 Sustainability
The Commons by Breathe Architecture
 The Commons suggests a new, more environmentally considerate way of co-habiting an apartment building. The project incorporates a rooftop garden and in-built balcony gardens, while the use of recycled bricks and stripped-back finishes adds to its multifaceted sustainability approach.
The Houses Awards are judged by a highly esteemed jury of prominent Australian architects and designers. The jurors for 2014 were: Brian Donovan, Principal, BVN Donovan Hill (QLD), Maggie Edmond, Founding Director, Edmond and Corrigan (VIC), William Smart, Creative Director, Smart Design Studio (NSW), Emma Williamson, Co-Founder, CODA (WA), and Katelin Butler, Editor, Houses magazine (VIC). Architectural advice in Heritage category provided by Peter Williams of Williams Boag Architects on behalf of the Heritage Council of Victoria.