Light in more ways than one, designers at Poland's Puff Buff have created a chandelier that appears both delicate and robust, large yet lightweight. Using the sculptural properties of air harnessed in transparent PVC, Puff Buff's Lullaby light is a unique feature pendant that will make a statement in any interior.
Lullaby can change shape with its flexible inflated arms, allowing for a degree of playful customisability. Being deflated for delivery, Lullaby is light on the embodied energy associated with transporting, and cost-effective to ship. With air is its main component; it is simply inflated for assembly.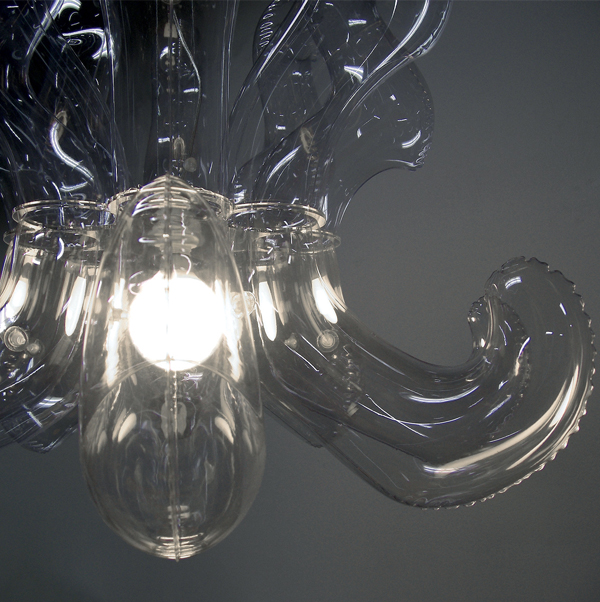 In designing a light that relies on air to define its form, Puff Buff signals a need for a rethink regarding the materials we use to create our built environment. In a consumerist society where objects are rapidly made and discarded, it is worth considering the end of the design process in trying to minimize the waste associated to life in the 21st century.
Lighting label Puff Buff was established in 2004 by Anna Siedlecka (industrial and interior designer) and Radek Achramowicz (designer & architect) building a reputation on quirky inflated lamps and LED lighting features. Puff Buff lamps have featured at over 50 global design fairs and exhibitions, including Milan, Paris, London, New York and Tokyo.