A second-generation family home, Villa Italia is a renovation and extension executed brilliantly by Splinter Society to a classic single fronted Victorian terrace located in Brunswick East.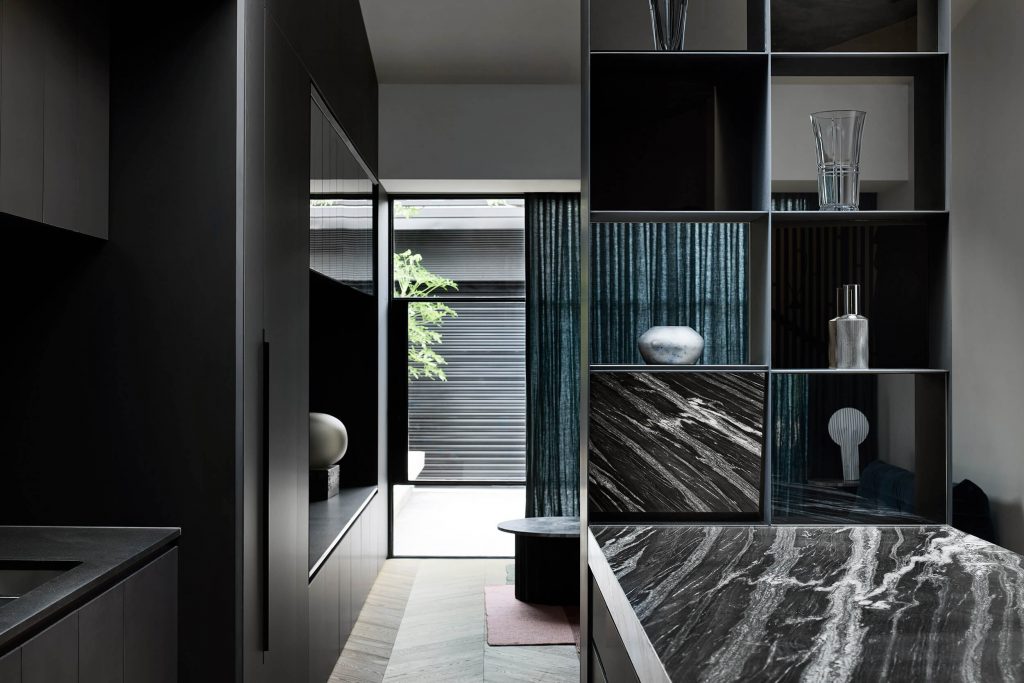 Drawing on the clients' heritage, the redesign is guided by qualities often associated with Italian brands: fine craftsmanship, sophistication, elegance, and a touch of luxury.
Led by Asha Nicholas and Chris Stanley, Splinter Society is a Melbourne-based architecture and interior design studio committed to crafting custom human environments distinguished by diverse experiences.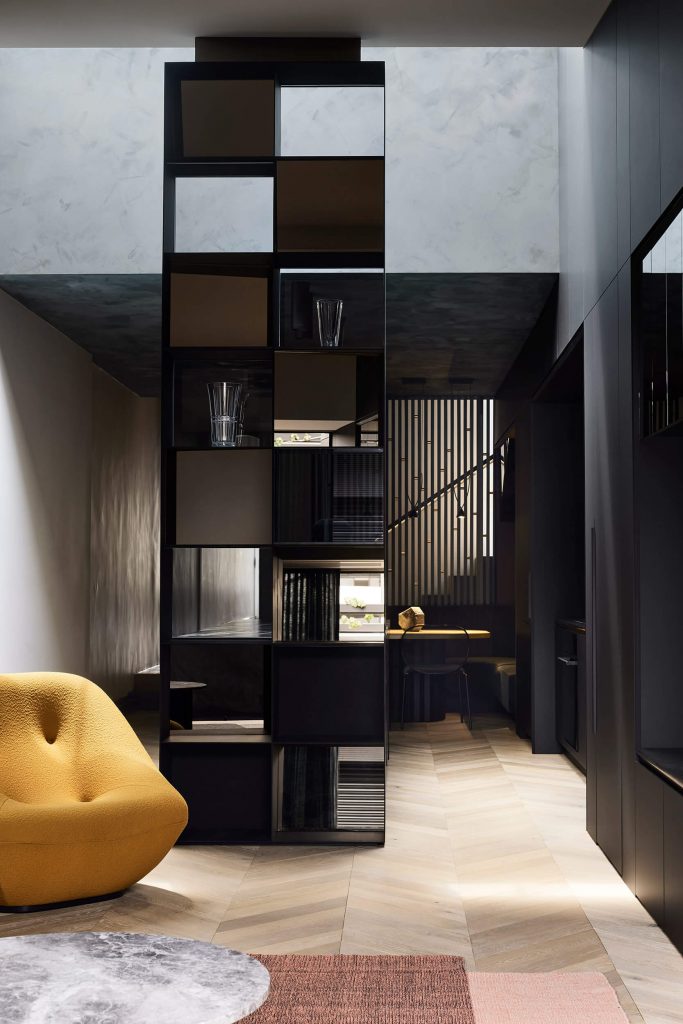 With an emphasis on design process, the practice works to create distinctly tactile projects, drawing on layered influences.
Every project is grounded in solid principles of functionality and environmental sustainability and this one is no exception to the golden rule.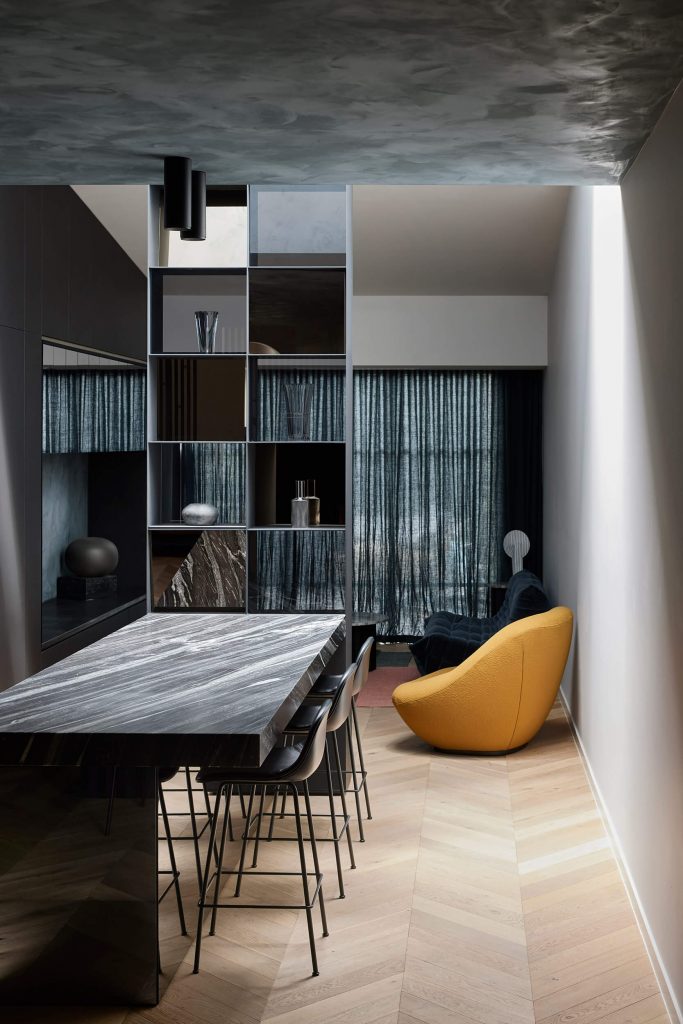 Responding to the existing urban density, the home unfolds behind a narrow four and a half metre façade. 
While the project incorporates an additional level, it is vastly obscured behind the gable and chimney, so the originality of the historic façade is maintained.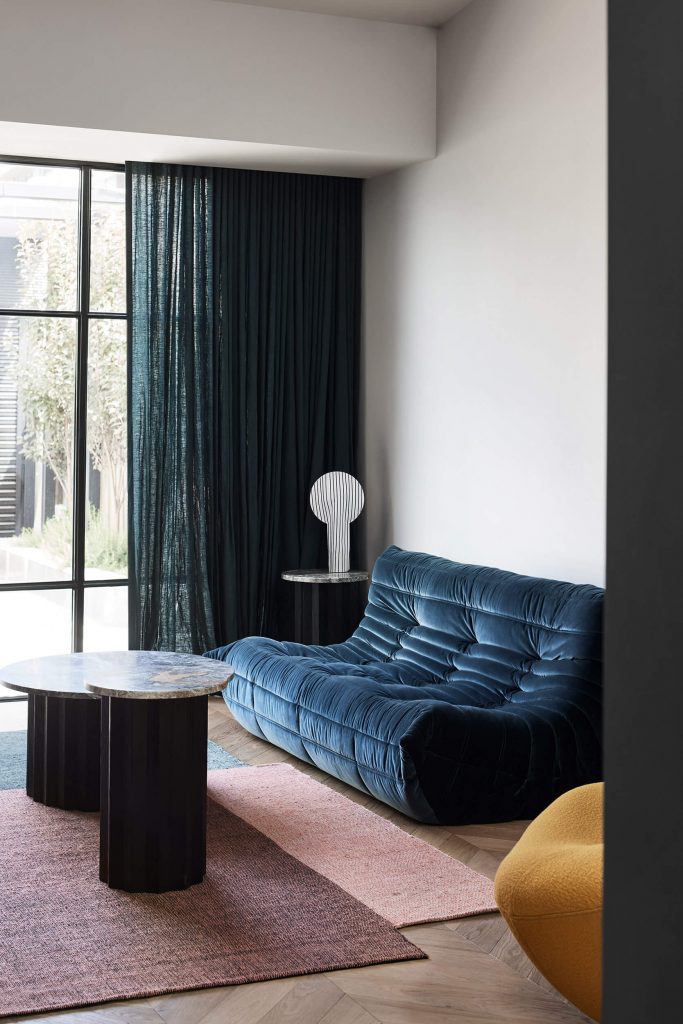 The façade has been sandblasted to reveal the existing masonry celebrating its original character.
Contemporary details were selected to bring out the sense of time including a repurposed Romanian metal fence, feature door and rough stone paving.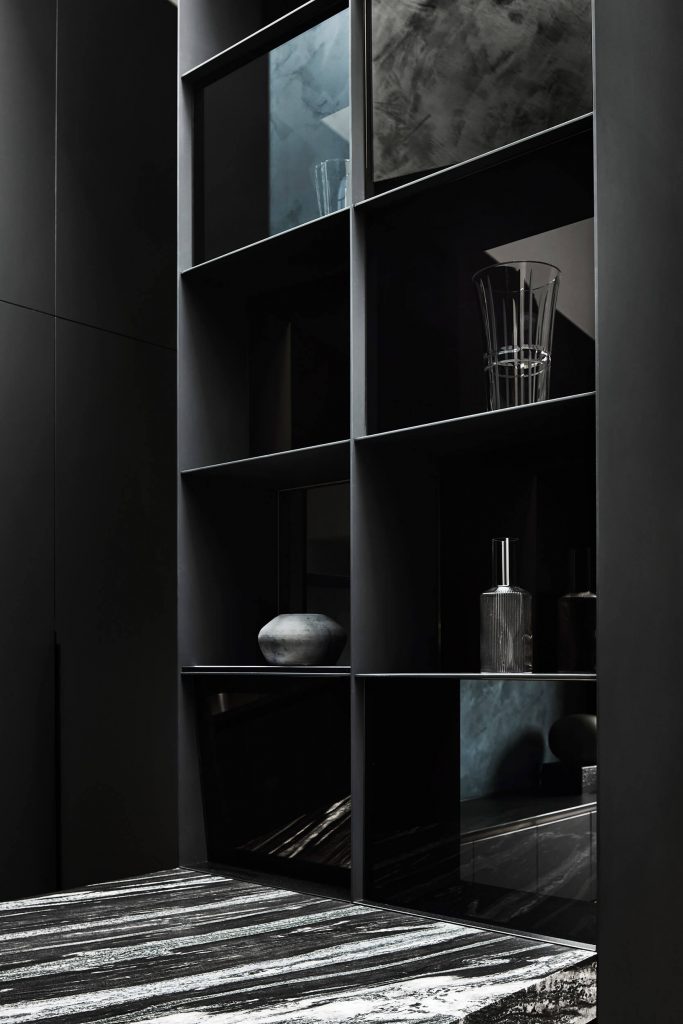 The mass of the building is carefully broken up to bring light through all sides of the building employing a series of modest terraces and skylights as well as filtering through the central stair.
Carefully curating an open plan, the interiors respond to the site constraints by creating a series of custom elements with multiple functions.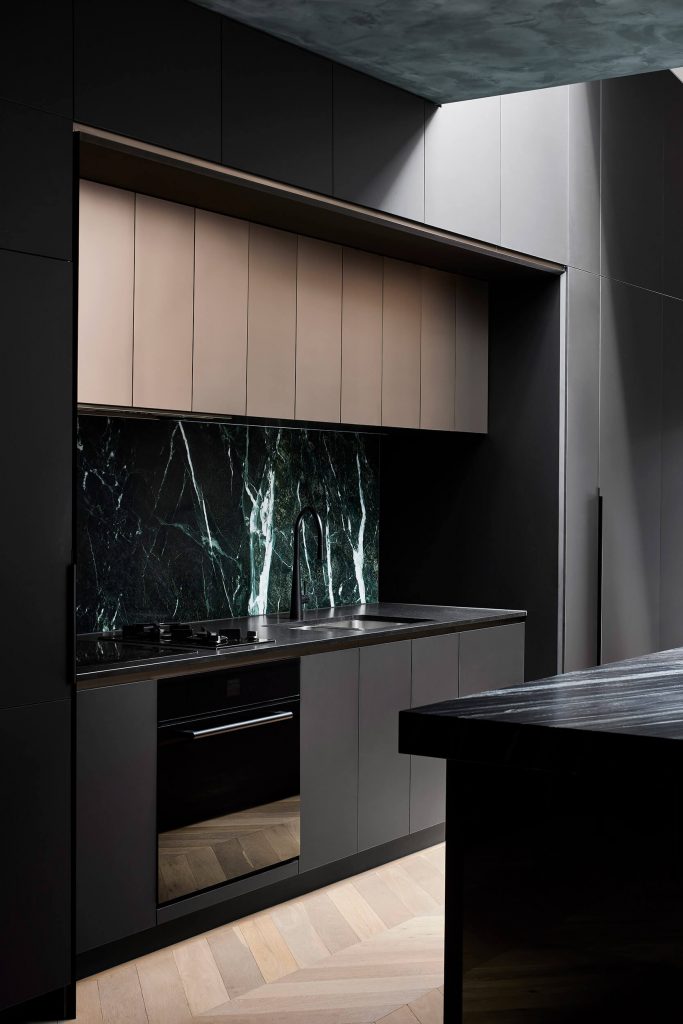 Various seating and dining configurations have been composed to accommodate hosting gatherings with the clients' large Italian family.
For instance, the banquette used for dining doubles as soft seating for the living area.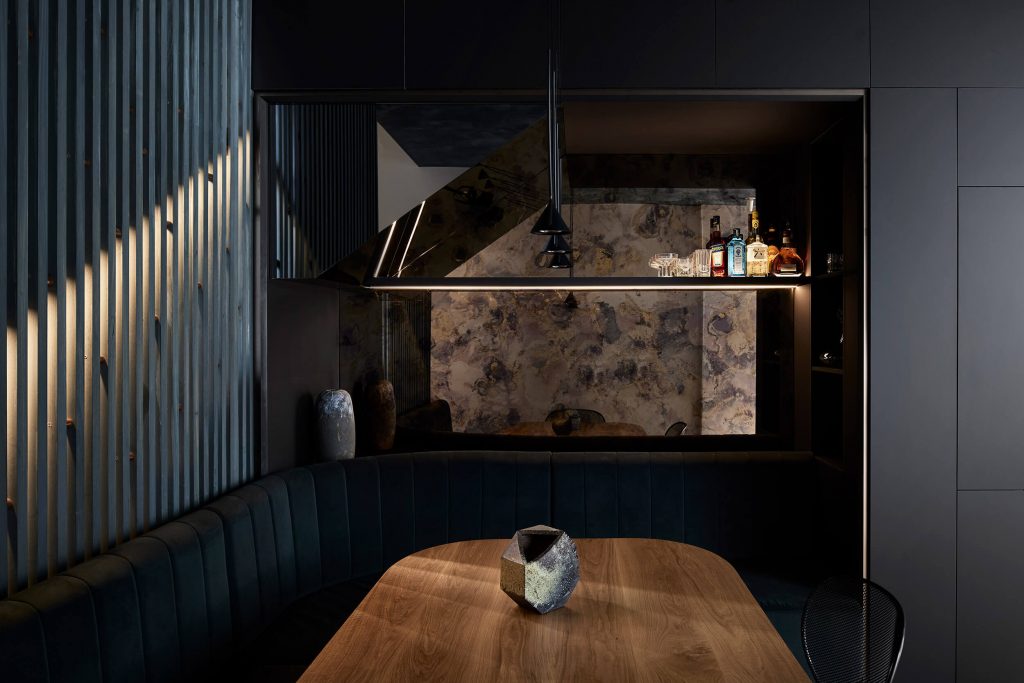 Appropriate for a home with a sense of time, the sophisticated materials palette references the patina of an archetypal Italian village layering fresco finishes on the walls, bespoke upholstery, textured stonework and parquet timber flooring.
Moments of colour are incorporated through the interiors to create a mosaic of qualities in complex tones of emerald, aquamarine and lapis.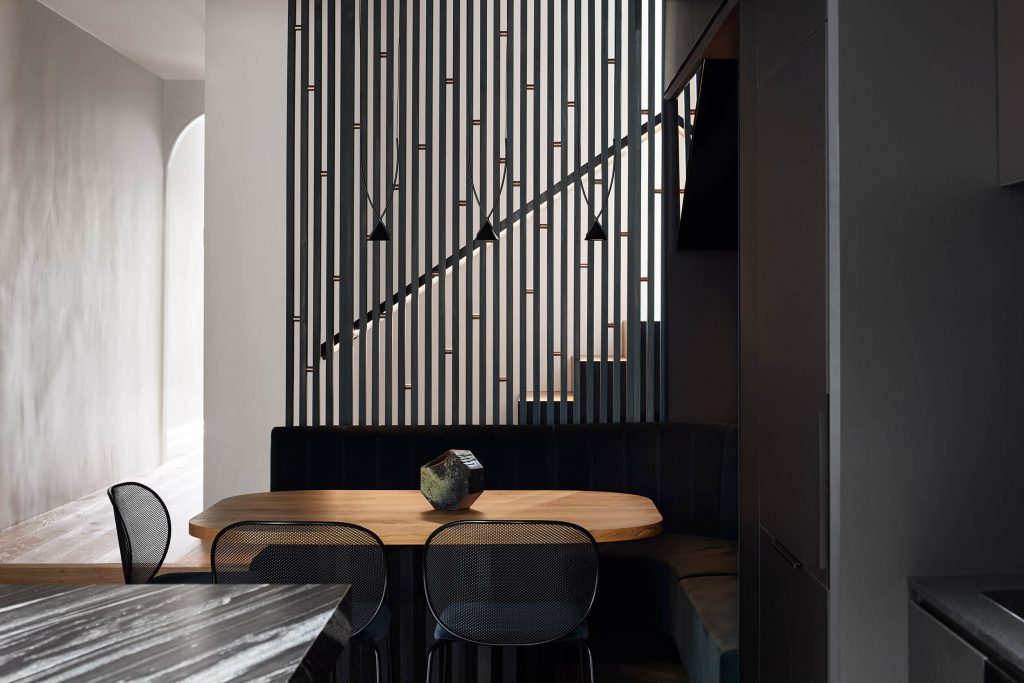 The custom joinery is used to create containment and intimacy in the open-plan as well as to highlight the client's collections.
Fine detailing such as rose gold shadow lines and recessed smoked mirroring create a subtle sense of glamour.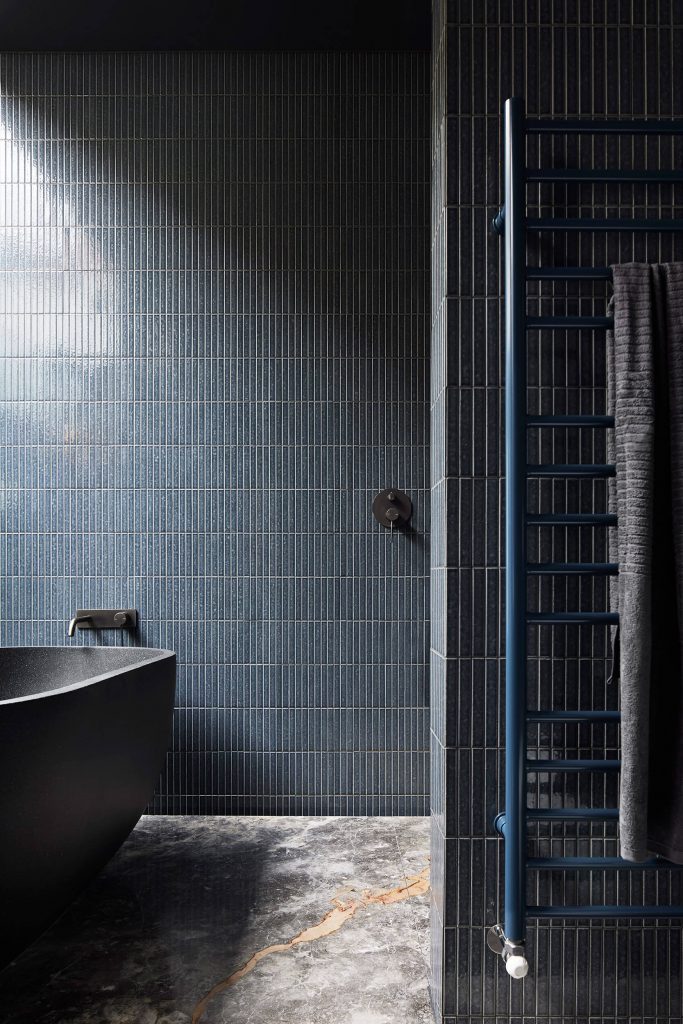 Last year, Splinter Society also paid homage to the quintessential local pub in new Glen Iris taproom.