Located within an authentically industrial building in Glen Iris, the Deeds Brewing Taproom designed by Splinter Society is an immersive experience, bringing patrons into the centre of the craft beer production facility.
Deeds Brewing is already a highly regarded brand in local craft beer brewing, attracting a captive audience of enthusiasts.
For the past six years, Mel­bourne design stu­dio Splinter Society has refined its home in the inner-city suburbs into a multi-faceted hospitality venue primed for socialisation and enjoyment.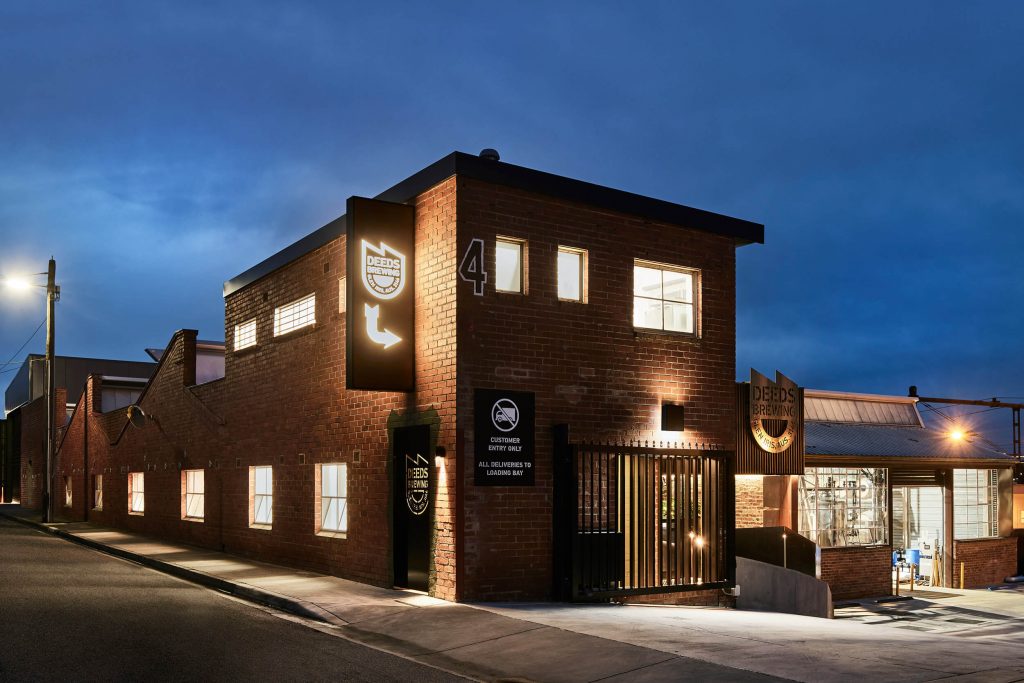 Speaking with ADR recently, its director Chris Farley is quick to emphasise the state of the original warehouse.
"It was pretty dilapidated. There was a lot of rubbish buried under the slopes, so the foundations were pretty shocking. Basically, it had been neglected for a long time.
"On top of this, the site was super tricky, squeezed on the edge of a railway line and all on a slope. But in a way, all of this made it extra exciting for us because it meant a lot of texture and history.
"There were so many little quirks and bits that had been cobbled together, which we used as a framework for the design."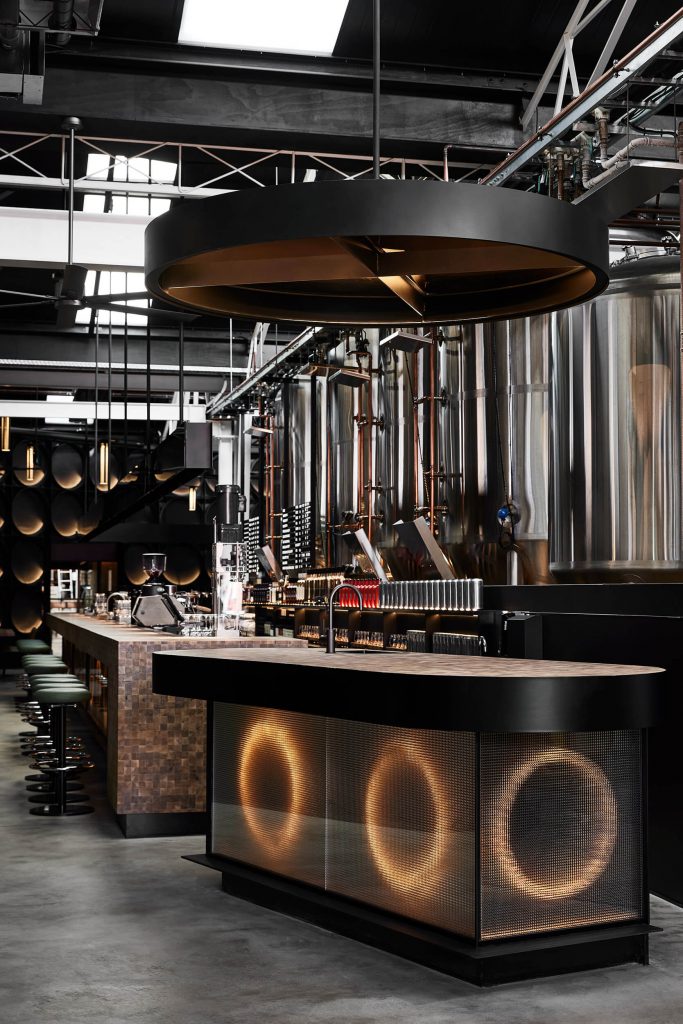 Much of the structure was retained by the architects, while more polished interpretations of warehouse elements were brought in lift the space.
Metal screens, warm natural timber and soft suedes worked with the lofty ceiling and its exposed structural elements.
Architects also made a point not to separate the production and dining area, drawing visitors into the depths of the brewing process.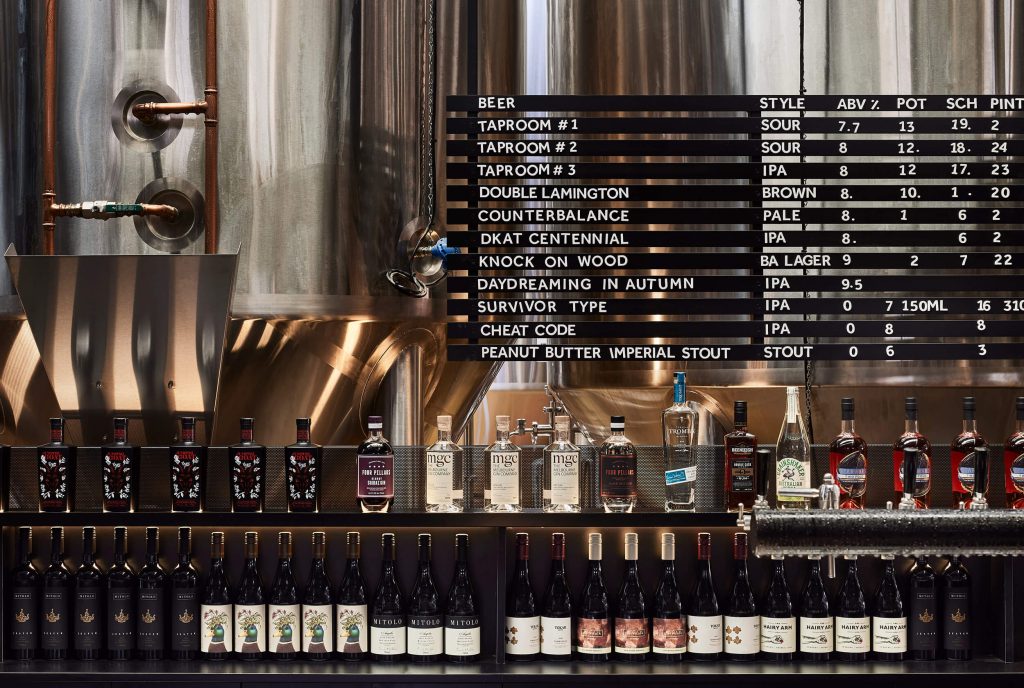 "One of the driving factors was to create a taproom that wasn't sanitised or removed from the actual brewing process.
"A lot of distilleries and breweries put you behind a glass wall away from the smells, sounds and colour. You get a peek of what's going but you aren't in the midst of it.
"And we liked the idea of experiencing brewing in a sophisticated dining and drinking space, which makes it a real event."
Splinter Society stayed true to Deeds' roots by building fermentation tanks into the bar, listing the menu of weekly brews and stacking ageing barrels in the dining room.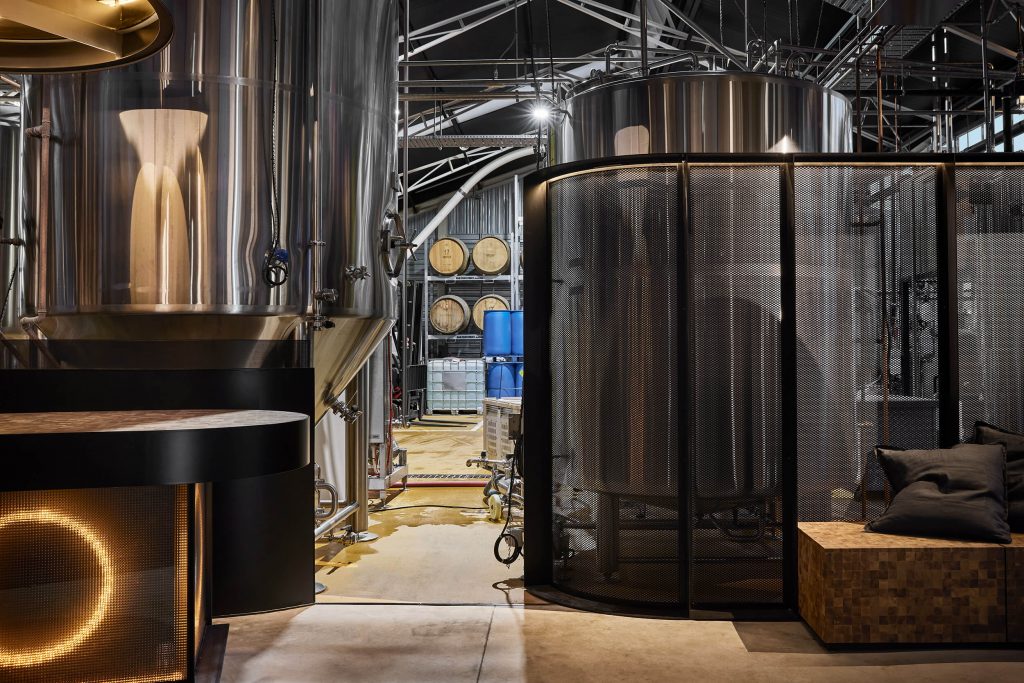 The repetition of circular screens, lighting and imagery also cast allusions to the company.
"Deeds Brewing have really strong brand graphics. So by having that repetitive circle running throughout the venue helped bring everything together," explains Farley.
"And it's not always specifically circles; common zigzag patterns, squares and triangles also feature quite heavily."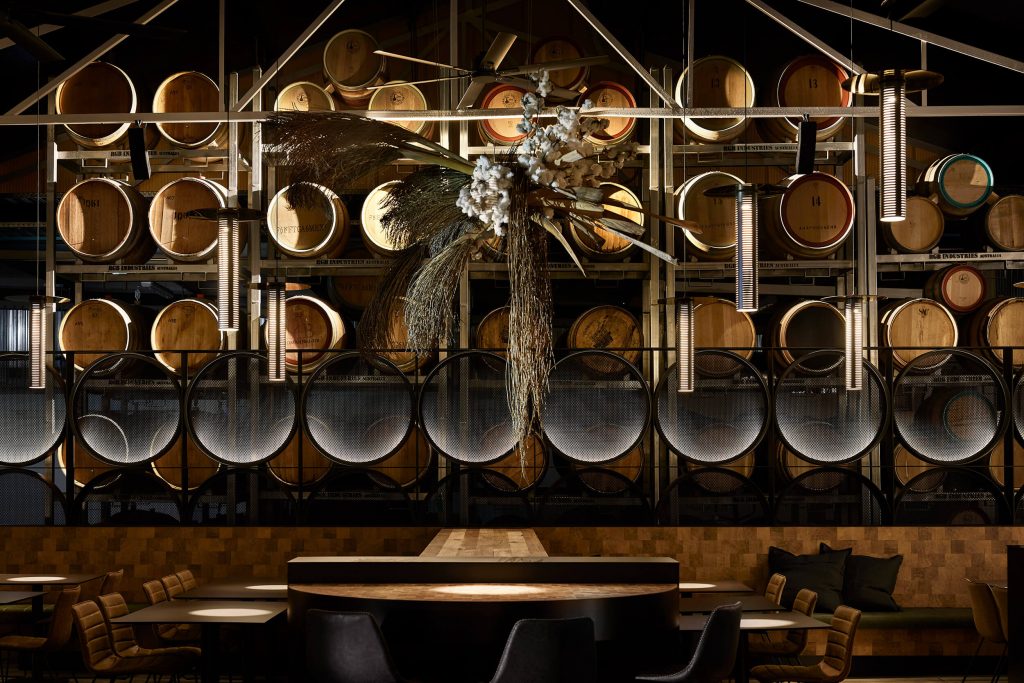 Excited about the future of hospitality in Melbourne, Farley hopes the new space can become the quintessential local for Glen Iris.
"The role of the pub is to transcend age and welcome everyone. It's a place for the community to spend time together. And it's an achievement when you're not just creating something for a niche market," says Farley.
"Everyone I've met in Glen Iris is super excited about it. It's sort of exceeded all expectations."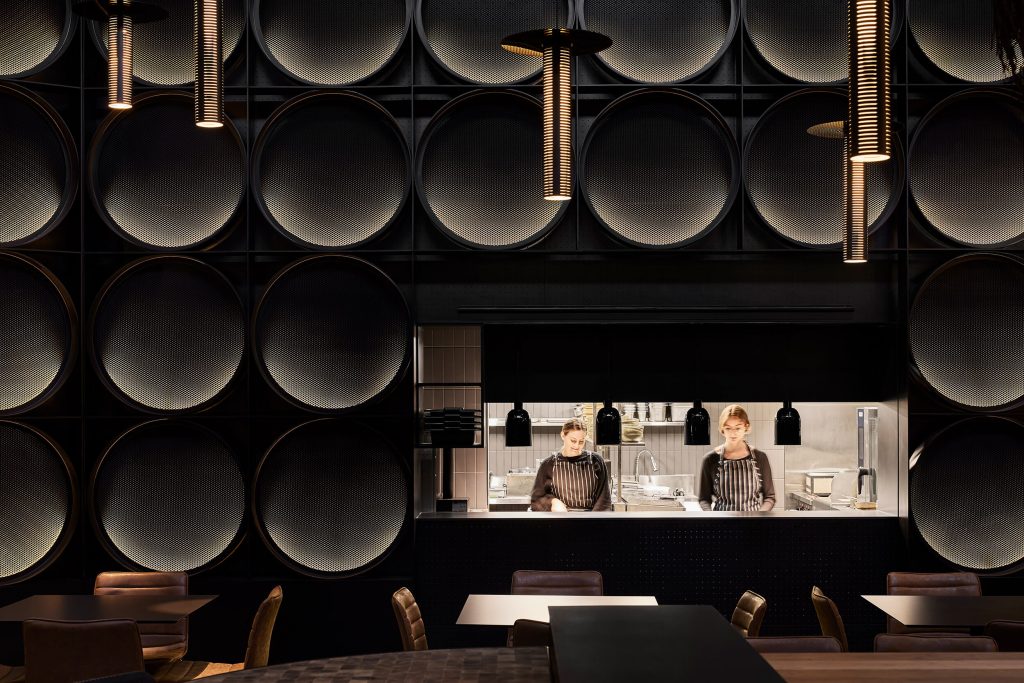 Like most Melbourne venues, Deeds Brewing Taproom is experiencing a rush as visitors return to the city's restaurants and pubs following lockdown, so bookings can be made here.
Led by Asha Nicholas and Chris Stan­ley, Splin­ter Soci­ety is a Mel­bourne-based archi­tec­ture and inte­ri­or design stu­dio com­mit­ted to craft­ing cus­tom human envi­ron­ments dis­tin­guished by diverse expe­ri­ences.
Photography: Sharyn Cairns.
Also in Glen Iris recently, ownworld teamed up with architects Smith+Tracey to deliver five-star Art Deco-inspired luxury in the newly opened Morgan Glen Iris Retirement Living.