In our latest lookbook, we peek inside some of the country's best interior designer and architecture bedrooms from the last 12 months.
From bold colour palettes to coastal views, bedrooms are malleable spaces that can successfully wear myriad of styles.
This selection from our 2021 IDEA finalists highlights how the bedroom can be the sincerest expression of self in the home.
Malvern Residence II, Melbourne, Studio Tate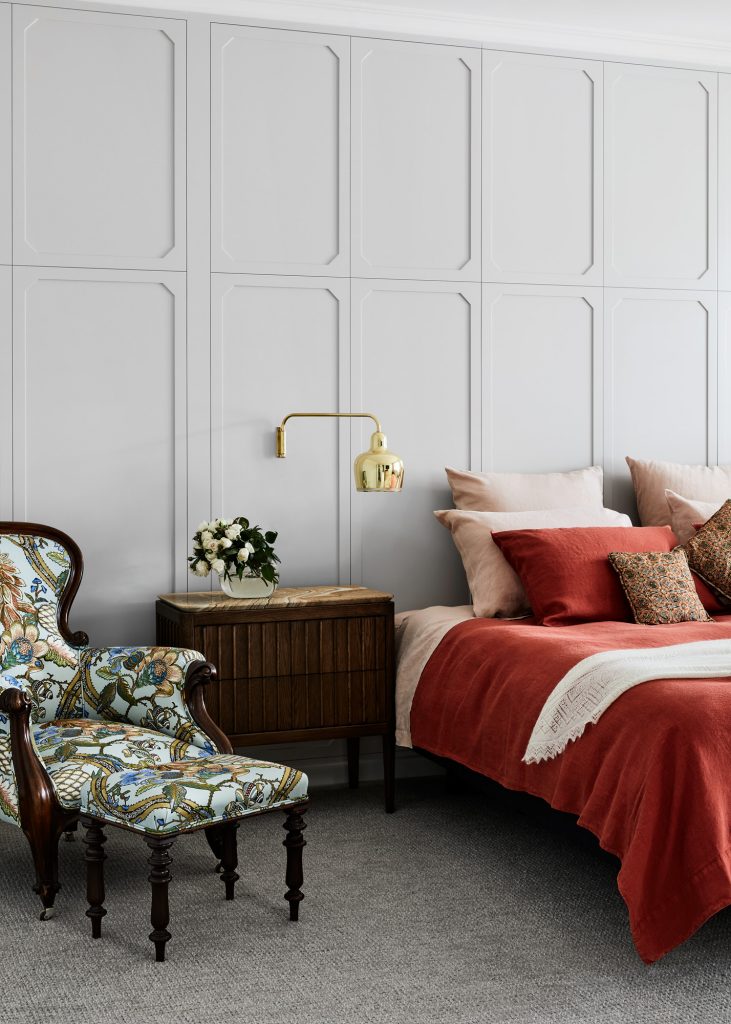 Drawing inspiration from the clients' cherished and well-tended gardens, Malvern Residence II is a country cottage nestled in an urban setting.
Embracing a warm and nurturing interior sensibility, the bedroom decor evokes an elegant connection to nature with wood accents and rich colours.
Read more about Malvern Residence II.
Y House, coastal Victoria, Andrew Simpson Architects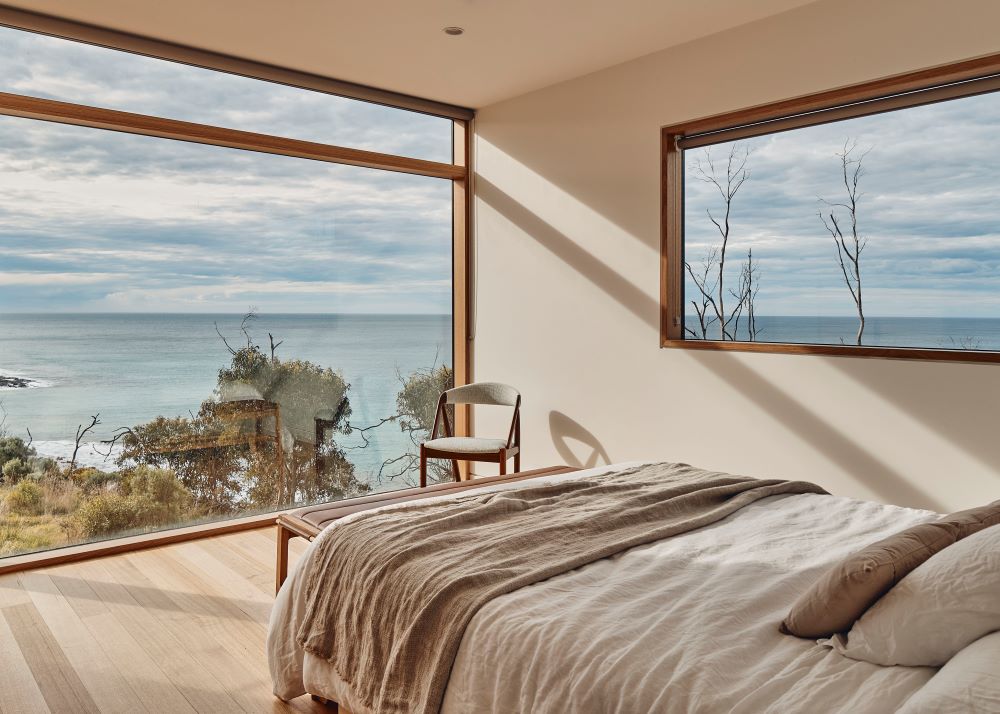 Decked with interior timber and charcoal external cladding, Y house was constructed following the devastating bushfires along the south coast of the Otway Ranges on a steeply sloping site between Wye River and Separation Creek.
Andrew Simpson Architects lets the spectacular views do all the talking. The bedroom is spoiled with ocean views towards the Bass Strait complemented by a neutral interior palette reminiscent of the beach shore.
Colonnade House, Melbourne, Splinter Society with Domo Furniture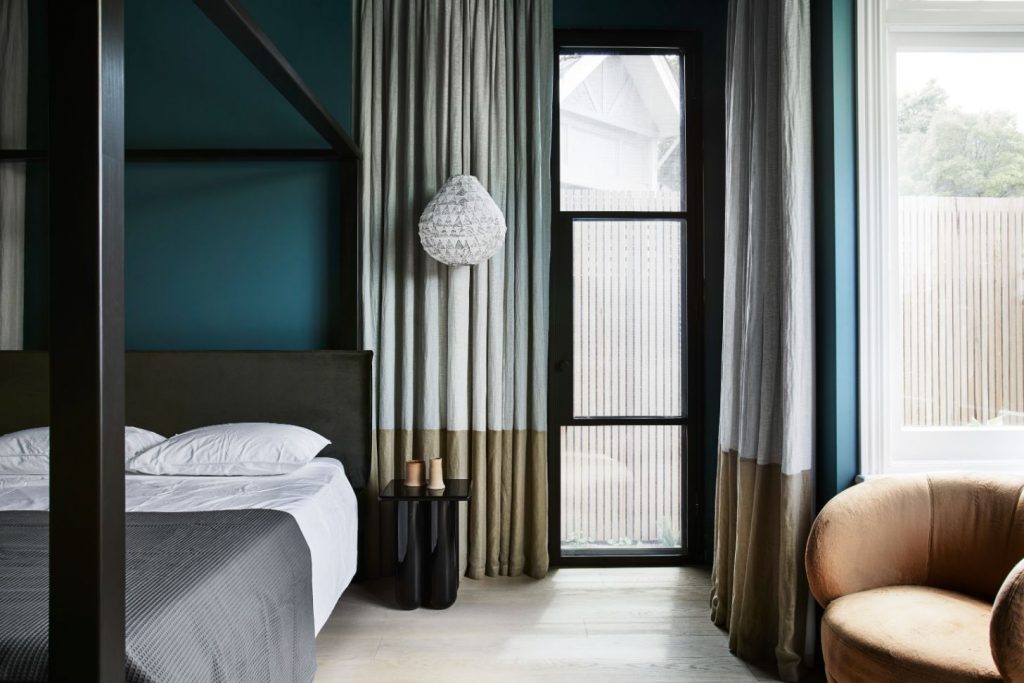 Colonnade House is a renovation for an artist and family emerging from a bold gallery-like home that is cosy, warm and respectful of the existing Federation building.
The bedroom calls back to the concrete colonnades that run through the house while never compromising on creating a place of rest.
Read more about Colonnade House.
Darley House, Sydney, Arent&Pyke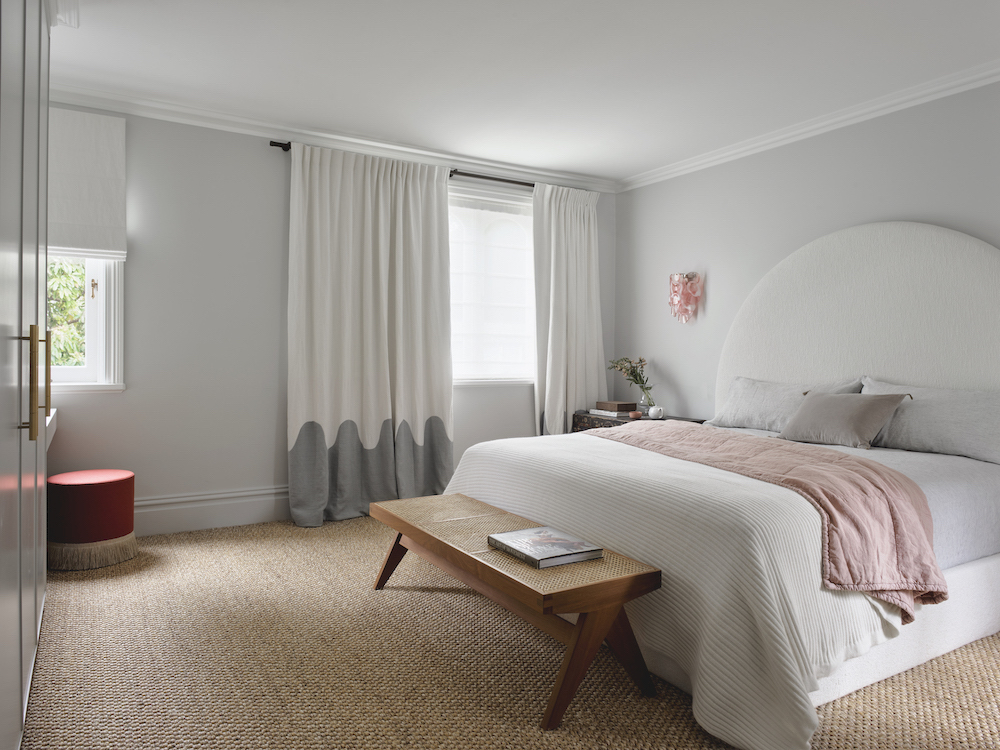 With layered feminine embellishment, Arent&Pyke has created a gracious main bedroom with an overarching classic and timeless elegance.
The bedroom performs its regenerative duties with understated and delicate finishings, providing a personal haven for its owner.
Lang Road, Sydney, Alexandra Kidd Design with styling by Claire Delmar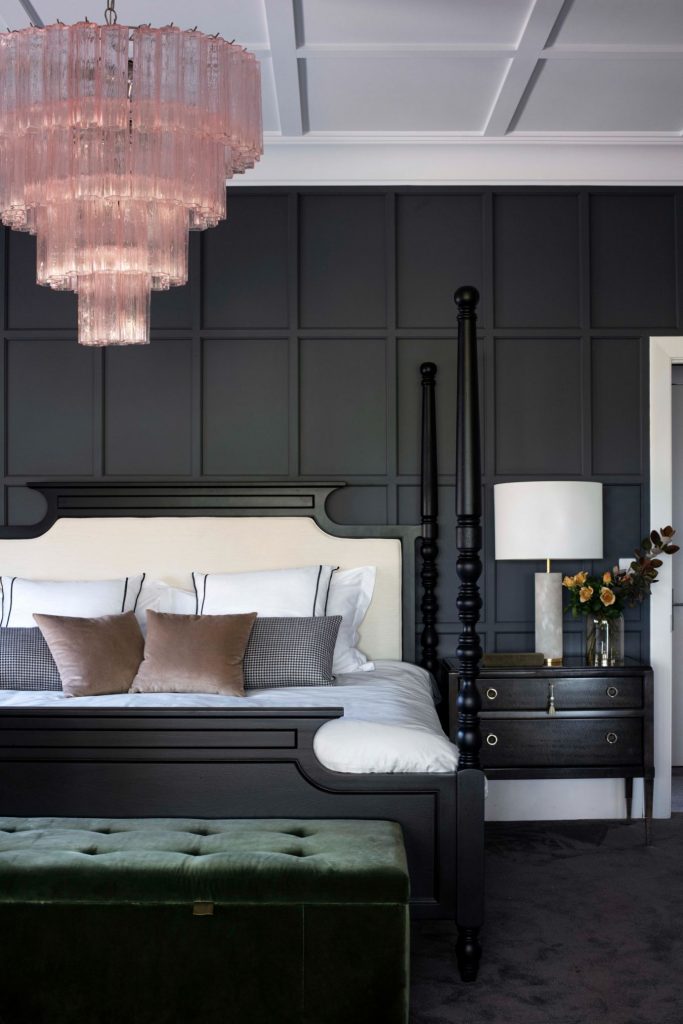 Briefed to capture the spirit of India and house treasures from faraway lands, this Sydney Federation home was transformed into an exuberant space, celebrating inventive colour, fabric combinations, clever antique finds and smart artworks.
The striking bedroom commands attention with glamourous and deeply moody colours that blend with antique furnishings and sensual decor pieces.
Dream Weaver, Sydney, YSG with styling by Felicity Ng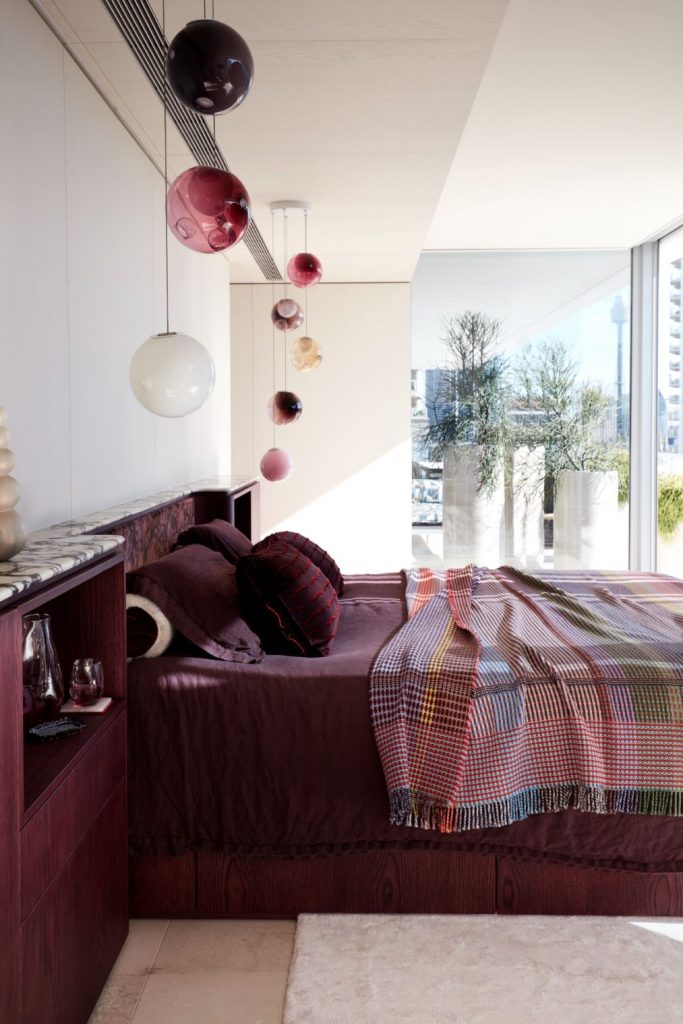 Benefitting from penthouse apartment views of the Sydney Harbour, Dream Weaver is a lush and futuristic dose of Pedro Almodóvar's cinematic eccentricity.
A Pantone party of oversized soft landings, deep piled custom rugs and stone surfaces with planetary swirls levitates within this bedroom filled with textured plum hues.
Hue House, Sydney, Arent&Pyke with Welsh + Major and styling by Steve Cordony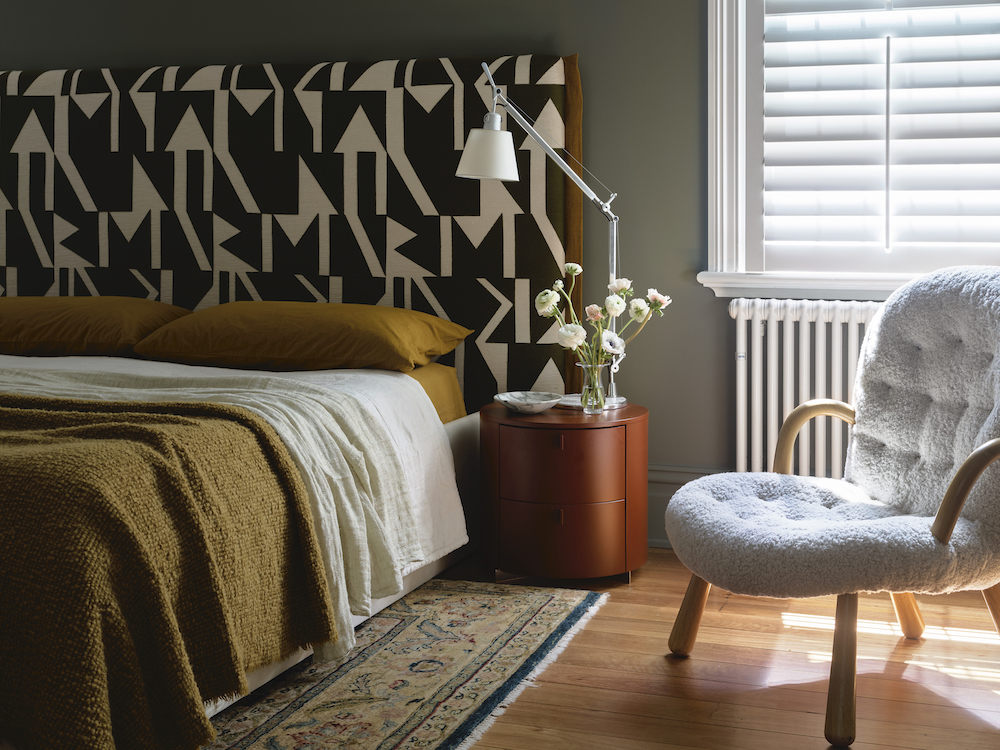 A simple decorative brief was developed to include lighting, sculpture, art, modifications to existing furniture and custom joinery elements that encouraged greater function and enjoyment of this Annadale home.
Arent&Pyke drew upon the varied interests of their client, leading to an inspired bedroom bursting with personality and character.
The Hawksburn House, Melbourne, Doherty Design Studio with building designer Ari Alexander, builder ECoast and styling by Samantha Deacon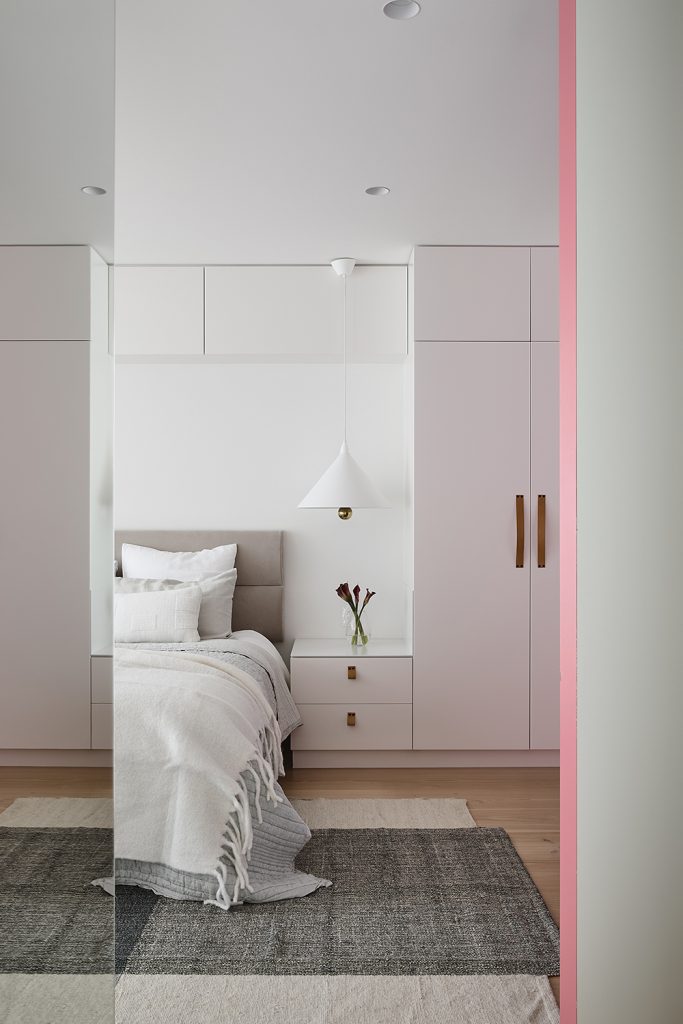 The interior of this unassuming '30s era Toorak duplex is transformed from rabbit warren to jewellery box.
Pink hues and generous storage craft an adorable and clean bedroom inside the Hawksburn House. The bedroom features an understated feminine temperament that creates interest to discover more.
Read more about the Hawksburn House.
Kew House, Melbourne, Fiona Lynch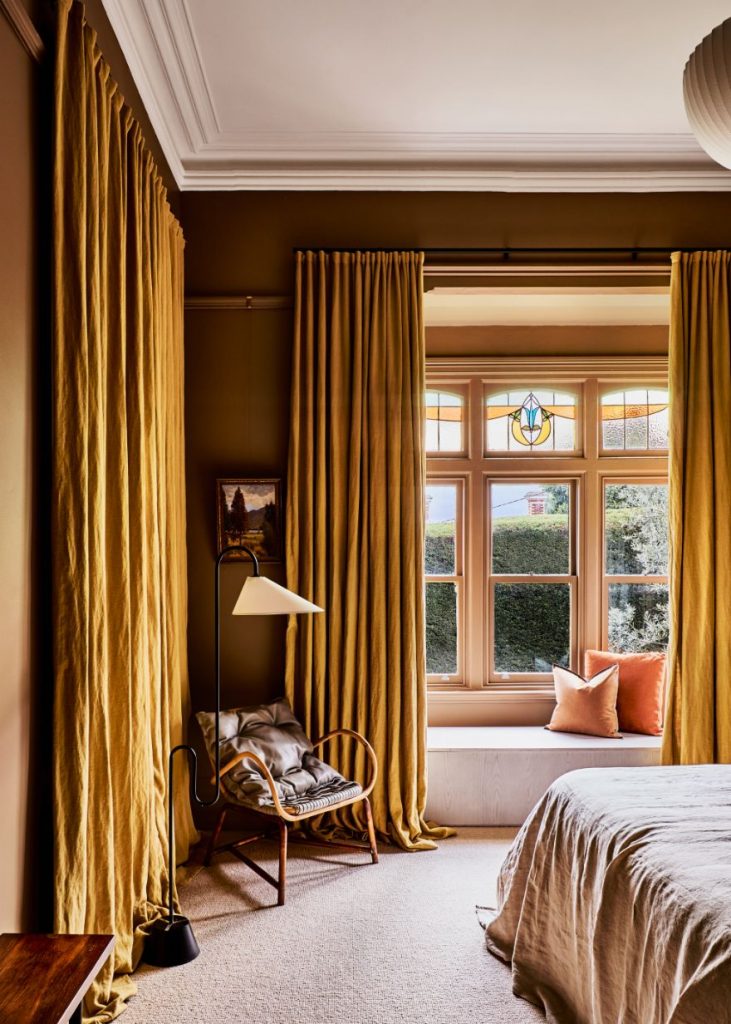 An inventive reworking of a grand Queen Anne property in Kew honours colour and distilled materiality.
Partnering earthy tones to enhance the secluded mood of the original home's traditional features with a newly built light and airy rear addition, two different experiences are clearly defined in the bedroom balancing saturated depth and weightlessness.
Rodanthe, Sydney, Amarot with styling by Olga Lewis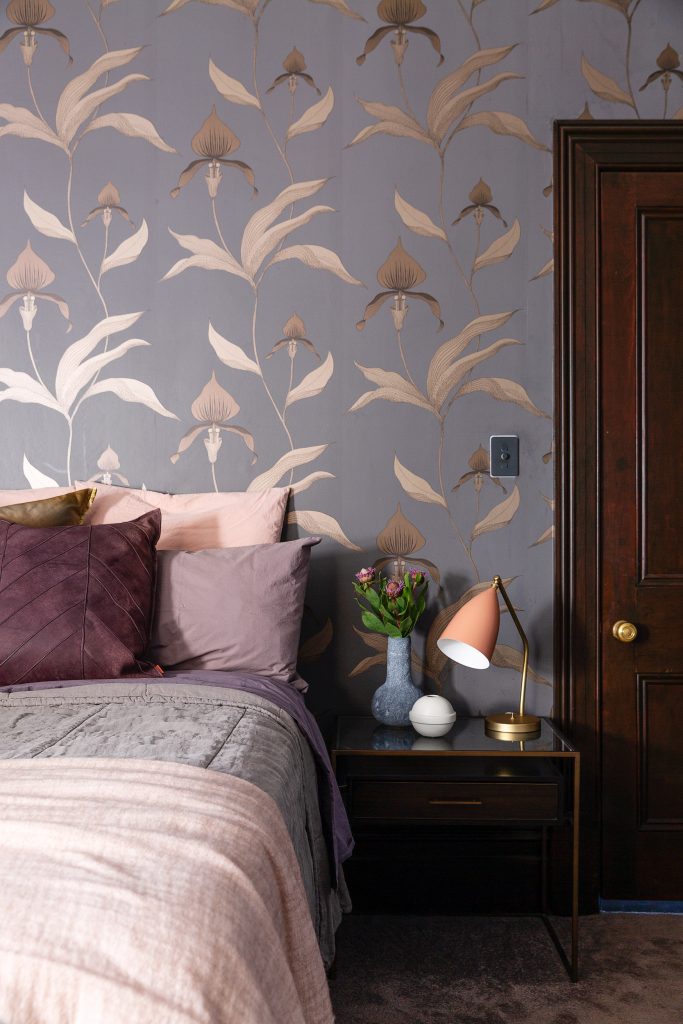 Rodanthe is a classic Victorian with a contemporary twist, designed to reflect the personality of its multi-generational inhabitants in bold and unexpected ways.
The contemporary rear extension juxtaposes the ornate detailing of the original dwelling and results in a bedroom full of rich colour and a unique aristocratic disposition.
Lead photo: Hue House by Anson Smart.
Love a lookbook? In our last series, we rounded up 10 of the best restaurants and café interiors in Australia. It's full exciting and bold colours that you don't want to miss.