Spending her childhood in Switzerland surrounded by European antiquities and design-loving parents, Sydney-based interior designer Alex Morrison is inspired by timeless yet poignant spaces.
We first met Morrison earlier this year with her work on Autore Moda flagship, a Double Bay retail store that challenged conventional stylistic choices for jewellery shops.
Featuring a curvaceous banquette of textured pink hues and a non-rudimentary floor plan, Autore Moda foregoes the traditional narrative associated with pearls and delves into a more youthful and light approach.
The project is also shortlisted in both the Retail and Colour categories for IDEA 2022. Winners will be announced at the Gala on Thursday 24 November at The Timber Yard in Melbourne.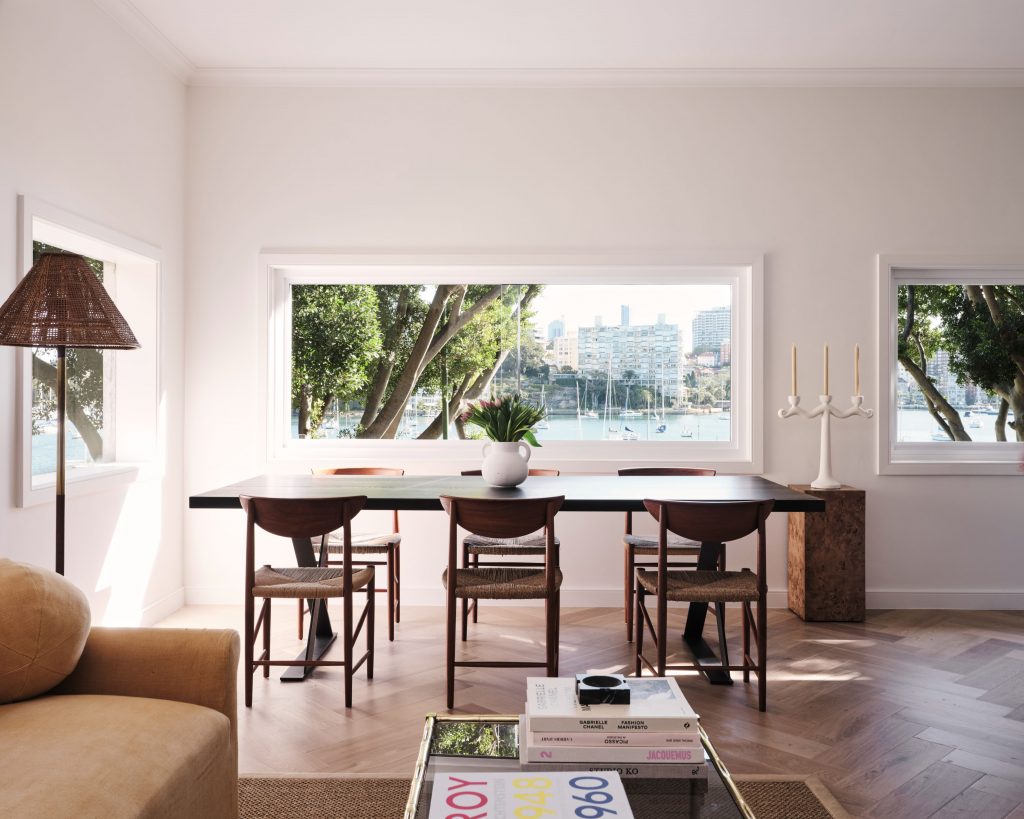 Before entering the world of design, Morrison completed a Bachelor of Business and worked for two years in real estate, which she credits as giving her "great exposure to the Sydney property market".
And to scratch that creativity-itch, she studied interior design and decoration at Billy Blue College of Design at Torrens University.
"It was such a good experience. Very different to my business degree. It was all hands on deck and the teachers were unbelievable and work in the industry as well. It's very current and super involved. I loved it," says Morrison.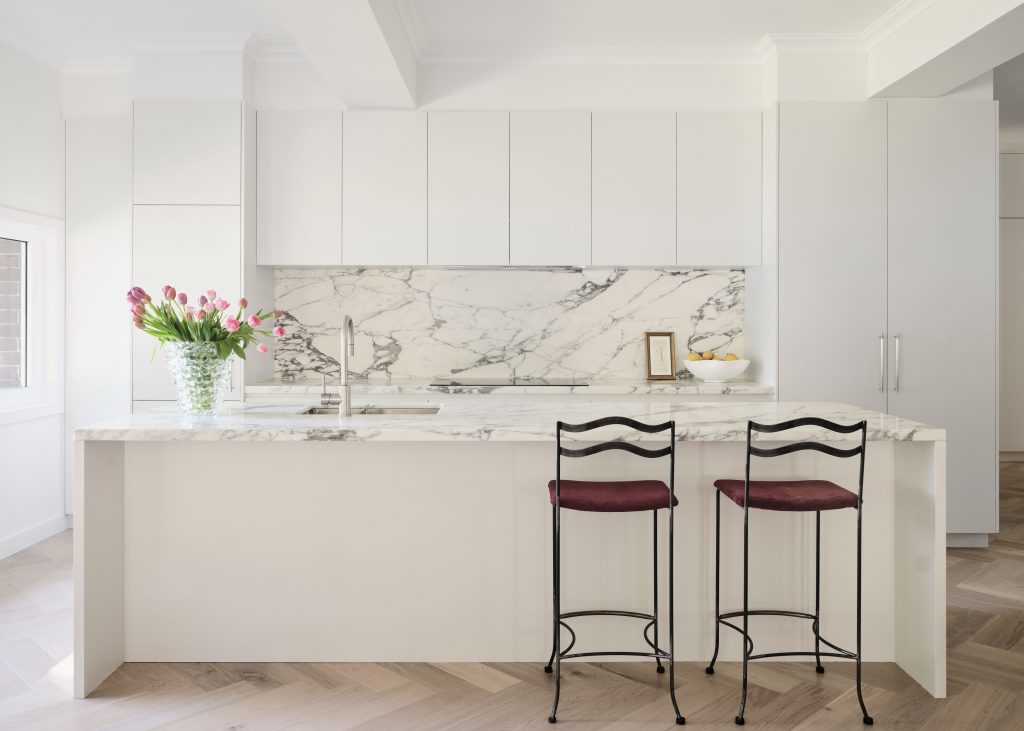 Prior to completing Autore Moda, Morrison turned to her own backyard, as in, her newly-purchased home in Darling Point.
Purchased shortly after her graduation from Torrens University, Darling Point residence, with all the challenges of a first-time renovation, marks the starting point for Alex Morrison Interiors.
"I said to my partner, 'I think from [my] experience in real estate and design, we should buy an apartment and renovate it'. And we actually bought it right before the pandemic hit, and we panicked, 'Oh God. What have we done?' But, it all worked out in the end," explains Morrison.
"When I started renovating, contacts of mine who'd seen it, asked if I could help out with their place or project. And the evolution of starting my studio happened organically."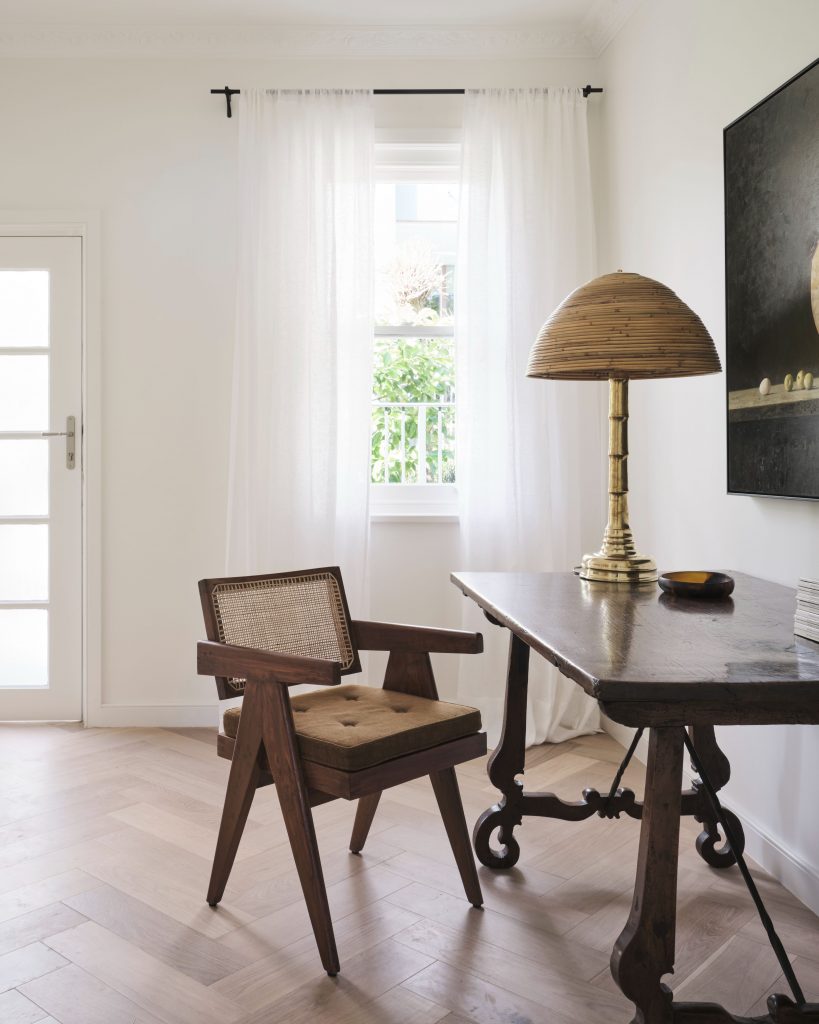 Describing her style as a "balance between classic and contemporary", Morrison is all about layering spaces with perennial moments.
"I think you can have contemporary design, but once you layer it with these timeless pieces, you can achieve balance and harmony between the two."
An example of this in Darling Point is the abundance of natural stone.
"I love travertine, limestone, and marble – I love all raw materials.
"The most amazing thing about marble is that every slab is different. Each cut is different and I love that no one else will have exactly the same piece and there's movement in its form.
"I am also fond of using natural materials like linen, timber and Venetian plaster. Anything that creates a really tactile experience."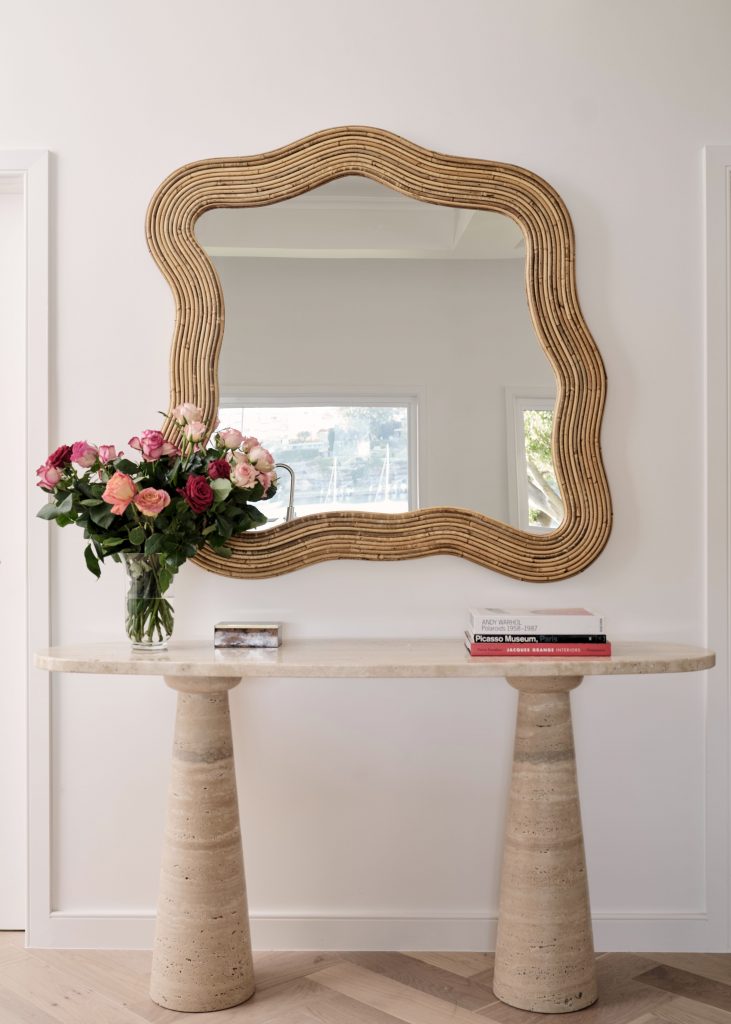 As the client and designer, Morrison credits Darling Point with playing a major role in developing her career.
Not only did the project provide Morrison with an opportunity to flex her design muscles without too many external pressures or influences, but it shared a perspective on what it's like to be on the "other side of things".
"When it comes to projects now, I have an understanding of how clients feel.
"Because it was our money being put into it, I know how choosing materials and products add up. Those choices make a difference.
"And with my background in real estate as well, I'm aware it can be so easy to over-capitalise. But having that experience on the other end, it's helped a lot."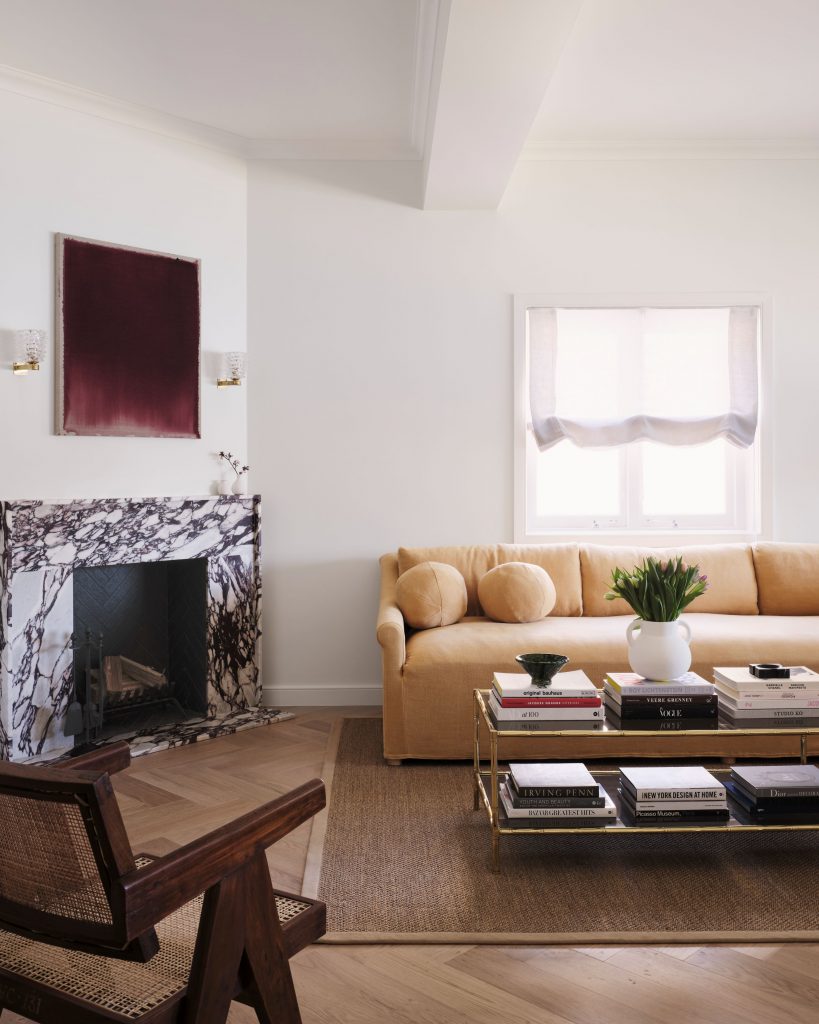 And what's her favourite room in the whole house?
"I love the living room with the fireplace. That was my little moment.
"We wanted to create an interior that was pared back because we knew that down the line, Darling Point would be something we'd like to sell.
"With a pared-back interior, all the pieces we chose were more our own style we could stamp on the space.
"I wanted to create something that a potential owner could come in and place what they wanted and it would suit their own style because the plan was to always sell it. But yes, the fireplace is my little moment!"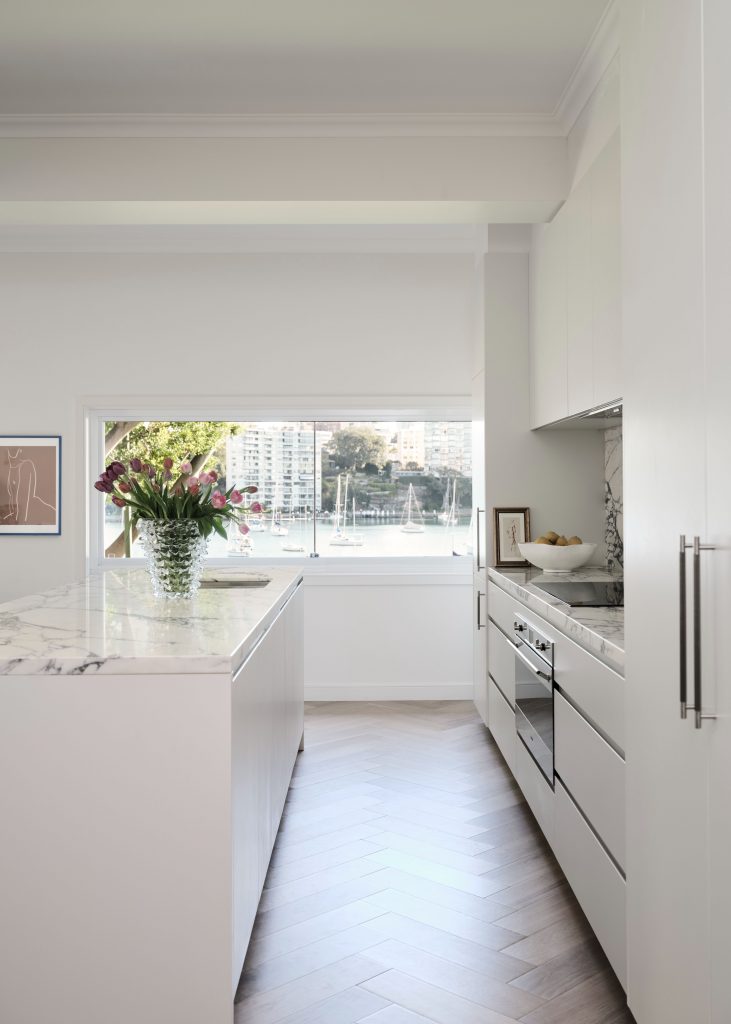 Having now sold Darling Point, Morrison is currently working on five residential projects and one commercial space.
And with next month marking one year since launching her eponymous studio, Morrison is excited to wrap up the year and get cracking for things to come.
"I'm really excited to hit that anniversary in December. It's a good time. It's summer and it's Christmas. It's going to be a huge milestone for our small studio. It has been an awesome year."
Photography by Dave Wheeler.
Also in Sydney, ADR caught up with Smac Studio's Shona McElroy about how her childhood informed her design career.