Global practice Grimshaw celebrates completion of 40-storey Olderfleet commercial tower, merging Melbourne heritage with contemporary workplace architecture. 
Set behind three heritage-listed buildings at 477 Collins Street, collectively known as the 'Olderfleet Buildings', the 40-storey office tower was designed by Grimshaw to deliver on Mirvac's aspirations for the development to be one of Melbourne's highest quality PCA Premium Grade commercial buildings. 
Creating approximately 58,000 square metres of office and retail space, which is 98 per cent leased, the tower rises in a configuration of modules that express the internal organisation of the building.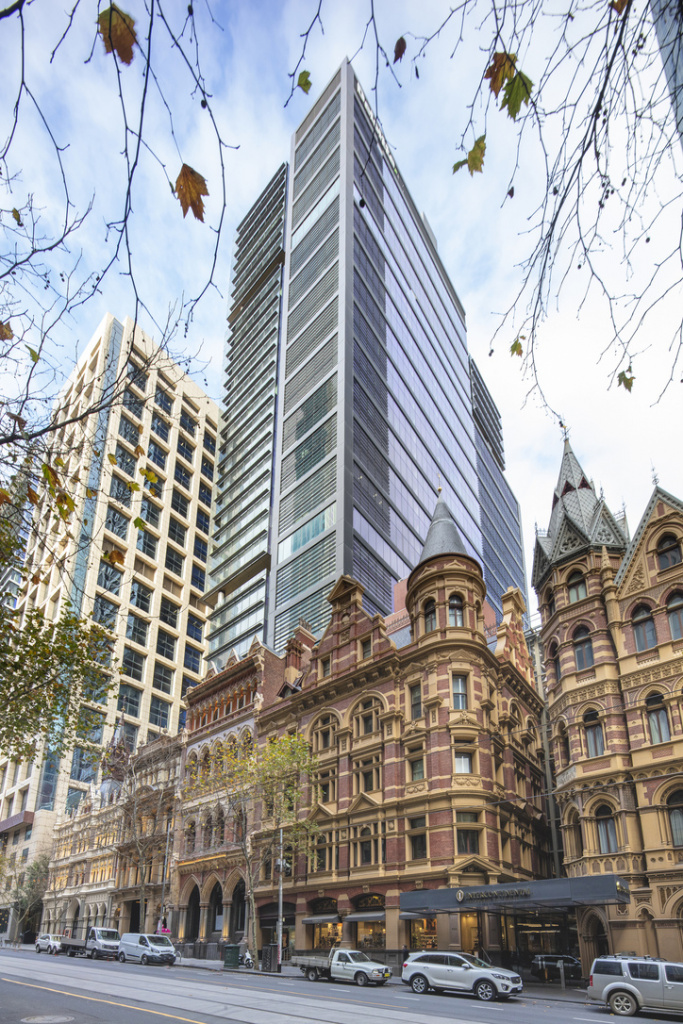 "Our tenant-focused design incorporates a 'vertical village' concept, with the tower split into neighbourhoods which respond to specific tenant requirements and provide them with a unique identity within the overall building", says Grimshaw Melbourne managing partner, Neil Stonell.
Three client floors with recessed external terraces are introduced between the neighbourhoods, further breaking down the mass of the tower and differentiating the vertical tenant neighbourhoods within the building. 
At ground level, the arrival through the existing Record Chambers building is an experiential journey, through a darkened entry portal to a light-filled lobby.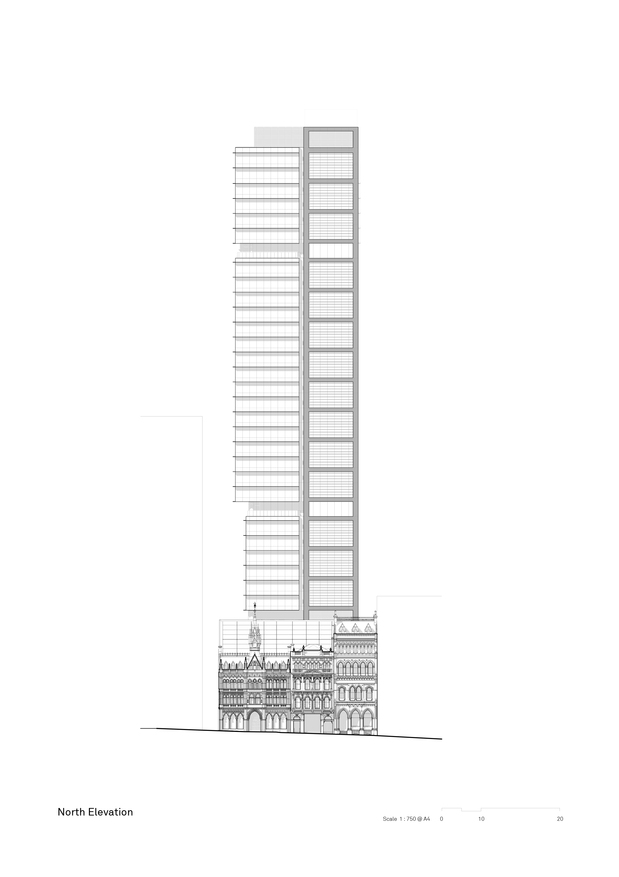 "Olderfleet sets a new standard for the next generation of workplace design but the history of the site and its legacy could not be forgotten," notes Stonell.
"In addition to applying significant setbacks to the tower, we breathed new life into the heritage-listed 'Olderfleet Buildings', restoring them for new uses and allowing them to fully engage with the generous cathedral-like lobby space."
The soaring 25-metre high space celebrates the restored heritage façades and introduces the significant architectural and structural elements of the new tower.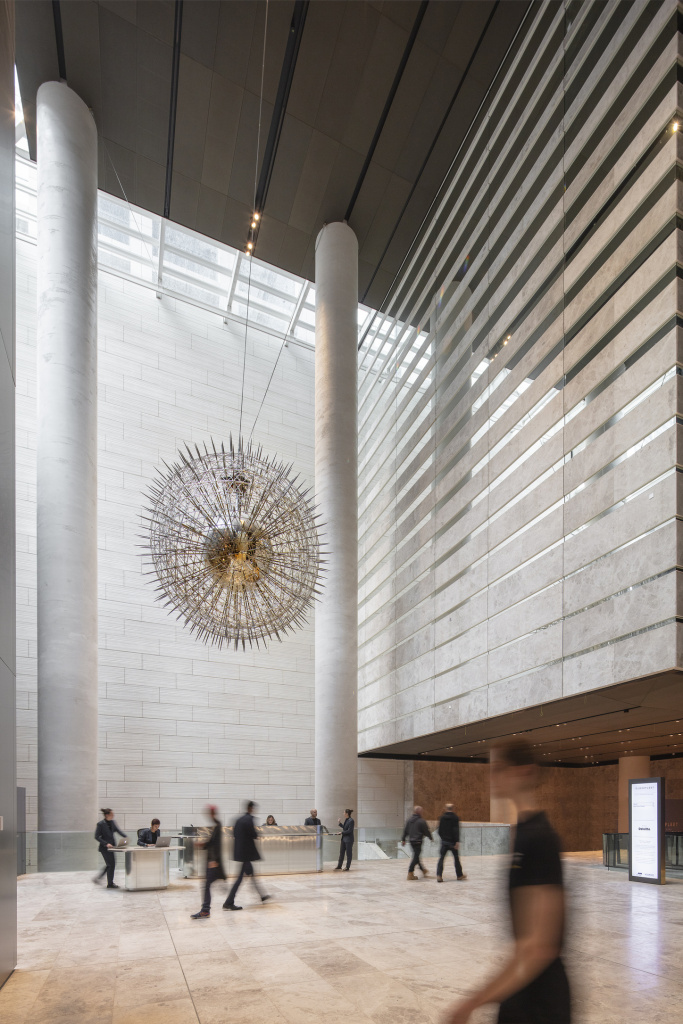 Central to the design intent of promoting the relationship between the old and the new, are the evocative notions of light and shadow, supported by the top lit lobby.
In response to this design narrative, Mirvac commissioned international award winning artist, Wolfgang Buttress, to create a site-specific sculpture. 
The work titled 'Solar' is a timeless and dynamic piece suspended in the open void of the lobby, whose sheer scale and volume make it one of the largest in the city.
Grimshaw was founded by Sir Nicholas Grimshaw in 1980. The practice became a partnership in 2007 and operates worldwide with studios in London, Paris, New York, Los Angeles, Dubai, Melbourne and Sydney. 
Last year Sir Nicholas Grimshaw stepped down as chair of Grimshaw. Read the full story about the practice's transition.

Lead photo: John Gollings Photography. Courtesy of Grimshaw.