Recently unveiled by Victorian Creative Industries minister Danny Pearson and designed by Grimshaw, Sound Stage 6 at Docklands Studios Melbourne is set to stimulate the screen industry in the state and attract large-scale international productions to the complex.
Sound Stage 6 is one of the largest facilities of its kind in the Southern Hemisphere, featuring a large clear-span space with a 17-metre high gantry, wet-stage facilities, and high acoustic performance, and optimal load-bearing conditions all wrapped in an exterior of bubblegum pink.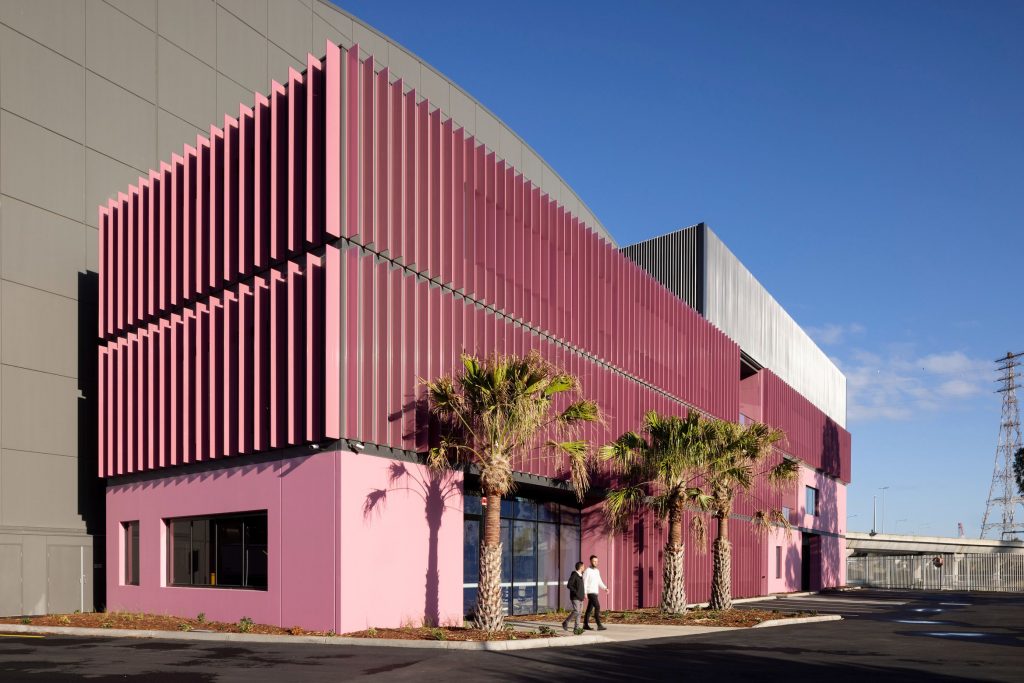 As well as an adjoining 1,900 square metre three-storey workplace for Docklands Studios Melbourne's flagship facility, the high-performance industrial building has been designed to provide a world-class facility for film and television production.
The adjoining workplace is able to simultaneously accommodate Docklands Studios Melbourne staff as well as international and local production companies.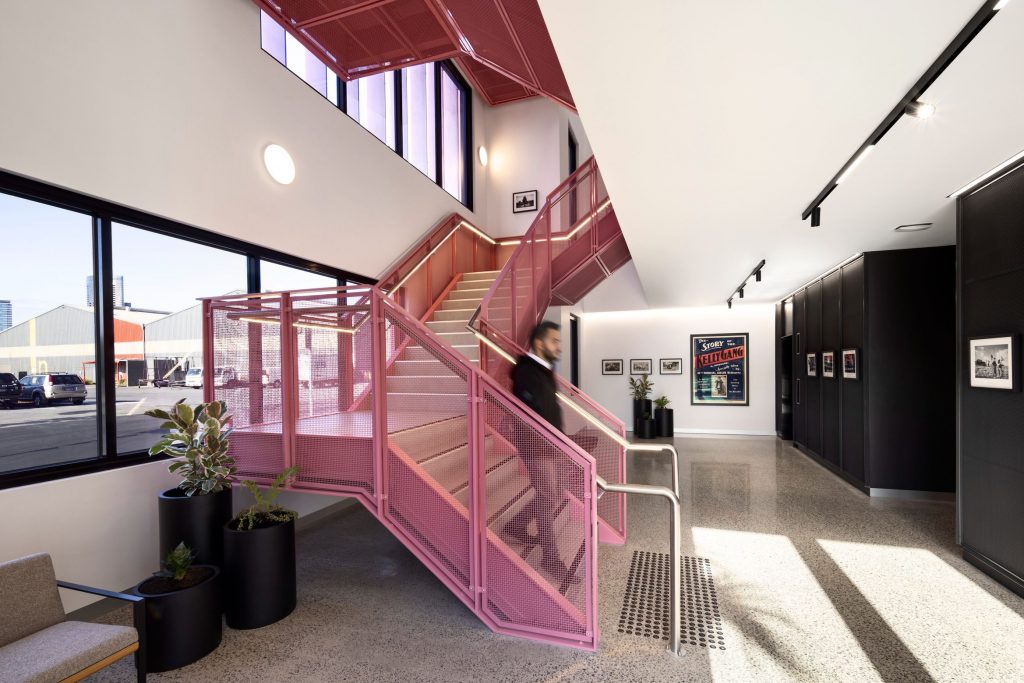 The design of the space continues the site-wide wayfinding theme in colours of orange, yellow, blue, aqua, red and pink, which is a nod to Andy Warhol's iconic artwork of screen legend Marilyn Monroe.
With Sound Stage 6 distinguished by the colour pink, the office building is expressed as large blocks articulated with deep openings to create entries and external break-out spaces. External louvres reduce solar heat gain and glare and optimise daylight in the workplace. Aesthetically, the louvres create a dynamic colour response that changes depending on the viewer's approach.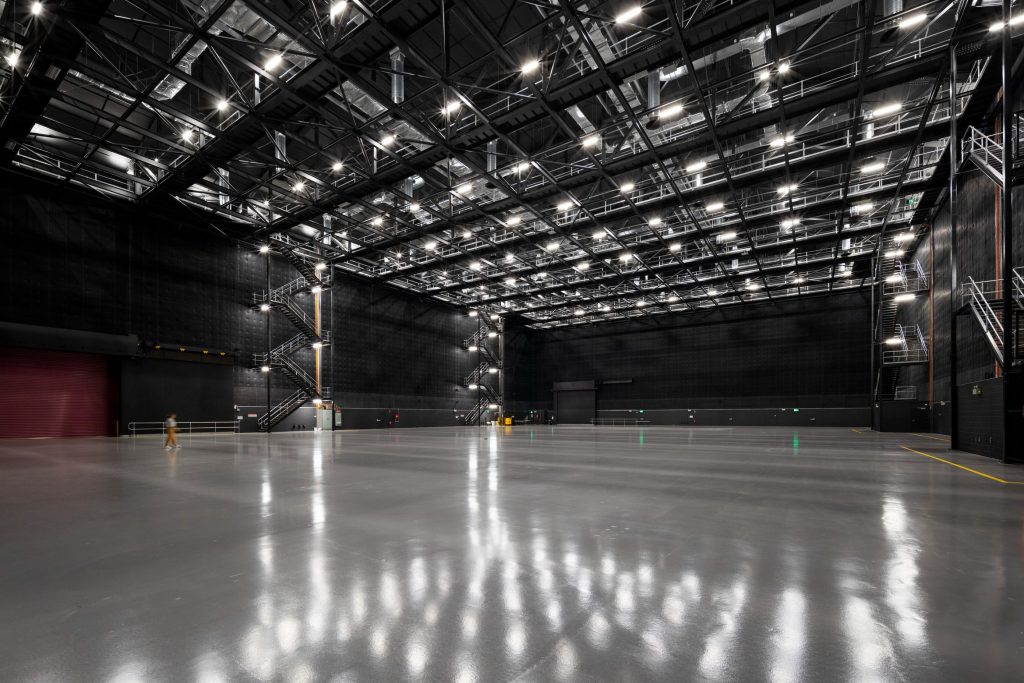 Sound Stage 6 also corresponds with the existing buildings of the complex to complement the identity and branding of the precinct.
However, the scale and expression of the adjoining office facilitate Sound Stage 6 to be viewed as Docklands Studios Melbourne's centrepiece, reflecting the highly professional and technical facilities provided within the sound stage, production and administration spaces.
Docklands Studios Melbourne recently retired CEO Rod Allan, who oversaw the design process on behalf of the studio, says Sound Stage 6 is a "testament to the collaborative working relationship between Development Victoria, Docklands Studios Melbourne, and the architects, Grimshaw."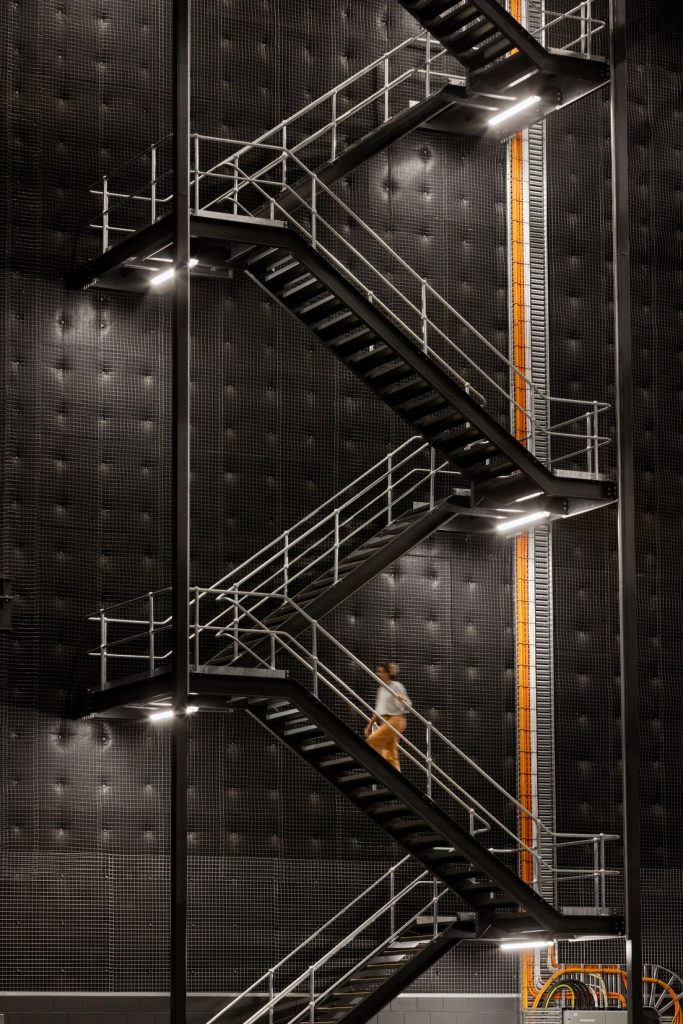 "The challenge was to deliver a world-class, highly flexible sound stage on a very challenging site. Through ingenuity and diligence, Grimshaw satisfied all aspects of the brief and delivered a stage that will be used by Australian and international film and television, and enhance the development of Melbourne's screen industry."
Sound Stage 6 will increase the capacity of Docklands Studios Melbourne by 60 per cent, and notably, the wet-stage facility includes a 900,000 litre, 4.5 metre-deep below-ground water tank for shooting large-scale underwater scenes, bestowing the facility the flexibility to attract a range of productions.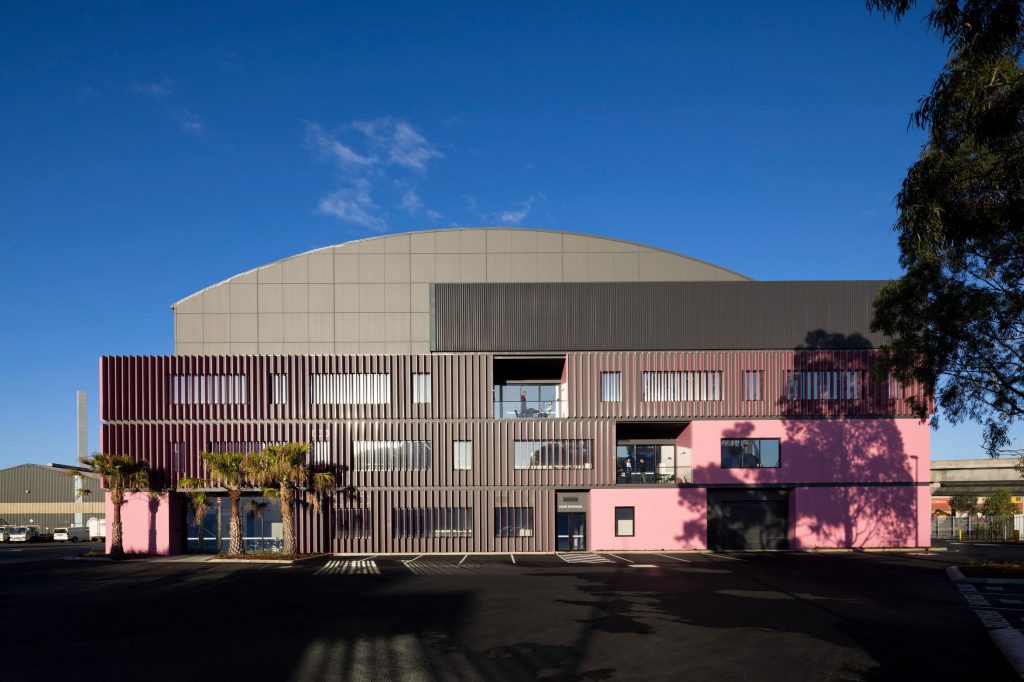 Grimshaw principal Jason Embley says Sound Stage 6 presented "intricate complexities."
"Sound Stage 6 for Docklands Studios Melbourne has presented a very satisfying challenge, and it has been a great honour to support the creative industries in Victoria through the design of one of the largest sound stages in the Southern Hemisphere."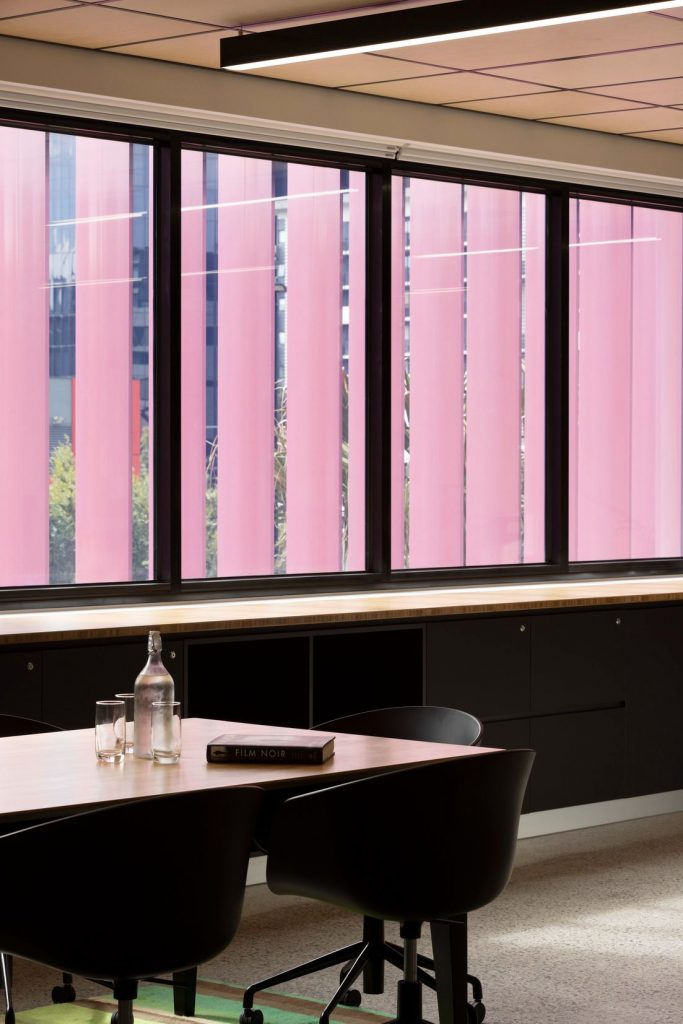 Standing as a premium one-of-kind sound stage in Melbourne, Sound Stage 6 acts as a creative hub for the local and international art scene and launches major productions in the TV, film and games industries in Australia.
Photography by Dianna Snape.
Grimshaw was founded by Sir Nicholas Grimshaw in 1980. The practice became a Partnership in 2007 and operates worldwide with studios in London, Paris, New York, Los Angeles, Dubai, Melbourne and Sydney.
In April last year, Grimshaw completed its overhaul of Melbourne's T2 International Arrival Hall, connecting it back to the "vibrant city it serves".