Sans-Arc Studio may only have a couple of years under its belt, but with offices in Adelaide and Melbourne already, it's quickly becoming the darling of the Australian hospitality design scene.
You only have to spend a few minutes chatting to Matiya Marovich to understand why Sans-Arc Studio is the perfect name. Founded in Adelaide, the emerging practice's designation means 'Without Architecture' – a playful riff on the fact that founder, Marovich, isn't registered, although co-director, Sam Cooper, is.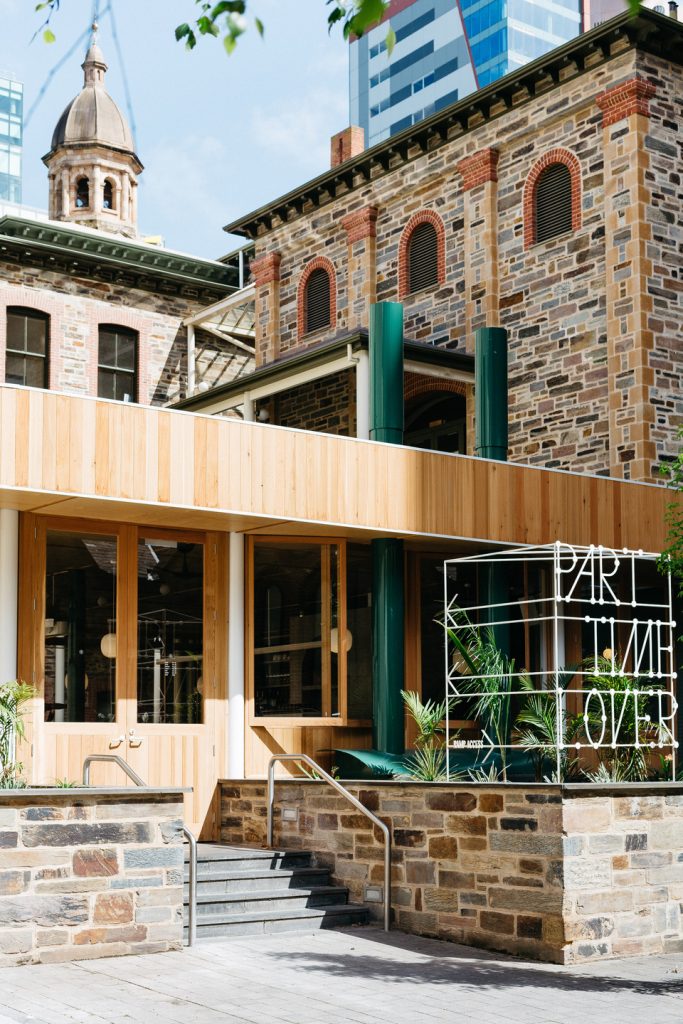 "It was a tongue-in-cheek, 'I'm not an architect' thing, at first, but it was also in line with my philosophy at the time – the idea that I wasn't really interested in the money shot. I was interested in the spaces in between and around architecture," says Marovich.
"I was inspired by my trips overseas, in particular to Hanoi. I remember thinking, 'This is cool. This is scale. This is how people interact. How you force people into the streets.' It was super fascinating and it influenced the way I wanted to work."
After studying architecture at the University of South Australia, Marovich went on to work at Hames Sharley and, later, Studio Gram. All the while, he was doing his own thing for friends, then friends of friends.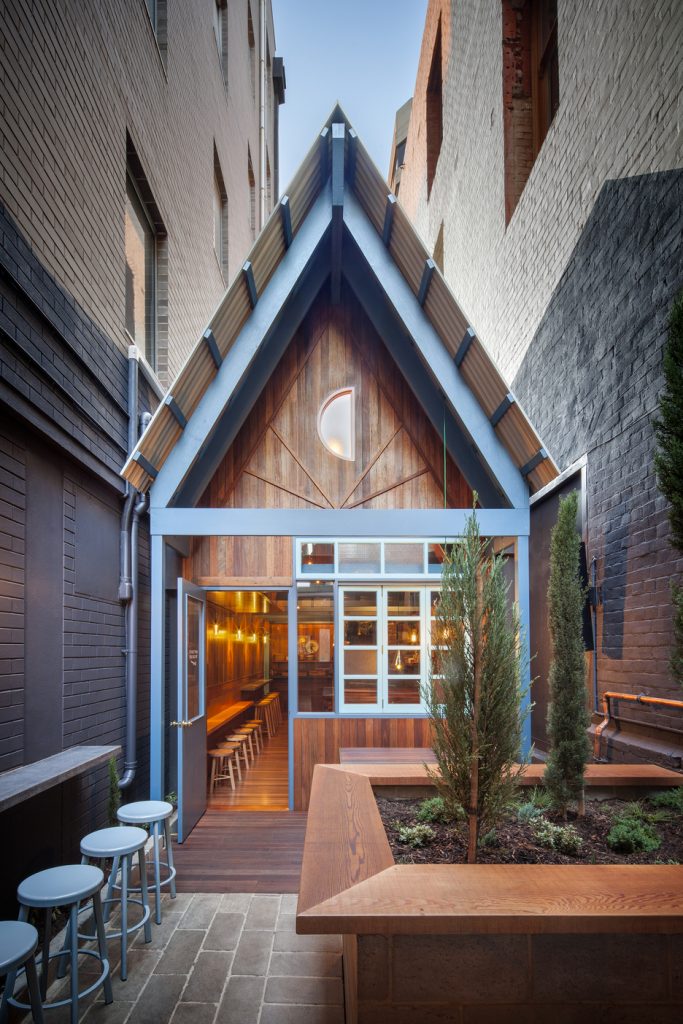 Pink Moon Saloon – one of Sans-Arc Studio's best-known projects – is actually owned by one of Marovich's old friends. As for Cooper, he was a university mate who came on board in 2017 when Marovich decided to open a second office in Melbourne.
"Adelaide was riding a hospitality boom with the enactment of the small venue licence in 2014, so there was a surge of small bars, and that coincided with me having a lot of work when I first started Sans-Arc," he says.
"But after a few years, I decided I wanted to work with someone else and branch out into other cities because I felt like there was a ceiling on how many projects there could be of that type in Adelaide."
The heart of the studio, however, is still very much in South Australia, where Marovich says clients are a lot more discerning.
"There's more competition in Adelaide because you're appealing to a smaller and fundamentally older population. But I do think people are also more selective. You go to New York, a massive city, and the number of businesses that survive and thrive that aren't on the level or quality of businesses that would fall over in Adelaide is pretty amazing."
At the same time, Marovich admits it can be difficult for practices that aren't on the east coast to get noticed.
"I imagine a really cool new place opens in Melbourne every day. The people in the hospitality and architecture media are generally out there and they're going to go to those places and have that experience. That's harder to do here because people don't come to Adelaide as often. That said, it's not like I have any issues with the east coast. It doesn't keep me up at night."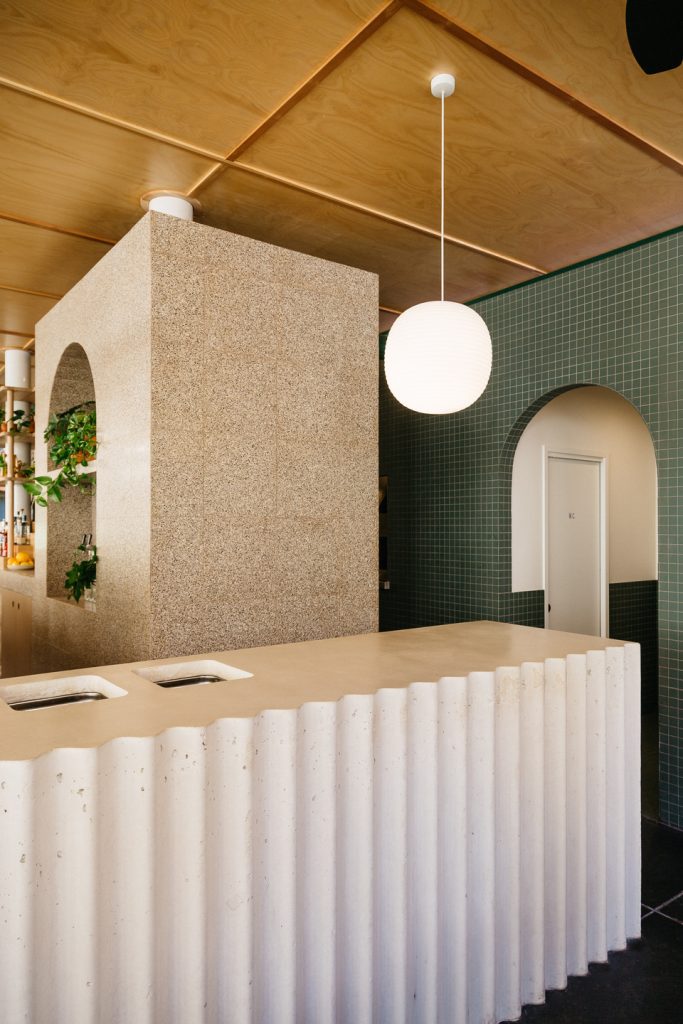 And why would it? Sans-Arc Studio has just completed another hospitality project that has the media swooning. Part Time Lover, a light-filled bistro in the Adelaide CBD, is a Carlo Scarpa-inspired timber pavilion that contrasts new textures against old – a curved white concrete bar in a sea of green-tiled surfaces and honey-coloured walls.
Behind the beauty is the focus on social connections that drives Sans-Arc.
"We would label ourselves as a social- and human-centred design studio. We're very much fascinated with the human and phenomenological experience, but also how we can use design to create and foster social interactions."
That almost scientific interest is what drew Marovich to the hospitality industry in the first place. He likes the opportunity to experiment on a large group of people – whether it be a new kitchen design or a counter set up that encourages diners to interact with each other – all aspects of architecture that don't come into play in the residential sector.
"It's all about the sample size," he says, with satisfaction. At the same time, like many next gen architects, he's frustrated by the sector's reluctance to adopt more sustainable solutions.
Spruiking sustainability
"Most of the time clients won't get on board with a very sustainable, very environmentally friendly and conscious approach. In residential, it's a lot easier to have that conversation and convince people, because they can see that it's going to be maybe 10 percent more overall and we're going to get incredibly good performance from the building and our electricity bills will be lower," he says.
"But often with hospitality projects, we don't have a lot of control around the building fabric. You've got kitchen and bar equipment that puts out a lot of heat in tenancies that often don't have good ventilation and it can be hard to convince a client to spend extra money.
"What we try and do is find a middle ground. Especially when it comes to material selection, we try and source everything locally, in particular timber."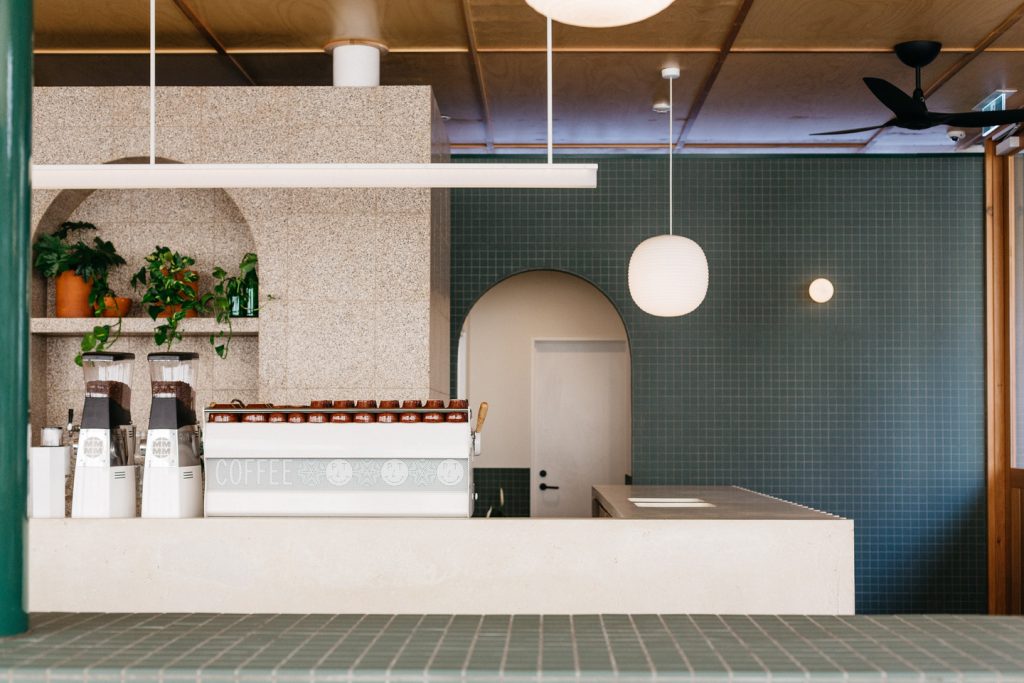 Part Time Lover doesn't have air-conditioning and, while it can get a bit hot in summer, the project is an example of how successful adaptive reuse projects can be. Sans-Arc Studio maintained the existing structure in its entirety, minimising demolition, insulating the roof and introducing cross-ventilation throughout the space.
"Things perform really well considering that Part Time Lover originally had a glass roof. It goes to show that there are lot of decisions and design things we can do that don't necessarily impact on the project too much financially, but really make a difference environmentally."
Like most studios, Sans-Arc has experienced "moments of worry and concerns" following coronavirus restrictions, but the outlook is upbeat, says Marovich.
"When the business started, we were interested in honing some skills and learning some things, seeing how people react to design and spaces and all that sort of stuff. And we're getting to a point where we're feeling like we know what we're doing in certain areas," he explains.
"We're not really interested in anything too tall at the moment, but we're keen to keep exploring sustainability and adaptive reuse and maybe start building some more ground up buildings."
And when the time is right, Marovich is pretty sure he'll get registered.
"It's definitely on the to-do list."
Lead photo: Matiya Marovich, co-director Sam Cooper and dog, Otis. Photo: Thomas McCammon.