Photos by David Sievers.
In the four-metre wide space that was once the opening of a bleak alleyway, now stands a quaint and inviting cabin-like structure. A peaked roof reaches up, and while it is nowhere as high as the buildings that press against either side of it, this little venue is far from shadowed by its surrounds.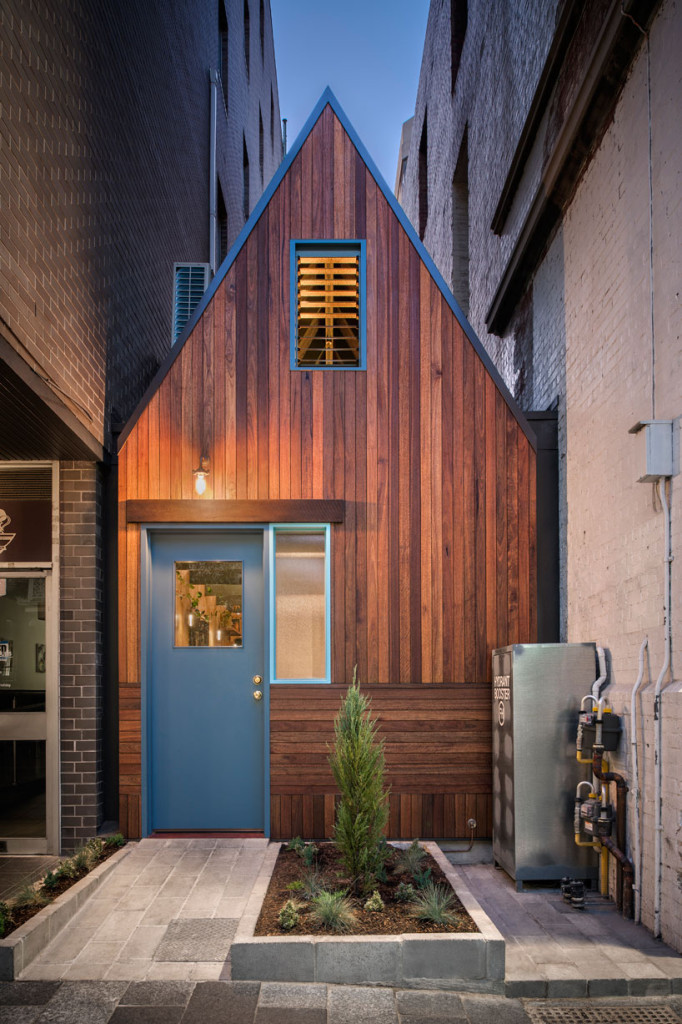 The Pink Moon Saloon's simple timber façade is punctuated by a blue framed window and door. Above the door hangs a petite light. The venue is small but shines bright, and houses a homey bar of timber, metallic finishes, and quality spirits.
At the other end of the alleyway is a similar building housing an eatery, complete with slow-cooked meats. The space between the two cabins is fully utilised as an open-air courtyard.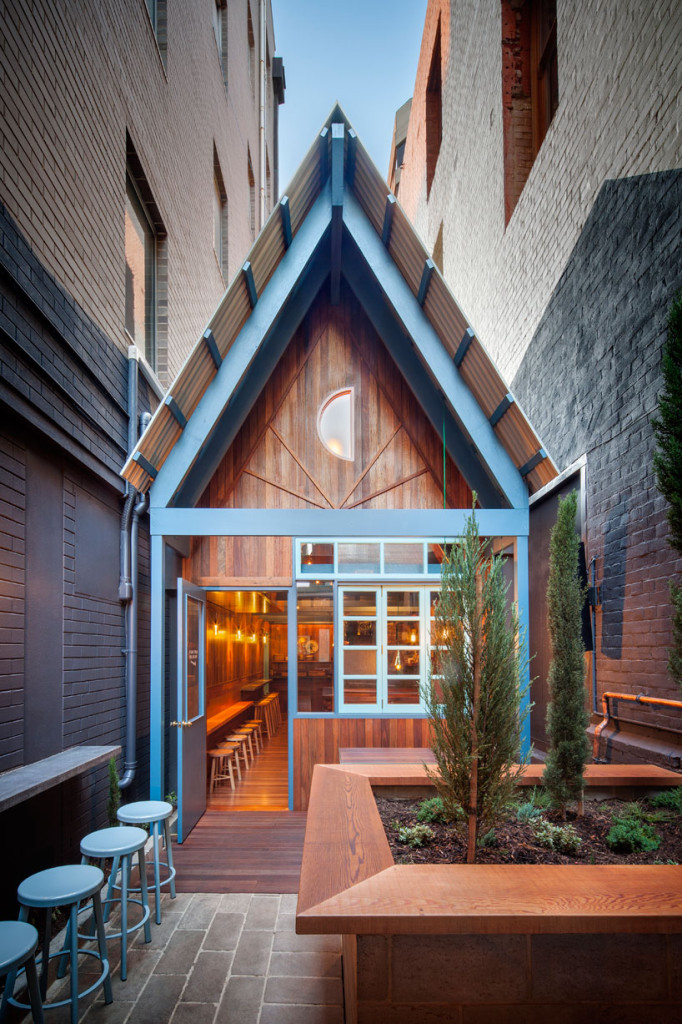 Pink Moon Saloon was brought to fruition by the team behind Adelaide's Clever Little Tailor, along with Matiya Marović of Sans-Arc studio. Ample shelving provides staff with storage space without the requirement of bulky built-in cupboards, and bar seating along the walls allows patrons to sit down with their drink without taking up too much floor space. Well placed lighting illuminates the high cathedral ceilings, adding a concept of further space and openness to the area.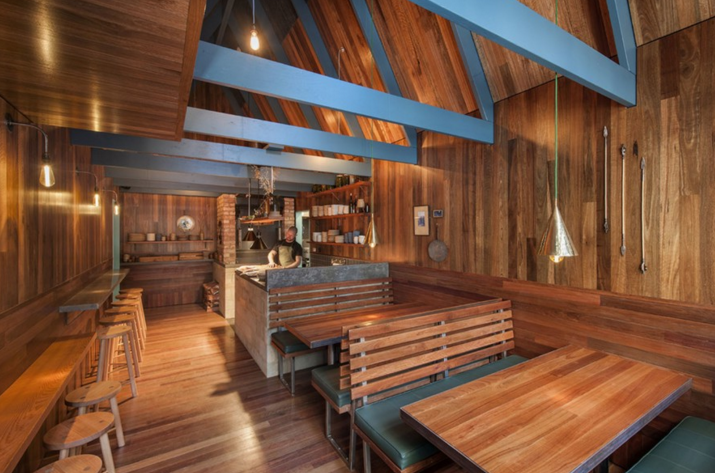 Fitting a venue into a four-metre wide alleyway is no easy feat, but thanks to clever design and an innovative use of space, what was once a boring alleyway is now a bar, restaurant, and courtyard area with thematic personality and room to spare.