There is an authenticity to Williams Burton Leopardi (WBL) projects that is reflective of the personalities of the Adelaide-based design practice's directors, David Burton and Sophia Leopardi.
The history of WBL is rich and extensive. The architecture and interior design studio was founded in 1983 by Robert Williams, before evolving into Williams Burton in 1996 after the arrival of architect David Burton. Williams retired in 2015, 12 years after interior designer Sophia Leopardi first joined as a graduate. Over the last 40 years, the practice has accrued a wealth of knowledge and passion for the Adelaide design scene.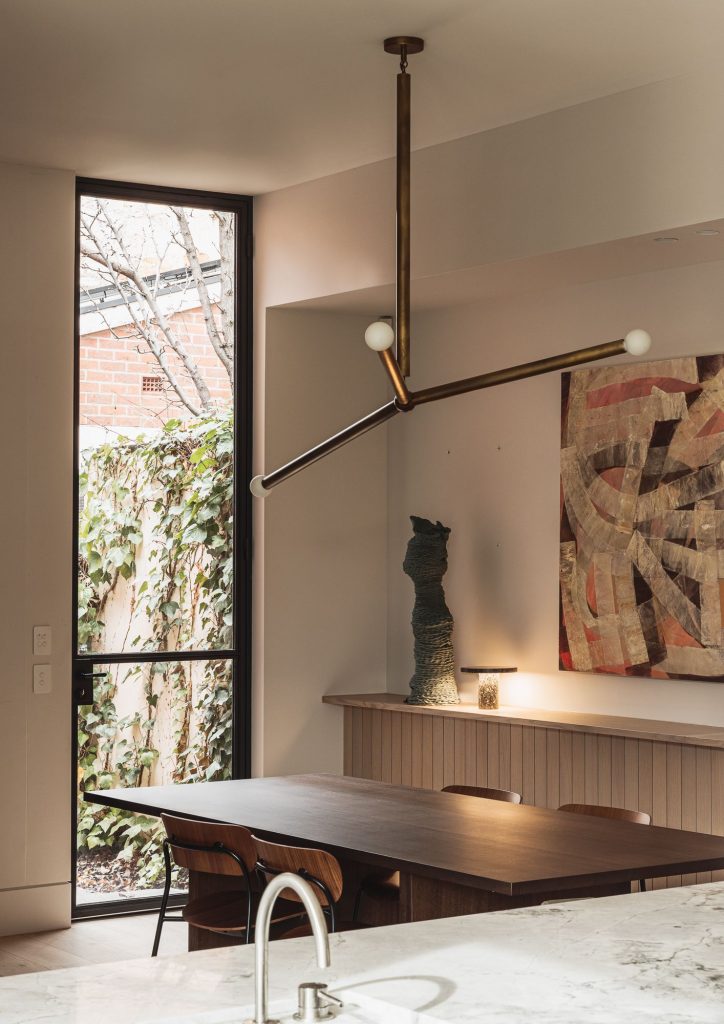 Currently helmed by Burton and Leopardi, WBL has, according to Burton, "developed from being a purely architectural and pragmatic practice into something that has more heart and emotional connection".
Burton largely credits this transformation to the input of an "emotional Italian" – Leopardi, who says her passion for interior design stretches right back to her childhood.
"I always had a fascination with the making of a home," she says. "As an 11-year-old, I put my first crockery set on lay-by, and I always enjoyed walking through the homewares section of any store. Setting the table for Christmas was my job because I loved the process of creating a scene and the specialness this brought to an occasion.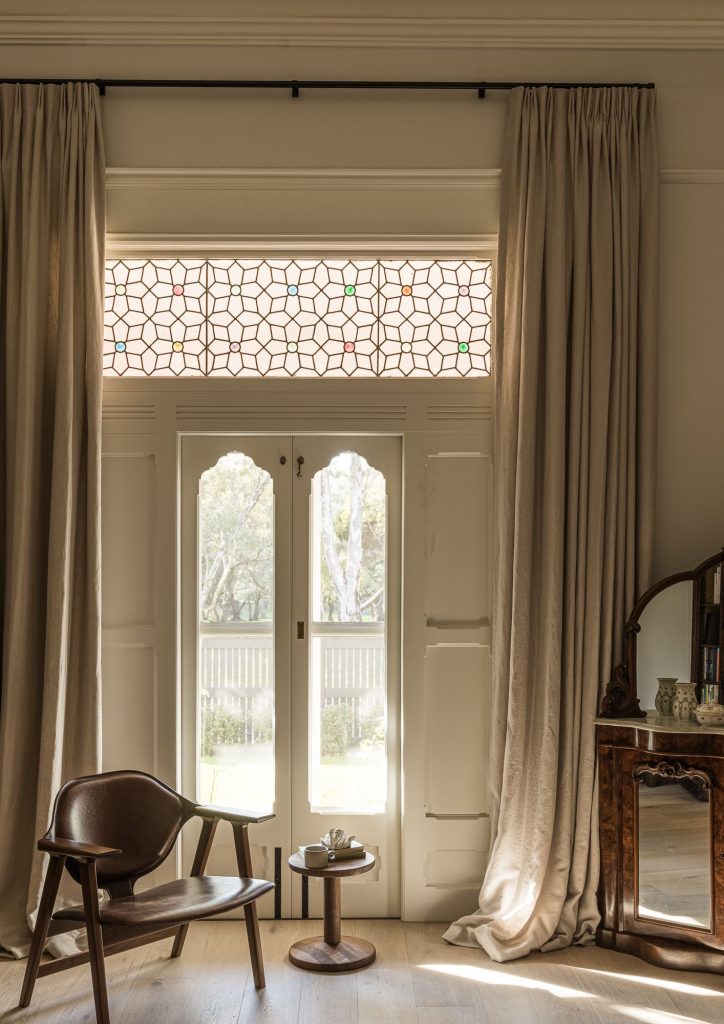 "Visual arts was a little too broad for me, so I think interior design was my third choice on my application for university, but I quickly discovered that it was the perfect meld of creativity and structure."
Her 2003 arrival at what was then Williams Burton further humanised a company that was predominately a "respected, practical, residential-based architectural practice in a little pond that was Adelaide," says Burton.
"Now the company has a far greater appreciation and overview of what it is about design that makes people's lives feel better and work better – as not just something that looks pretty or something that works well, but something that actually can affect the way you feel every morning when you get up."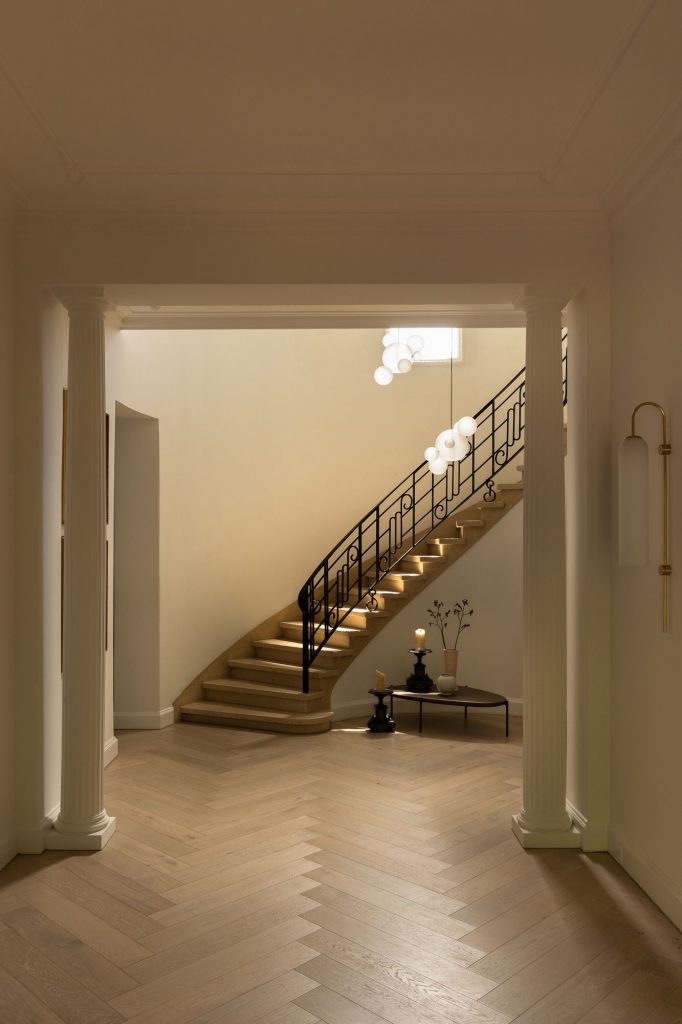 Continuing the looking back theme, Burton says he was drawn to more 'realist' design in his youth and early career.
"I've always been able to draw and I'd get frustrated if it didn't look, in my mind, real. And what drew me to architecture initially was probably a more pragmatic, practical and functional response to problems, rather than a theoretical base from an architectural perspective. Being exposed to more allied disciplines, I certainly gained a much better appreciation of the broadness of design as the blinkers were taken off."
Burton and Leopardi say WBL isn't the only practice to undergo such a transition, with its home base of Adelaide progressing significantly since they began their careers.
"I think it's changed nationally, but certainly the exposure to design through mainstream media or social media has altered things exponentially over the last 10 years," says Burton.
"Everyone's expectations have sort of turned it up. Design, in general, has become more public than it used to be or certainly was in 1996.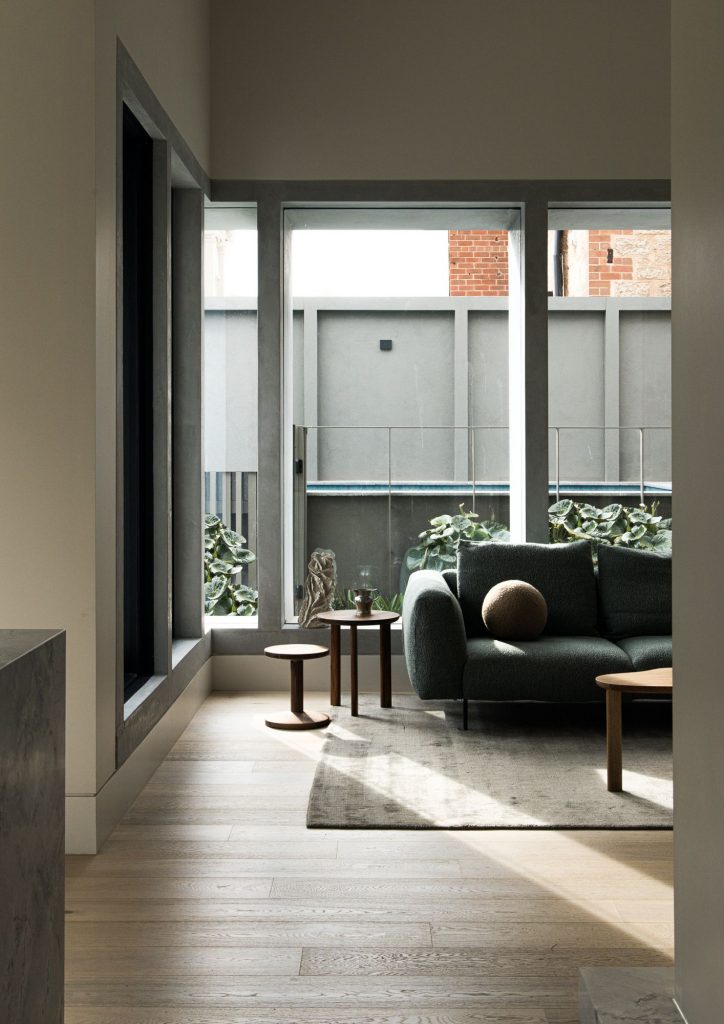 "I think Adelaide doesn't have a huge ego. In some respects, Adelaide likes to fly below the radar a little bit," says Burton.
"If you start looking at the eastern states, there's a lot more flash and dash in Sydney and Queensland. In Melbourne, if you can afford a Lamborghini, you're going to drive a Lamborghini and park in the street. In Adelaide, you keep it in the garage and take it out at night."
"Personally speaking," adds Leopardi, "I'm passionate about proving your location doesn't limit your ability to be creative, and creative in a way that feels like it can sit alongside what's been created by the best nationally.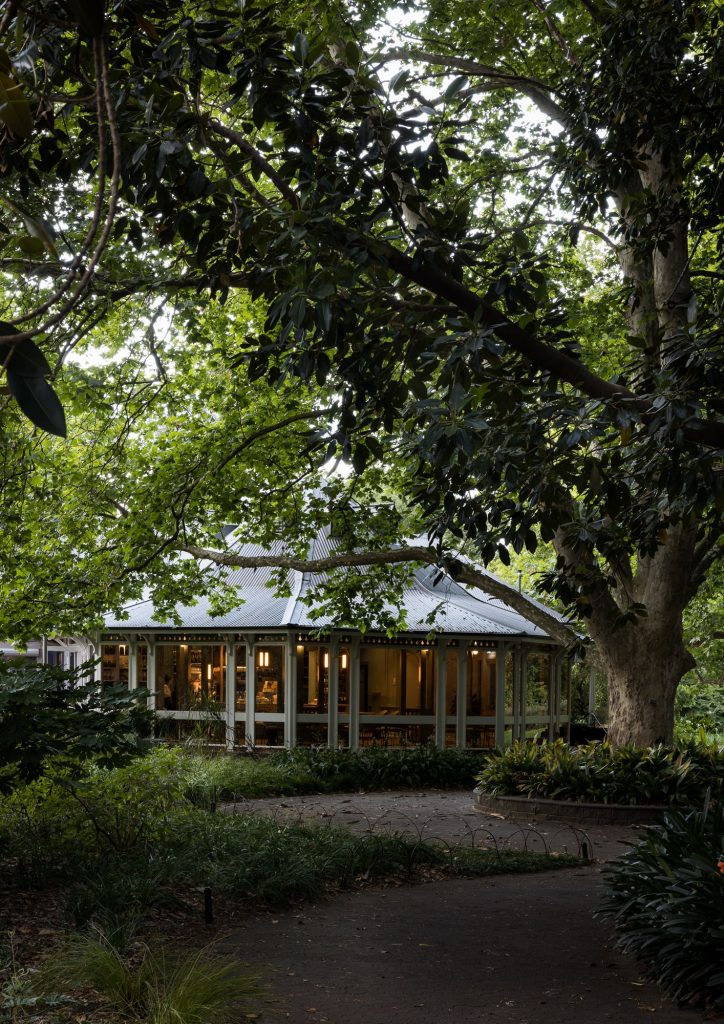 "I'd like to think we've reached a point where we're less apologetic and more just really celebrating the differences that our design perspective brings and how we're able to communicate the really unique, beautiful parts of our location through our design."
"You do more with less," adds Burton, "or you concentrate on the finer things, rather than the extravagant things. In many circumstances that can bring you a better result."
On that note, WBL was recently announced as a contender for the City of Adelaide Prize, representing the people's choice as part of the South Australian Architecture Awards.
Its nominated project, Restaurant Botanic, underwent a massive facelift to showcase a new brand identity and dining room.
Leopardi says Restaurant Botanic is an example of WBL's 'design sensibility' developed through its residential projects and "what it means to create a space that is immersive and tied to emotion and story".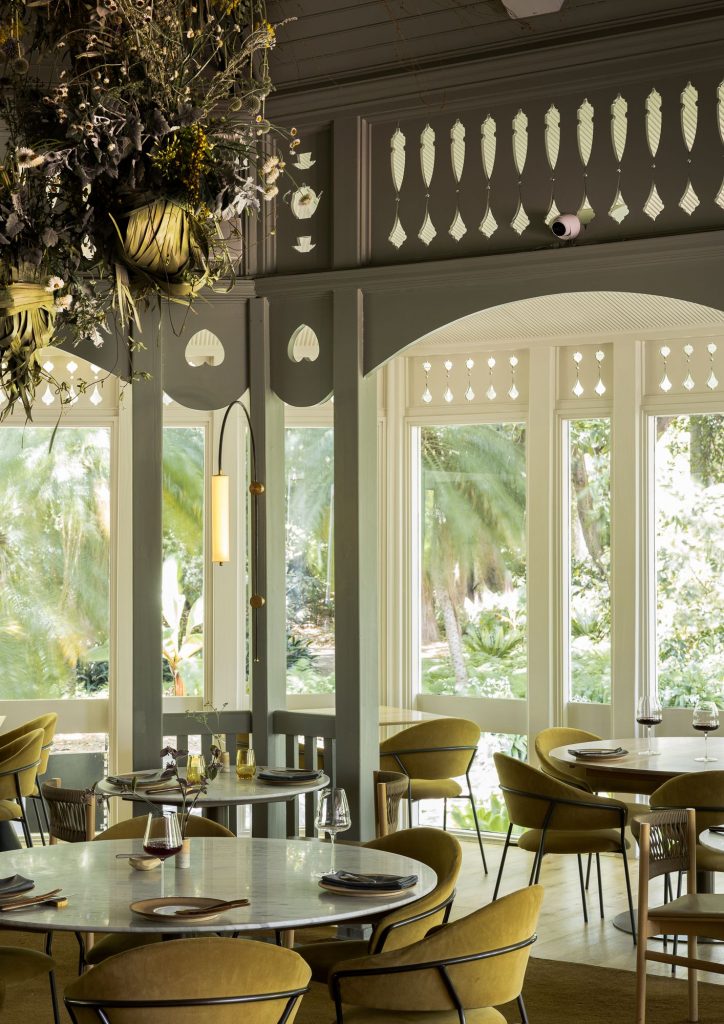 "I guess all of those commercial projects to varying degrees are underpinned by that appreciation.
"What we are looking to do is to continue the project typology, not necessarily seek it out, but bring together what we feel is our best value into a project."
Mirroring the surrounding Botanic Gardens, the restaurant is coated in varying shades of green with romantic hand-crafted details. It has been restored to age gracefully into contemporary design. Stimulating the senses, the verdant space is located in a rotunda of abundant light and character. The interior dimensions repeat the external circularity of the rotunda and encourage diners to inspect bespoke details both up close and from afar.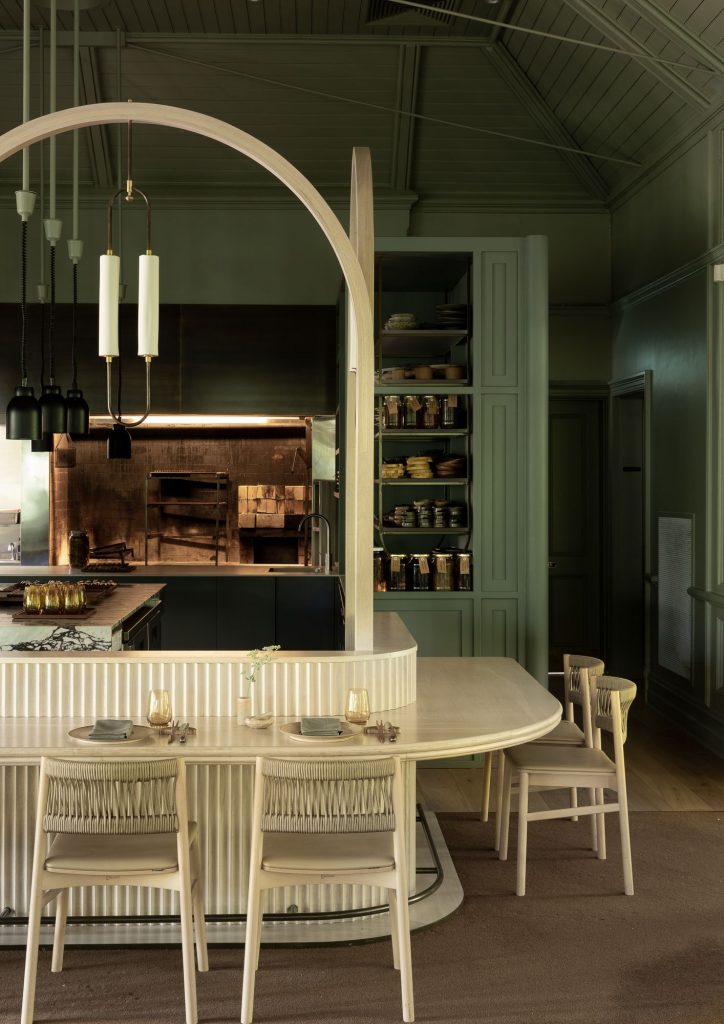 Along with some current residential and multi-residential projects in development, WBL's portfolio is packed to the brim following the 'rollercoaster' of the past two years.
"We feel really lucky that we've managed to get through this period. I think it's really affirmed that some of those bigger picture directions we'd like to take are the right thing to do," says Leopardi.
"We talk about elevating and celebrating life's daily rituals, so it just makes those simple things feel special, or brings a little bit of clarity or mindfulness to your use of the space. If we can do that at a baseline, then it's something that will last and that you will continually enjoy."
"We would like our designs to be a very long and enjoyable meal that's broken over plenty of years and decades," adds Burton.
"So you're constantly reminded that the space has got a wonderful flavour to it that keeps its beating heart as you enjoy living in the space."
Project photography by Caroline Cameron and lead image supplied by WBL.
Interested in more studio profiles? Take a look at ADR's conversation with Melbourne architect and IDEA 2021 winner Adam Kane about his carved and considered design approach.