The Taipei Performing Arts Centre, designed by OMA, has been completed in a compact and flexible space in the city's vibrant Shilin Night Market.
Led by Pritzker Architecture Prize-winner Rem Koolhaas and OMA managing partner David Gianotten, the building aims to be a place for "new possibilities in performing arts" in Taipei.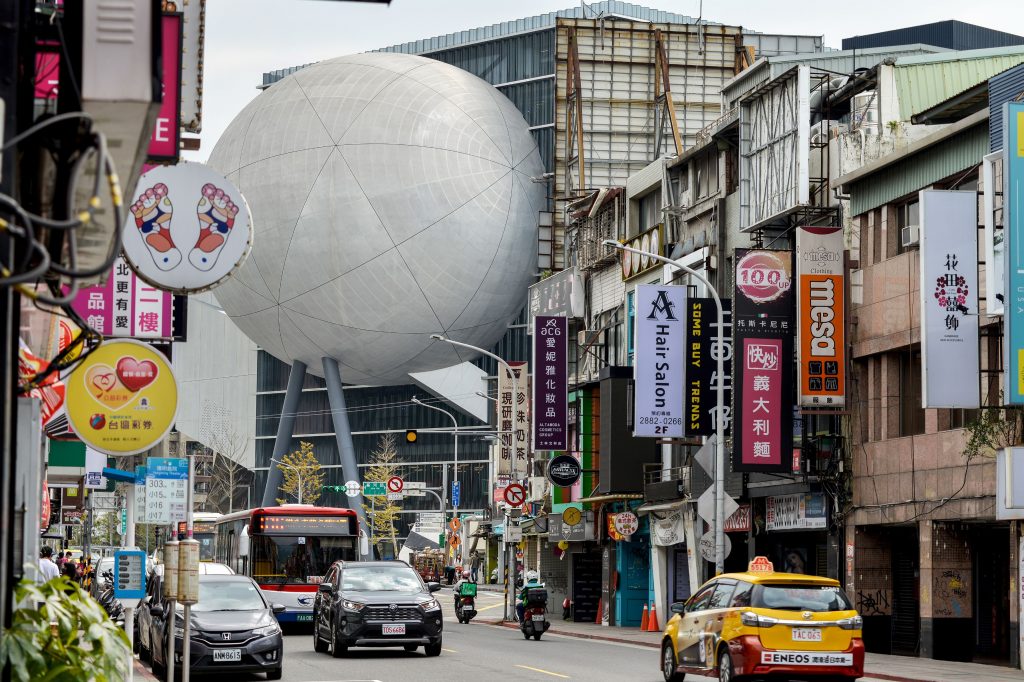 Described by OMA as "architecture in limbo", the Taipei Performing Arts Centre is an inclusive and iconic piece of institutional design.
The conception of the theatre specifically wanted to foster public engagement, which was achieved by accommodating classic and contemporary performances and installing a ground space, the Public Loop, to extend into the street life of Taipei.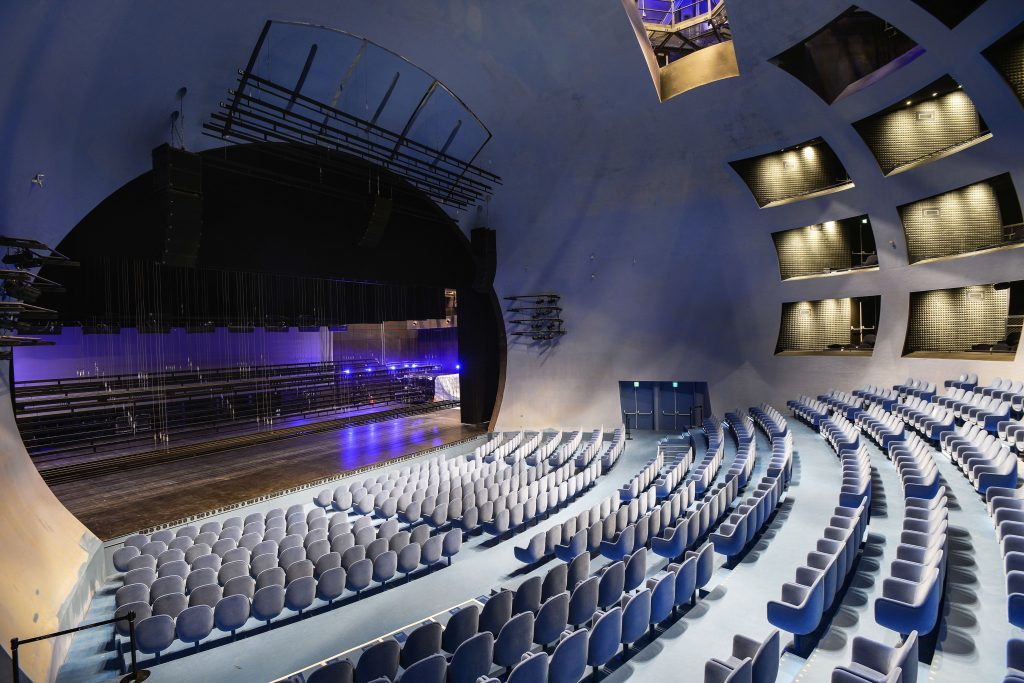 "Theatre has a very long tradition," explains Koolhas.
"We have seen contemporary performance theatres increasingly become standardised, with conservative internal operation principles.
"We want to contribute to the history of theatre. Here in Taipei, we were able to combine three auditoria in a particular way. We are interested to see how this architecture will have an impact in terms of extending what we can do in theatre."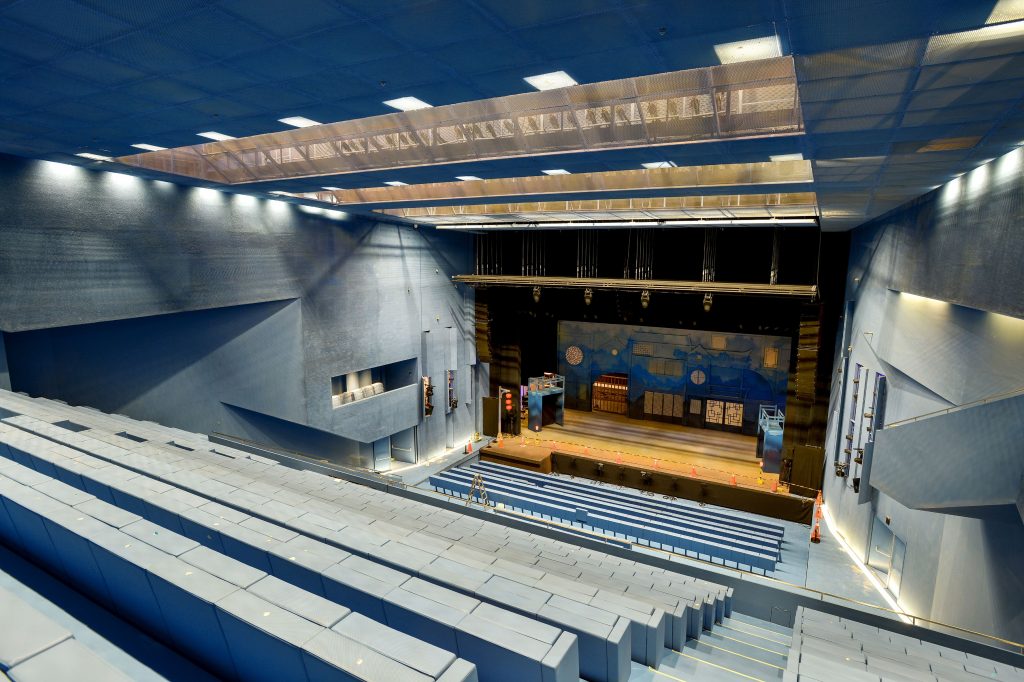 The building includes three auditoriums, which are an 800-seat Globe Playhouse, a 1500-seat Grand Theatre, and an 800-seat Blue Box plugged into a central cube.
The central cube houses the stages, backstages, and support spaces for the three theatres, and even enables the Grand Theatre and the Blue Box to be combined to form a 'super theatre'.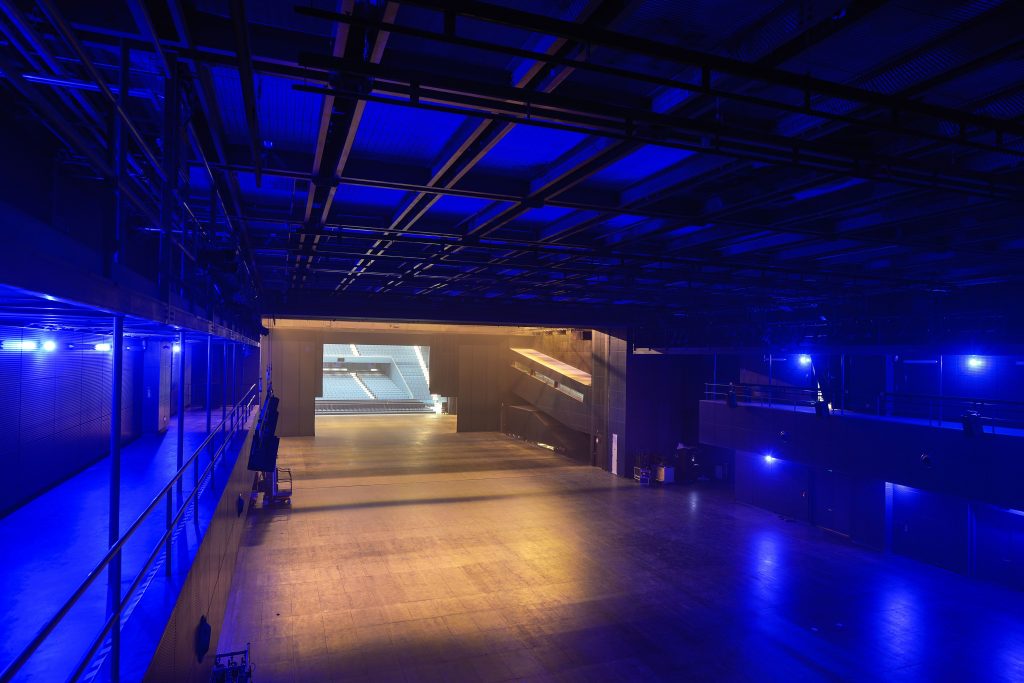 And from the exterior, this cube provides the centre with its most prominent characteristic, which is also lifted off the ground to provide free access for the public to walk the theatre's infrastructure and spaces of production that are typically hidden.
OMA also designed portal windows along the Public Loop to allow visitors to inspect the performances inside and technical spaces in between the theatres.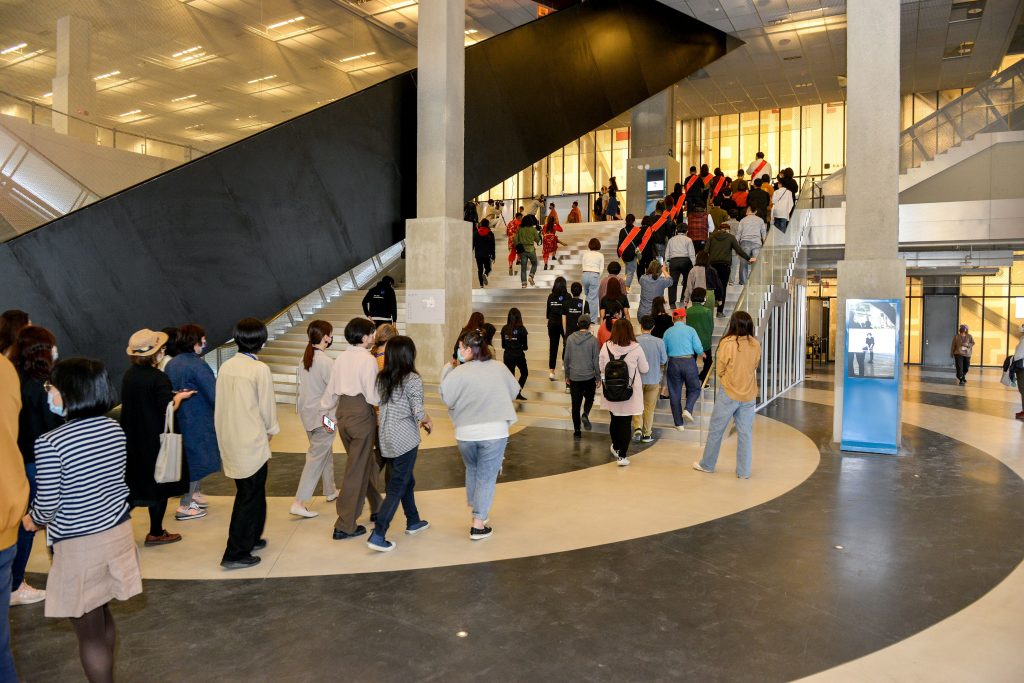 Commissioned by the Taipei City Government in 2009, and officially opening to the public in August 2022, the centre, according to Taipei Performing Arts Centre chairman Liu Ruo-yu, poses "significant meaning for the arts."
"It is special in the sense that it is a platform that grows together with the younger generation. Their continuous reflection and practice will result in a spectacular arts scene in the future."
Photography: OMA by Chris Stowers
OMA is an international practice operating within the traditional boundaries of architecture and urbanism. OMA is led by eight partners – Rem Koolhaas, Reinier de Graaf, Ellen van Loon, Shohei Shigematsu, Iyad Alsaka, Chris van Duijn, Jason Long, and Managing Partner-Architect David Gianotten.
Late last year, ADR covered OMA's first office in Australia, which joined four others stationed in Doha, New York, Hong Kong, and the flagship Rotterdam office in the Netherlands.