The Hassell + OMA joint venture design for WA Museum Boola Bardip at Perth's Cultural Centre has opened to the public, offering a 'collection of stories' about the State's diversity, history and contemporary culture.
Heritage buildings and new volumes have been connected to offer a variety of curatorial possibilities, and to create the sheltered, outdoor 'City Room' for public cultural programs and daily activities, including a nine-day cultural festival celebrating the opening.
"The collection of Boola Bardip is about telling stories, stories of the past, the current and the future, stories that relate to young and old, local and international stories," the Hassell + OMA tells ADR.
"The amount of stories and material is so inspiring that we had to take this as a conceptual starting point for this museum. The stories make the museum and come to life within the building because you can go through the museum in many ways and through many environments."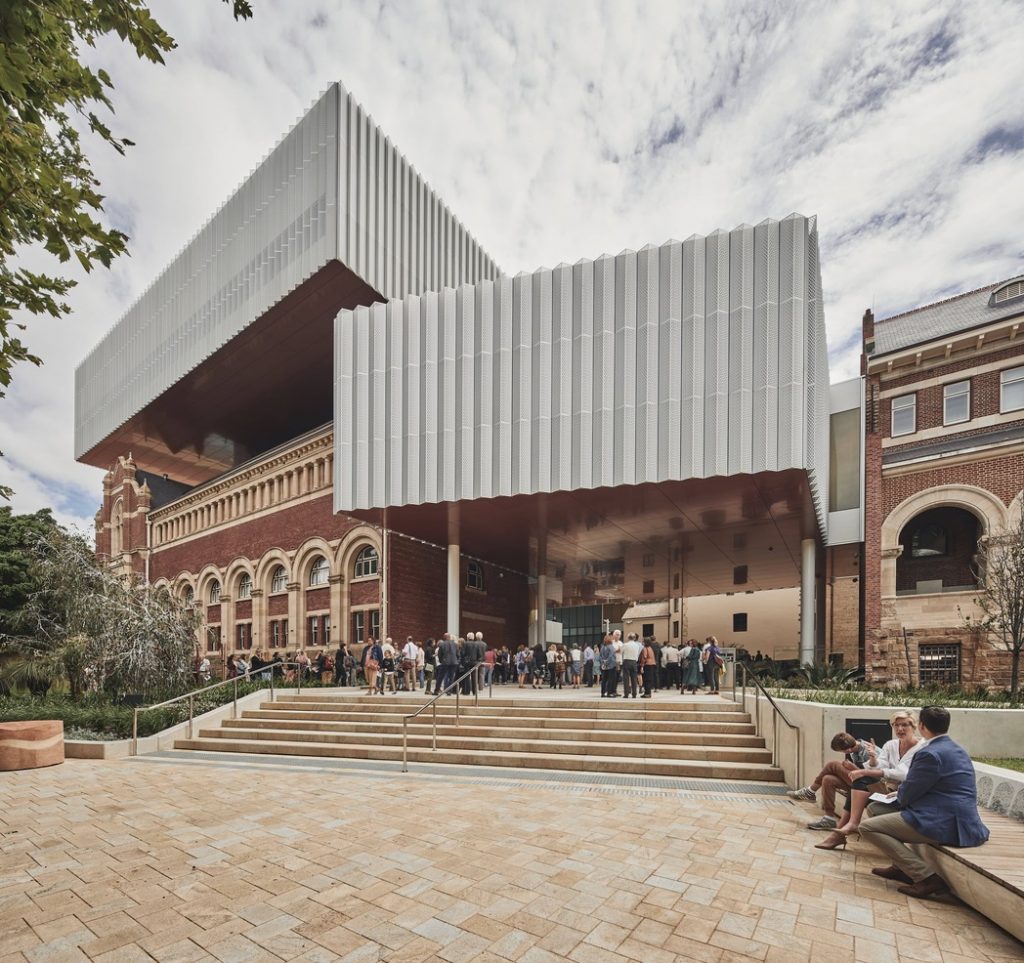 There are two circulation loops – one vertical and one horizontal – that connect the refurbished historic buildings and new structures, forging a narrative link between the Museum's stories while also offering multiple routes for different experiences of the Museum's content.
Hassell principal Mark Loughnan said: "The Museum carefully combines and embraces historic and contemporary architecture to provide opportunities for exploration, sharing of ideas, and ongoing storytelling." He added: "We are proud to have designed a new and unique architectural identity that also opens and connects generously to its context and the city."
The old and new structures embody the Western Australia's rich architectural and cultural history and offer spaces to share diverse stories to local and international audiences. Visitors can gather at the City Room for activities that shape the State's contemporary culture.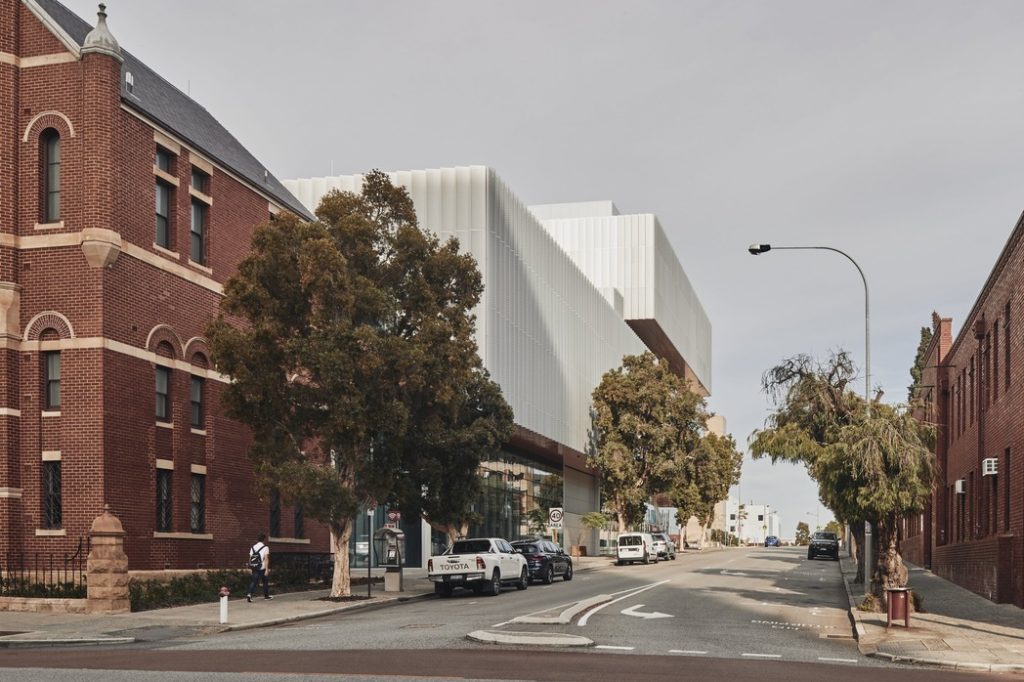 OMA managing partner David Gianotten said: "The Museum is deeply rooted in Western Australia. We are proud to have created an architecture where the State's culture is passed on and continuously made."
The Hassell + OMA team held many stakeholder sessions along with landscape architects in order to evoke this celebration of the State.
"We wanted to pay our respects to the original owners of the land as well as making a multifunctional, modern, and innovative landscape. The current design has reflections to the original landscape of the place and at the same time caters for meeting people to exchange stories."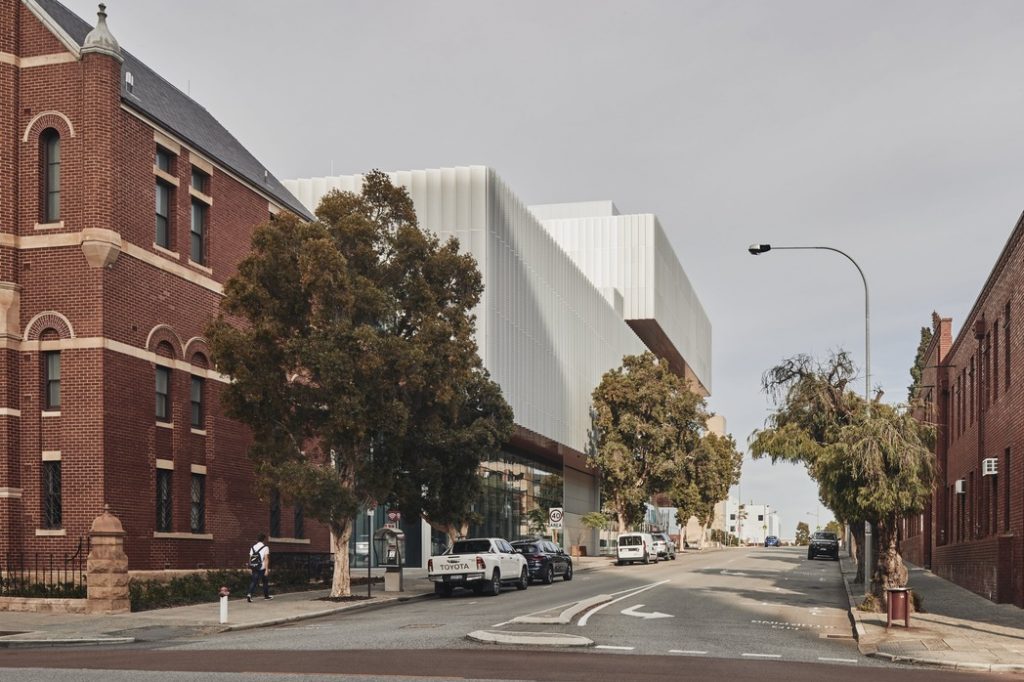 Hassell + OMA worked as one team in Perth to deliver the Museum in partnership with managing contractor Multiplex, drawing on both practices' extensive experience in design and construction of large-scale cultural projects.
Hassell design director and principal Peter Dean said: "We're proud to have successfully designed and delivered an international civic project that involved extensive collaboration with a diverse group of stakeholders, in particular the Whadjuk elders."
"This collaboration and local community consultation helped evolve the WA Museum Boola Bardip to become another legacy project for Perth's future as an international cultural destination."
Plan your visit to the WA Museum Boola Bardip here.
Hassell is playing an integral role in crafting the look of Perth's emerging built environment. Earlier this year the firm announced that they will lead the design of WA's Murdoch Knowledge Health Precinct, described as a "wellness landscape".
Photography by Peter Bennetts. Courtesy of Hassell + OMA.