The Victorian Government has committed to funding the construction of NGV Contemporary, Australia's largest gallery of contemporary art and design, with an Australian team of architects.
Located at 77 Southbank Boulevard, Melbourne, in the heart of the re-imagined Melbourne Arts Precinct, the new purpose-built gallery will be dedicated to showcasing contemporary art, design, fashion and architecture of local, national and international significance.
The gallery will be designed by an Australian architectural team, who will be appointed through a competition process. Once completed, the gallery will span more than 30,000 square metres, making it the largest facility of its kind in Australia.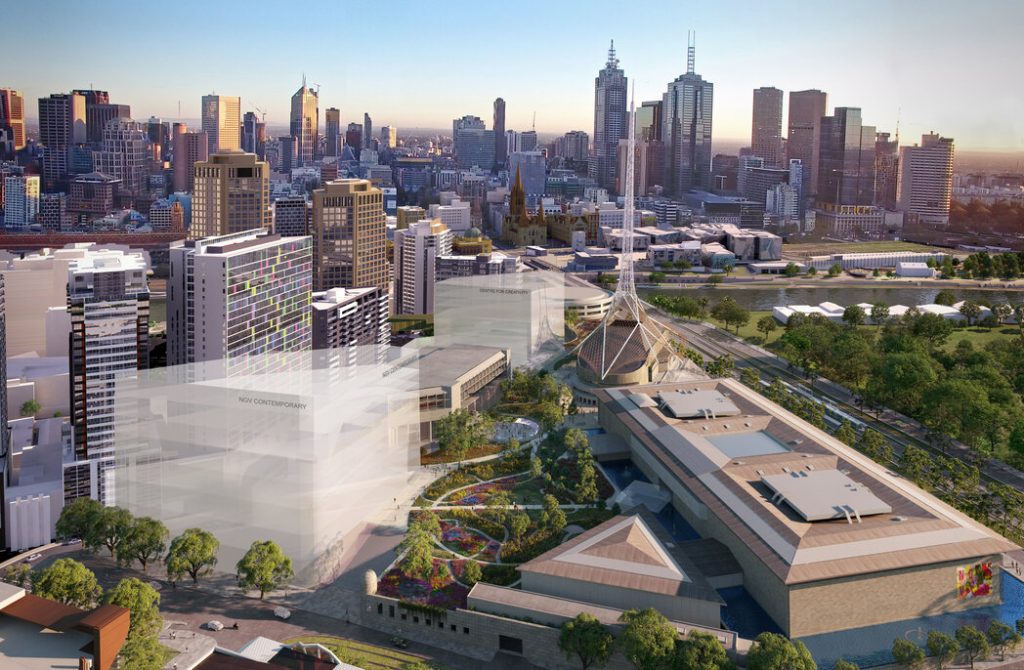 NGV Contemporary will enhance NGV's capacity to display contemporary art and design from the NGV Collection. The larger gallery spaces will also meet the demands of an ambitious exhibition program including the recurring NGV Triennial series.
Janet Whiting AM, president at the NGV Council of Trustees, says: "This state-of-the-art gallery will be a major attraction for millions of visitors from across Victoria, Australia and the world. NGV Contemporary and the surrounding Melbourne Arts Precinct will be an important beacon for tourism akin to New York's Highline."
"On behalf of the people of Victoria, I'd like to thank the Victorian Government for their extraordinary commitment to creating this vital cultural asset for Victoria," says Tony Ellwood AM, director, National Gallery of Victoria.
"NGV Contemporary will be a dynamic cultural hub that all Victorians will be proud to call their own and present an unrivalled opportunity to showcase Australian and international art, design and architectural practice to the world."
The NGV's 2020 Triennial opens on 19 December 2020. Works from Kengo Kuma will be among the 86 projects on display. ADR spoke to BTVV that has designed a speculative interior for the Triennial that pokes fun at Melbourne's ubiquitous, low-quality property development.
Lead photo: The new 18,000 square metre public garden facing south (artist impression) HASSELL + SO-IL