BTVV has designed a speculative interior as part of the NGV Triennial that pokes fun at Melbourne's ubiquitous, low-quality property development, while also teasing our penchant for homogeneous, white on white interiors.
The installation builds on the group's Svizzera 240: House Tour exhibition, which took home the 2018 Venice Architecture Biennale's Golden Lion, and will be part of the NGV Triennial when it opens in Melbourne on 19 December 2020.
Zurich-based BTVV, which is formed by Alessandro Bosshard, Li Tavor and Matthew van der Ploeg and Ani Vihervaara, describes its latest installation as a deep dive into the "mysterious and hyper-competitive" world of real estate advertising and sales in Australia.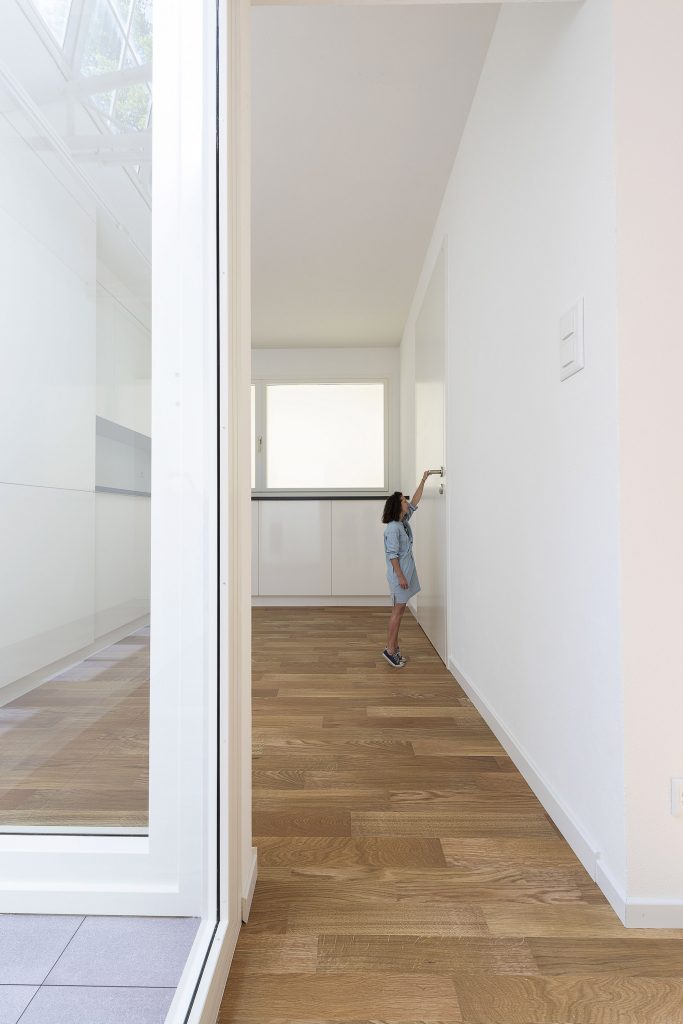 "We started by exploring the neutral, kind of flexible background architecture that we were seeing pop up over and over again in these advertisements," van der Ploeg tells ADR.
"And we noticed, that when you stripped away the exterior and stripped away the plan and the applications, the occupants were living in something that was largely the same, whether it was by an anonymous developer or a public housing board or a star architect."
"And I guess, we would be somewhat critical of saying that it is actually neutral or background, as these interiors are constrained and very controlled and there's just a lot of tension within the narrative," adds Tavor.
"In a certain way it's really conditioning how we live."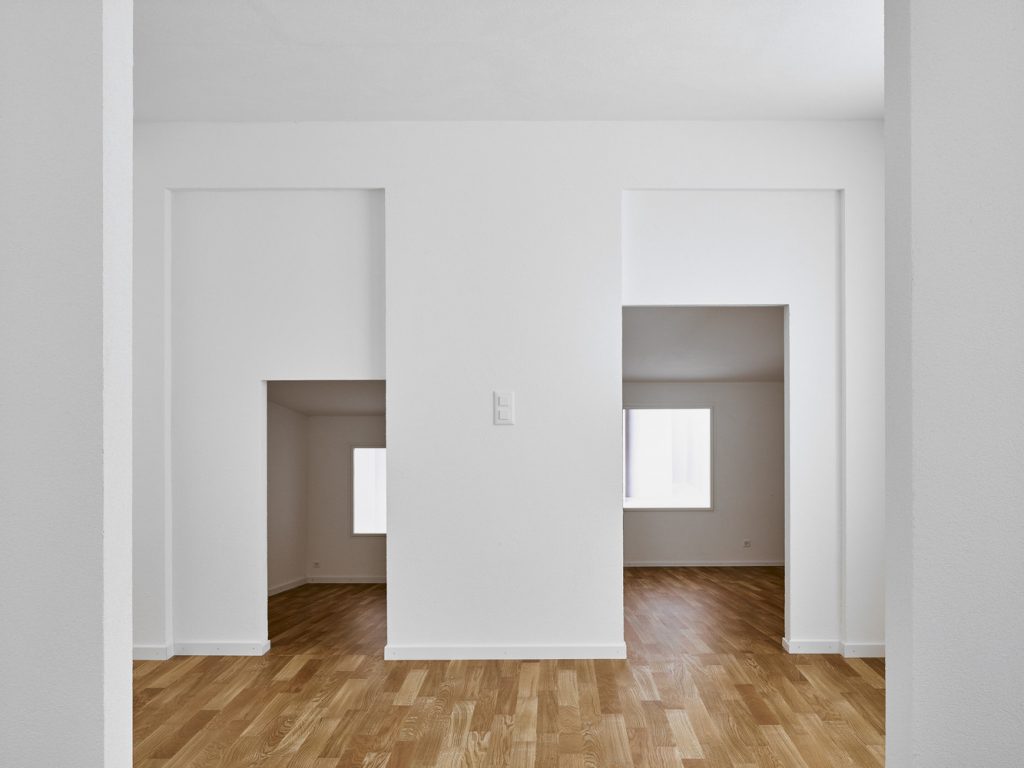 In the story that will accompany Walls 4 Sale: near new and supersized 2020, the NGV has sold the air rights above it to build a new residential apartment building.
Visitors will be invited to explore two of these "model apartments", set up within the gallery, which at first appear as a generic, mass-produced apartment developments in inner-urban Melbourne, but are actually an architectural collage of the 'worst practices' of local real estate.
"You enter in through an apartment corridor, which shrinks down to nothing," explains van der Ploeg.
"Then as you go through each of these rooms in the apartment, the scale changes. So the rooms become much bigger or much smaller. You might come across a giant kitchen island or a very small bathroom, a windowless bedroom or furniture in a living room that shrinks down to nothing."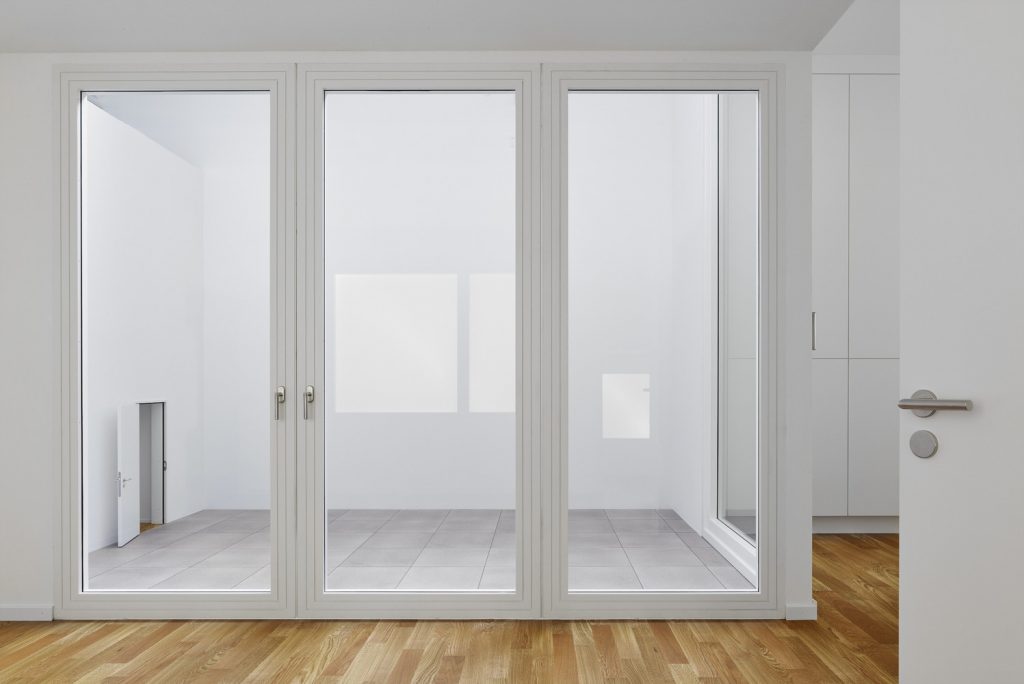 To design the satirical work of architecture for the NGV Triennial, BTVV researched the local real estate industry, while working with RMIT University architecture students to draw out the particulars.
"We put together a kaleidoscope of generic interiors that we collected from Melbourne house searches online," says van der Ploeg.
"We collected hundreds of these images and then compressed them down into one space. So the weird, heavy perspectival photographs and the blank white walls or the windows with views that have clearly been Photoshopped in.
"And, of course, you can't tell scale or dimension in these images, which is really at the heart of the installation."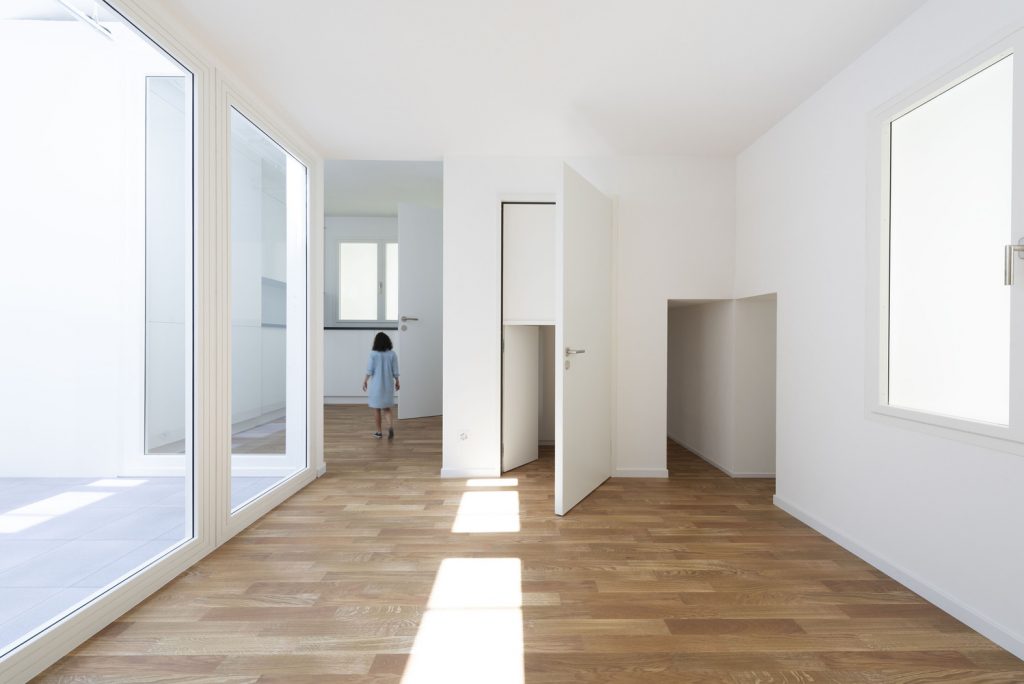 In this, the group says Australian real estate advertising differs from what it found in Europe.
"The images we were researching in Switzerland were made by the architects or architectural photographers hired to focus on the architectural qualities within the interior," explains Tavor.
"In Australian real estate images, it's always about, look, 'There's a closet, there's a bedroom with a window, there's a view. It's all the economically driven attributes that the images want to show – an accumulation of how much the apartment is worth."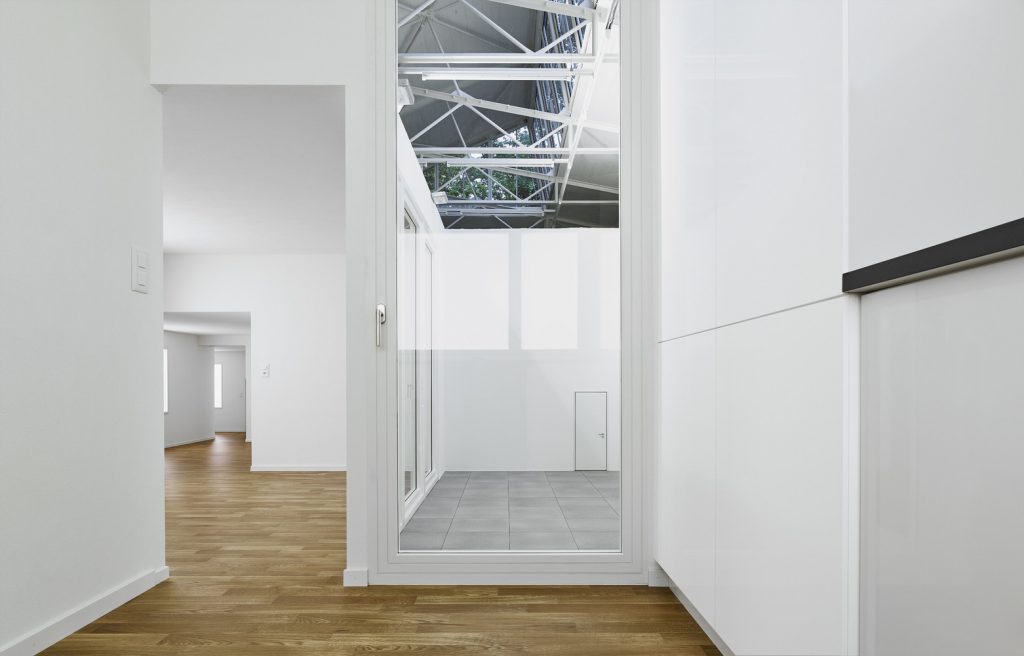 Earlier this month, senior curator of the NGV Department of Contemporary Design and Architecture Ewan McEoin described Walls 4 Sale: near new and supersized 2020 as a timely conversation starter on the future of architecture in this country.
"Australia is filling up with these cheap apartments, which are being pulled up very quickly to be sold as investments, and the sales strategy is to build the cheapest possible building and fill it with sexy bench tops, taps, cooktops and toilets," he said.
"In this way, architecture becomes irrelevant. In fact, all architects are doing is specifying the expensive appliances that are being used to sell us these apartments.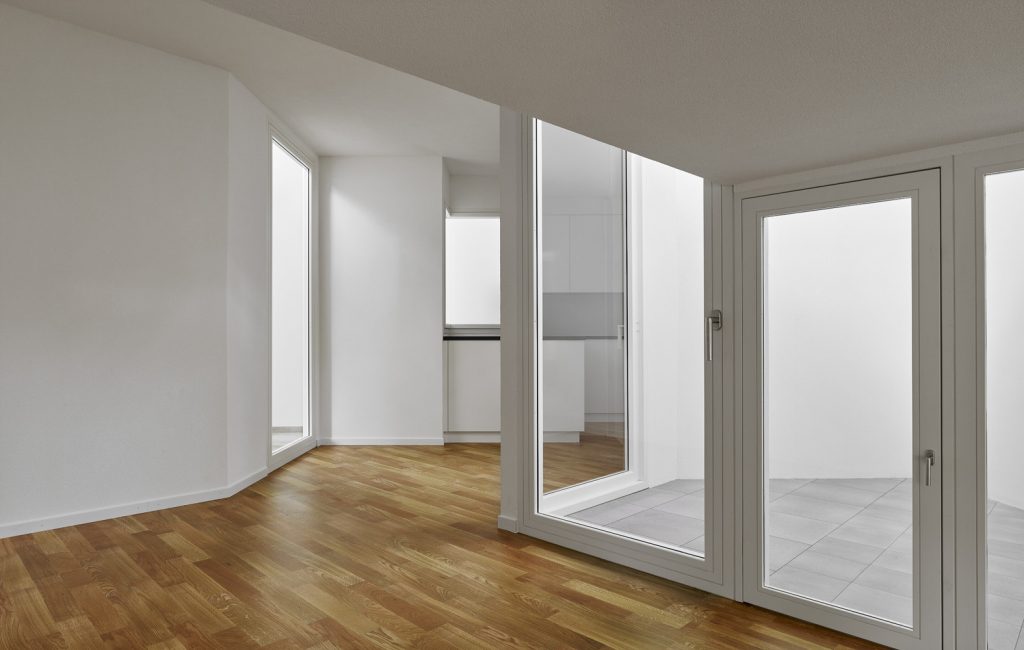 While the NGV Triennial installation will invite audiences to seriously reflect on these issues, BTVV says it's also deliberately designed to be visually arresting, quirky and, at times, hilarious.
"Architectural exhibitions are very, very dry most of the time, very focused and very serious, which is good, but you just tend to forget them," says Tavor.
"Humour for us is one strategy to get people's minds open to the content, and it's also a strategy for critique."
"An exhibition is not a book," adds van der Ploeg. "You can't convey a lot of historical information or theoretical arguments, but you can provide a spatial experience that is strong, funny and humorous.
"So that when someone is reading about housing in this country later on, they might have a flashback to this exhibition and how they felt there."
Lead photo: Project team. Swiss Pavilion at the 2018 Venice Architecture Biennale. Left to right, Ani Vihervaara, Alessandro Bosshard, Li Tavor and Matthew van der Ploeg. Photo: Keystone / Christian Beutler.
Walls 4 Sale: near new and supersized 2020 is on view at NGV International in Melbourne from 19 December 2020 to 18 April 2021.