Golden Age Group has revealed the first look of its boutique commercial office building on Little Collins Street in Melbourne. The project is a collaboration between Cox Architecture, Hecker Guthrie and Jack Merlo
Reaching 27-levels high, the state-of-the-art building is designed as a vertical community that intertwines lifestyle and corporate, and is expected to set a precedent for 'new normal' office architecture post-pandemic.
Level 2 to Level 26 comprise of column-free floorplates offering sun-drenched office spaces with maximised floor-to-ceiling heights of 2.7m to create an environment that promotes productivity, with an additional wrap-around garden terrace on Level 8.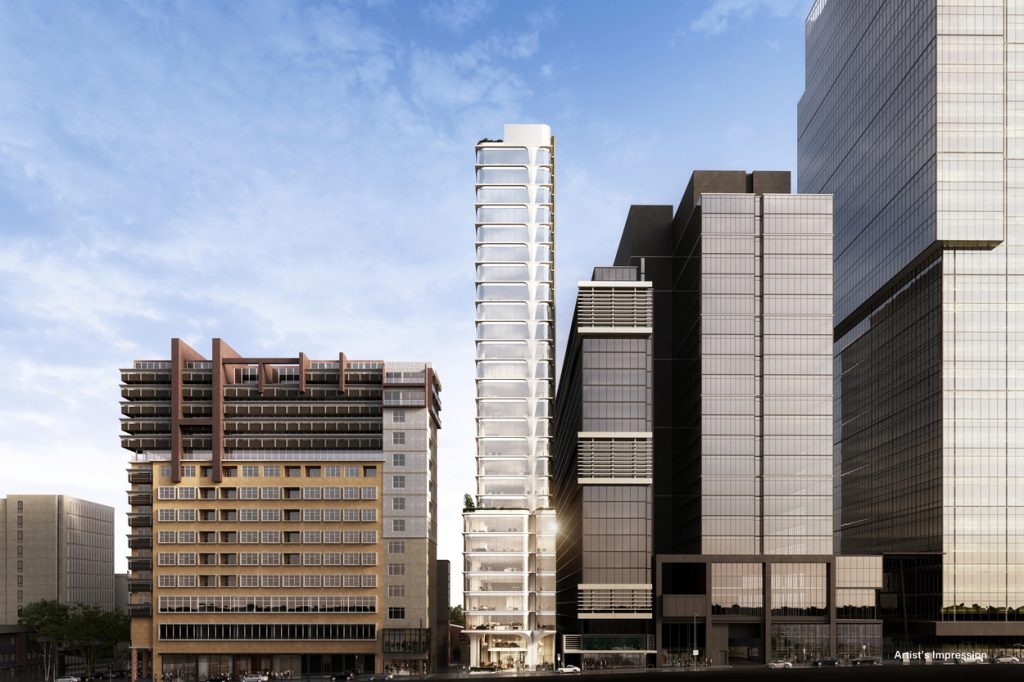 One the building's most innovative features is the subterranean end-of-trip facilities. Visitors will have access to private change rooms with showers and towel service, individual storage lockers and a waiting lounge complete with magazines, newspaper and refreshments.
Hecker Guthrie drew inspiration from first-class lounges to create a high-end experience that provides a relaxing ritual to punctuate each end of the working day.
According to Paul Hecker from Hecker Guthrie, the motif of the project is unexpected finishes and fixtures that add warmth to what would normally be a cold and commercial type of project.
"The quick and easy assumption is that the office is no longer a 'must-have' in a post-COVID world but we believe many people over this time have also learnt the very high value of having a designated workspace away from their home life that can offer balance and focus time.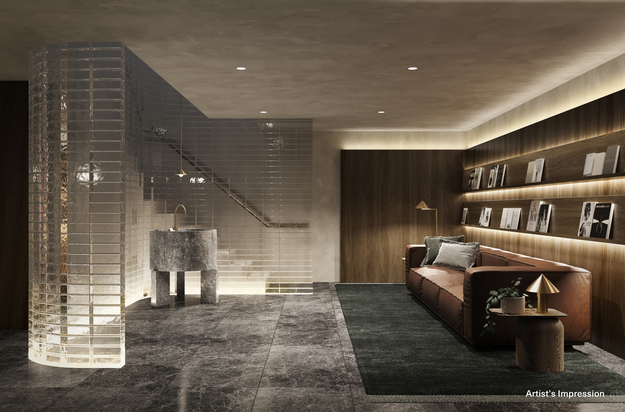 "We want the lobby to feel like a true hospitality space that has relevance to both day and night, a space to gather and meet. Likewise, the rooftop terrace goes far beyond a normal amenity for a commercial building, it offers a space that can be utilised for functions and parties, akin to a hotel bar," says Hecker.
130 Little Collins Street will be a building of high environmentally sustainable design with certification targets of 5-Star NABERS design potential, 5-Star Green Star Design and As-Built, in addition to WELL Certification as a means of improving the health and wellbeing of its occupants.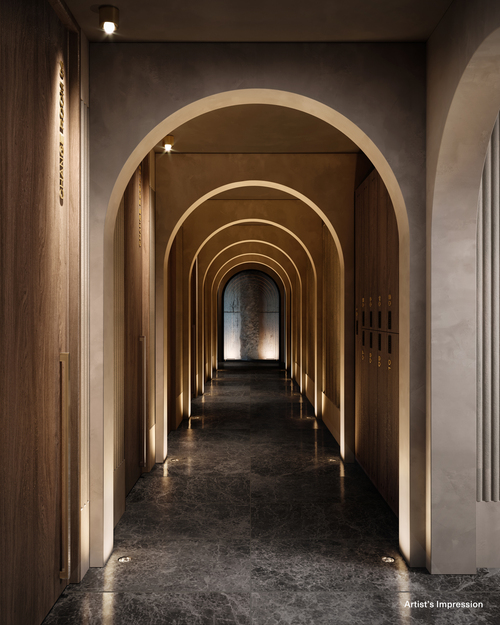 Cox Architecture Director Eliza Suffren said that even before the seismic changes affecting commercial building design in the last year had become apparent, they were tasked to both redefine and reimagine the 'commercial' offering.
"Golden Age's vision was to create a building that is well-suited to the known and emerging demands of our 'new normal' and that is exactly what 130 Little Collins is – it is stepping away from the 'glass box' typology to deliver something unique," says Suffren.
Workplace design specialist Unispace has created a predictive tool that models expected office re-occupancy levels post-COVID-19. Early analysis shows that offices will be at least 20% smaller post-pandemic.

Artist impressions courtesy of Golden Age Group.