We catch up with Jo Lawless, one half of Lawless & Meyerson, a finalist for the IDEA 2020 Emerging Designer of the Year award.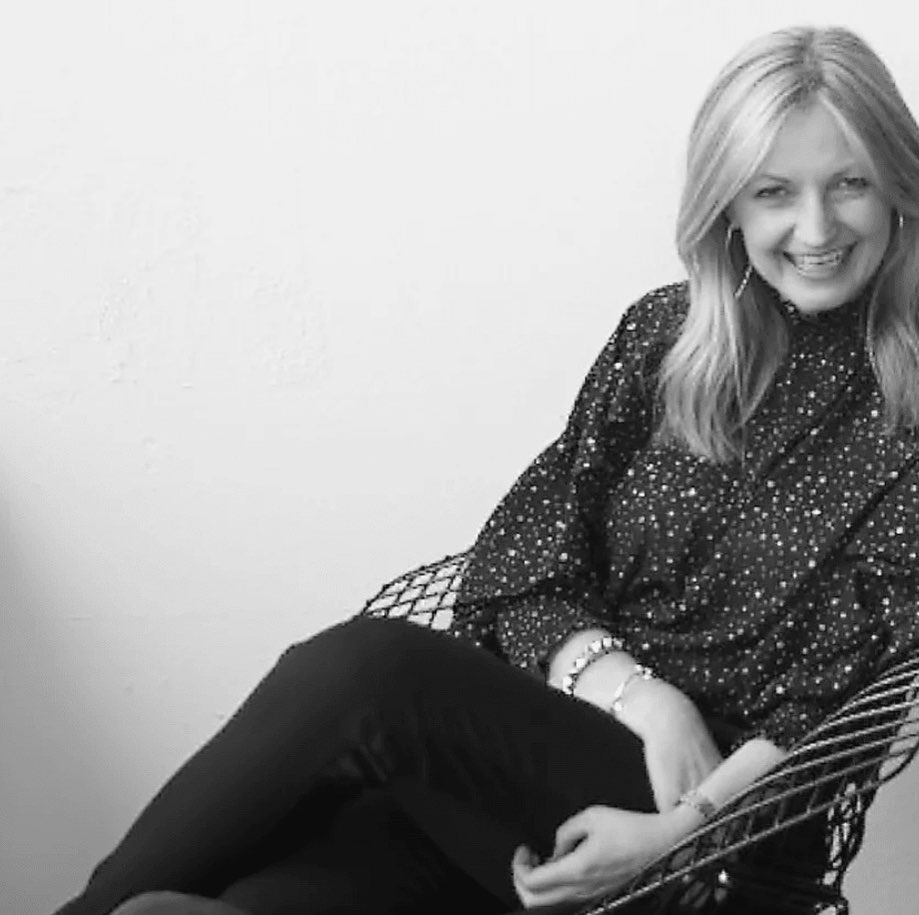 The Sydney interior design studio that started as a wing of Brian Meyerson's architecture practice, MHNDU, blossomed into its own fully fledged brand in 2015.
Today, it's best known for its beautiful, authentic finishes. Projects with monochromatic spaces that harness natural materials and texture to create calm, clean, layered interiors that use glamorous materials in an informal way. In Lawless' words, "Celine over Versace".
The studio submitted just one project to IDEA 2020 – it's own newly unveiled office space, which it shares with MHDNU, and which earned it a spot in the Workplace Under 1000sqm category, alongside the Emerging Designer nod.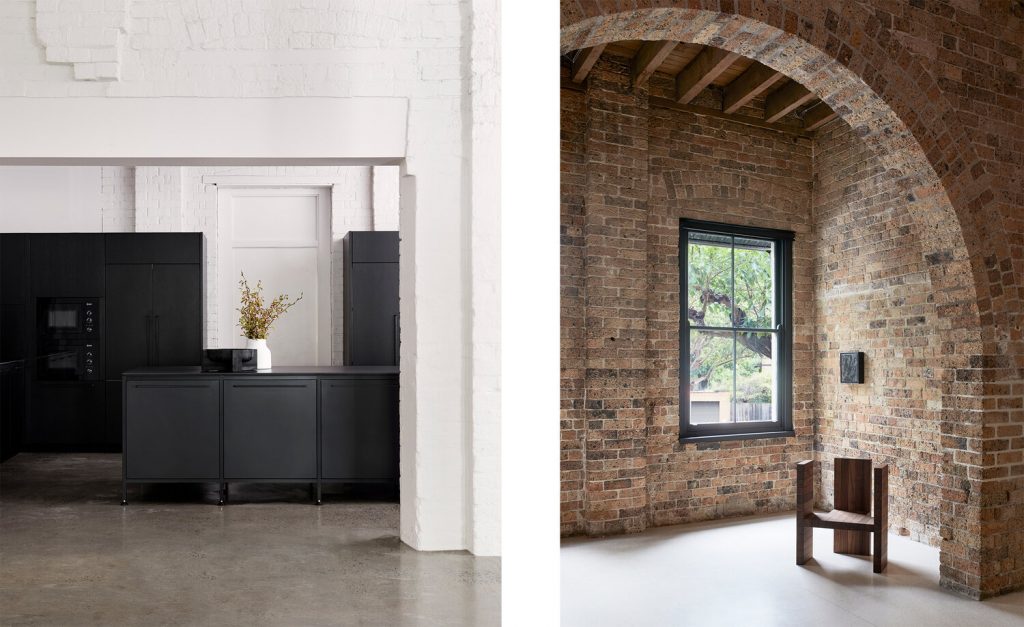 Located in the former Wilsons Steam Laundry in a Heritage-listed warehouse in the heart of Surry Hills, the space is quintessentially Lawless & Meyerson – interesting stones and natural timbers, exposed brickwork and raw and natural finishes that celebrate the beauty and scars of the exisiting architecture rather than conceal them.
For such an elegant and minimalist project, Richard's Lane was impossible to get out of my head. I had to meet one of the minds behind all that understated beauty – Jo Lawless herself.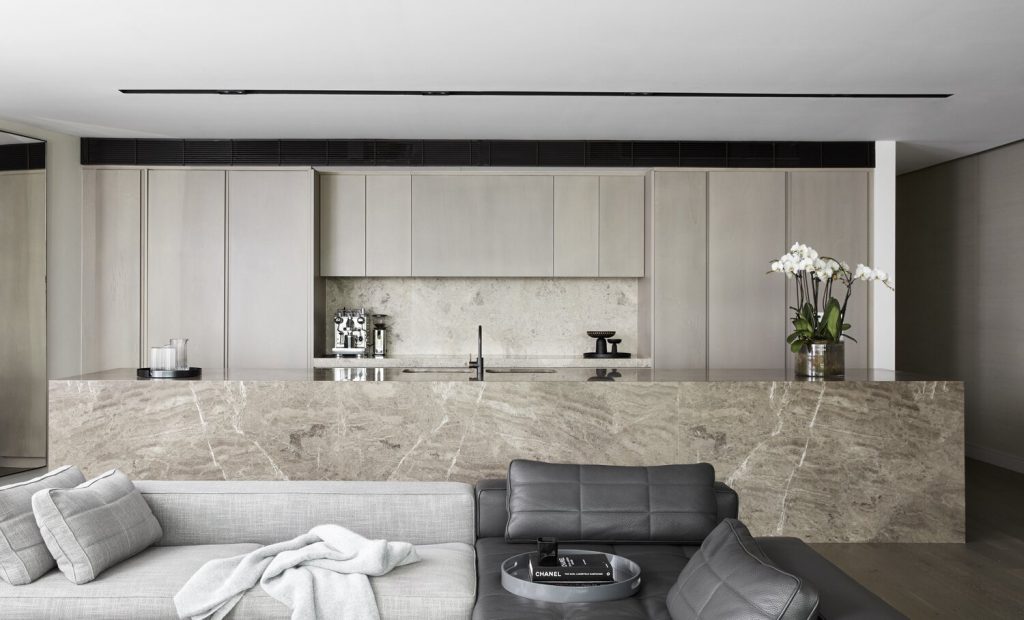 ADR: Hi Jo! Tell us a little about yourself and Brian.
Jo Lawless: Brian and I started working together eight years ago, after spending 10 years at Burley Katon Halliday (and a few other jobs before that). I originally set up the interior design studio within Brian's architectural firm MHNDU (Brian is also its founder and principal).
The plan was to run the interior design part of the business as a separate business unit for a while and then eventually create a new company. Once we knew it had potential, we created Lawless & Meyerson in 2015. We started with three employees and now we have eight.
How do you describe Lawless & Meyerson's design sensibility and aesthetic?
JL: The aim is always to make sure we understand what the client wants and deliver while doing it in 'our way'.
We like to keep things simple and a little pared back. We tend to keep everything quite monochromatic and play with textures. The materiality of things is important, and we try and deliver a simple, sophisticated type of space.
We work in a very high-end environment most of the time, but we like to understate the elegance. There might be moments of flash, but the overall effect is not glitzy. If you were to compare it to fashion, I guess the goal is to be Celine not Versace.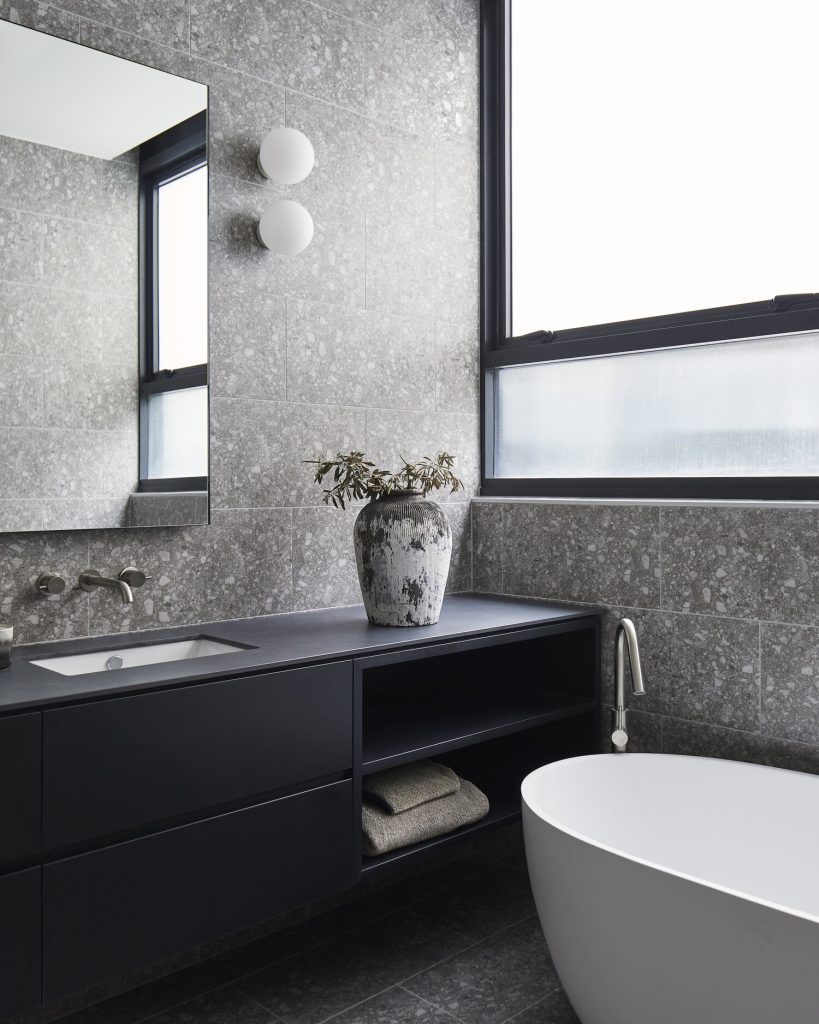 What does being shortlisted for IDEA 2020 mean to you and Brian?
JL: Its very exciting for us. It's funny as we've both been working in the industry for quite some time now (Brian for over 35 years, myself almost 25 years) but Lawless & Meyerson is new and emerging (unlike us!).
So to be recognised among peers is always very humbling and rewarding particularly as the design talent in this country just keeps getting better and better.
What was one of your biggest lessons learned since starting Lawless & Meyerson?
JL: It's very different working as a designer in a studio to becoming the studio.
We all learn how to design, but running a business, bringing the work in, dealing with clients, staff, accounts and just generally keeping the wheels turning and knowing that the buck stops with you is not something we are taught, so you sort of fumble along and do the best you can.
Brian has run his own firm for a long time, so he brings a wealth of experience in that regard. As for me, I have a new found respect for all of my previous employers! That said, we both find it incredibly rewarding and enjoy the autonomy owning your own business brings.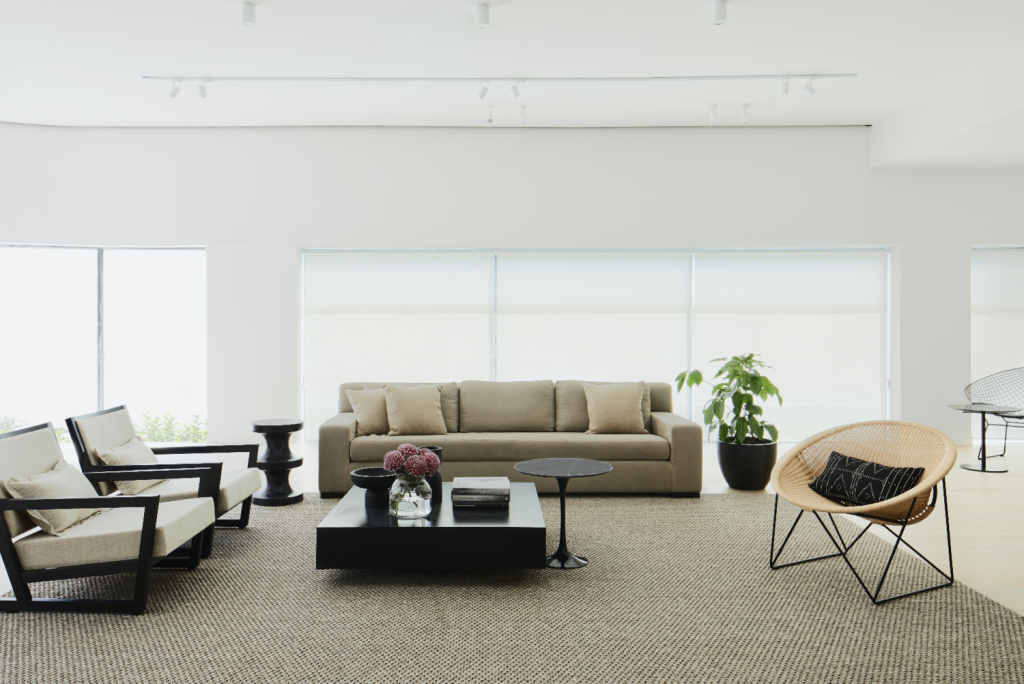 What are your top 3 main sources of inspiration/influences?
JL: Inspiration comes from all sorts of weird and wonderful places. It could be as simple as sitting at a café in Rome (I'm remembering those days when we could travel) and noticing a tile pattern on the floor to a much grander gesture. It usually happens when you're not looking for it.
Travel has always had a huge influence on us as a practice. Being exposed to other cultures is incredibly important as there's more than one way to live a life, use a space, cook in a kitchen. Looking out is as important as looking in.
What would be your dream creative project or a collaboration?
JL: Designing Aman hotels (a luxury hotel group headed by Vladislav Doronin).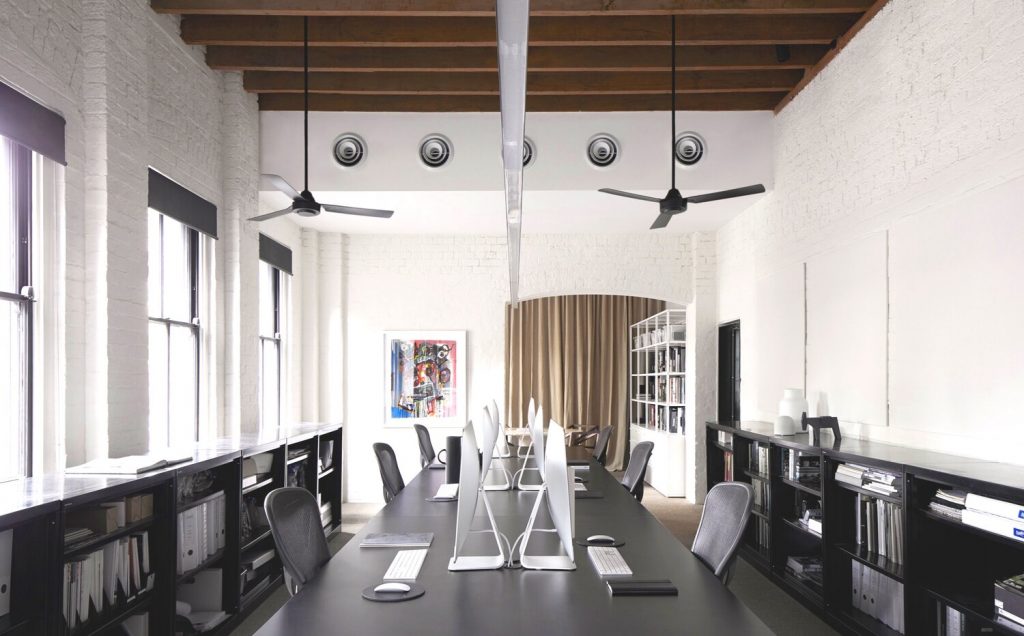 What advice would you give to emerging designers who want to follow your path?
JL: You have to have passion to work in anything creative. Passion, lots of hard work and surround yourself with inspiring, talented people that make you feel good.
What's next?
JL: We are currently working on a penthouse in Taipei, Taiwan, a holiday home in the forest outside of Hanoi, Vietnam, a few large houses in Sydney's eastern suburbs (of which MHNDU is the architect), a couple of beautiful renovation/restoration projects – one being a Heritage house in Point Piper the other an old grand apartment in Potts Point, a very glamorous penthouse in Sydney's east and a few multi-unit developments.
It's a great variety of fun and interesting projects that keeps us all interested and engaged.
Over the next couple of weeks, we'll be hearing from some of IDEA 2020's other Emerging Designer finalists. See who else made the cut.
Photography: Dave Wheeler.