Hassell leads the design of Western Australia's Murdoch Knowledge Health Precinct, a new healthcare hub with a visionary approach to health and wellness that pays heed to COVID-19.
In charge of the architecture, interior design, and landscape masterplan, Hassell envisions the precinct as a wellness landscape, dedicated to treatment, mental health, education, aged care and all aspects of enhancing livelihoods.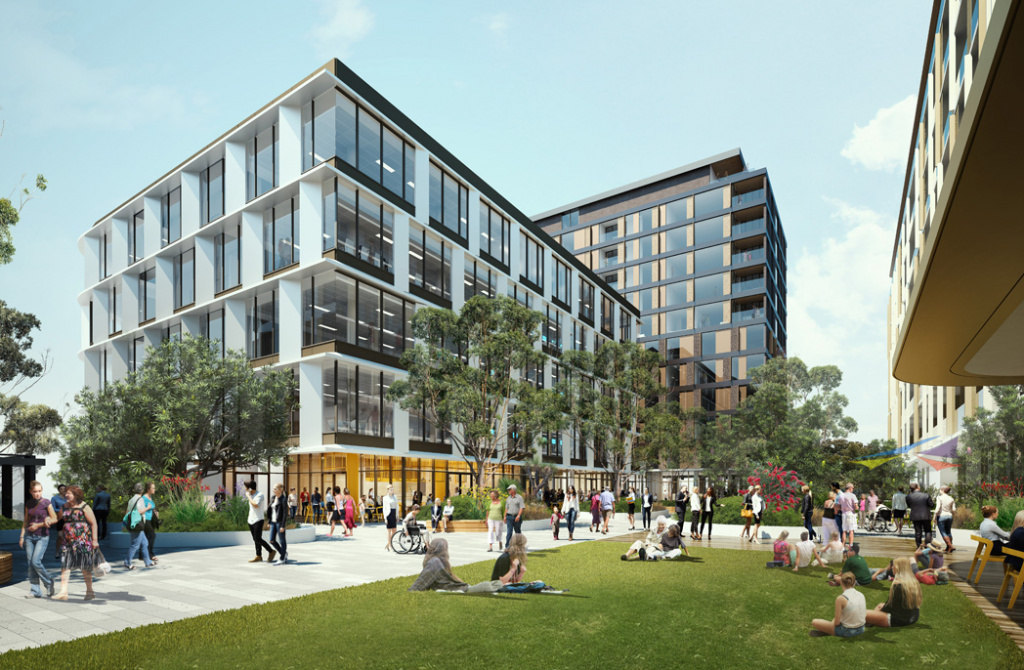 "Everything has been designed deliberately to complement each other. This will be more like a wellness community, where patients, staff, and locals will genuinely feel a positive difference by simply being there every day," says Hassell principal Jeff Menkens. 

With ambitions to decrease traffic and lift the pressure on local primary hospitals, the precinct will be a hub of activity with people at the core connected by public spaces that facilitate efficiency.

The precinct will also feature Western Australia's first 'Medi-Hotel', designed to accommodate patient's transition from treatment to recovery.
The 'Medi-Hotel' will be equipped with medical imaging, pathology facilities, a GP super-clinic and 60 patient rooms.
Hassell principal and design leader Peter Dean says the team was looking forward to working with master developer Fini Group on the project delivery over the next couple of years.
"It's particularly exciting to be involved in the creation of Western Australia's first Medi-Hotel that we hope will set a new benchmark in health and wellness," he says.
A focus for the precinct is the state-of-the-art mental health building with over 40 single patient rooms. The precinct design also incorporates more than 175 aged-care beds and extensive recreational facilities.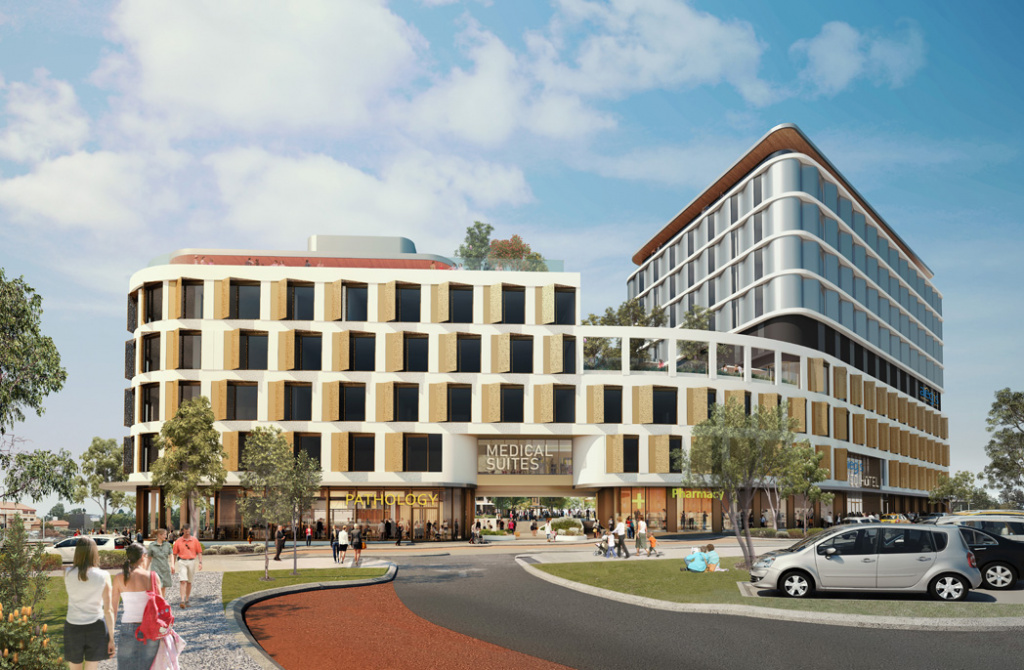 Multi-use integration is the core of the Murdoch Knowledge Health Precinct's innovation.
In addition to the 8000 square metres of medical suites, there's a commercial office building designed for a variety of working types and a hotel and residential apartment building with a section designed to the National Disability Insurance Scheme's Speciality Disability Accommodation standards.
The hub also harnesses the restorative potential of public space design, taking its cues from Hassell's recent healthcare facility work for the Herston Quarter and Fiona Stanley Hospital.
There's an adjacent cafe, bars, a restaurant and a supermarket to create a local community, encouraging spontaneous encounters and socialising for people who may otherwise be isolated.
"This diverse project also includes short-stay accommodation for family and support persons to be near their loved ones who may be isolated," says Dean.
"Being close by in a safe and comfortable space with access to nature is an important part of the patient recovery and wellbeing of their support network."
Hassell's precinct design is responding to the current COVID-19 pandemic and its revelations about the requirements for future healthcare facilities.
"With the current situation front-of-mind, it's important to consider adaptability. Spaces should be equipped to easily convert to intensive care units and allow for clear separation from other areas," adds Dean.
"We have promoted the use of single bed rooms to minimise cross infections by isolating and managing infectious patients. This also helps to increase flexibility to care for higher acuity patients, provides a greater level of privacy and facilitates quality rest and reduced stress. "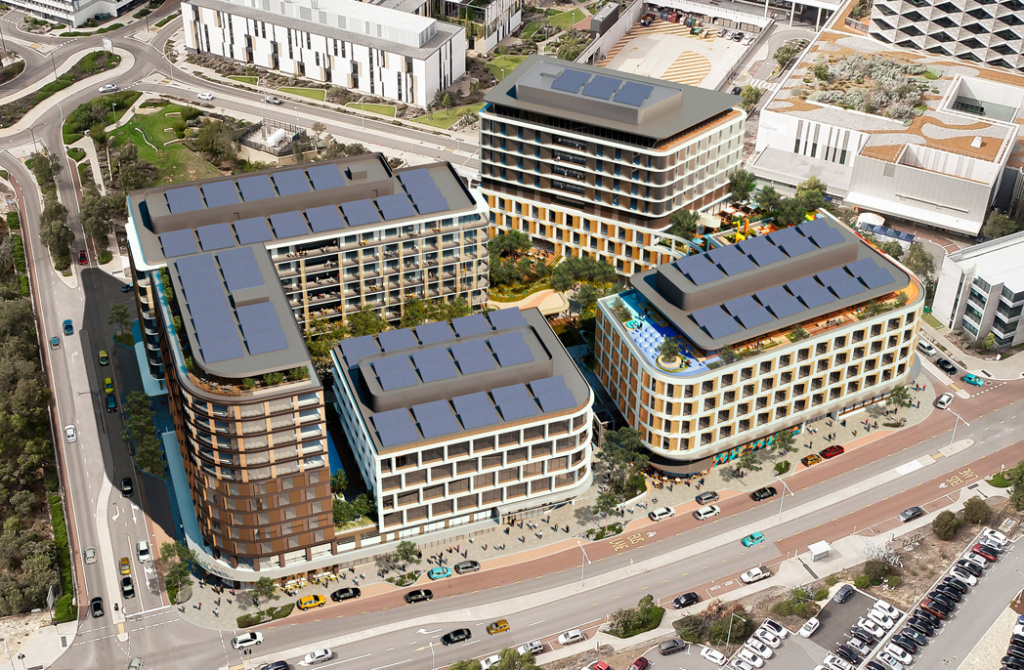 Sustainability has also been at the forefront of the entire design process, with a whole-precinct approach to energy efficiency and environmental response.
The project is set to achieve a 5 star green star rating and incorporates a wide range of sustainability measures including energy efficient systems, solar power, sustainable transport, and waste management.
The Murdoch Knowledge Health Centre joins Woods Bagot's new Adelaide hospital in healthcare facility designs that are being adapted to the COVID-19 outbreak.
Early this year, Hassell unveiled a new brand identity, website and podcast series. Read ADR's interview with Hassell's Managing Director Steve Coster and fellow Board Director and Head of Design Mark Loughnan about their new iconography.
Renderings courtesy of Hassell.