This month Hassell unveiled a new brand identity, website and podcast series that are opening up new conversations about the value of design in a fast-changing world.
As the 80+ year-old firm looks to the future, Hassell's Managing Director Steve Coster and fellow Board Director and Head of Design Mark Loughnan discuss the journey to transform how the international practice connects with its clients, talent and collaborators heading into the new decade and beyond.

What were the driving forces behind the Hassell rebrand?
SC: The world is changing fast and the opportunity for design to add value and make a difference is growing! The context of globalisation, urbanisation, and digitisation is presenting new opportunities
and challenges for our clients and projects. People are demanding more memorable, personalised experiences – and as the value of physical places and experiences increases, so does the value of impactful design.
So, our clients are looking to us for more than our design skills. They want us to help them unlock value for their business and their users, customers, or audiences – and find ways to better connect people.
ML: It felt like the right time to look at how we connect with those clients – and reflect all these new factors and expectations as we move into the next decade and beyond.
In 2019 the average company lifespan is just 18 years. Next year will be our 82nd year in business so we're acutely conscious our strategy and operations must be ready – and ready to evolve – to continue to create and deliver value in the future.
Did you need to change the business as well as the brand?
SC: Yes, absolutely – the new brand and website are really a result of the intensive development of the Hassell business over several years.
We're evolving to keep giving our clients around the world the greatest value as they grapple with how to compete in such a fast changing context.
We've taken some major steps in rethinking the boundaries of traditional architecture and design and our own practice. We've extended our advisory and strategic consulting capabilities and relationships.
Increasingly, we're using new design technologies to elevate our design processes, employing databased research methodologies to continually monitor and improve design outcomes over time, and we're moving further into designing experiences – both physical and digital.
You need a clear and focused picture of what you want to represent and why the change to the brand is necessary before embarking on a rebranding journey. It can't be simply about a new visual device, it needs to reflect the philosophy, purpose and focus of the business in order to be compelling.
How is this evolution reflected in the new brand and visual identity?
ML: Our content, identity, tone of voice, and website all respond and align to the bigger picture drivers changing our business – globalisation, urbanisation, and digitisation.
We're focused on engaging in quality conversations with our clients through new channels and platforms, but we also know our clients' time is more precious than ever. We know people tend to consume information while they're commuting or multi-tasking!
That influenced how we rewrote content to be shorter and more focused on the ideas, data and critical information.
Also, we have used icons to create a simple language that works well across social media channels we increasingly rely on to keep in touch with clients, talent and other collaborators internationally and in multiple languages.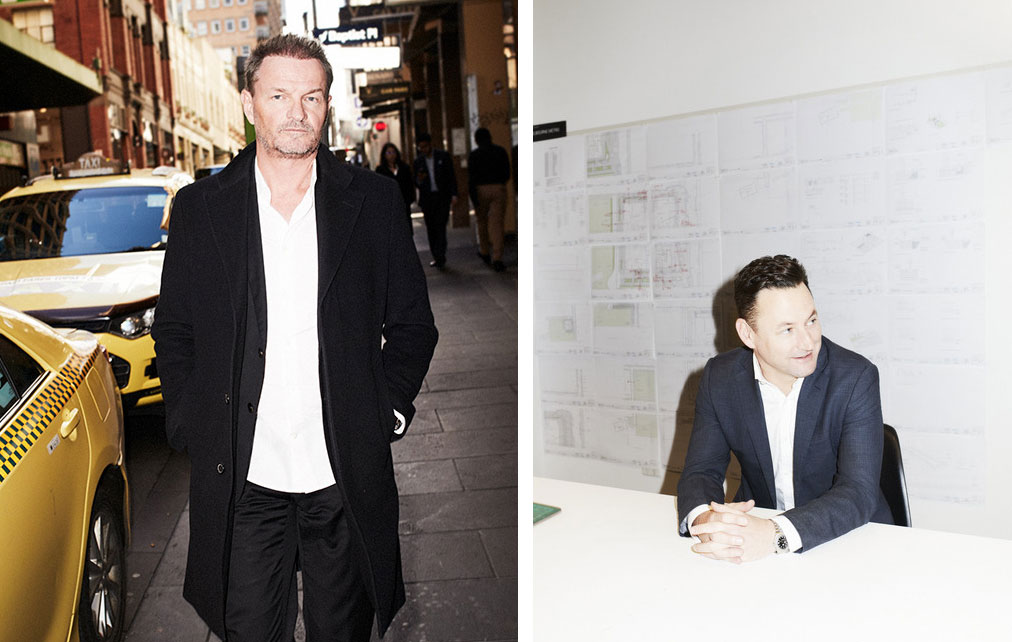 Where did you look for creative inspiration during your rebranding process?
ML: We looked beyond our own design industry to other sectors for fresh ideas. We studied how media, advertising and branding, fashion and sports companies develop platforms to open up new conversations and perspectives. Like them, we're connected with international audiences across multiple channels. It's about offering a rich, diverse mix of creativity, ideas and opinions.
SC: We were keen to create opportunities – like our Hassell Talks podcast – where people from within and outside the design industry can share their perspectives. These insights can really drive the value
of design.
Also, we talked with our clients, our own people, and partners from our industry and beyond to make sure we didn't get locked into our own thinking. It has been a process that has helped keep us extremely focused.
Who did you work with on the rebrand?
SC: Our Head of Brand, Communications and Research, Annie Scapetis, led the process and chaired an internal steering group that included ourselves as well as our CEO Gerard Corcoran, the Chairman of our Board and Head of Design Rob Backhouse. Our consultant group was a mix of strategic and creative partners who collaborated with our own leadership and delivery teams:
Brand Strategy: Principals
Brand Identity and Creative Direction: Studio Ongarato
Digital: Carter
Voice: XXVI
ML: Our internal delivery team also includes talented digital producers, writers, designers, video producers and podcast producers, who did a fantastic job. And we also worked with several talented photographers internationally – some established as well as some exciting up and coming people.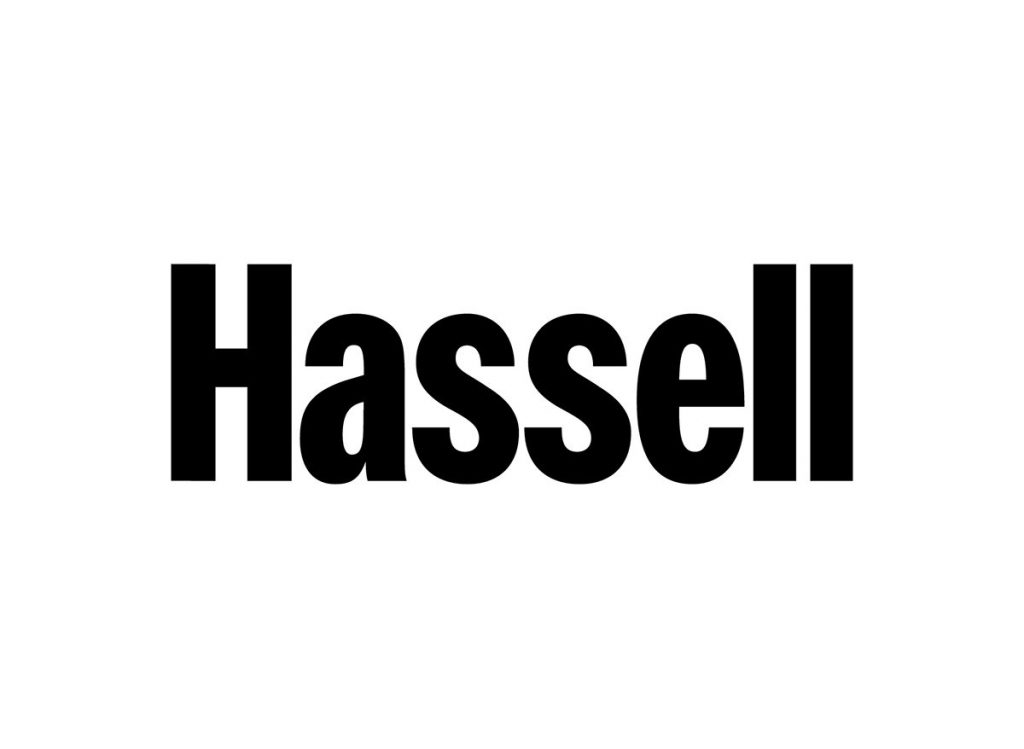 How important is the content to your new brand, identity and website? And how did you create it?
SC: The content is critical. It's about creating a dynamic way for our diverse thinkers and creatives to connect with their clients, talent and partners in new ways on issues they care about – sparking new ideas for how we can help create a better future together. It's built on what matters to our people and clients.
I feel like the website captures both the creative diversity and breadth of thinking and personalities in our teams which flows into our work.
ML: For example, the site features different content and illustrations that were created by designers and artists from across the practice who paired up with their colleagues to bring various editorial pieces and ideas to life.
This sums up what sets Hassell apart as a business – the unique combination of designers and thinkers working in collaboration.
Can you explain the thinking process behind the new visual identity specifically?
SC: We worked with Studio Ongarato to look beyond architecture firm conventions to be bolder and more distinctive. We thought about ideas that work in other industries – like media, sport, culture and fashion.
We asked ourselves lots of questions as we researched and tested options – as we do on our design projects for clients. How could our brand be connected 24/7, live, editorial, and opinion leading? What are we trying to say about ourselves and our values? What do we want Hassell to feel like?
Will it resonate as well in London as it does in Shanghai and Sydney? Will it stand the test of time? Is it beautiful? And how is this thinking represented in the new identity itself?
ML: The logo itself is simple and memorable but also a bit unconventional.
It's strong and confident to reflect our 80-year history but also fresh and bold to look to the future. The frame represents the openness of our thinking and design process. It's a connector and a lens on the rapidly changing context within which we design. It's structured, yet flexible and responsive.
The icons are a common simple language to communicate across cultures and a fast-paced digital world. They represent the diversity of our people and our work. And they allow us to illustrate complicated ideas in inclusive and accessible ways – at speed.
SC: Like the rest of our business, we expect the identity to continue to evolve to meet the needs of future talent, clients and collaborators as we work toward our purpose: to design the world's best places – places people love.
In the end, this is not really about a brand visual identity, or website. It's about our effort to position ourselves to be relevant and valuable in a challenging future. A design firm that is ready to add value and make a difference.
Photography: supplied
Hassell isn't the only Australian practice to undergone a rebranding recently. Last year, ADR chatted to COX Architecture on updating its 60-year-old business.