The harsh local sun is put to good use in the external overhead canopy that covers the Sibling Espresso courtyard, casting the brand's graphic motif throughout the space.
Located in Seminyak, Bali, Sibling Espresso is part of the destination's "inevitable evolution from beachside Bali to luxury resort town", infusing it with "a love for fine coffee that has become a mark of great destinations the world over".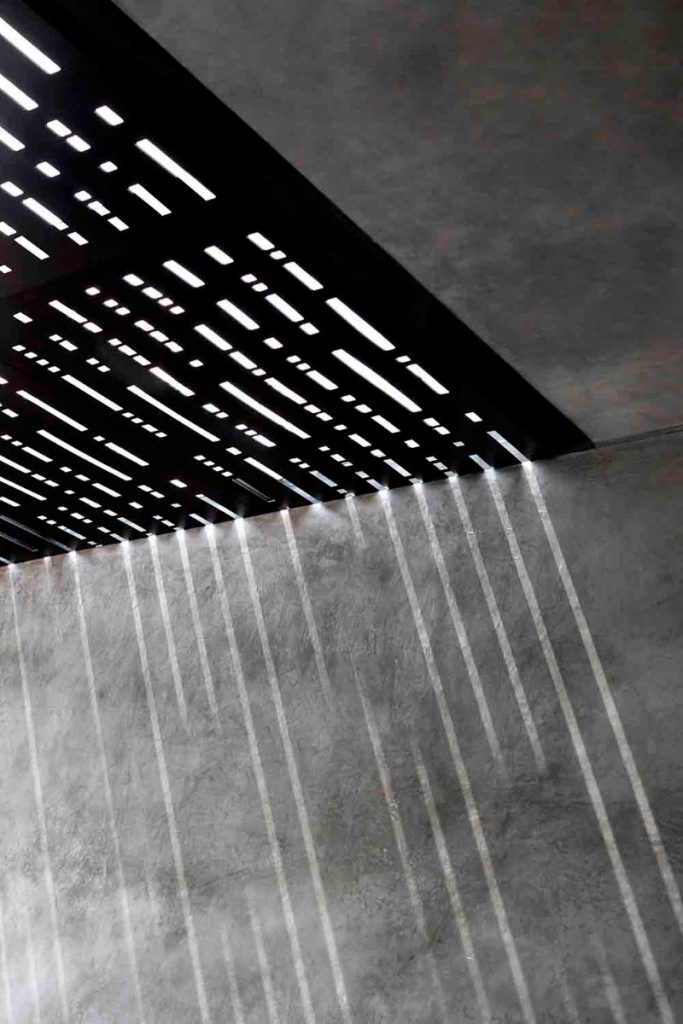 The Melbourne designer brought the "nonpareil finesse of Australian coffee culture" to the stand-up espresso bar, taking home the IDEA 2019 award for best International Design.
It's not the first retail space to earn Travis Walton Architecture accolades. Its enchanted forest design for Melbourne's Pretty Please earned the practice a number of awards in 2012, including a shortlist mention at the FX International Design Award.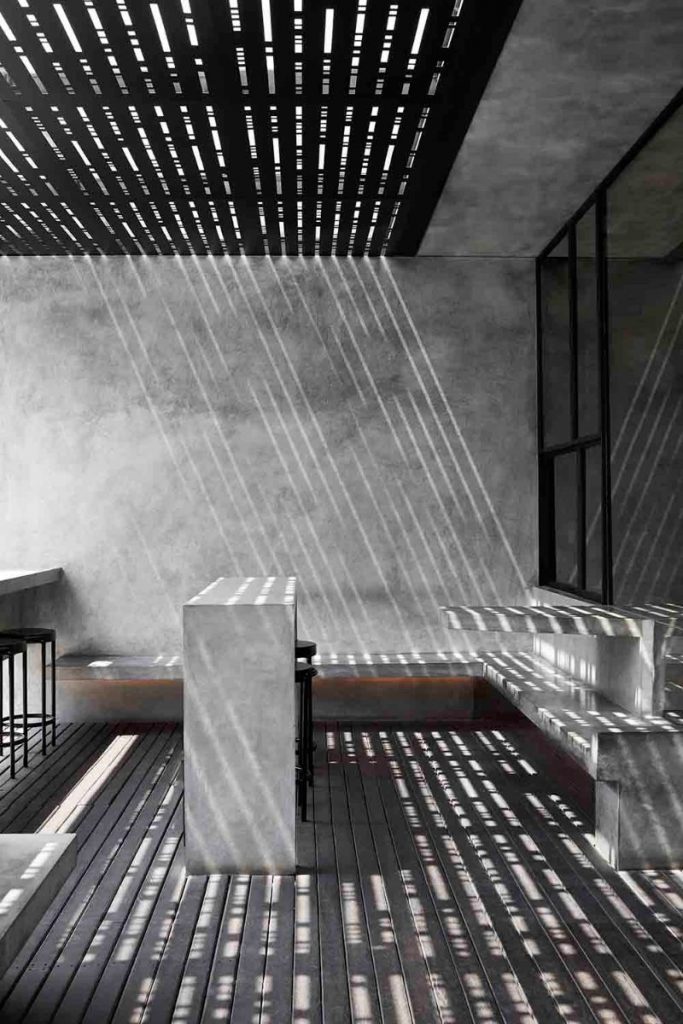 For Sibling Espresso, Walton integrated branding via subtle plays of materiality and shadow, engaging the subconscious through "the spatial relationship between interior and streetscape".
Styled similar to morse code, the cafe's branding is laser cut into the black steel courtyard canopy, casting light and shadow onto the concrete flooring in different patterns at different times of the day.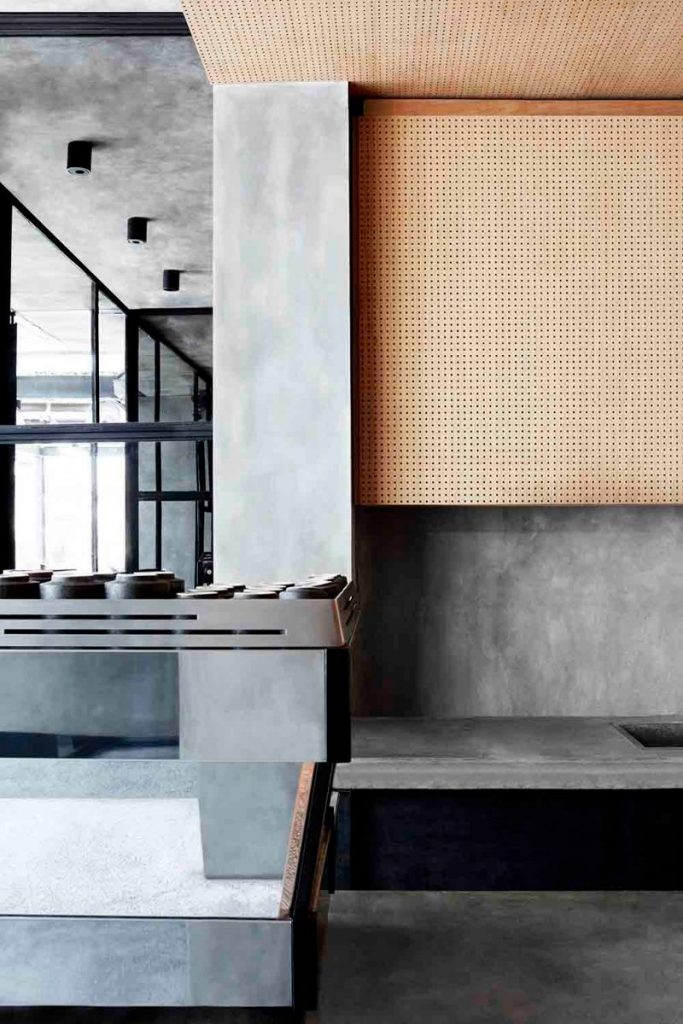 The interior space was conceived as a single concrete element with the material seamlessly lining the walls, ceiling and floors, as well as the countertops and bar.
Laser cut steel accents, taps and large steel framed windows enhance the local environment, showcasing excellence in local craftsmanship.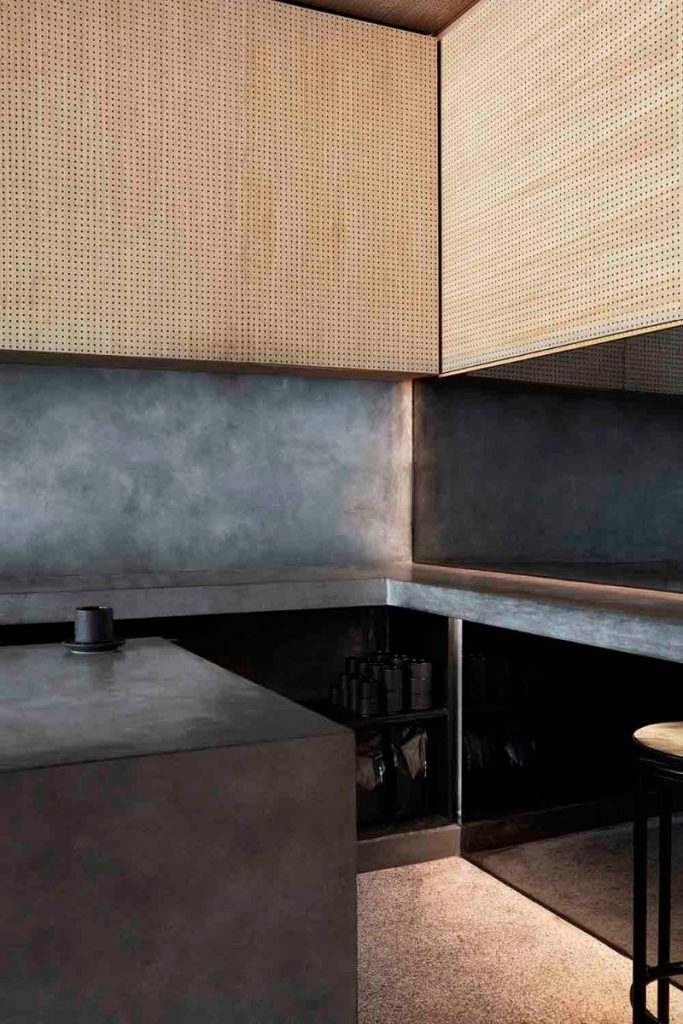 Black stools are used sporadically in the interior space, encouraging the customer to interact with the artisan barista.
The unobstructed window connects them with the local climate and people.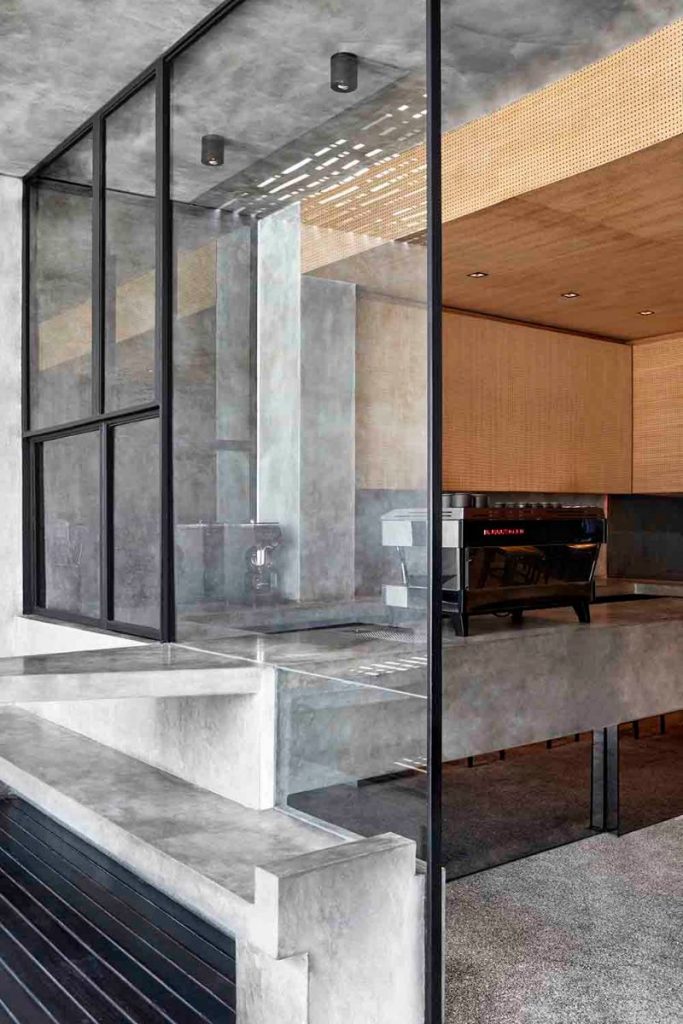 The Brutalist-inspired forms are softened by perforated natural oak panelling abutting the walls and ceiling, all of which are illuminated by warm lighting from within.
"Sibling shines in its details with minimalist design features expertly curated to strike balance between light and dark, inside and out, organic and inorganic materials, allowing the coffee and culture to take centre stage," adds the practice.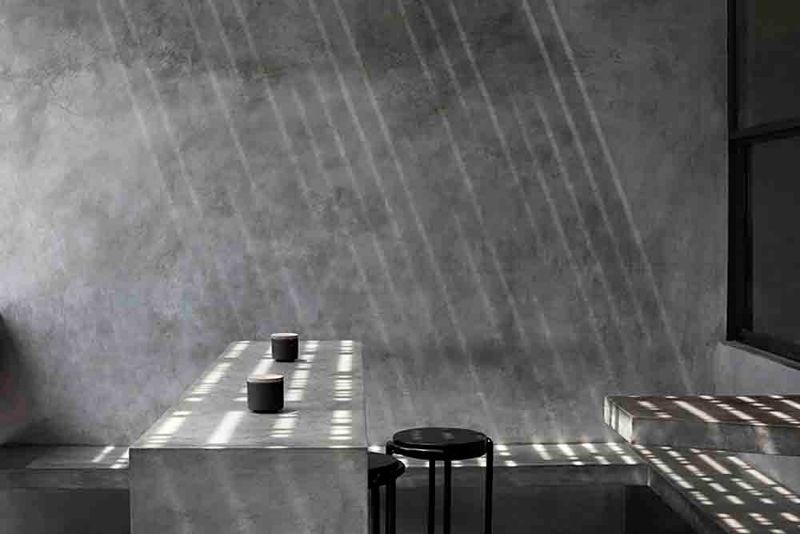 Sibling isn't Travis Walton Architecture's only Bali cafe. The practice has also lent its design talents to Bikini cocktail bar, BO$$ MAN burger bar and Sisterfields, all of which are 'siblings' of Sibling Espresso.
Photography: Elisa Watson