Make Architects is going through a growth phase, which resulted in six new collaborators being hired as well as the opening of a new studio.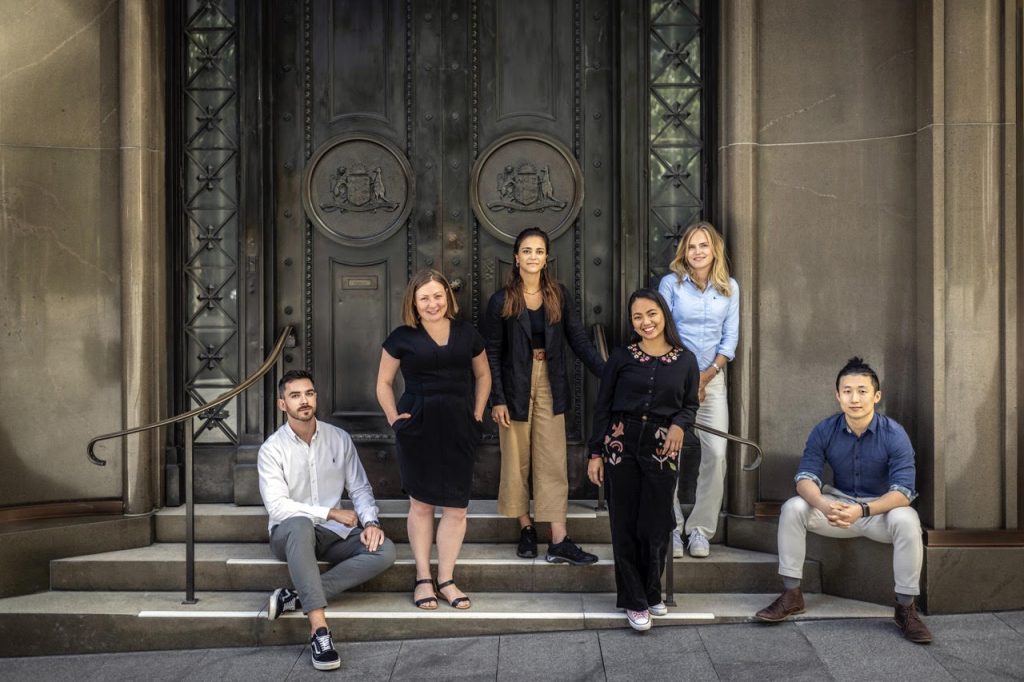 Make's Sydney studio is growing, especially following the recent competition wins for the designs of multi-residential projects in Chatswood, together with a string of awards for Make Architects' transformative design of Brookfield Place Sydney.
"In these new 'Makers' we've found six individuals who share our collective commitment to creating the best places, spaces and buildings in Australia," says Make Asia Pacific director Simon Lincoln.
To accommodate its new and larger team, Make recently relocated the Sydney studio to 10 Bond Street in the CBD.
Designers Ryan Gormley, Isabella Castelli, Arantxa Afable and Jing Hui, together with Architectural Assistant Olivia Van Wersch, are joined by studio manager Claire Claridge.
Together, they all look forward to contributing to the success of Make's rapidly growing Sydney portfolio.
Among the six new faces at Make, Claridge trained as an interior designer and went on to make her mark as a studio manager in both the UK and Sydney.
"I felt drawn to Make, not just for the artistry of its architecture, but also because of the practice's determination to build a legacy that positively contributes to our climate and our community," she says.
Notably, Claridge was responsible for coordinating Sydney Open in 2012 and 2014. Here, she scouted some of the city's best architecture across more than 60 sites.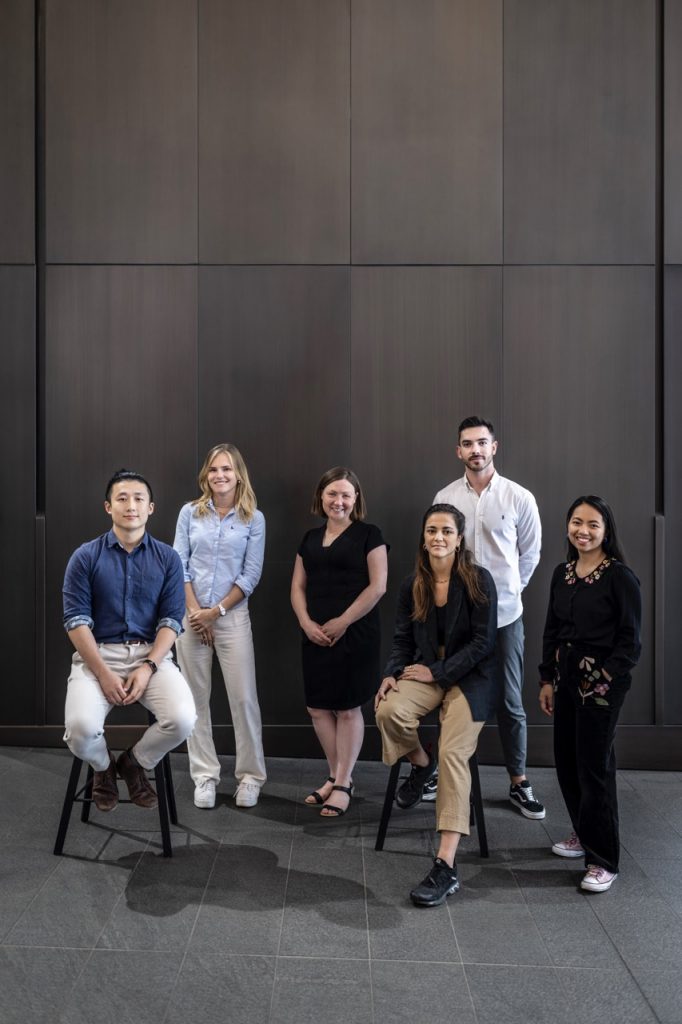 Designer Afable brings close to a decade of design experience to Make, having made significant contributions to large multi-residential, transport and hospitality projects, in addition to providing critical insights for the creation of digital asset management tools.
Gormley and Castelli also bring to the Sydney studio a depth of cross-sector design insights.
Both have extensive mixed-use, commercial and residential experience.
Gormley graduated from his alma mater, Cardiff's Welsh School of Architecture, with First Class Honours and his project portfolio spans London, Bangkok, Dubai, India and Malta. 
Castelli's work has received both academic and media recognition.
Her final university project was awarded the Best Design accolade from the Welsh School of Architecture. 
A specialisation in Nearly Energy Zero Buildings (nZEB), and a passive-house design certification, complement Make's commitment to sustainable design.
Van Wersch and Hui round out the new appointments at Make. 
Hui's work and studies have seen him enjoy stints in the UK, Hong Kong and India.
Now permanently based in Sydney, Hui looks forward to joining Make's "courageous" and "ambitious" project teams.
Van Wersch also recently relocated to Sydney, having completed her undergraduate architecture studies at the University of Bath — graduating with First-Class Honours.
She is fluent in six languages and credits her broad, global mindset as fuelling her creativity and commitment to ongoing learning.
Recently, Buchan was also named lead designer for Australian Pavilion at Expo 2025 Osaka.