Designed for a young family, Hütt 01: PassiveHouse by Melbourne Design Studios (MDS) is an inner-urban oasis on a tiny footprint.
MDS is an interactive studio for high-end contemporary architecture and sustainable design. Recently, the studio was the recipient of the Sustainability award for IDEA 2022 for the project Hütt 01: PassiveHouse.
The Sustainability category is sponsored by global sintered stone specialist Neolith.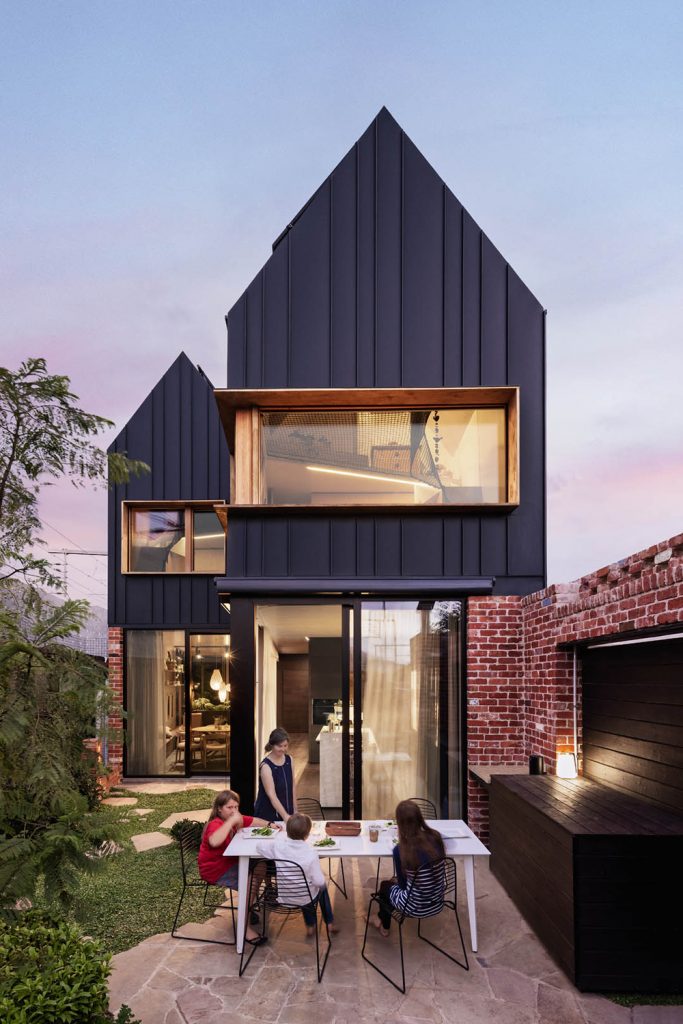 Bright, perky, and skilful, PassiveHouse's layout provides interior and exterior connections across three levels with 90 percent of internal surfaces being natural materials.
Sitting on a narrow wedge-shaped site, the home articulates its volume and scale with a sense of generosity within its tight confines. With sustainability at its core, PassiveHouse demonstrates how a modern, luxury lifestyle home does not need to be compromised for sustainability's sake.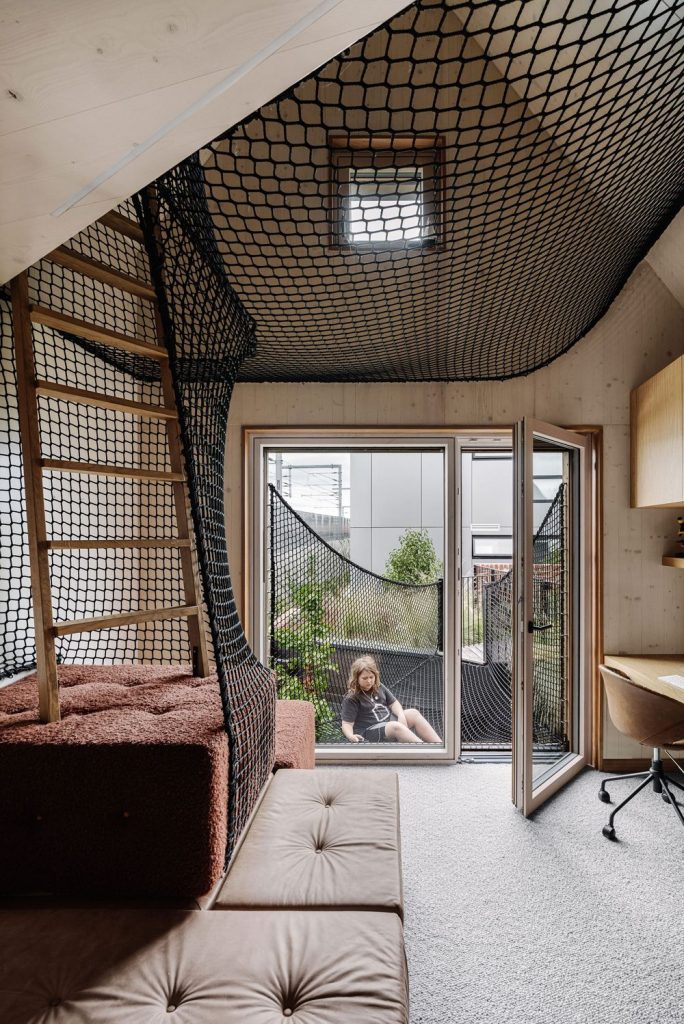 "This house has been designed to showcase how we can build better homes in Australia and inspire others to do the same," says MDS.
"Passivehouse shows what a sustainable design approach can offer in a modern luxury lifestyle home."
Inside, Passivehouse is a party of natural and restrained materials. As the interior design intent was to use a limited material selection inspired by the surrounding area, the home is a symphony of natural stone and timber.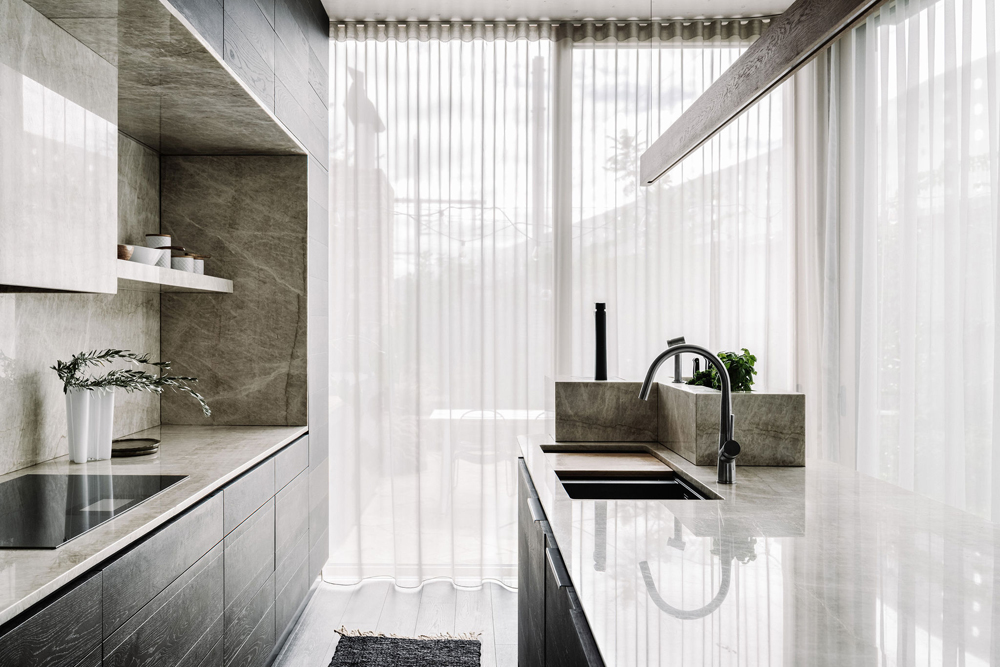 "Natural stone and whitewashed natural timber are offset by dark flooring that melds with joinery walls and island bench, concealing functional living needs."
And to showcase the client's collection of colourful artwork, warm white walls and whitewashed ceilings were the ideal neutral background.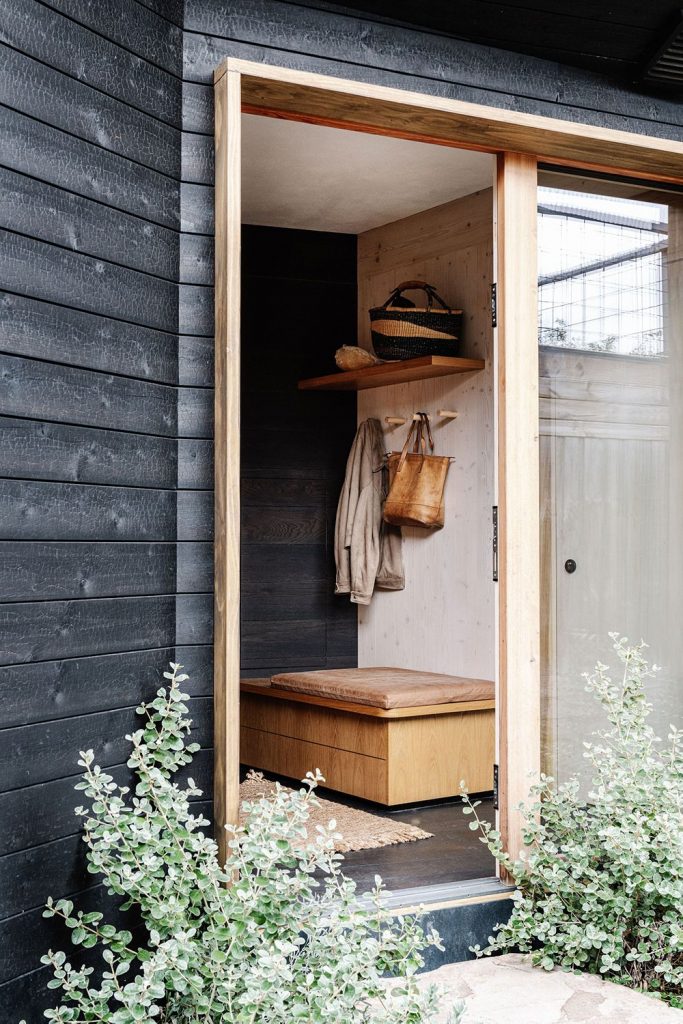 Furthermore, a strong connection to the outside environment is flexibly layered through full-height triple-glazed windows and sheer curtains – flooding the home with natural northern light.
"The dynamics of the house live off the balance between inside and out, between nature and human-made," explains MDS.
"Passivehouse is about showcasing materiality that is true to itself."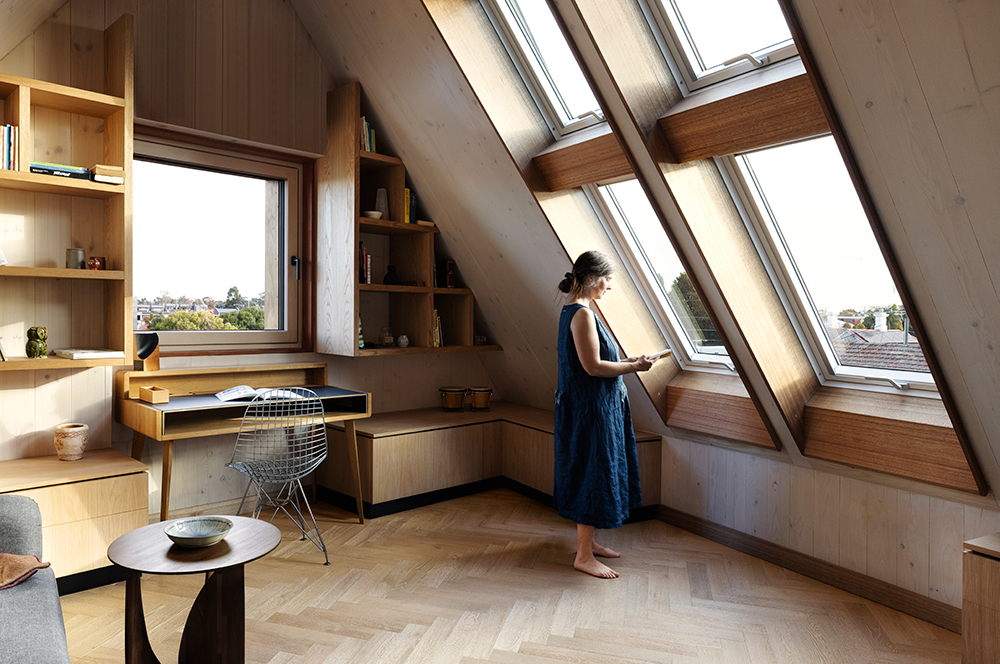 The project includes cross-laminated timber structural walls, and white-washed stair and roof panels to reveal the grains and knots of the timber, expressing the material for what it is.
All the joinery insertions and playful details were crafted carefully. Concealed fittings, full-height panels, hiding nooks, openings and cupboards, cubby holes between kids' rooms, hanging nets and a living green wall provide a contemporary living experience that combines high-spirited adventure with luxurious sustainable living.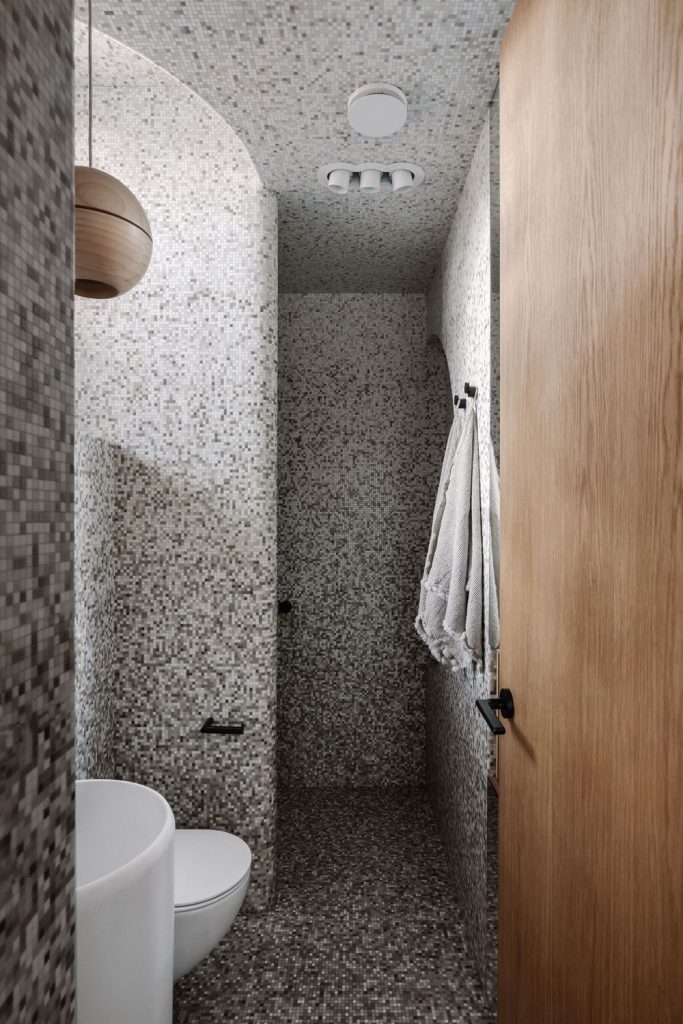 Photography by Marnie Hawson unless otherwise stated.
In more residential design, Lancemore Milawa by The Stella Collective is an escape entrenched in beauty located at the gateway of King Valley in Victoria's northeast.
To receive regular updates about IDEA, including details of how to enter this year, subscribe to our newsletter.