The Hotel Manly Pacific – MGallery has emerged from two years of rejuvenation to reveal its reimagination realised by leading Australian designers Coco Republic while Luchetti Krelle designed its bar.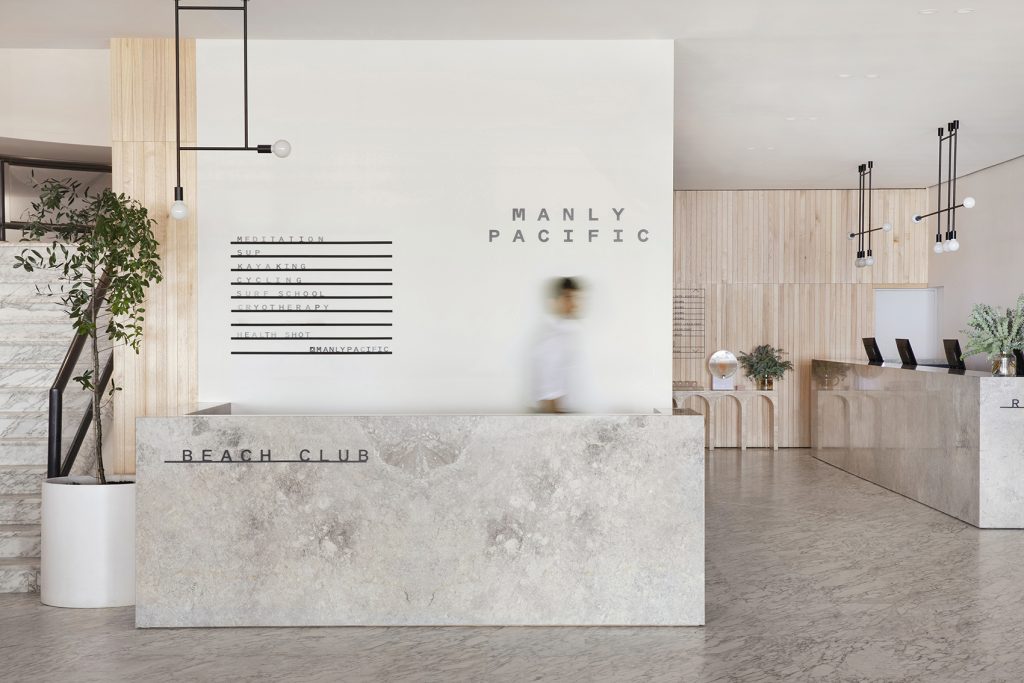 Across each of its eight floors, the hotel has been skillfully reimagined by leading Australian designers Coco Republic as the ultimate in coastal living, with rooms bathed in natural light and expansive views of the ocean through Manly's towering Norfolk pines.
Drawing on the natural beauty of the Northern Beaches, the studio used a soft palette with tactile organic textures and furnishings, pale bleached woods, and travertine stone accents that mirror the sand.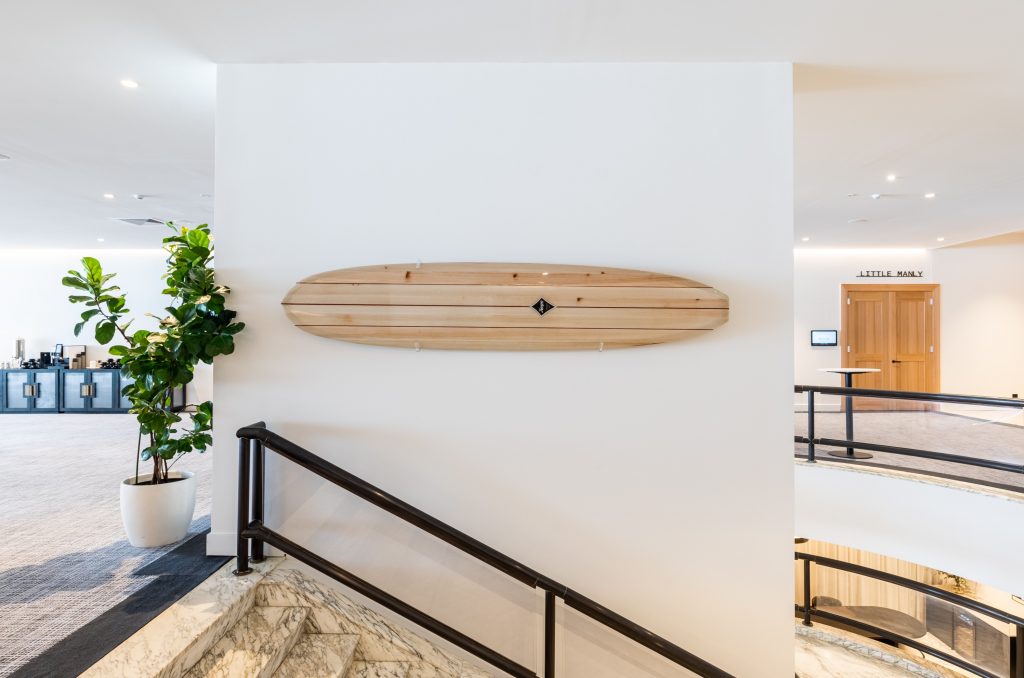 "Meeting the brief of 'Coastal Luxury and Effortless Sophistication' are a true reflection of the location of the hotel, creating a relaxed ambience and encapsulating the quintessential way of life in Australia," says Coco Republic lead designer Georgina Holmes.
Spacious hallways evoke a feeling of harmony as muted blue-grey hues speak to the sea and sky, an ode to the ocean nearby.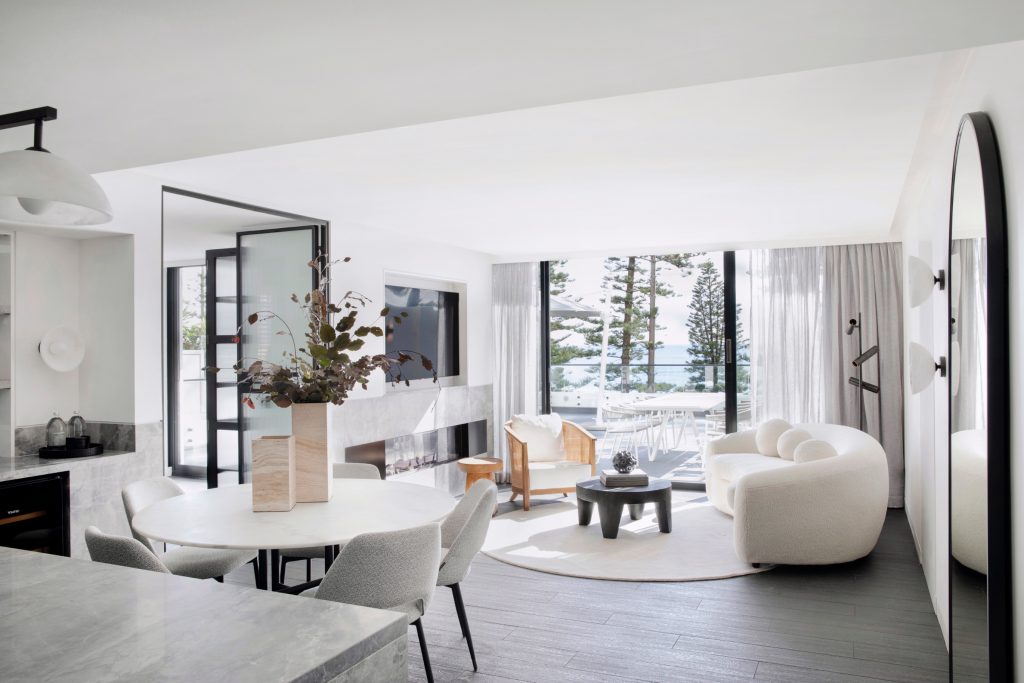 The transformation features a refreshed façade, 213 redesigned rooms, including the Infinity Residence and nine ocean-facing coastal suites, a rooftop pool and bar, a sundeck with an infrared sauna, 55 North – an eclectic new lobby bar, and a conference and events floor.
This iconic Sydney hotel with front-row seats to Manly Beach now lets guests feel connected to the ocean like never before.
A signature fragrance derived from Australian botanicals local to the North Head flows throughout the hotel's spaces.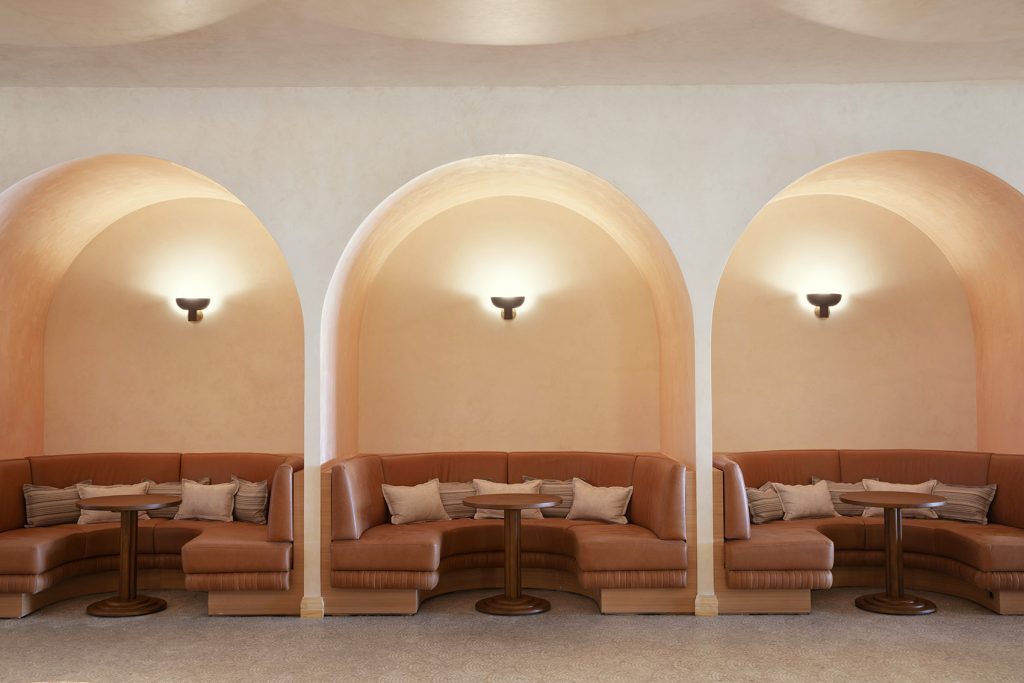 Arguably one of the most rewarding senses is also nature's gift as guests wake to the soothing sounds of waves reaching the shoreline each morning.
A vibrant new bar sits adjoining the lobby, quintessentially named 55 North in honour of its stellar address and shoreside locale.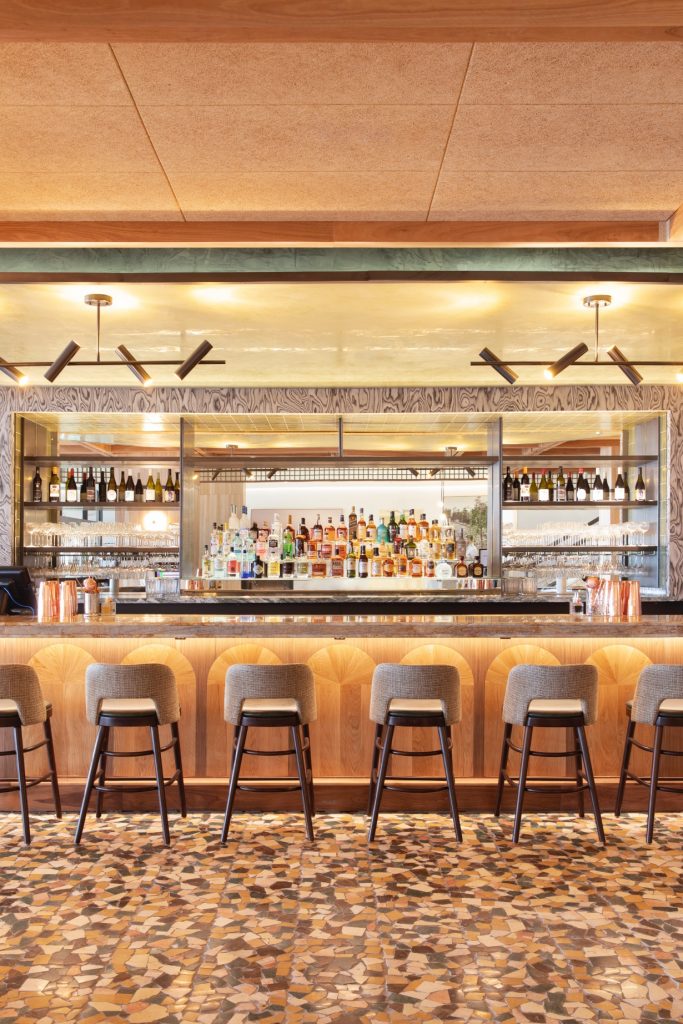 Featuring a rich tapestry of crafted elements designed by the renowned Luchetti Krelle, the eclectic space is bound to be a favourite with guests and locals alike.
With its arched reliefs highlighted by timber veneers and paved autumnal marble and tiles throughout, the bar creates an approachable yet striking backdrop for some ocean-gazing.
Discover also how the historic Portalington Hotel by Technē is set to revitalise the region.