Seeking a generous family home complete with an integrated landscape and pool, the clients for Raven house asked Bijl Architecture to design a house that engaged with its streetscape.
Bijl Architecture is a Sydney-based practice that seeks to challenge the status quo. The studio is led by director and principal architect Melonie Bayl-Smith.
Located in Lilyfield, Sydney, Raven house is a new home slotted between older dwellings. With this insertion in mind, Bijl ensured the home felt seamless with a "meaningful relationship with the streetscape and neighbours," says the studio.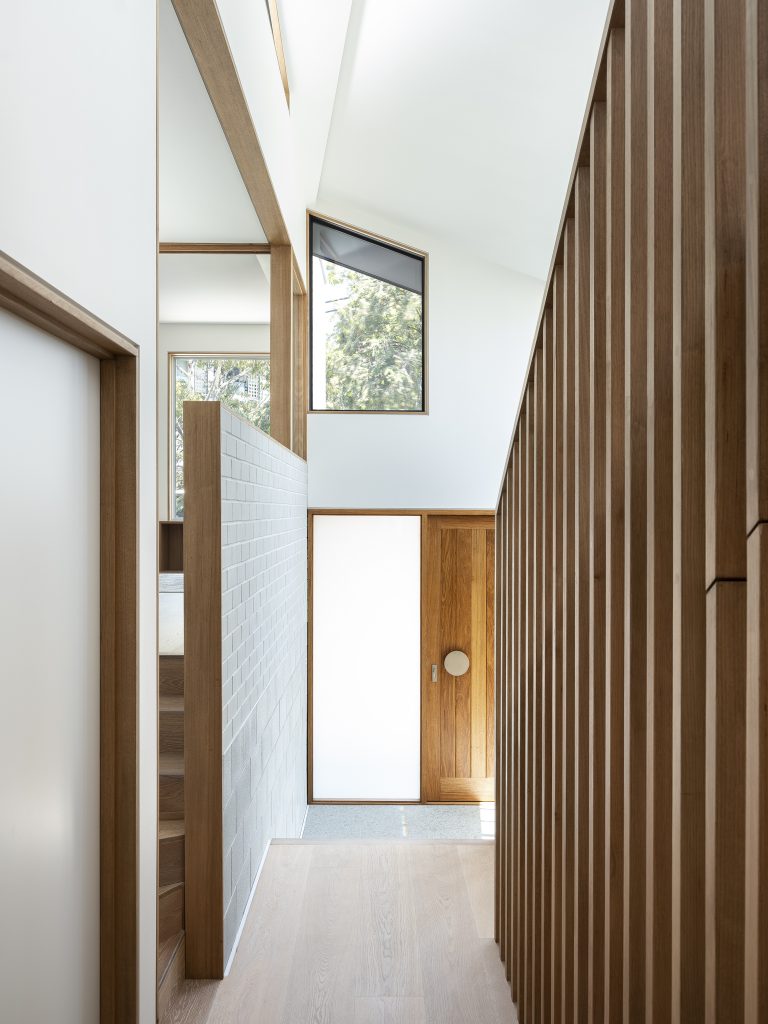 To achieve this, Raven house was broken into two main volumes – the cantilevered second storey over the garage and the recessed entranceway.
"We designed a dynamic façade that establishes a confident presence and mediates the somewhat gritty nature of the setting," explains Bijl.
In order to maintain a connection with the neighbourhood, the footpath is adorned with broad floating steps that lead to the door. Enclosed by a folded roof and metal screen, Raven house's exterior is all about a quiet but warm welcome.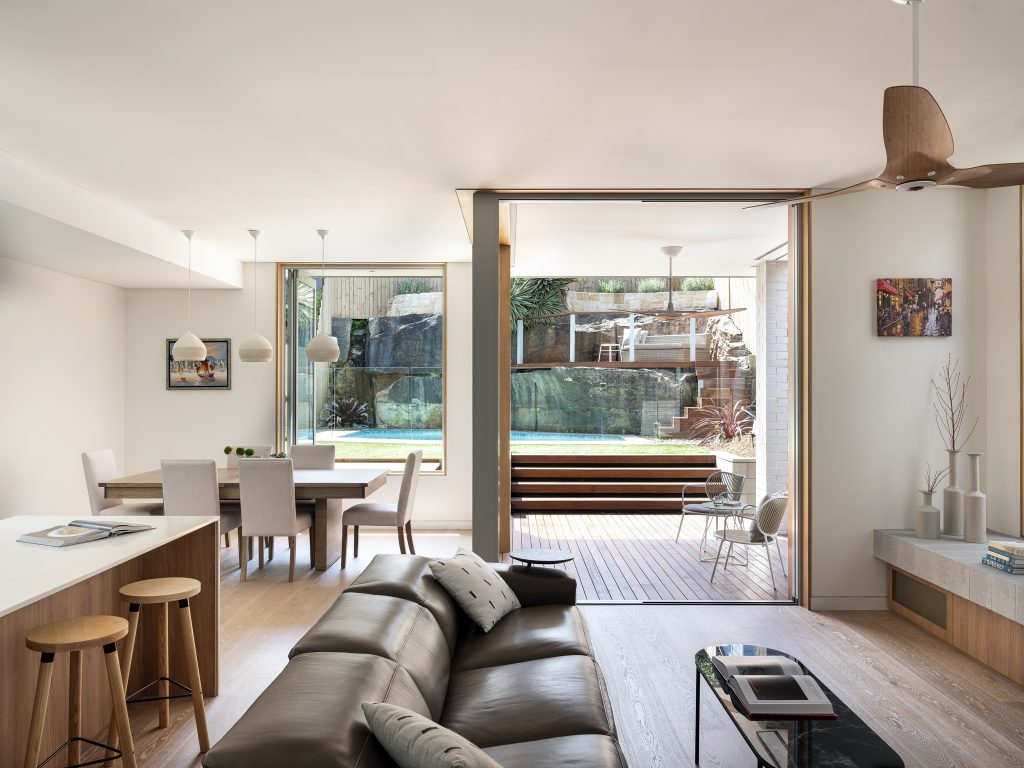 Inside, Raven house features an open plan living space. Operating as one flexible expansive environment, the living, kitchen, bathroom and covered deck at the rear work as one entity.
"In this heart of the home, the warm yet simple material palette is bright and open. The honed concrete block hearth anchors the home to the site.
"The elegant, almost floating metal-clad rear volume is also grounded to the earth by chunky brick columns and blades."
Also on the ground floor is a study, sitting/guest room and internal garage access, all tucked into the front.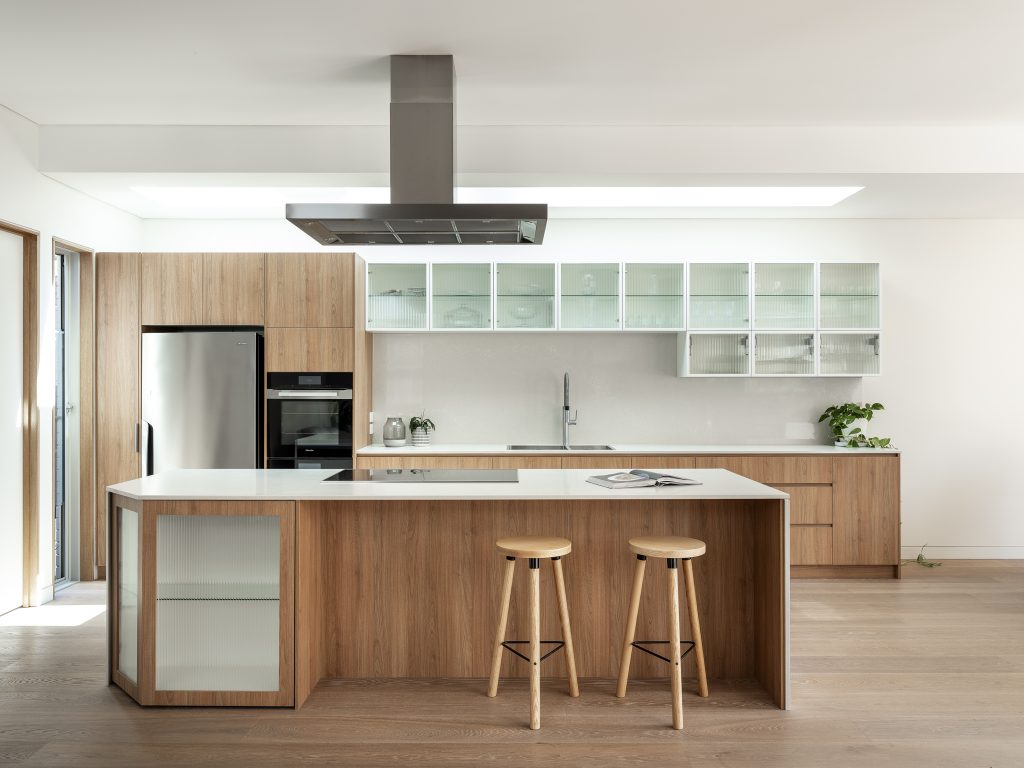 "A clever hideaway mud room with bench seat stores coats, bags and shoes," adds Bijl.
Moving upstairs, two bedrooms house the children with the main bedroom including a WIR, ensuite and custom-made built-in bedhead and side tables. Keeping in touch with the outside, slot and picture windows frame leafy views beyond.
"Bedrooms and bathrooms are unadorned and restful private spaces – far from the hubbub of the suburb beyond."
"This is a home that shelters, centres, and celebrates family and foundation. It is revealed gradually through level changes and materiality, vertical and horizontal layers of brick, rock, metal, glass, and timber screening."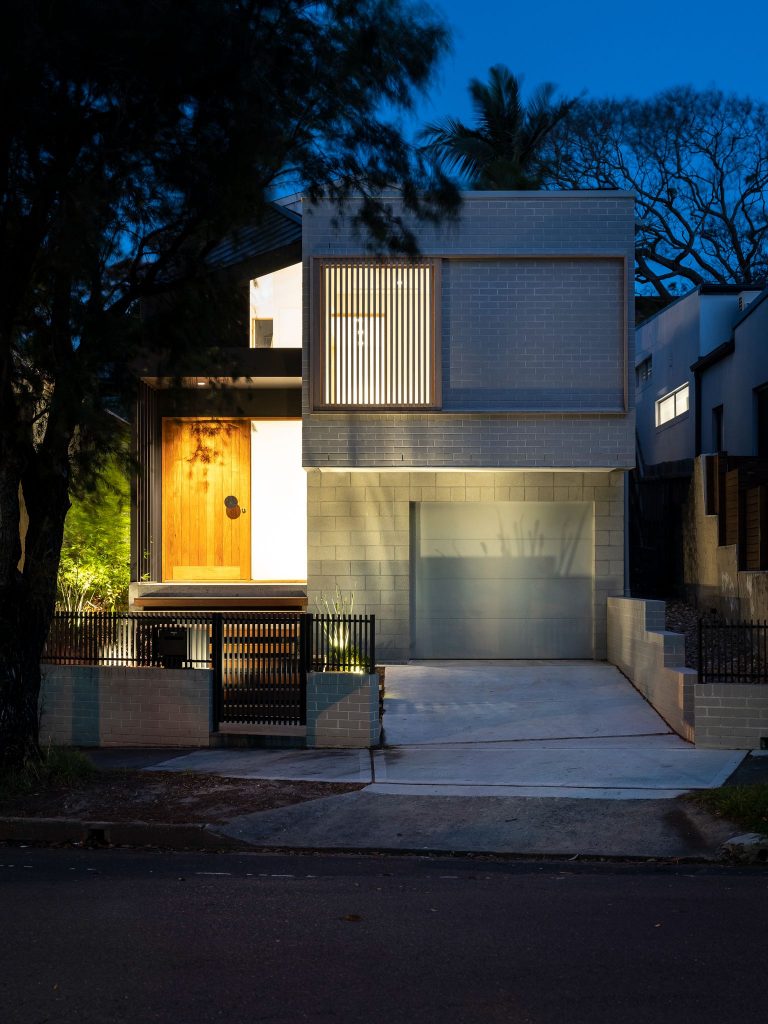 Photography by Tom Ferguson.
Staying in the locale, a new waterfront park is coming to Sydney.