Delicately placed above the moss-covered earth, Knights Rest by Saxon Hall creates a beacon within the darkened Tasmanian bushland that draws guests to its warmth and glow.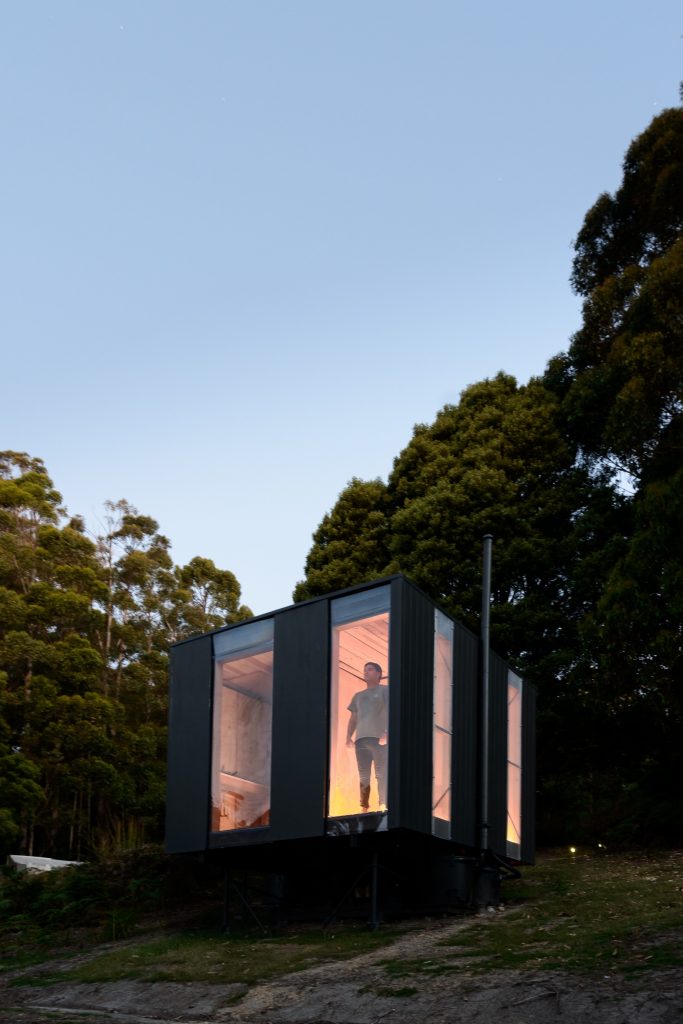 Nestled within the foothills of Mount Mangana in Southern Bruny Island Tasmania, Knights Rest provides restroom facilities with clean-cut windows and cladding contrast which provide enhanced views out of the building whilst providing an opportunity to mirror the foliage of the bushland.
"Knights Rest has provided me with the opportunity to explore a design, construction process and client and owner builder relationship as a passion project disconnected from an architectural firm structure or need for fees to service a business income," says Saxon Hall.
"The project evolved at a stage in my life in between jobs unsure of the direction I was heading and quickly became a pleasant reminder of why I wanted to become an architect. 
"This was a project that will always remind me of the fun and beauty of architecture no matter how small.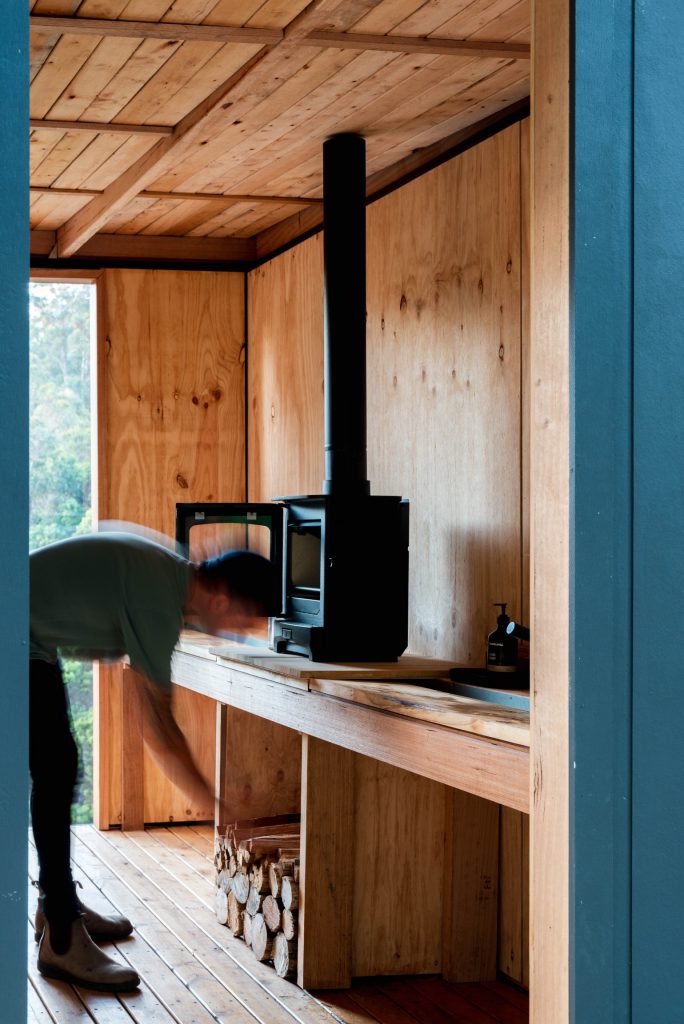 "The project, although small enabled me to begin that stepping stone into self-employment where budgets and financial discussions in an extremely tough construction industry are a real tough navigation for some projects," adds the architect.  
The frosted polycarbonate cladding on the alternate external walls blends these two concepts, stretching the warm light at night from the building into the dark bushland whilst providing a soft wash of greenery into the spaces in the daytime.
Knights Rest sits strong within the bushland whilst blending into the dark shadows created by the native trees.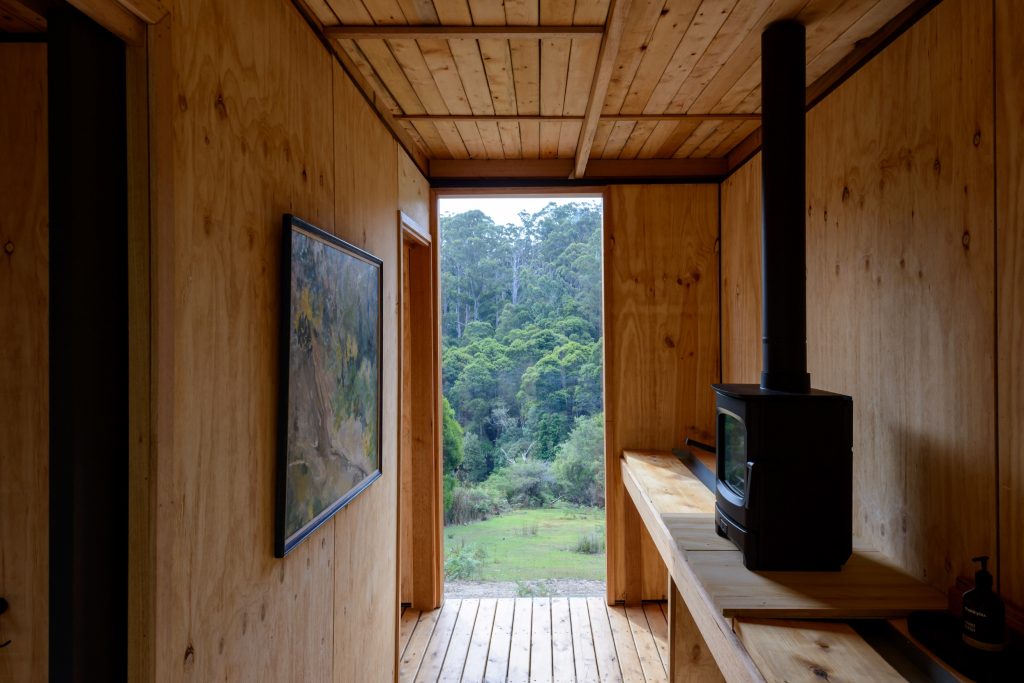 The evolving brief for the project settled on an equal balance of one private cubicle located to the rear of the building with minimal exposure to the bushland and one public cubical visually exposed to maximise exposure to provide users with an option based on their level of comfort 
The construction methodology and form were driven by the need for the project to be an owner-builder project. 
Discover Marra Marra Shack by Leopold Banchini, an unassuming dwelling that looks quietly out over its namesake creek.