Peaking out from the surrounding forest, Marra Marra Shack by Leopold Banchini is an unassuming dwelling that looks quietly out over its namesake creek. 
The inside tells a different story, built entirely out of an impressive patchwork of timbers that draw on local history.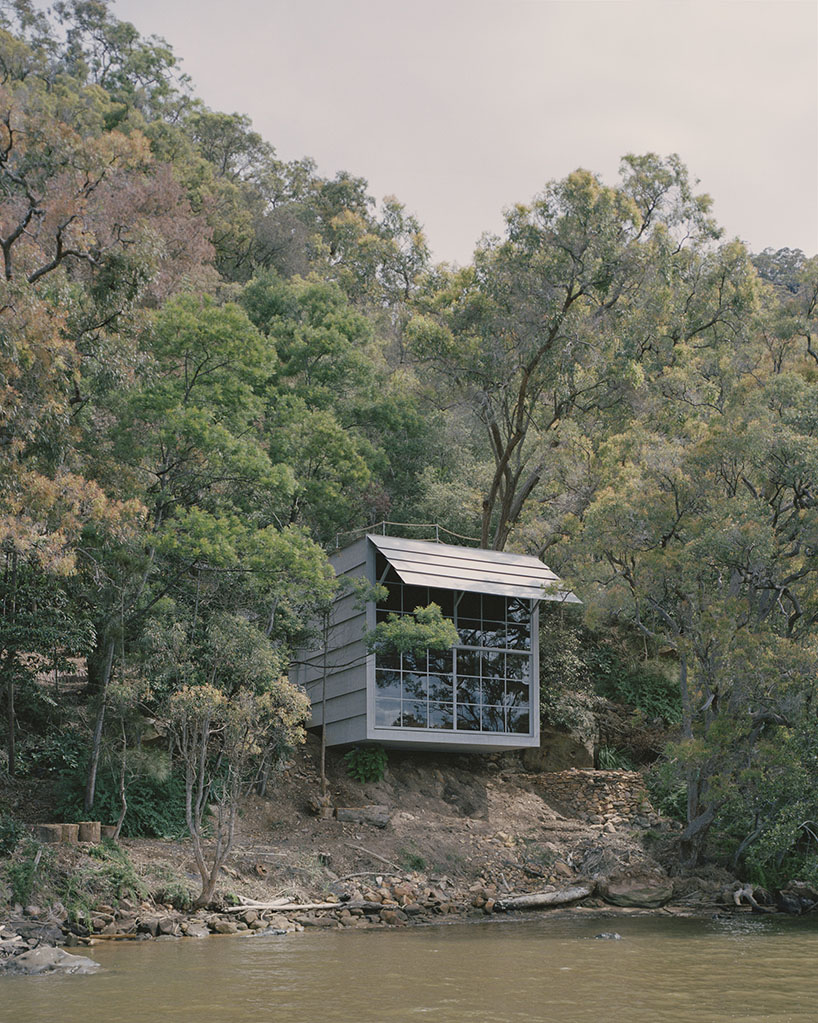 The shack stands on Marramarra Creek, Berowra, on the lands of the Darug People.  
Across the country, British settlers had made electrical posts out of some of the finest local hardwoods in the early days of colonisation. Later on, these were slowly replaced by steel posts.
The Swiss practice built Marra Marra Shack using timber pillars made out of repurposed 200-year-old electrical posts, giving a new life to the Ironbark timber.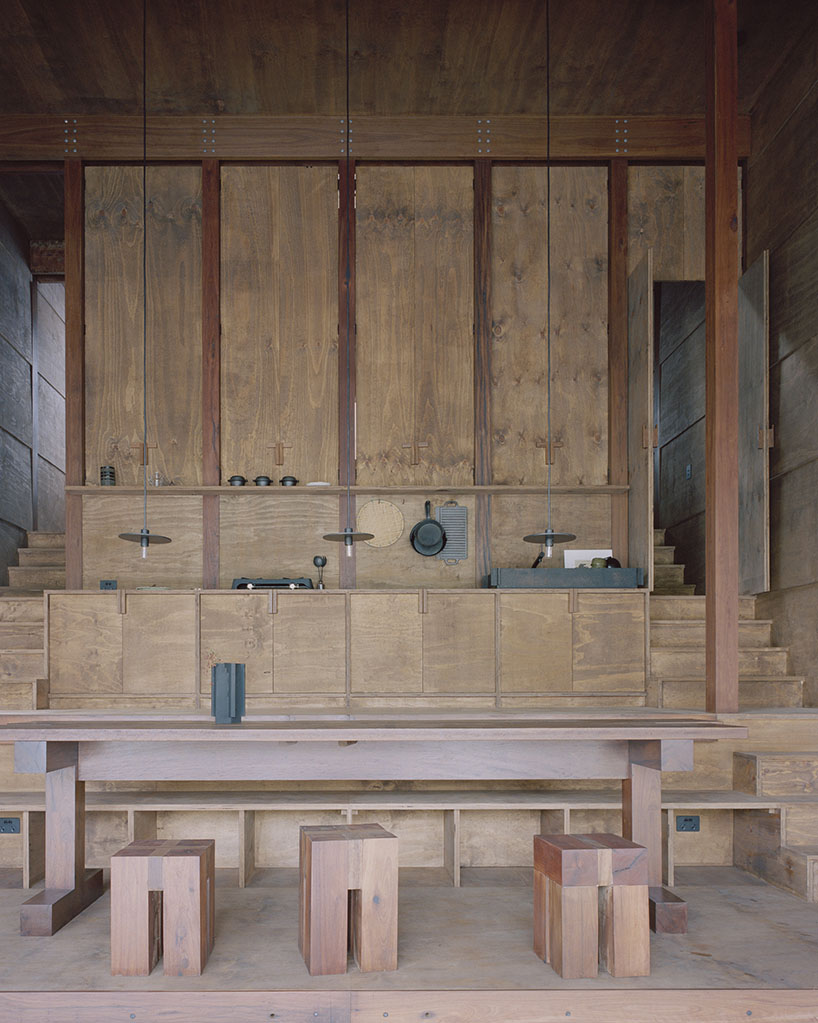 Spotted Gum timber growing in the Darug region is also used for the beams of the ceiling and floor. 
The details and furniture are made of recycled Turpentine timber from the old jetty built by the settlers on the banks of the creek.
Protecting all of this wood is a façade covered by thin fire-resistant fibre cement sheets.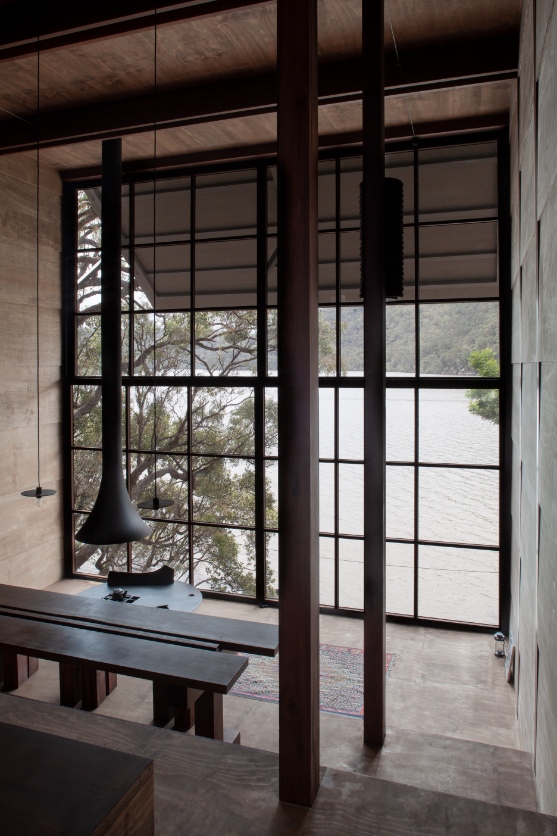 The inside of Marra Marra Shack is entirely focused on one single, large, north-facing window oriented towards the creek edge. Split in half, the window can be hoisted upwards using counter weights, allowing the landscape into the tranquil space. 
Two small rooms open to a patio protected from the wild surroundings, and above the house, the flat roof offers a large terrace in the tree canopy.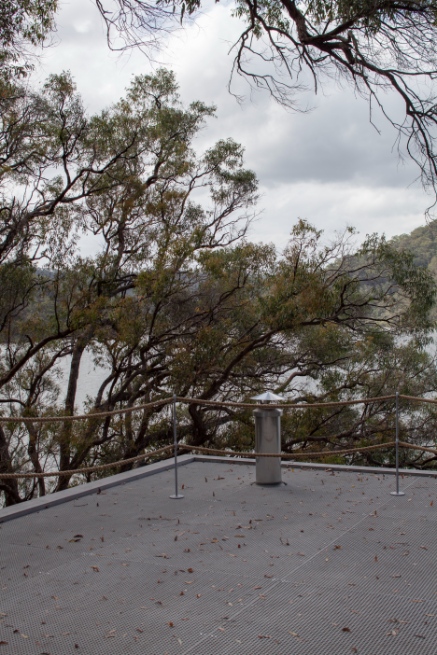 Avoiding the need for heavy concrete footings and reducing the impact on the site, the footings are pinned to the underlying sandstone bedrock. This kept the number of trades and machinery required during the construction process to a bare minimum.
Both solar energy and water are collected on the roof and stored on site, making the house in this small community wholly self-sustainable.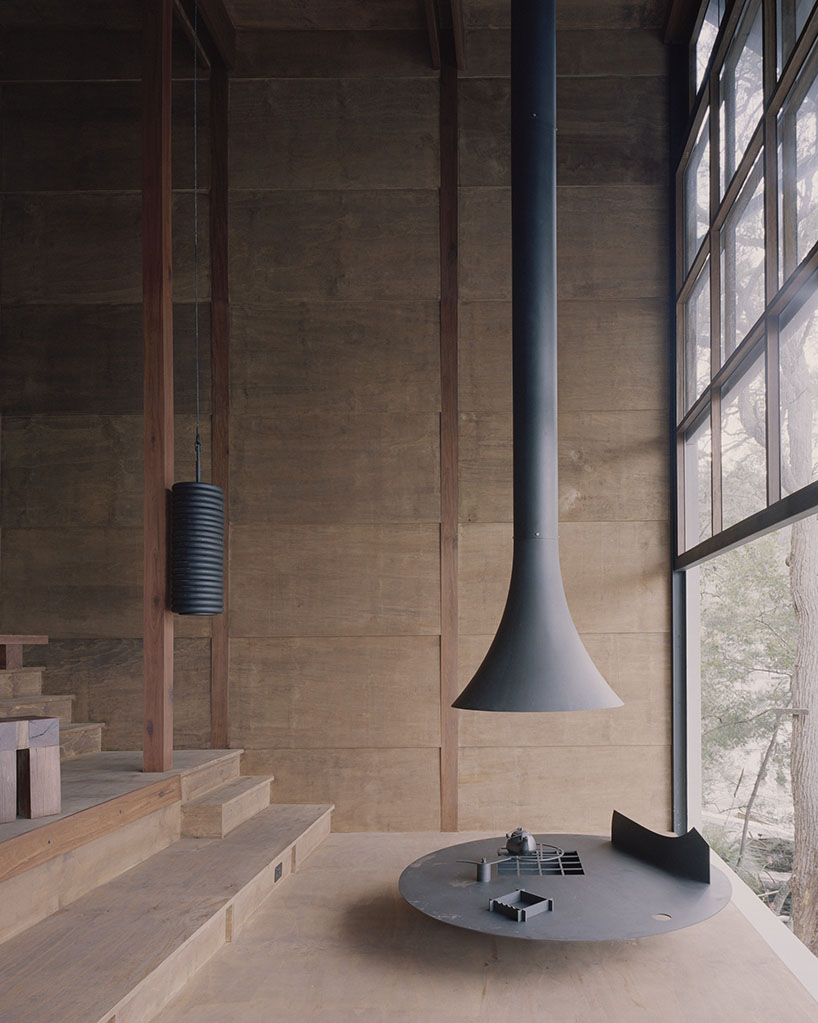 Photos: Leopold Banchini

For more on sustainable innovation, ADR spoke to Zenith about how it takes the extra step.