Two Victoria-based studios have gained accolades at this year's Building Design Awards, hosted by the Building Designers Association Victoria (BDAV). Now in its 19th year, the awards acknowledge exemplary building design in a diverse range of projects, with interior design; residential design, energy efficiency and sustainability included as key awards categories.
Melbourne Design Studios took out four awards including Building Design of the Year 2014 and Best Interior Design (Non residential) at Birkenstock Australia's new headquarters, while Hunter and Richardson's work at a Sydney residence won Best Interior Design (Residential).
Birkenstock Australia presented an opportunity for Melbourne Design Studios to create a memorable space in a two-story building that creatively expressed the well-known footwear brand's relatable identity. Using a restrained approach to materials, Melbourne Design Studios introduced a casual industrial feel to the space. Timber surfaces subtly reference Birkenstock's Scandinavian appeal against exposed brick walls and flooring in either polished cement or timber.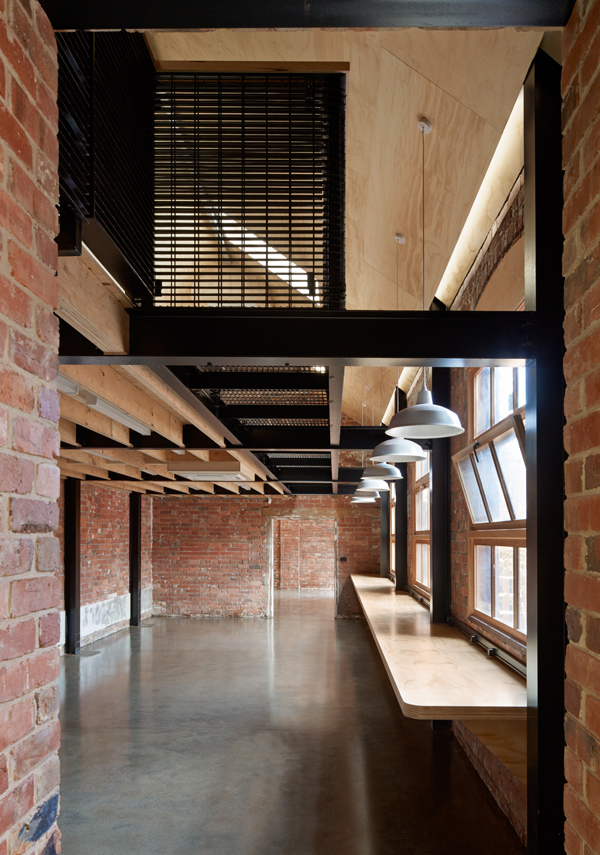 The ground level retail showroom is a tribute to Birkenstocks outdoorsy, off road appeal. A lush green lawn in the entrance dissolves the barrier between the building's interior and exterior, inviting shoppers to try shoes on and feel the grass underfoot. Footwear display is seamlessly integrated into the fabric of the building, with the iconic shoes housed within a brick structure extruding from the existing wall.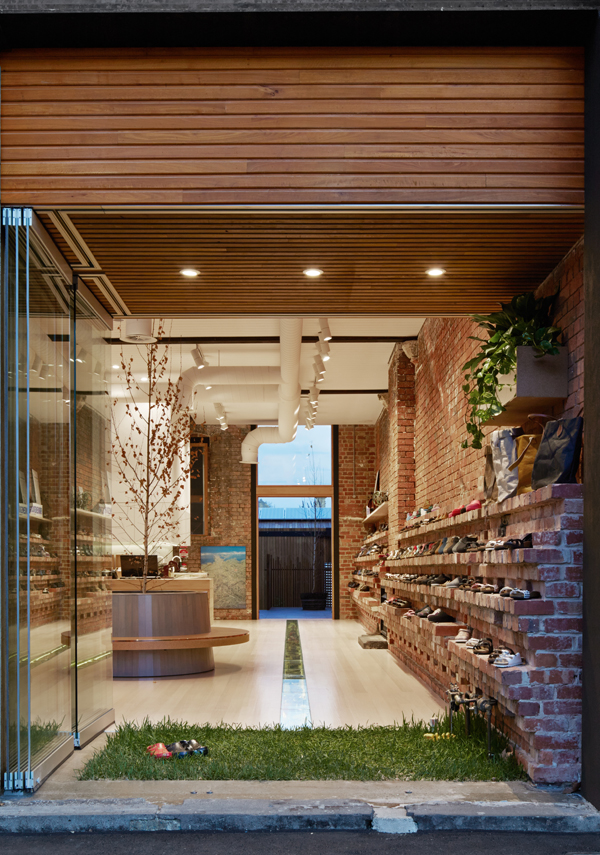 Upstairs, the office space is similarly furnished in pale timber furnishings, with an emphasis on creating a light, airy workspace. Greenery is similarly included to great effect here, with plants enhancing the space while acting as a partial screen between desks. Creating hideaway mobile storage units on casters optimised the functionality of the office. For their work at Birkenstock Australia, Melbourne Design Studio also won a BDAV award for Excellence in the Use of Timber, with all joinery and finishes well executed to celebrate the natural quality of the material.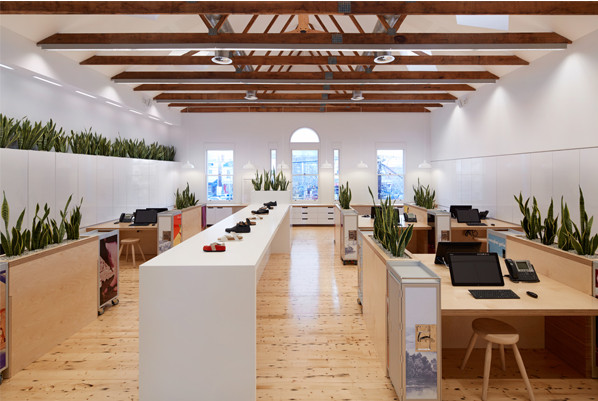 At the Fairlight Residence, designers at Hunter and Richardson were tasked with creating a haven for a retired couple building a new bayside home. A priority within the design was to capitalise on the property's attractive harbour views, drawing inspiration from the couple's travels and New Zealand heritage.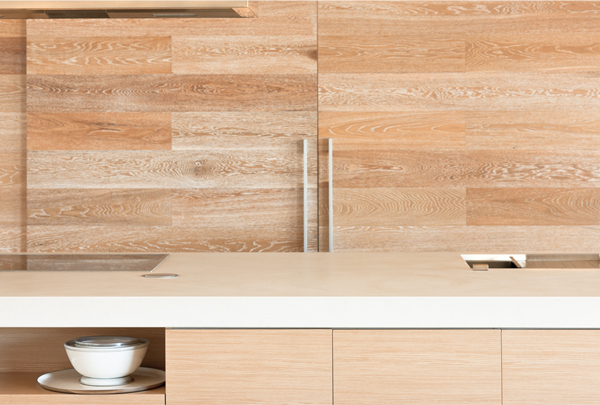 A stripped-back palette of natural materials brings an earthy, restorative energy to the home's interior. Rooms are swathed in blonde limed oak timber and sandy travertine, with the patina of variegated graining serving as a warm backdrop to white bench tops and walls. Doors and cabinetry are clad in the same timber as the walls, creating a seamless effect. Furnishings were selected for their ability to carry the neutral tones in the established scheme.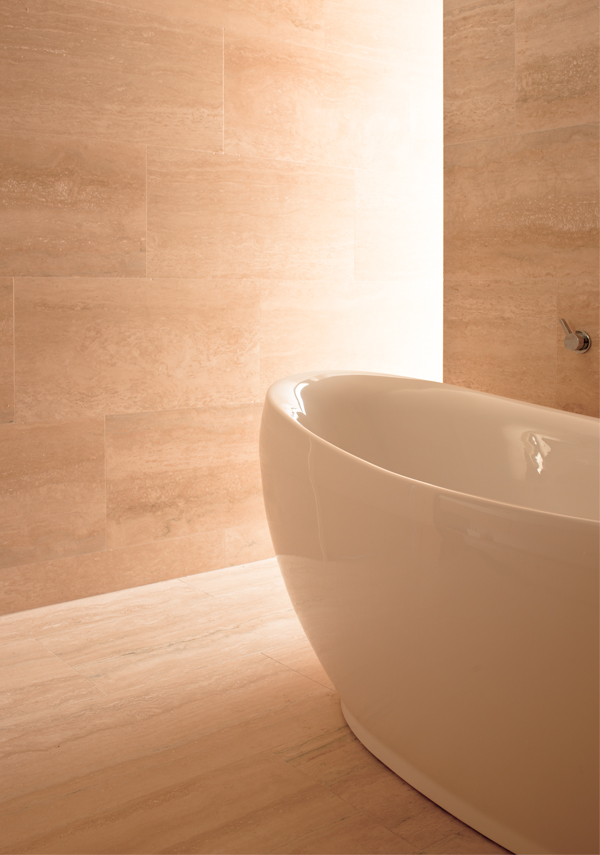 The skillful application of a select few finishes results in a holistic expression throughout the building, which allows the property's views to come to the fore. Hunter and Richardson's execution of the contemporary Fairlight Residence was awarded this year's BDAV Best Interior Design (Residential) for its attention to detail and considered resolution of the client brief.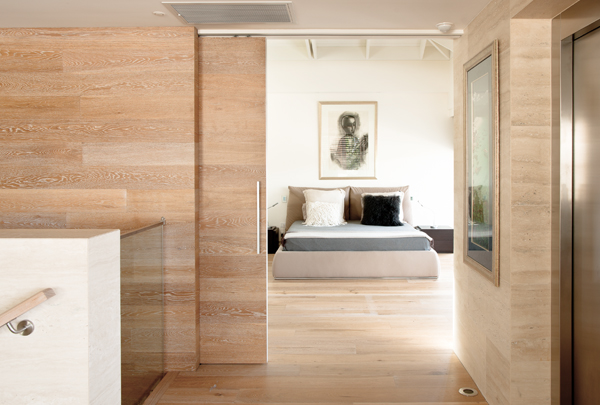 For more information on the BDAV Building Design Awards, visit www.bdav.org.au