The classic chevron is a ubiquitous motif of late, its popular geometric shape featuring in patterned fabric, homewares and contemporary interiors.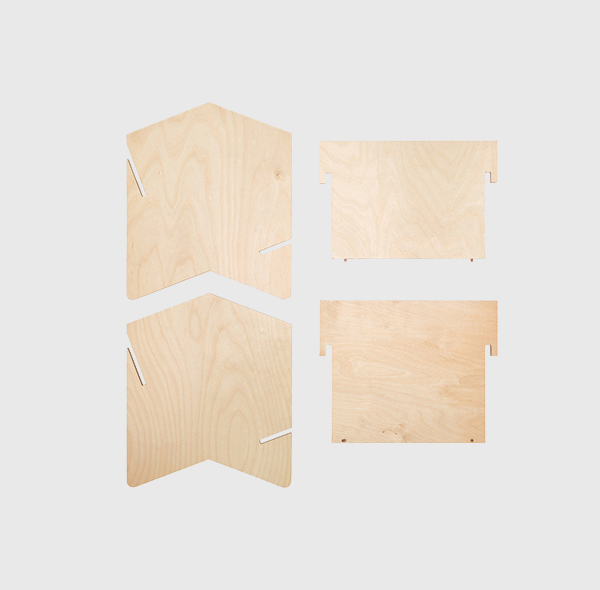 Now appearing in shelf form, the Chevron shelf by designer Henry Wilson is a flat pack modular storage solution with designer appeal. Made from four interlocking pieces of Birch ply, each unit is stackable, creating a shelving system that will adapt to changing storage requirements. The Chevron shelf is customisable in both size and colour, with a palette ranging through neutral timber tones, mint green, coral pink, black and charcoal.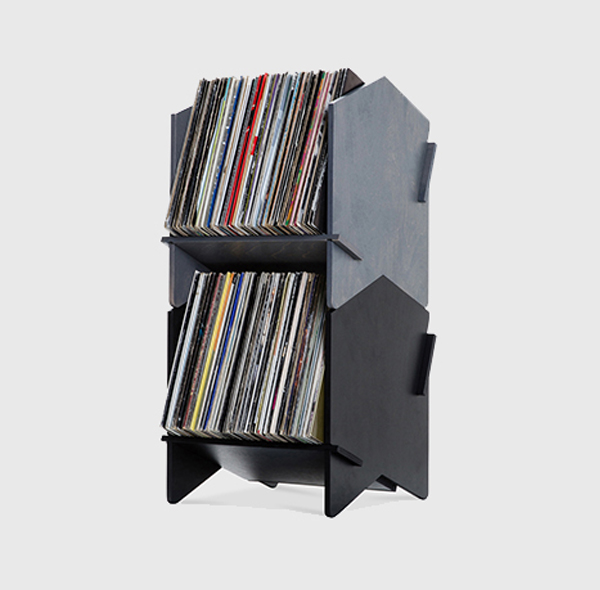 Henry Wilson is an Australian designer whose work in reconsidering classic existing objects explores questions of originality and authorship in the traditional process of design. Since 2010, his multidisciplinary design practice, Studio Henry Wlson, has produced Australian made furniture, lighting and interiors. Wilson's practice challenges common perceptions of the flat pack model by developing a well-resolved line of unique self-build products, as well as producing completed contemporary furniture pieces.
For more information about Henry Wilson, visit henrywilson.com.au.
The Chevron shelf is available through Nomi.