Neolith's premium technologically, advanced architectural stone surfaces are considered among the best in the world. Good news: Neolith made its grand entrance in Australia with a new facility in Melbourne.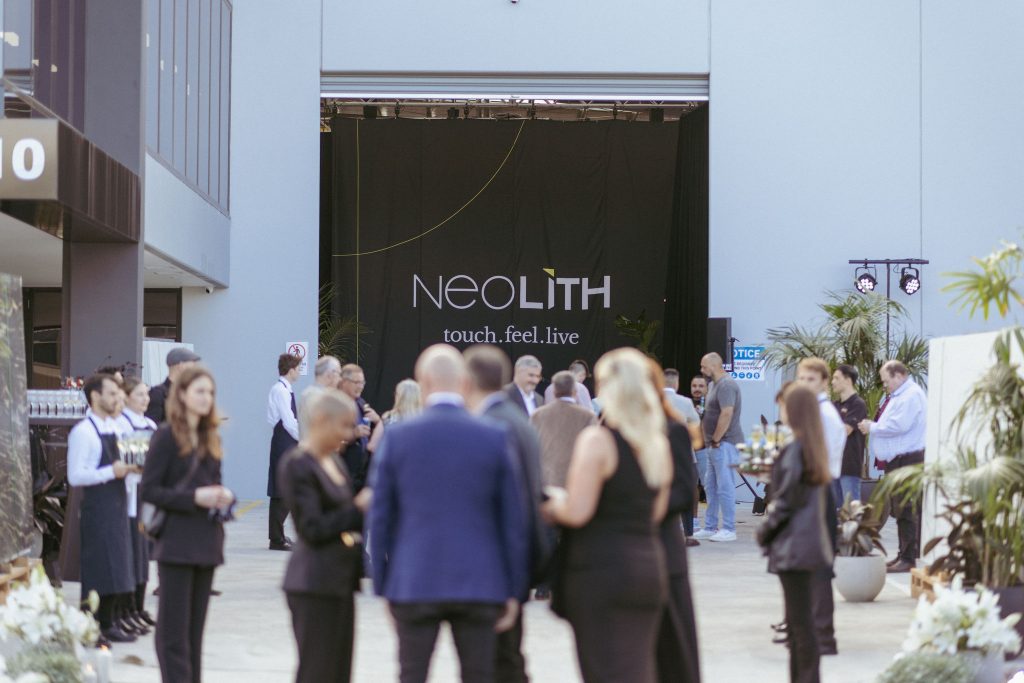 The global sintered stone specialist, originally from Spain, will now be accessible in Australia through a new facility in Melbourne, specifically in Braeside, Victoria.
This new distribution centre means that Australian clients will have direct access to Neolith's coveted collection of products.
It will enable homeowners, interior designers and architects to see, touch and interact with their extensive selection of architectural surfaces before incorporating them into their projects.
Until recently, Neolith's products were only available to the Australian market through distribution partners.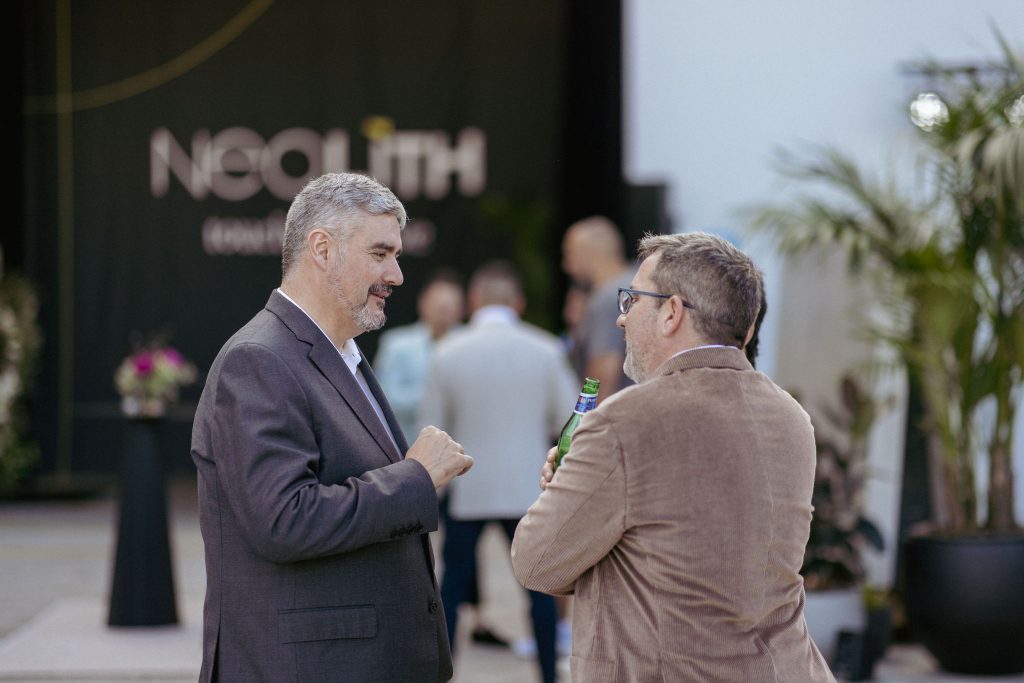 For Neolith chief executive officer José Luis Ramón, this is a real breakthrough.
"The new Melbourne distribution centre reflects the demand for our products in the Australian market across multiple applications – especially kitchens, bathrooms and interior design decoration," says Ramón.
"Neolith has become a household name in Australia, and the industry go-to for quality architectural sintered stone surfaces.
"This is all thanks to the passion of our sales and distribution partners, as well as the dedication of our global and local teams."
Neolith has already seen success throughout Europe, China and North America, and this new distribution centre signifies their continued global expansion.
Now present in more than 100 countries, with a sales and partnerships network that expands across the globe, the Spanish company has built an international reputation as the leading designer and manufacturer of sintered stone surfaces.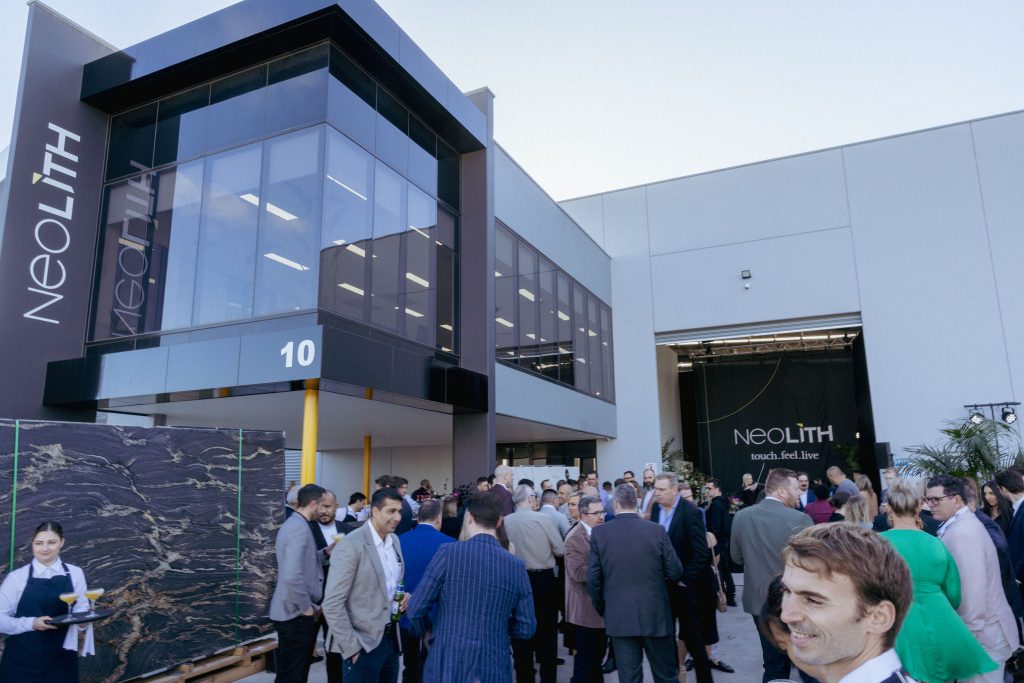 Neolith's complete surface offering will be available at its 5000 square metre new facility in Melbourne.
Housing the brand's six distinct collections including Classtone, Fusion, Iron, Colorfeel, Timber and Steel – all of which have their own unique look and feel and are available in a broad selection of colours and finishes – the distribution centre will cater to a wide array of architectural needs, from kitchens, bathrooms and flooring to facades and even exclusive designer furnishings.
And with space to store large quantities, Neolith will be able to service projects and deliver products more rapidly to Australian clients.
For Neolith regional director for the Oceania region Con Papadakis, this new distribution centre was most needed for Neolith's loyal customers.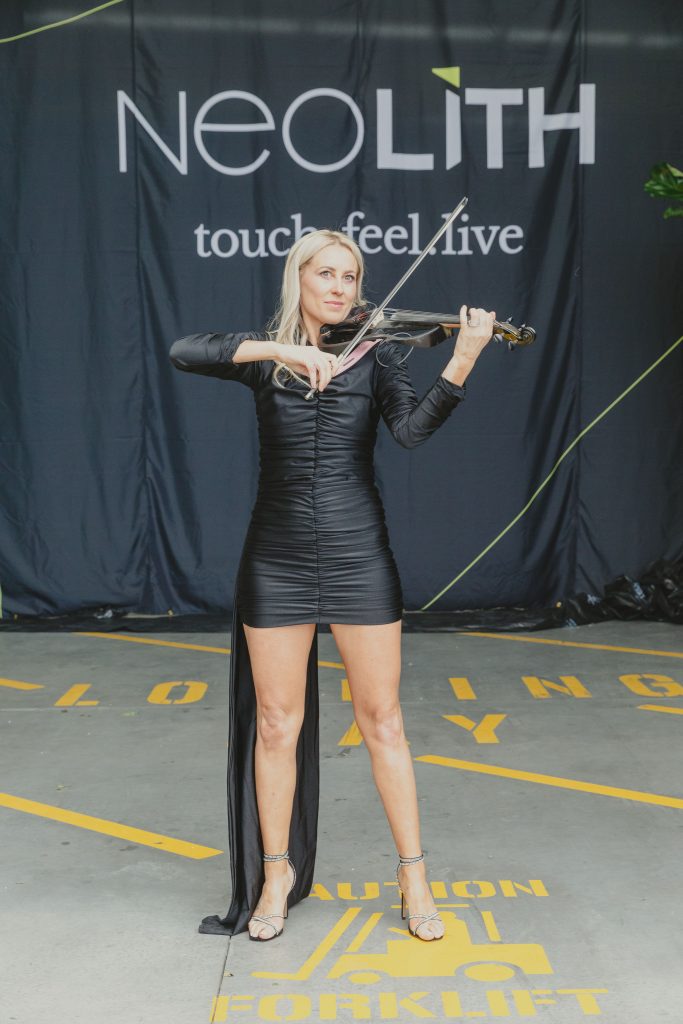 "Neolith should be experienced firsthand," says Papadakis.
"Seeing, touching and interacting with our products is the only way you can truly appreciate their uniqueness and visualise how beautiful they will look in a space.
"That is why we invest in distribution centres.
"Clients are invited to visit our facilities and engage with the products in person.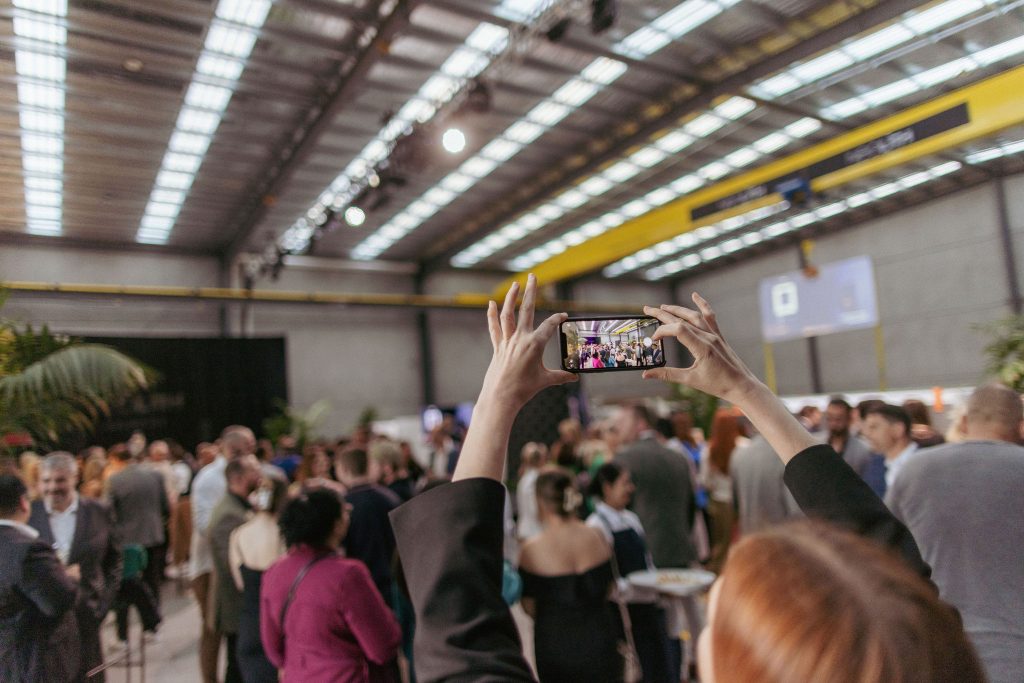 "We hope that by touching the products and feeling the Neolith difference firsthand, people will be inspired to use them to create truly remarkable spaces."
The distribution facility will also serve as design inspiration.
Architects and interior designers will be able to visit the centre, where they can engage with the products and share their experience back with the end-users.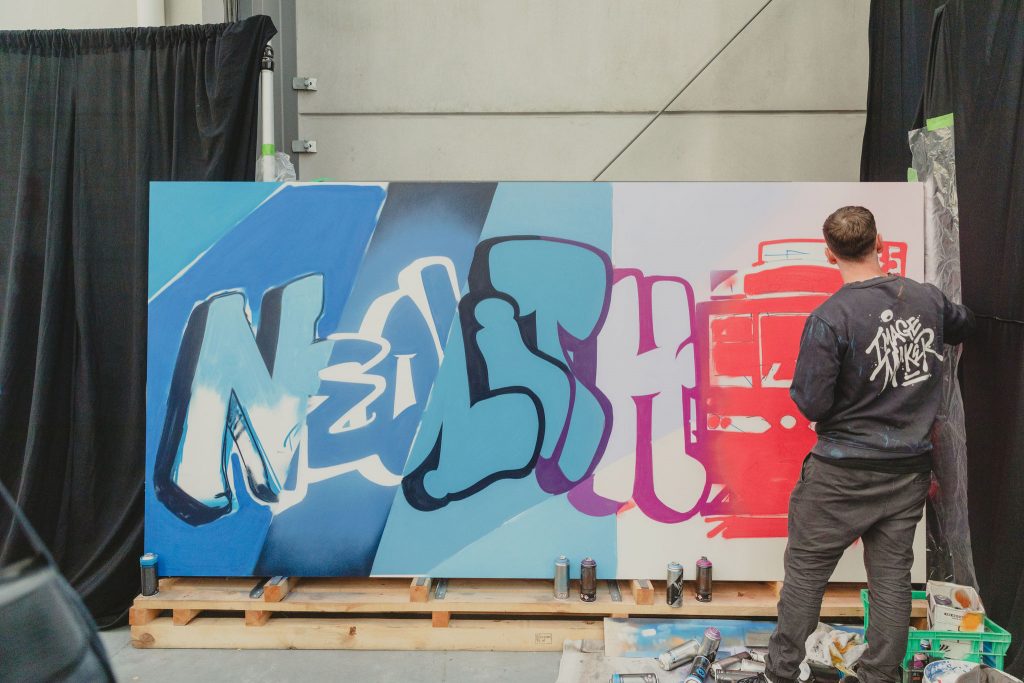 For more than a decade, Neolith has been crafting innovative, state-of-the-art stone surfaces renowned for their beauty, quality and durability.
Feted by architects, interior designers and design-savvy homeowners around the world, Neolith's exquisite surfaces have become the industry benchmark and an essential element in every well-designed indoor and outdoor space.
Its products are crafted from 100 percent natural materials, featuring earthy hues and textures that emulate the raw beauty of natural stone.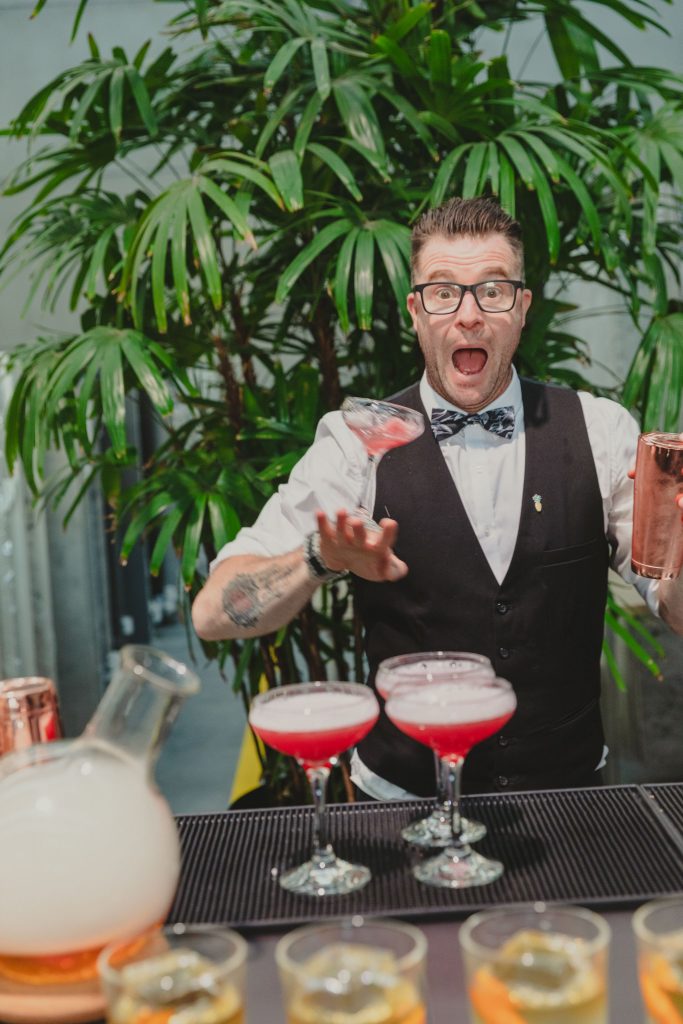 But Neolith's surfaces far outweigh the technical capabilities of natural stone; they have almost zero porosity, are designed to withstand heat, scratches, stains and UV radiation, and preserve food hygiene by preventing bacterial growth. This cutting-edge technology has helped solidify the brand's position as the optimum architectural solution.
With an international carbon-neutral certification awarded to the company in 2019, as well as a 90R label recognising their contribution to minimising their carbon footprint, Australians can rest assured that the Neolith's new Melbourne distribution centre will operate sustainably.
Neolith is committed to preserving the natural environment, not just by making products from 100 percent all-natural, raw materials, but by manufacturing them in carbon-neutral conditions too.
As with all Neolith facilities, the Melbourne distribution centre will recycle all water they consume, use 100 percent renewable electricity, and recycle 90 per cent of the waste generated.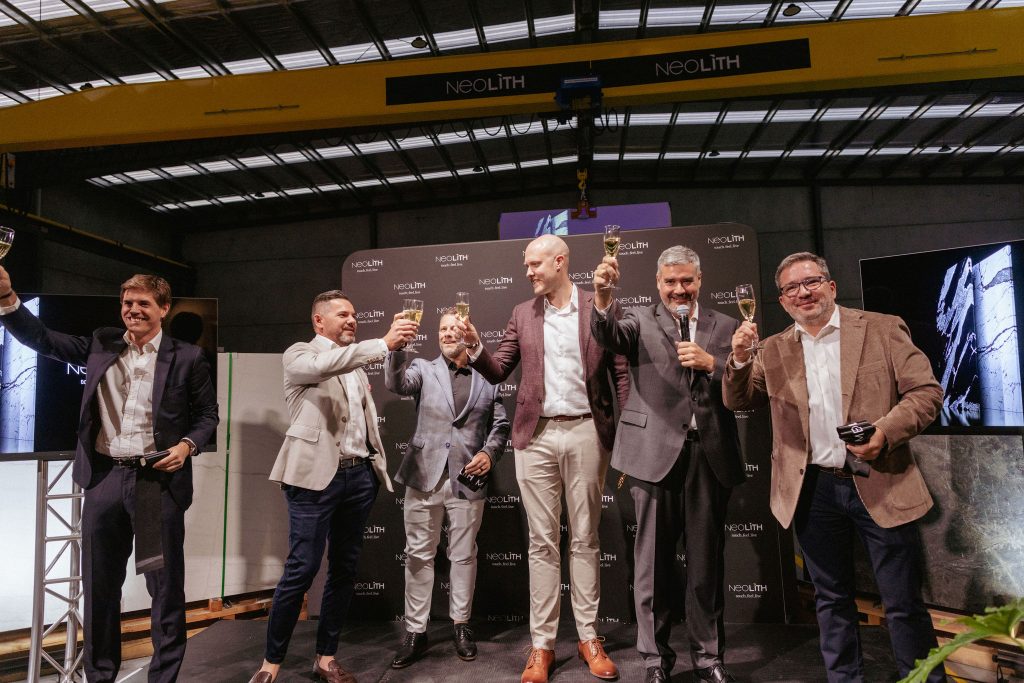 Neolith's new distribution centre is located at D10 Sugar Gum Court, Braeside, Melbourne. 
Photography: Timothy Burgess / Image Play
Neolith looks are synonymous with taste and elegance in kitchens and bathrooms.