Covering only 24 square metres, Ray White's boutique by Smac Studio refers to the relaxed glamour of a lush home – not a display office.
Situated in Rose Bay, Sydney, Ray White Boutique Reception is where prospective buyers are shown high-end apartments to buy off the plan.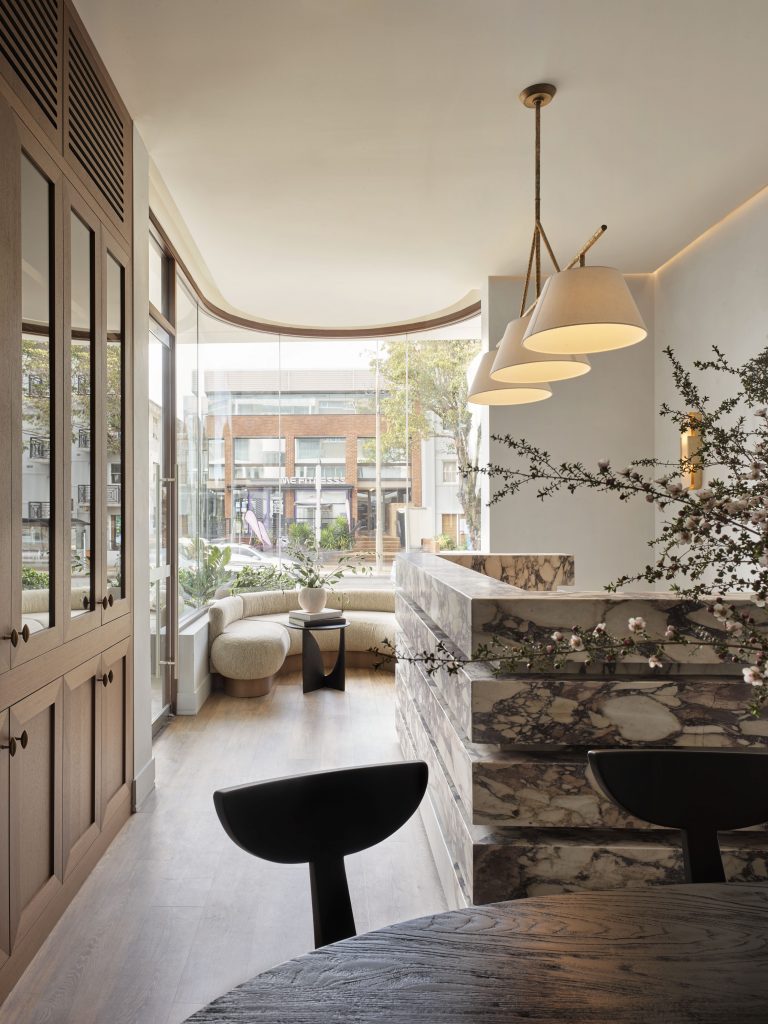 The client, Ray White associate director Daniel Ungar, says the real estate brand desired a space that was "modern, inviting and different".
"Smac Studio transformed the original retail shell into a relaxed, opulent space. It's very different from what our competitors have done."
Although the result is refined and controlled, the design process of the entrance lobby did pose some challenges.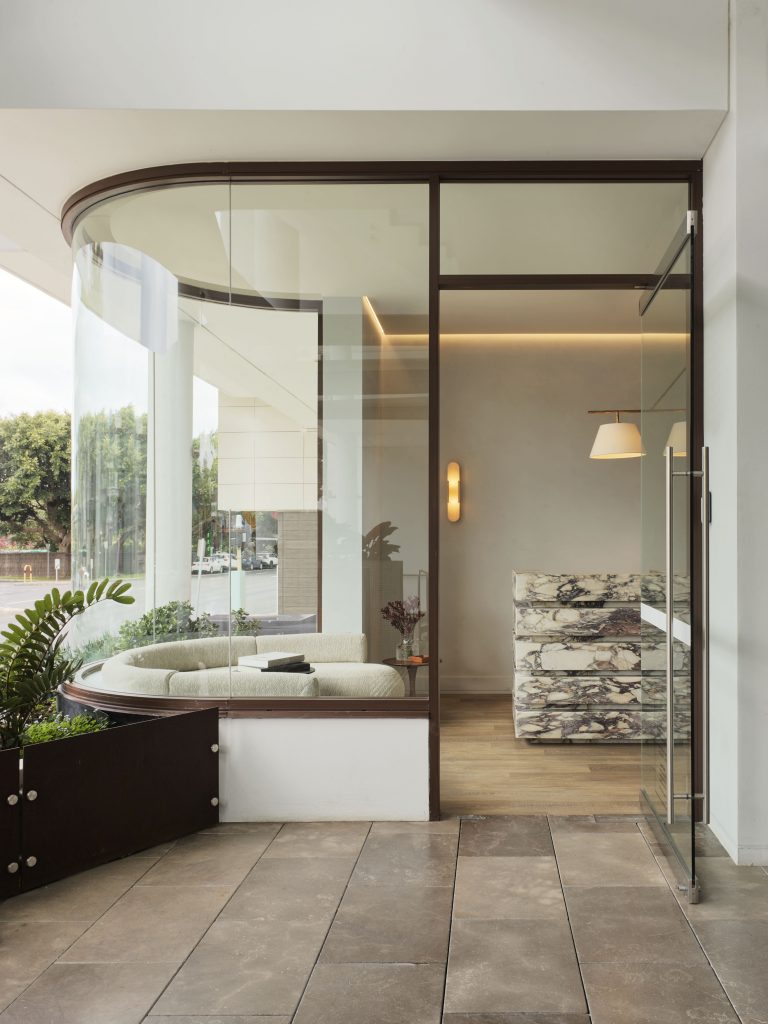 Measuring 24-square-metres with an internal width of just over three metres, the space called for Smac Studio to feature large screens to display artist impressions of developments for visitors to enjoy.
"I recessed the main television into a bronze mirror to soften it," explains Smac Studio principal Shona McElroy.
"The mirror also reflects light, making the space appear bigger."
To help facilitate a narrative in the limited space, Smac Studio zoned the boutique into three sections.
Firstly, clients arrive and introduce themselves at the reception desk, which features large slabs of viola marble.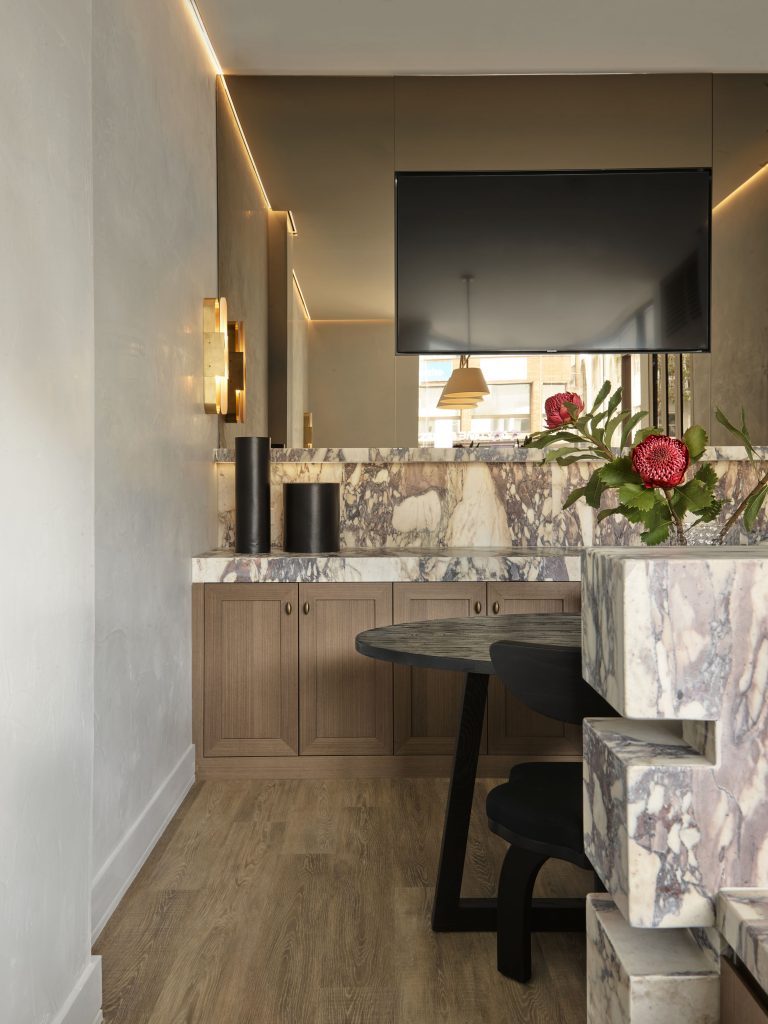 "This is my favourite part of the design," adds McElroy.
"I absolutely love the luxury of it. It feels like a brutal cutting of a huge marble block, heavy and luxe.
"The way it's carved creates the illusion of different slabs floating on top of each other."
Next, clients wait by a semi-circular window on a softly curved couch, custom designed by Smac Studio.
Lastly, clients move to a dark timber meeting table flanked by a viola marble bench and splashback, or upstairs to a large private presentation space.
"I wanted this area to feel like an elegant little bar.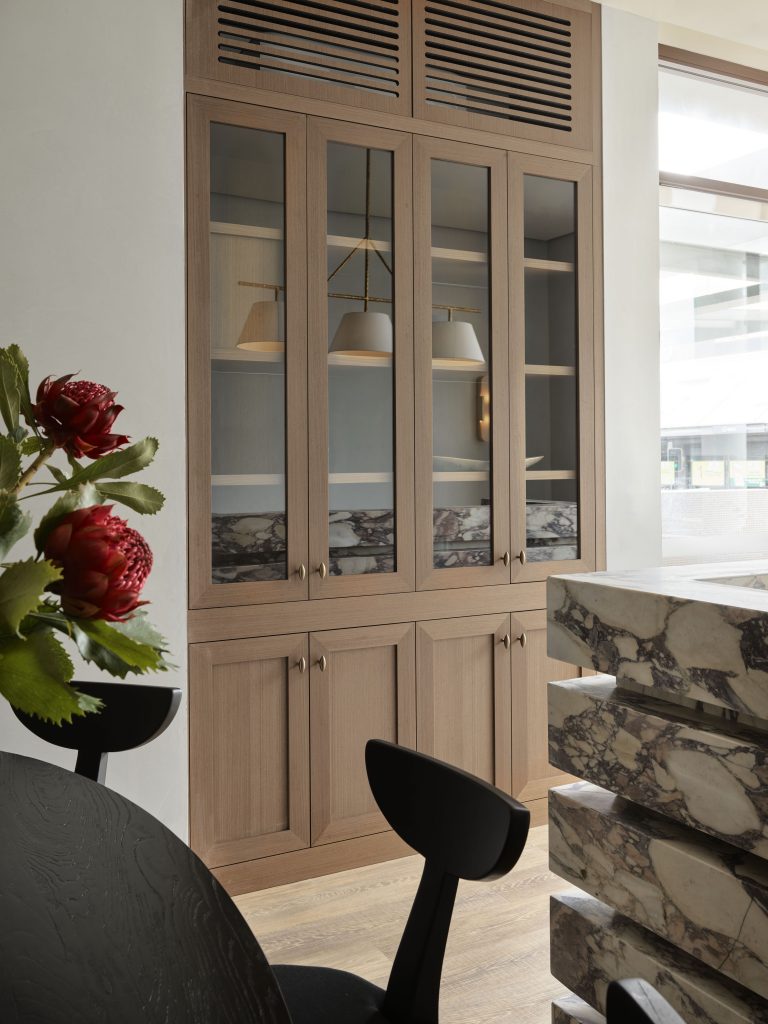 "The timber cabinetry and timber floors bring warmth. I used it so clients feel like they're sitting in a relaxed home, rather than a commercial office."
The space also features a sculptural dark timber dining table and chairs from Merci Maison, which McElroy describes as providing a "chic" edge.
"When clients are here I want them to get excited about the potential of their homes, that it could have the same high-quality design and details.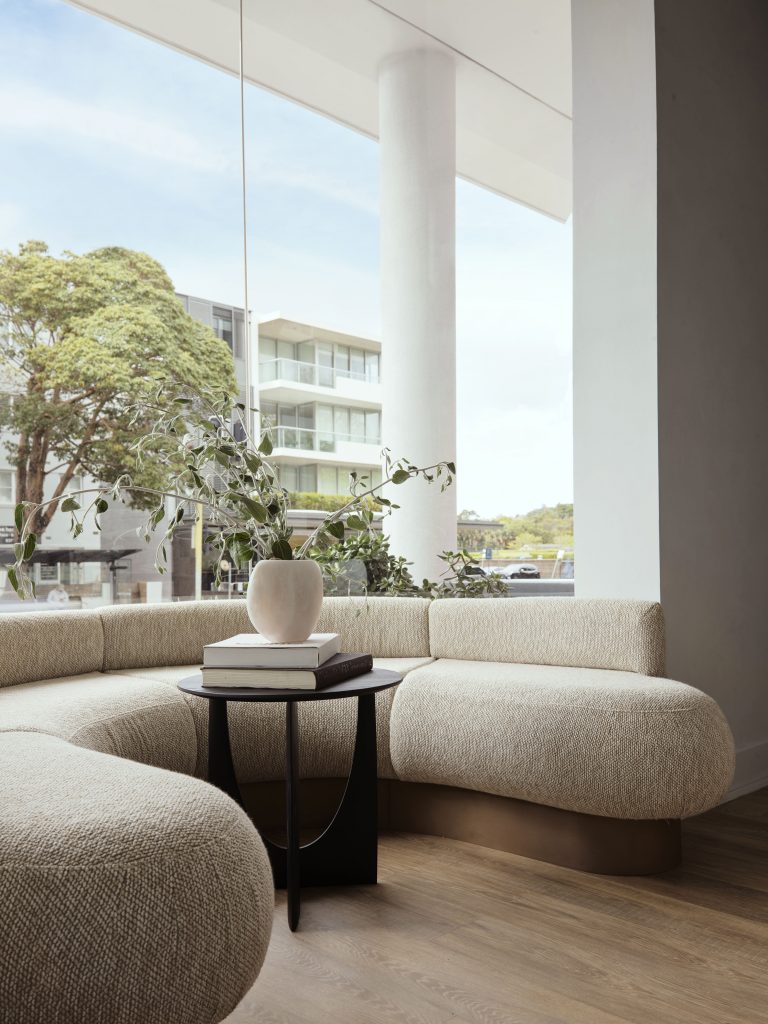 Photography by Anson Smart.
Last month, McElroy discussed how her childhood influenced her love for design.