Building has been completed on a Fender Katsalidis-designed luxury apartment tower, marking the first time an inner-city residential development has been built on private parklands in Melbourne.
Aptly named Parque, the building sits on 6,000 square metres of parkland along the heritage protected St Kilda Road precinct, next to Fawkner Park.
Its location led to a design conceived for placing a building 'in the round', with 360-degree views, that absorb its park environment.
"The building's form is drawn from the contours of nature to create the two curvilinear tower volumes that define Parque," says Fender Katsalidis director, Nicky Drobis.
"Literally reflecting the park location, we arrived at an expression that has 100 per cent glazing around the two building volumes. The reflective glass facade let us create a beautiful pattern of recessed and flush glazed panels. It's very different depending on what the environment of the day might be; it changes with the light and the seasons, just as the deciduous trees of the park do," he adds.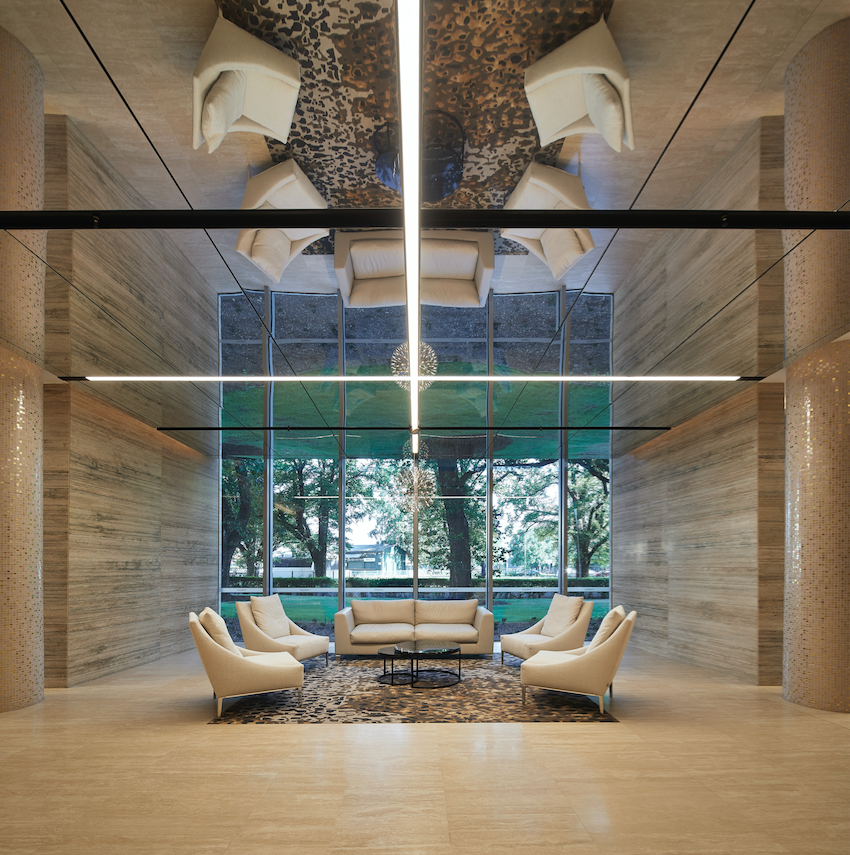 The development features extensive communal areas including a chef's kitchen designed by Shannon Bennett, a function and dining room, a private library and a meeting room.
Meanwhile, the lobby boasts a 24-hour concierge service, lounge areas, communal fireplace and public providore.
"The residences are very luxurious, with a level of amenity and appointment that can be likened to a hotel experience," continues Drobis.
"All of the apartments are terrifically sized. When we began the development's design, this was not necessarily what the Melbourne marketplace was generally demanding or offering, so we are very proud of setting an industry standard with Parque."
Parque is owned by Malaysian developer SP Setia.