Fender Katsalidis and Mim Design have come together to design Australian Unity's latest retirement project, which features unique 'courtyard community clubs' that run vertically through the building.
Located at Melbourne's Albert Park Lake, the $120m, vertical, independent retirement community will comprise 79 one, two and three bedroom residences across 18 levels. The focus for the design was to ensure residents of The Grace Albert Park Lake can interact and engage with the building's surroundings, regardless of where they are in the building, explains David Sutherland, director at Fender Katsalidis.
"With floor-to-ceiling windows and breathtaking views of Albert Park Lake, the single and double height spaces offer different experiences and a continuous connection with nature," he says. "Viewed from a distance, the building's refined architectural statement can be observed through the interplay of slender grid lines and its glass façade reflects the shifting skies."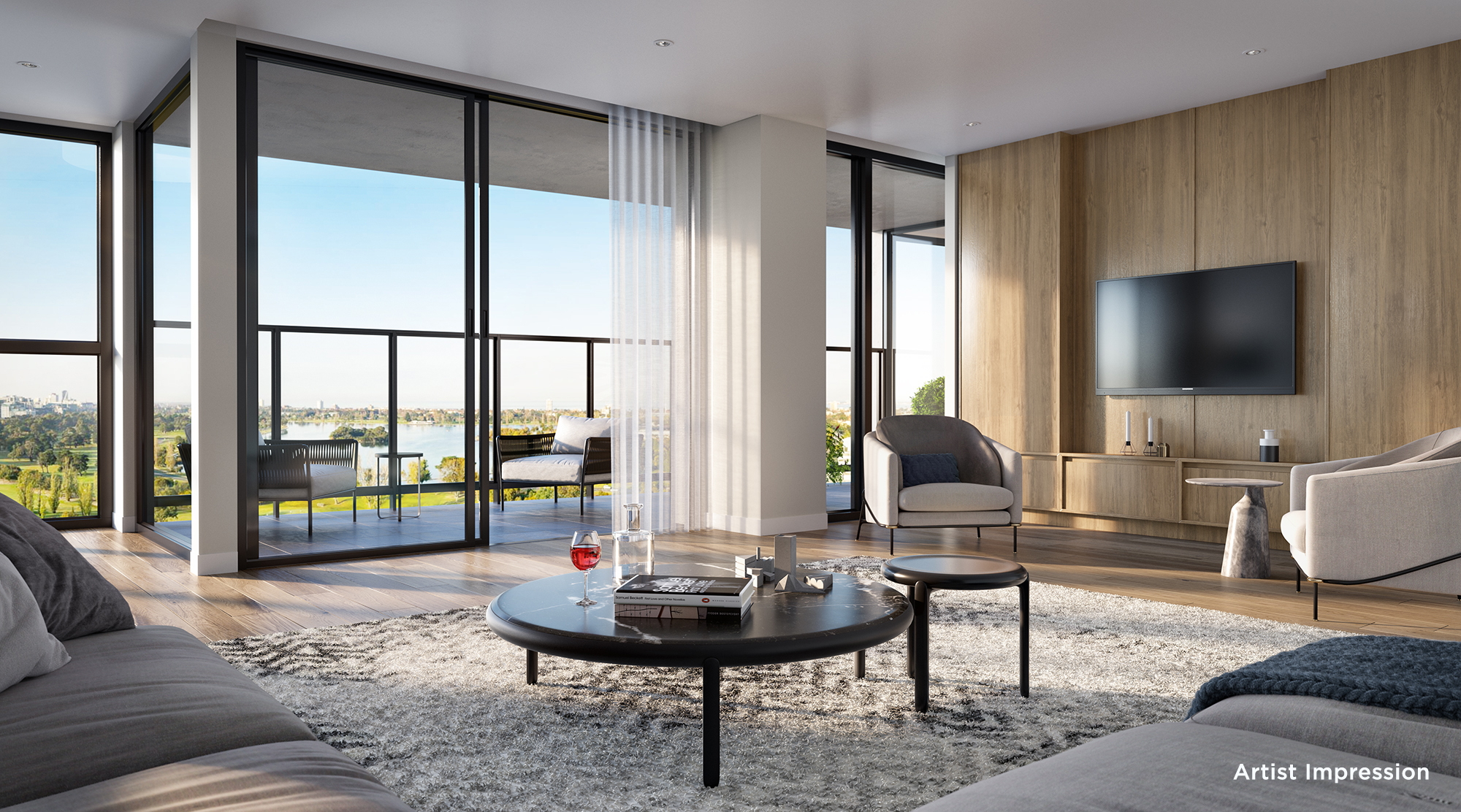 A unique architectural element will be the courtyard community clubs running vertically through the building, devised to provide a variety of spaces to stimulate the mind, cultivate physical and mental wellbeing, and share skills and experiences with other residents.
An artists' studio will accommodate painting, crafts and other creative pursuits, while a games room will be devoted to activities that engage and challenge the mind. An explorers' den will feature maps, atlases and travel books to explore or reminisce and the edible garden will be filled with fresh herbs and pot plants.
Evoking a strong sense of home and connection is the central theme of the apartment interiors adds Miriam Fanning, founding director of Mim Design. "We designed the interior spaces to engage with residents and create a sense of pride, nostalgia and calm," she says.
The open plan apartments will have a light and warm colour palette, complementing the timber flooring and bespoke joinery.
Kevin McCoy, chief executive officer for Independent and Assisted Living at Australian Unity adds: "The Grace Albert Park Lake addresses a need for independent retirement living without compromise. With Melbourne's ageing population forecasted to almost triple from 2011 to 2051, there is an increasing demographic seeking a future home that offers world-class design and facilities, beautiful residences, and an exceptional level of service."
Construction has already commenced with completion scheduled for late quarter one 2019.